Events

Digital Impact Summit 2023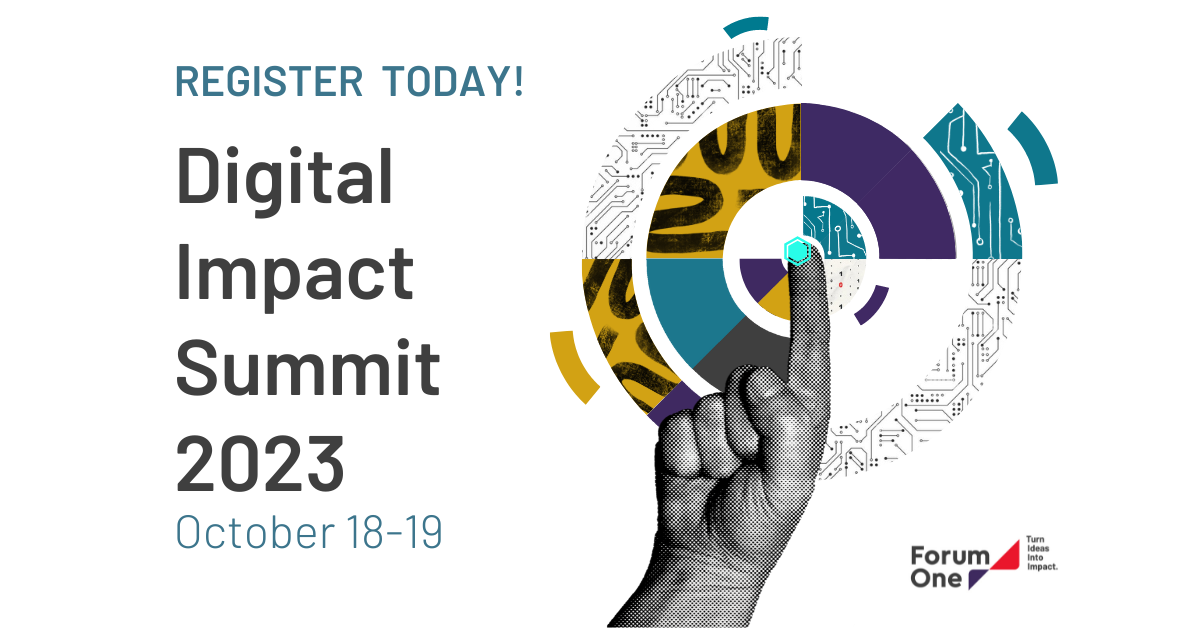 Forum One is hosting the second annual Digital Impact Summit, a premier event that explores the intersection of technology, strategy, and mission-driven impact. If you're a nonprofit leader, a government agency professional, or an individual committed to driving progress, the Summit is designed for you!
Event Details​​​
Duration: 2 hours each day (12:00-2:00pm ET / 9:00-11:00am PT), with in-person social hours at 5 PM local time on October 19 in select cities.
Format: Virtual Sessions + In-person Social Hours
Featured Speakers
Our lineup includes an impressive array of experts in the digital field, including:
Afua Bruce, co-author of The Tech That Comes Next
Adele Waugaman, US Agency for International Development (USAID)
Caitlin Augustin, DataKind
Ebony Walton, National Center for Education Statistics
Joel Gurin, Center for Open Data Enterprise
John Zoltner, Save the Children US
Laura Walker McDonald, International Committee of the Red Cross
Alexis Bonnell, Air Force Research Laboratory
Jana Lynott, AARP Public Policy Institute
…and more to be announced soon!
Sessions and Topics
While we're putting the finishing touches on our agenda, here's a sneak peek at some of the engaging topics we'll explore:
• Harnessing Data for Impact in Health, Education, and Climate
• The Transformative Role of Artificial Intelligence in the Mission-Driven Sector
• C​​​​rafting Engaging Digital Experiences to Drive Change
• The Emergence of Nonprofit and Public Product Design
By joining us, you will:
• Gain insights directly from mission-driven leaders on driving progress
• Discover what's making an impact today and what's needed tomorrow
• Identify mission-critical strategies for your organization
• Network and form valuable partnerships with peers
Don't miss this opportunity to be part of a transformative event exploring digital solutions' power in driving mission-driven progress.