Blog Insights

Anthem Award Winners Announced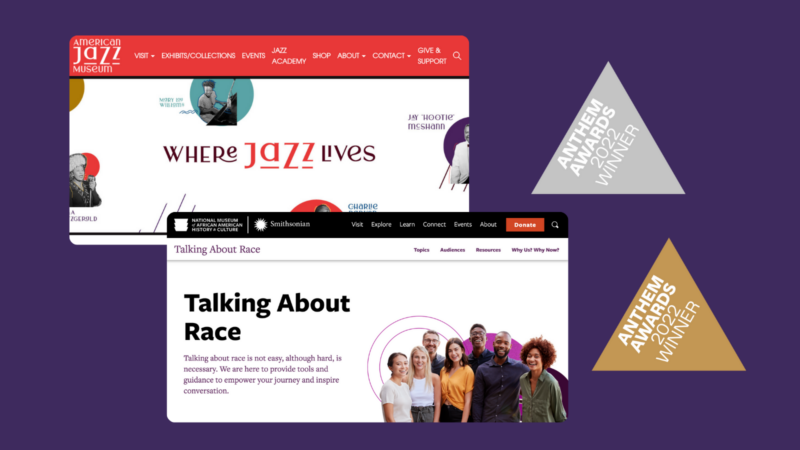 The Inaugural Anthem Award winners have been announced and we are thrilled to be included amongst the winners!
The Anthem Awards were launched last year in response to the prevalence social good has taken within the national conversation and cultural zeitgeist. The 2022 inaugural competition received nearly 2,500 entries from 36 countries worldwide and winners are selected by the International Academy of Digital Arts and Sciences. By amplifying the voices that spark global change, the Anthem Awards are defining a new benchmark for impactful work that inspires others to take action in their communities. A portion of program revenue will fund a new grant program supporting emerging individuals and organizations working to advance the causes recognized in the inaugural Anthem Awards.
Talking About Race
Anthem Awards 2022 Gold Winner — Best Community Outreach, Diversity, Equity, & Inclusion
Talking About Race is a widely referenced and shared section of the Smithsonian National Museum of African American History and Culture's website. Our team partnered with the Museum to bring the resources to life visually. The tool provides educational and actionable resources to make it possible for people to have candid conversations about race and ending racism.
American Jazz Museum
Anthem Awards 2022 Silver Winner — Best Brand Campaign, Education, Art, & Culture
Located in the Historic 18th & Vine Jazz District in Kansas City, MO, the American Jazz Museum showcases the sights and sounds of jazz through interactive exhibits and films, and features live music in their venues, The Blue Room, and Gem Theater. In late 2021, we partnered with the Museum to launch their new brand to the world.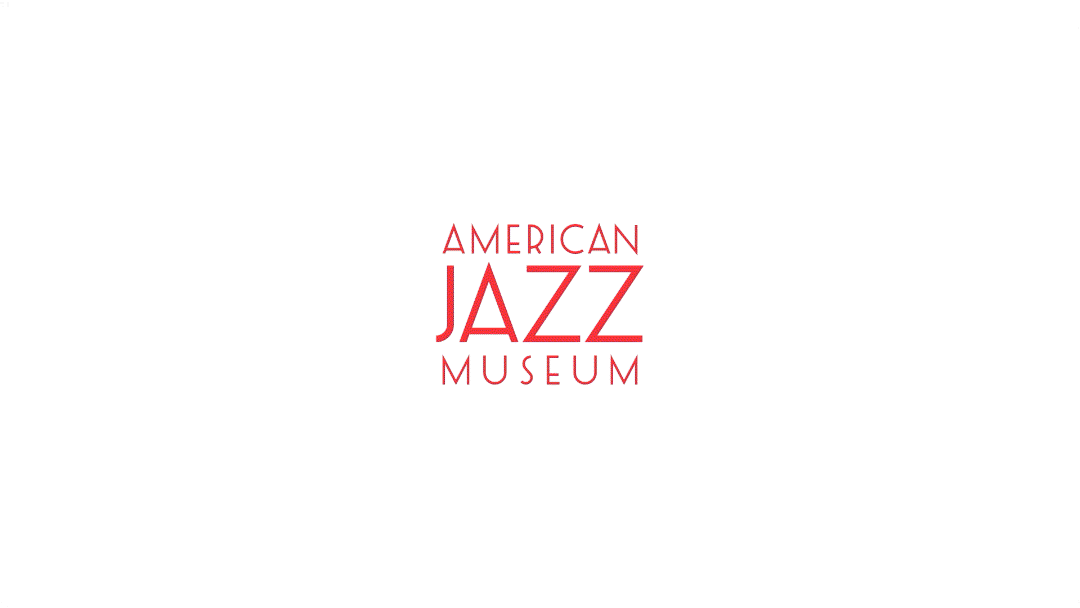 Winners for the inaugural Anthem Awards will be celebrated at the first annual Anthem Voices conference followed by a star-studded virtual Awards Show on Monday, February 28, 2022. Fans will be able to hear from social impact leaders during the day and then watch the show, featuring special moments, and hallmark speeches from all you and your fellow winners at www.anthemawards.com.
Congratulations to everyone on our team and our clients for their award-winning work!