Blog Insights

Communications in the 1980s: The Era of the Fax Machine
This week, Forum One is at
ComNet19
, celebrating the Communications Network's forty years of connecting leaders working in communications for good to learn from, inspire, teach, and network with their peers.
As we celebrate, we're taking the opportunity to look back on the technologies that have fueled the communications sector over the past forty years and what we may have in store for us in the future! Follow along as each day this week we jump into a new decade, from the 1980s to today.
In our first post in this series, we are fast forwarding and rewinding to the 1980s: the era of the fax machine. If you couldn't say it over the telephone or in person, you faxed it!
Communications is a field that brings together business, science, and the human experience. This is most often seen in the acknowledgment of PR's pull on customer engagement and public opinion, while also calling for more accurate scientific measurement of its effect on changing perceptions and the bottom line.
Many argue that the birth of modern day PR and marketing began in the early 1900s to sell cigarettes and soap using concepts of "mass psychology" and was soon adopted by political leaders around the Western world to change the hearts and minds of citizens. The field of "communications" is now a much broader one — spanning all aspects of how an organization interacts with its employees, internal and external stakeholders, donors, partners, and other audiences.
A technology that defined major advances in communications in the 1980s is something that is now most often the butt of a joke today: the fax machine.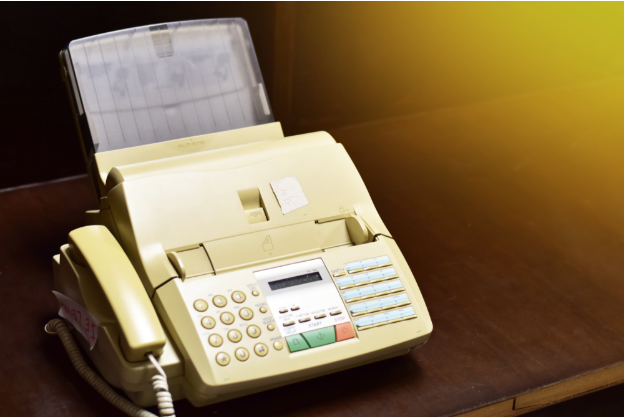 Although the technology dated back to the nineteenth century, the heyday of the fax machine was the 1980s when it was described as, "today's fastest-growing area of office automation and business communication." The arrival of the fax machines accelerated communicators' abilities to get reporters information on a timely basis, liaise more efficiently with regional offices and partners, and make decisions and get approval on strategic communications plans more quickly. And to boot, its security allowed organizations to be much less dependent on individual phone calls or face-to-face meetings.
The familiar screech of the fax machine and sight of workers scurrying between in-trays and the fax machine was an integral part of every communications office and agency. The downside was that, unfortunately, there were not enough fax machines to handle the volume of faxes that communications professionals were sending and you got a busy signal more often than not. To add to the frustration, fax machines had no rollover feature, so you had to find that precise moment when someone else's fax had just finished going through and the line was free for you to send your fax through. Many communications professionals today can attest to sometimes having to spend an entire day during their early careers trying to get an important fax to go through.
Frustrations aside, the fax was a key technology that started to change the way communications professionals distributed information and built relationships. And while we may today chuckle at the request for a secure document to be sent by fax, it was an incredibly important stepping off point for communications that influenced the birth of digital communications.
In our next post, we will explore communications in the 1990s and how its era of 24-hour news and the World Wide Web changed all this and revolutionized the industry!