Blog Insights

Digital Solutions Making a Difference in Global and Domestic Health
As our country and the world continues to work on the critical issue of improving global and domestic health, digital solutions—particularly data-centric platforms—are emerging as critical tools for increasing awareness, empowering citizens, and driving local action. Below are three examples of where Forum One has partnered with organizations to deliver digital solutions that make a difference in global and domestic health.
Using Data to Drive Pandemic Preparedness
For governments around the world, the ability to prepare for and mitigate the threat of global health crises, like the global pandemic we're experiencing today, is essential. Countries need to work together to control pandemics. However, without an independent assessment of national health security capability, it is difficult to fully understand needs, identify gaps, and track improvements over time. The Biosecurity Program team at the Nuclear Threat Initiative is looking to change that.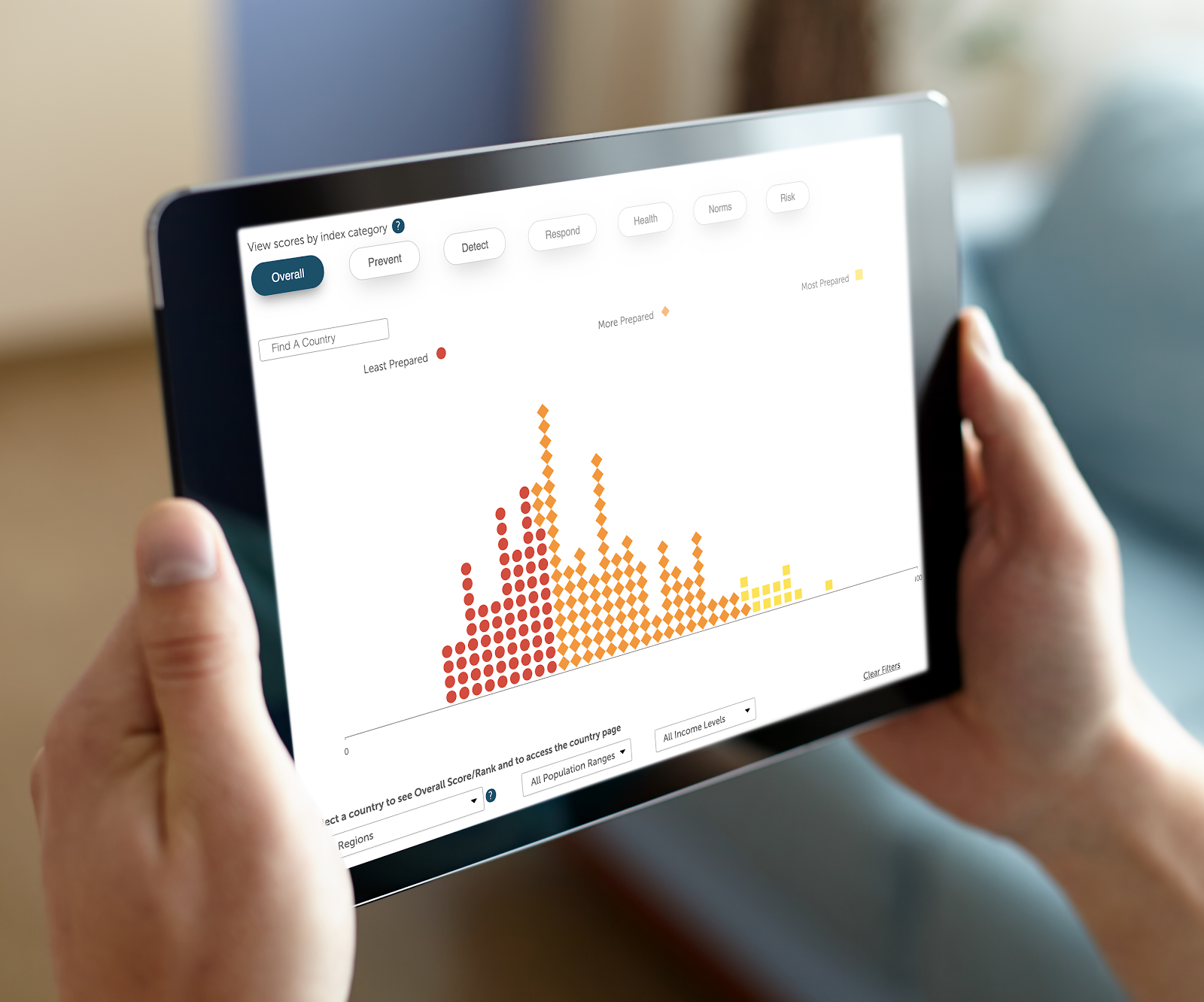 Last year Forum One worked with the Biosecurity Program team to launch the Global Health Security Index, a digital data platform that informs the global policy discussion on stopping and mitigating biological events. To inform that policy debate, the GHS data platform is a fantastic example of the power of digital solutions to make data, ideas, and insights accessible, engaging, and actionable. Since its launch in 2019, the GHS Index has become a frequently cited source for unbiased facts on the state of health risk and security around the world.
Empowering Healthcare Consumers with the True Costs of Care
When making any purchasing decision, cost and quality are the two factors that likely carry the most weight for most consumers. However, when it comes to making healthcare purchasing decisions, citizens are often in the dark about cost and quality. Using data from state-mandated reporting from health insurers and health providers, Washington State (and a few others) are looking to change that. With the introduction of WashingtonHealthCareCompare.org citizens in Washington can now easily see the actual cost of health procedures and the quality of care ratings of hospitals, centers, and even physicians.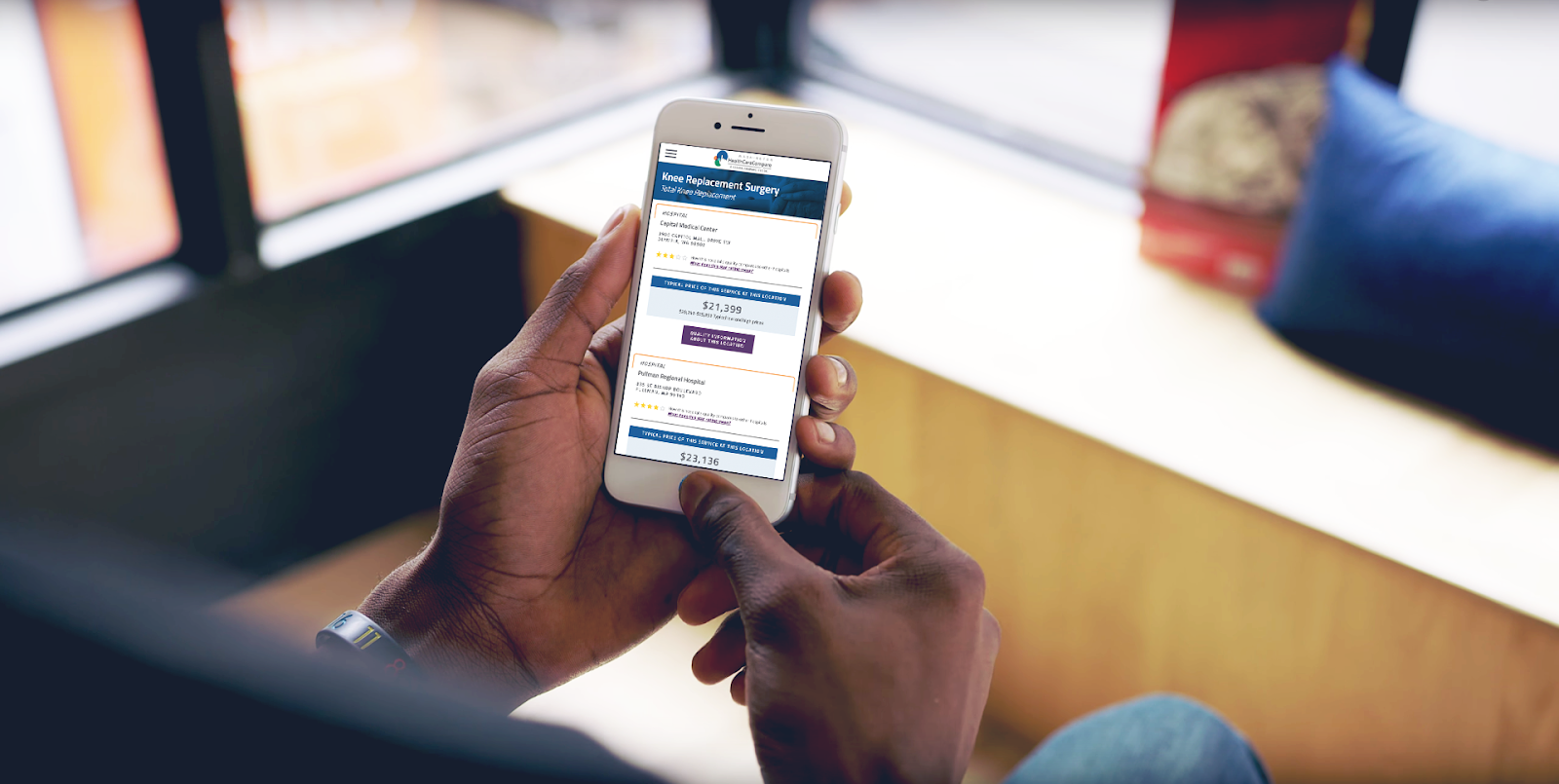 The website allows users to find high-quality doctor groups and hospitals and compare prices for common medical procedures and treatment at nearby hospitals, ambulatory surgery, and other outpatient health centers. The benefits of the platform for citizens are obvious—they can now make far more informed decisions about the care they purchase. The platform also delivers other benefits such as helping tilt the entire system toward higher efficiency, lower cost, and higher quality care. The database helps promote competition based upon quality and cost and aids hospitals and providers in making smarter decisions based on where they rate among peers and other facilities. The collection and coordination of the data itself establishes transparency and collaboration among the wide array of healthcare stakeholders acting within the state.
Improving Community Health with Data
In 2014, officials in Starke County, Indiana, learned that their county ranked 91 out of Indiana's 92 counties for overall health, based on data from County Health Rankings and Roadmaps, an online platform that makes health factor and health outcome data and research available for every county in the United States. Based on the data, local officials in Starke set about learning ways to turn health in their county around. They created Moving Starke County Forward (MSCF) to coordinate leaders, businesses, and citizens through task forces and campaigns to create a culture of health in their community.
"The bottom-line," Nancy Dembowski former Knox Mayor and Indiana State Representative said, "is that we were formed because someone looked at these statistics and said this is unacceptable, we need to do something."
Starke County's efforts have helped improve health factors and outcomes across the county. They've moved up 20 slots for overall health ratings among Indiana counties, reduced opioid deaths, and increased public awareness and community engagement around health. The MSCF has since expanded into an independent nonprofit organization and continues to work closely with local community groups such as local churches, government agencies, schools, businesses, healthcare providers (including mental health), media outlets, and other community members.
It's a powerful story of the power of data to play a critical role in improving health. The County Health Rankings and Roadmaps program is funded by The Robert Wood Johnson Foundation and operated by the University of Wisconsin Population Health Institute. Since its inception in 2008, Forum One has been their digital partner, developing data visualizations and maps that let users explore and compare detailed public health information across more than 65 health factors and outcomes for more than 3,000 counties.
The County Health Rankings and Roadmaps platform has evolved significantly over the past decade from largely static data into a modern web application built with headless Drupal, ReactJS, and AWS cloud infrastructure. The platform uses color-coded, zoomable, and pannable maps that illustrate how U.S. counties compare with peers. The latest versions of the rankings feature the ability to compare counties on specific measures and find peer counties, plus the ability to display data on additional measures not yet factored into the rankings directly within each county snapshot, like demographic data. Detail pages for each measure let visitors use the site's main search function to explore state data; state-by-state summary reports; and the ability to highlight each county's top-performing measures on its map. Now users can understand their local health data and find practical steps they can take to improve the health of their communities. The Action Center provides a menu of evidence-informed policies that can be used to improve the health of your local communities.
Digital Solutions for Health Continuing to Make a Difference
Digital solutions can be an extremely effective way of helping inform and improve actions and policies that affect our health and empowering consumers to make decisions about their health. Forum One is proud to have been part of helping these organizations leverage data to make progress in health.
If your organization is focused on health improvement and you'd like to talk about how digital platforms can be a part of your strategies, get in touch!
Have questions about how your digital platforms?
Get in touch today!