Blog Insights

Exceptional Digital Experiences for Museums and Cultural Institutions
Museums are magical places, where history, culture, art, and science seem to come to life. Crafting digital experiences for institutions thought of as "in-person" or "hands-on" may seem like a challenge, but it's a practice we relish at Forum One. Our work with museums and cultural intuitions goes way beyond websites with easy-to-find visitor information (though that's important too!) centering digital experiences that can complement, enhance, and even stand independently from a traditional museum visit.
With seamless branding and user design, we help museums create a visitor experience that continues whether they're at home, scanning information on their phone, or standing in the museum itself.
For a major dose of inspiration, take a look at what a number of our cultural institution and museum clients are doing to push the needle on digital experiences and spark engagement in the arts & culture sector.
The Smithsonian National Museum of African American History and Culture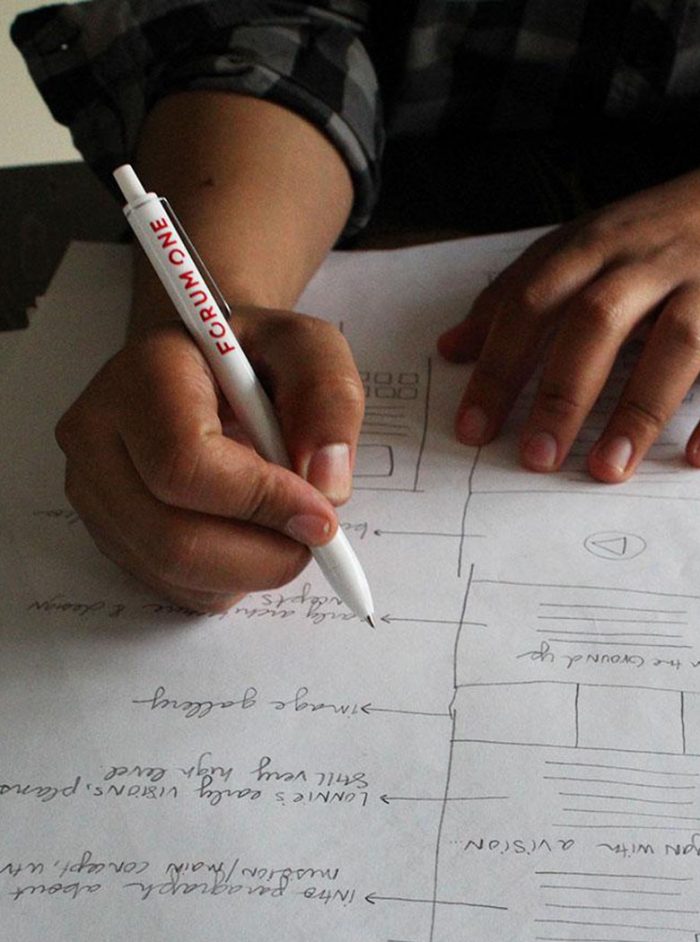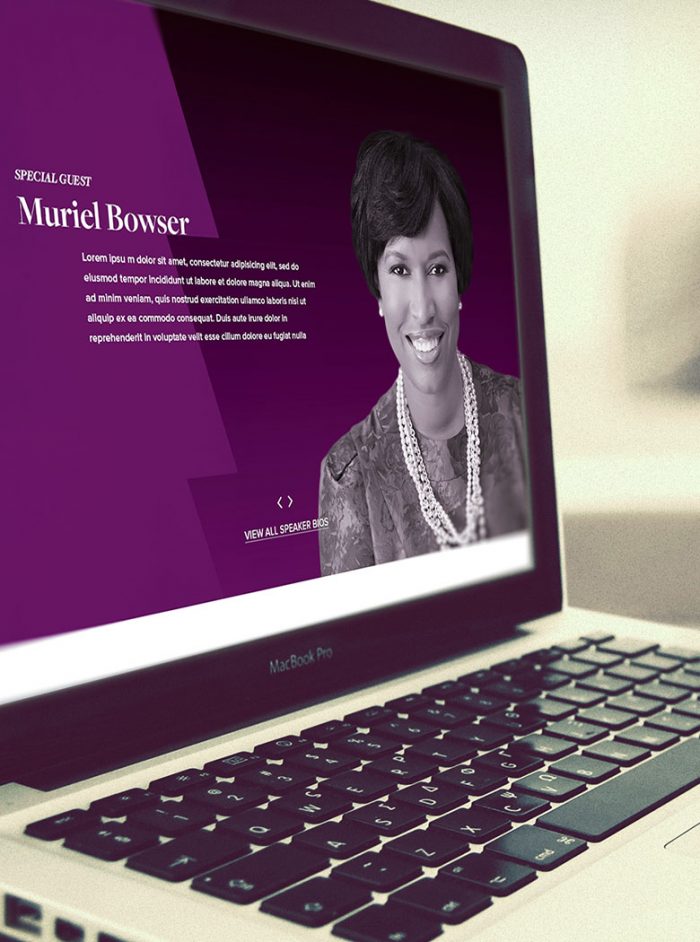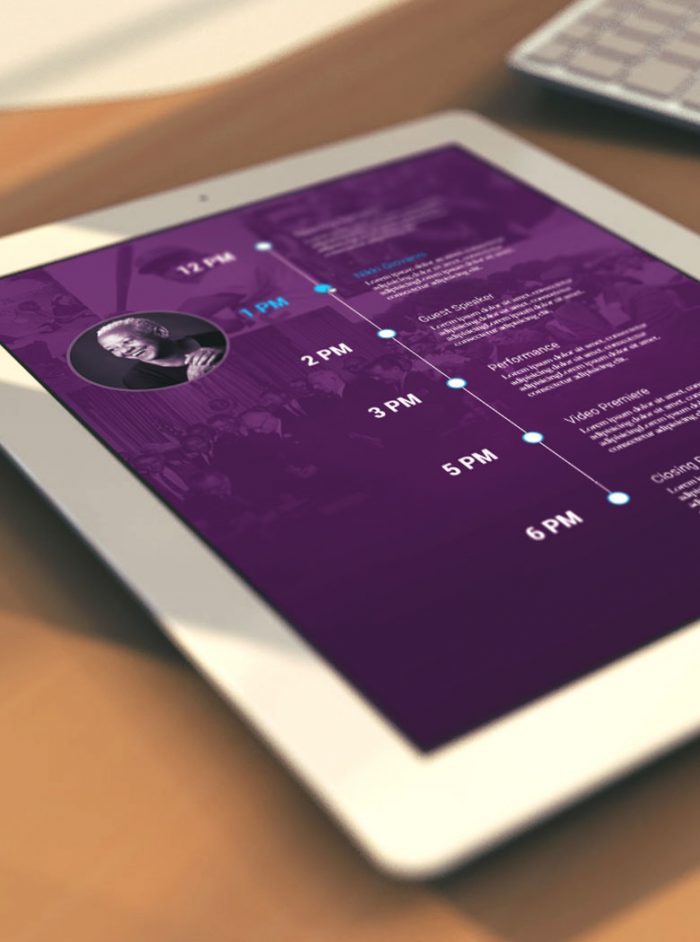 We're incredibly proud to continue to partner with the Smithsonian's National Museum of African American History and Culture on multiple award-winning initiatives, including those that extend the museum experience to those participating in special events outside of the typical museum visit.
Forum One worked on the Freedmen's Bureau Search Portal to make more than 400,000 pages of volunteer-transcribed records and previously-unavailable data sets accessible for anyone to search. Created by Congress in 1865, the Freedman's Bureau helped formerly enslaved people transition to citizenship and documented millions of federal records relating to the refugees, freedmen, and lands abandoned or seized during the Civil War.
A Seat at the Table is a signature NMAAHC program that critically examines social justice issues that impact the African American community through listening, discussion, and a shared meal. In 2022, Forum One helped NMAAHC conceive of, design, and execute an online experience that carried signature NMAAHC and Seat at the Table branding and digital experience to a new format. Attendees commented how this was nearly like being in person at an event and made their experience more personal and collaborative. Watch a conversation with NMAAHC leaders about this collaboration.
Forum One worked with the NMAAHC team to design and launch the Talking About Race section of the website, extending our design system and inviting user experience to share relevant and engaging resources for diverse audiences. Talking About Race has been widely referenced and shared as a compelling, timely, and actionable as people across the country seek to educate themselves and others and have candid, overdue, and often difficult conversations.
American Jazz Museum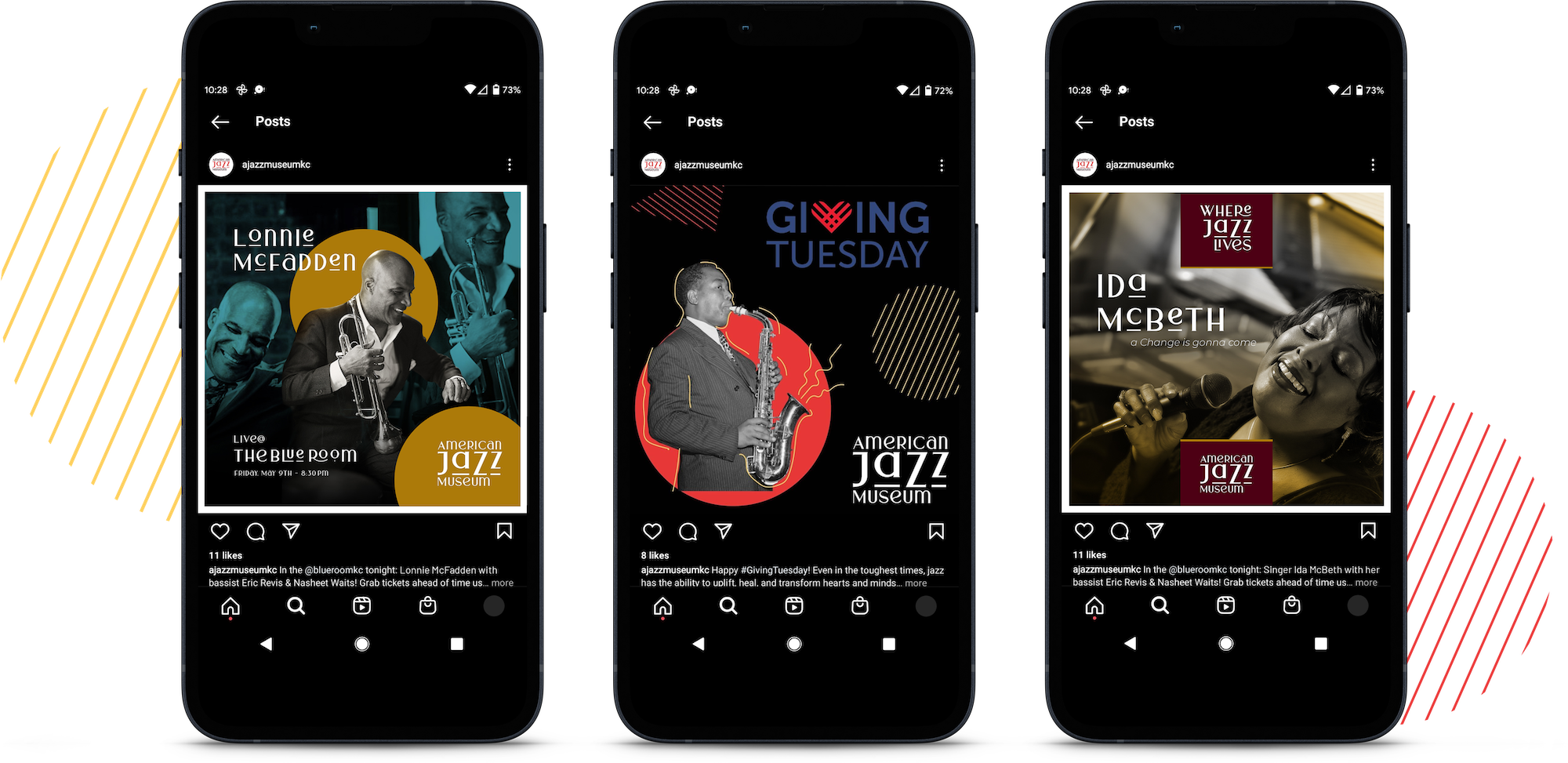 Located in the Historic 18th & Vine Jazz District in Kansas City, MO, the American Jazz Museum showcases the sights and sounds of jazz through interactive exhibits, films, and live music. Forum One partnered with the Museum to launch their new brand to the world.
We built the excitement, vibrancy, and sense of place people associate with jazz into the visual system of the museum's brand, showcasing movement, community, and timelessness with a custom font and brand elements. The new brand positions the museum to be a beacon of rich history, attracting audiences from around the country to experience music from a range of eras and artists.
The Smithsonian National Museum of Natural History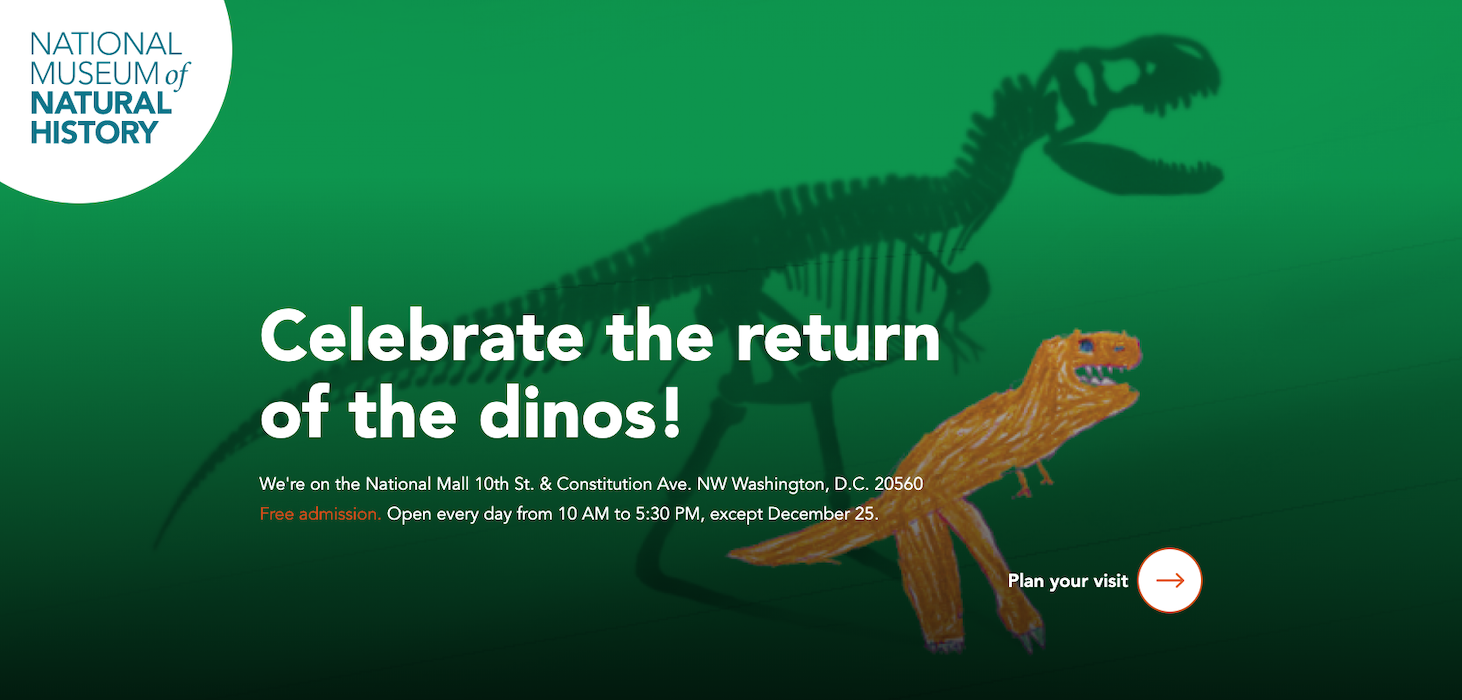 Forum One worked with the Smithsonian's National Museum of Natural History to bring this sense of wonder to the Museum's online presence, completely redesigning and developing its website. Together, we designed a beautiful, active, and audience-driven experience to showcase all that the Museum offers, going beyond its collections and exhibits to showcase the active research its experts are doing every day to inspire new ways of understanding and engaging with the natural world.
Arkansas Museum of Fine Arts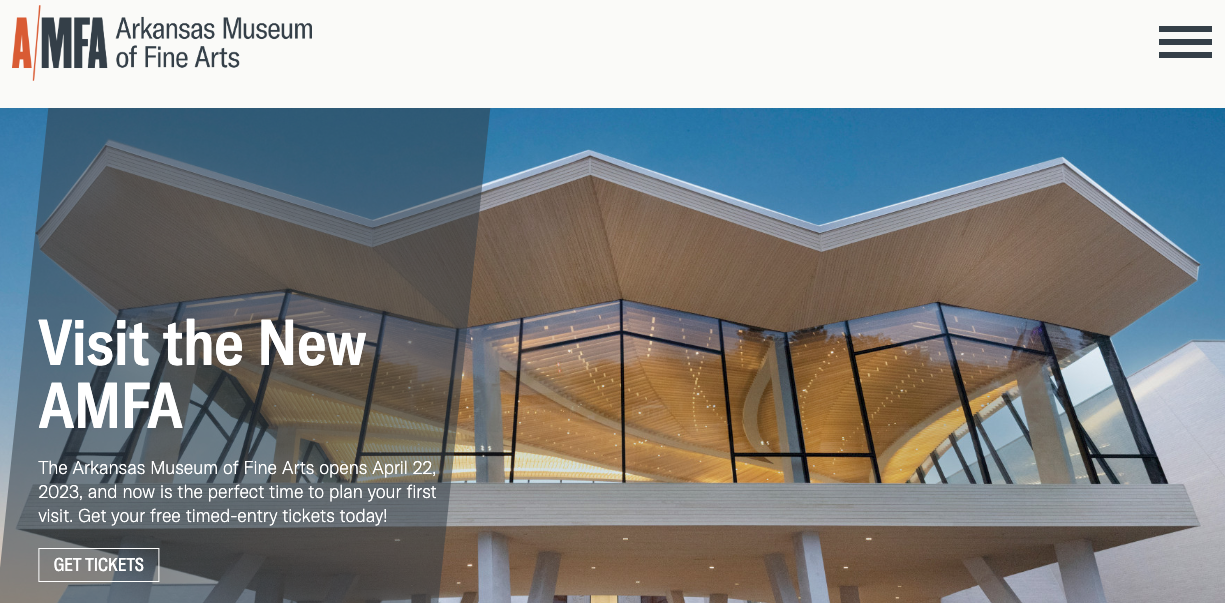 Forum One designed and developed a user-friendly and flexible digital experience for the Arkansas Museum of Fine Arts to serve its evolving needs and diverse audiences in a time of rebranding and transition, to showcase exhibitions, drive engagement with events and classes, and deliver an integrated and world-class experience for visitors that celebrates the art of the Delta region while bringing national and international voices into the community.
Exciting news: the Arkansas Museum of Fine Arts is set to open on April 22nd, 2023!
Pacific Science Center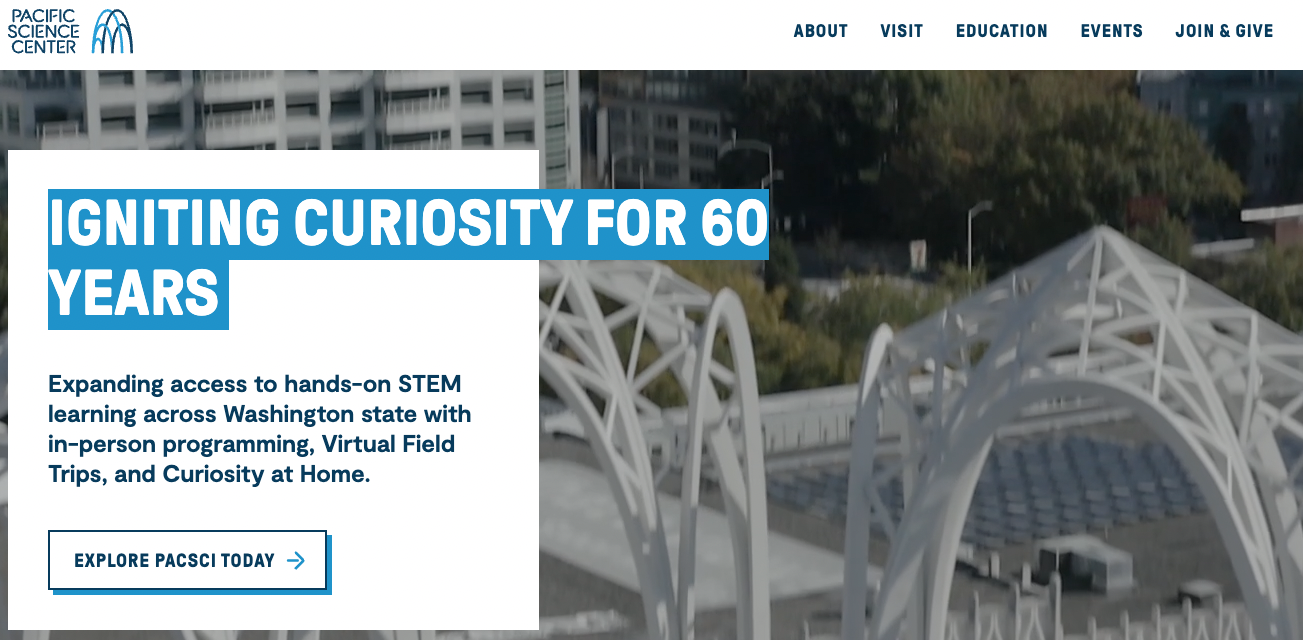 The Pacific Science Center is an independent, non-profit museum in Seattle with a mission to ignite curiosity and fuel passion for discovery, experimentation, and science for people of all ages and backgrounds. Forum One worked with the Pacific Science Center to redesign and develop their website in WordPress to highlight the museum's post-pandemic reopening and connect audiences with their expanded slate of digital events and exhibits. The site offers an intuitive and high-performing experience across devices, with a smooth ticketing process and user-centered design. The Pacific Science Center's new website launched in tandem with the museum's physical reopening, successfully serving a high number of visitors on reopening weekend.