Blog Insights

Experts Weigh In: Annual Planning Best Practices
It's our great privilege at Forum One to not only work with some of the best nonprofits, cultural institutions, and government agencies around, but also to learn from them, and extend their expertise to the broader community of mission-driven organizations.
Whether your organization's fiscal year operates within the calendar year or not, December is always a month full of reflection and planning. What do we need to do differently, better? What do we need to cut out or start? How are we going to measure success?
I want to share a few key lessons from our conversation, and ideas I'll be taking forward into digital strategy planning myself, and of course, you can listen back to our conversation anytime, to hear from these leaders yourself.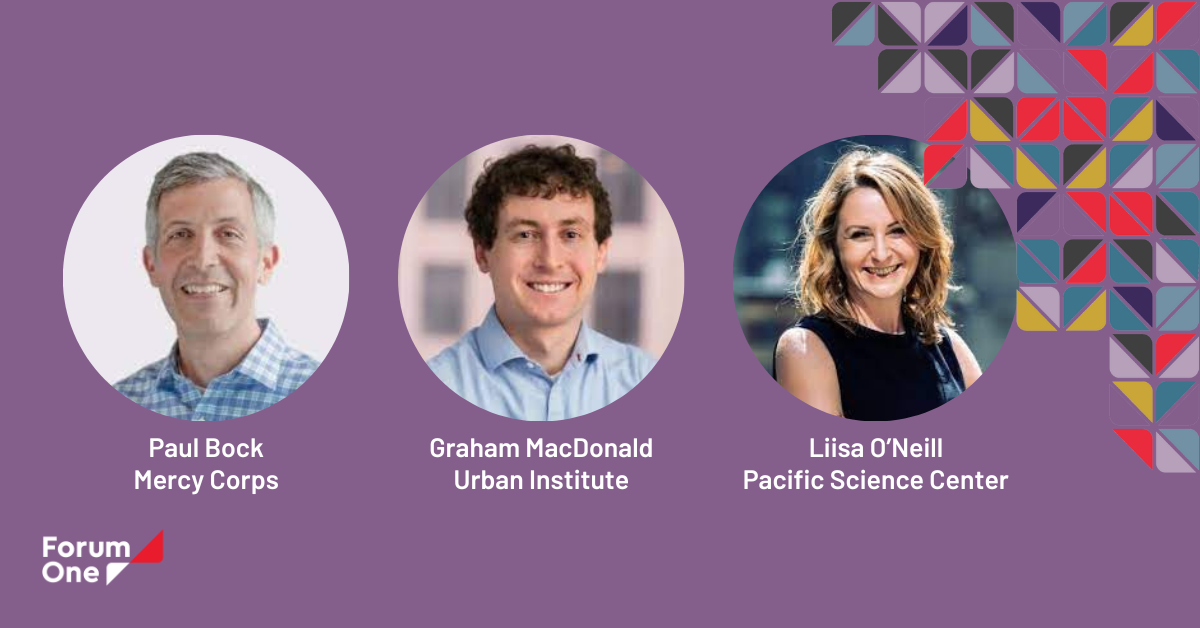 Some key takeaways, paraphrased from our speakers:
1. All plans begin with mission alignment
Each leader spoke of the importance of tying the goals of their departments and initiatives to the core purpose of their organization. This includes thinking deeply about audience needs, but also the needs of other departments and teams within their organizations.
Liisa: Our mission really is to ignite curiosity… it's about the hands-on experience. And so how do you extend that to digital? How do you make this a two-way engagement?
Paul: I'm already thinking about FY24. It's a year-long process where I'm talking to field offices, the digital marketing team, channel managers, social, email, and everything in between. How can my team and the websites help to support the goals of these other groups?
2. Be agile, measure, and prove value
Everyone has budget constraints. Our speakers spoke of developing departments comfortable with testing and iterating and making small investments that could be scaled up or scaled down depending on their success.
As support or service departments within their organizations, our speakers balance the need for lean and agile frameworks, which de-emphasize top-down planning, with the clear need for details, plans, and roadmaps at the organization's top levels.
When they know that their planning goals will require buy-in and financial commitments from their own leadership, they're prepared to measure and show the value of their requests.
Liisa: We could show that a much-needed rebuild of the website would offset its own costs through increased advance online ticket sales. When I can prove our investments are paying off, it's a virtuous circle.
Graham: We put a lot of work into building trust that we can deliver what we say we will, and that leads to more freedom to innovate and build things that are valuable. And as priorities can change, part of our backup plan is a suite of really capable long-term relationships with vendors such as Forum One, folks who we know can supplement us as things change.
3. Don't forget the "boring" plans
New websites and initiatives are exciting, but all our speakers acknowledged that back-end or infrastructure-like planning was a big part of their multi-year cycle.
Liisa: Optimizing for mobile, and optimizing our analytics is super important. To have a full view of our life cycle of engagement across many different audiences–teachers, students, campers, and camper parents–we need systems like email, ticketing, CRM, and digital membership to all talk to each other.
Paul: A priority is moving away from servers and into the cloud, to better serve our users. It's not an obvious project, but one that helps us optimize for mobile, which is where many of our audiences primarily are.
4. Keep an eye on the horizon
Our environment is constantly changing. Think ahead to how today's challenges are things you may not have anticipated five, or even two years ago. Security concerns and regulation changes were two things our speakers highlighted that "keep them up at night" and require advance planning.
Graham: Ten years ago we checked our firewall once a week. Now we filter thousands of emails a day, navigating phishing and attacks all the time. Security concerns are amplified when we operate so many websites, and I know we're not alone.
Paul: Today, we serve so much more than US audiences. That means thinking about compliance. When France and Austria find that Google Analytics isn't GDPR compliant–how do we respond?
There are so many more valuable insights from our speakers; I encourage you to access the full conversation recording and join us for future conversations.
Watch the on-demand webinar
Complete the following form to get access to this free Forum One webinar directly in your inbox.