Blog Insights

The Federal Government Wants to Change the Way It Procures IT Services and it's a BFD
GSA. RFQ. BPA. MVP. ADS. The federal government is all about acronyms, and we're pretty excited about the hearty alphabet soup recently served up by the General Services Administration's digital service agency, 18F. In fact, it's a BFD.
18F was created last year to change the way the government creates digital products. At the heart of their opengov philosophy is using open-source code, Agile methodology and modern technology to create worthwhile digital services for the American public.
Show, Don't Tell
Last month, 18F released a Request for Quotation (RFQ) for Agile Delivery Services (ADS) asking IT firms that use Agile to put their money where their mouth is. Instead of submitting a lengthy written proposal that talks about how we would approach IT services, the RFQ asked that we build a prototype (any prototype!) using openFDA datasets, and then to upload all the code and assets to a public git repo showing how we made it. We would be evaluated not only on how the prototype works (is it responsive? does it use open-source technologies?), but on how creative and methodical we were (did we design with the end-user in mind? did we adhere to Agile? did we perform usability tests? DID WE DOCUMENT IT ALL?).
This new approach to selecting vendors is revolutionary for two reasons:
The federal government challenged us to show, not tell, how we work and deliver services. They didn't tell us what to build…they told us how they wanted us to build it, and they told us to build it fast.
They want to see how we work because they will expect vendors to work on future government contracts with a lean, agile approach.
Forum One was among an estimated 250 companies competing for 20 slots in the Blanket Purchase Agreement (BPA) that will allow the government to hire out those pre-approved firms to create new IT products using Agile software development. More than that, the government is looking for vendors that can collaborate with their in-house dev teams using a common approach and a common philosophy.
Our team built two prototypes (see below!) in under two weeks. We had a lot of fun doing it, and the experience allowed us to reflect on how we can improve our working style. Frankly, we'd be excited to do it all again.
dCARE: the first of the two prototypes created by Forum One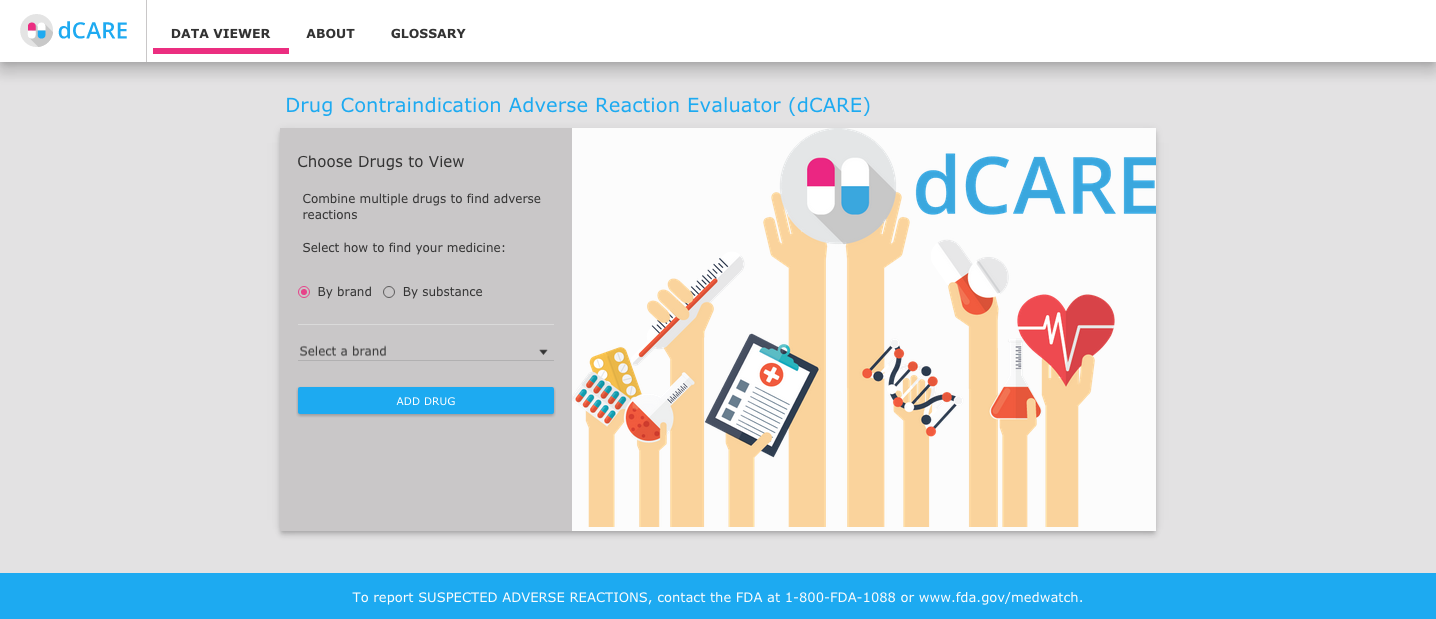 dCAREHx: the second of the two prototypes created by Forum One