Blog Insights

The First Step in a Journey to Elected Leadership
More women in elected office means a better government and a better world.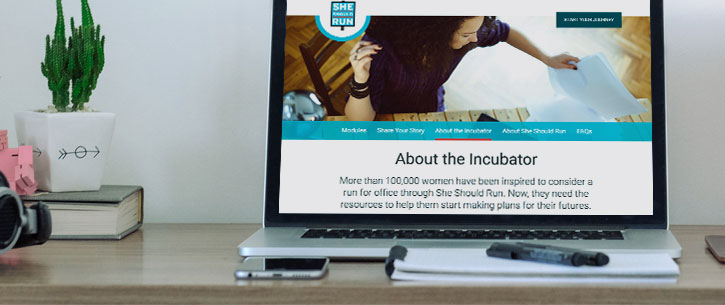 She Should Run started with a very simple premise: a way for people to nominate an amazing woman to run for office, with the knowledge that women often don't think about running for office until someone asks them. Today, She Should Run is launching the She Should Run Incubator, an online resource for women to take that first step on their path to elected leadership.
Forum One worked with the She Should Run team to develop branding, audience-specific messaging, and content for the Incubator. The site offers a set of four online modules that help women hone a key skill and give context for what matters most through the lens of public service. Our team also built the web platform on WordPress with WP Courseware, which allows participants to sign up, track their progress, and share their stories.
We congratulate She Should Run for the launch of this much needed resource for women. Do you know an incredible woman who would make government better at any level? Take a minute and nominate her to run for office today.