Blog Insights

Forum One Wins 10 WebAwards!
The 2019 WebAwards results are in and we are proud to announce that Forum One has been awarded ten top awards in the 17th annual WebAward competition. Hurray!
The WebAward program is the longest-running annual website award competition dedicated to naming the best Web sites in over 95 industries while setting the standard of excellence for all website development. The WebAwards are produced by the Web Marketing Association, which was founded in 1997 to set a high standard for Internet marketing and development of the best websites on the web. 
And so we are honored to have Forum One's work recognized in nine categories for ten client websites. It is an honor to work with these mission-driven organizations to design and develop important digital tools and assets that help them to be effective in extending their influence.
Smithsonian National Museum of Natural
History
Best Science Website WebAward Winner 2019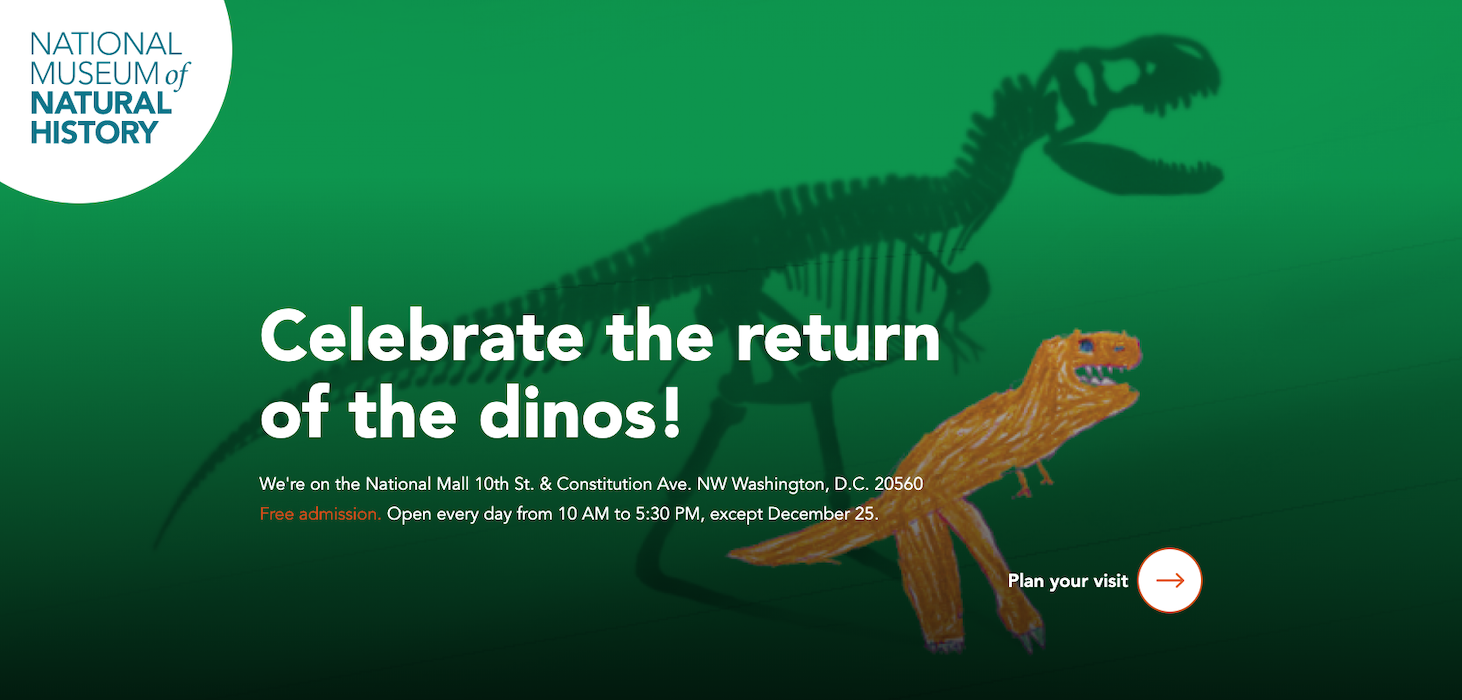 The Smithsonian National Museum of Natural History (NMNH)'s mission is to promote understanding of the natural world and our place in it. It is also an iconic destination for millions of visitors each year, delivering memorable, awe-inspiring, and unmatched experiences – from looking up at a giant elephant (and soon the Nation's T-rex), to seeing how the light catches the Hope Diamond, to walking among butterflies.
USDA Food and Nutrition Service
Food Industry Standard of Excellence WebAward Winner 2019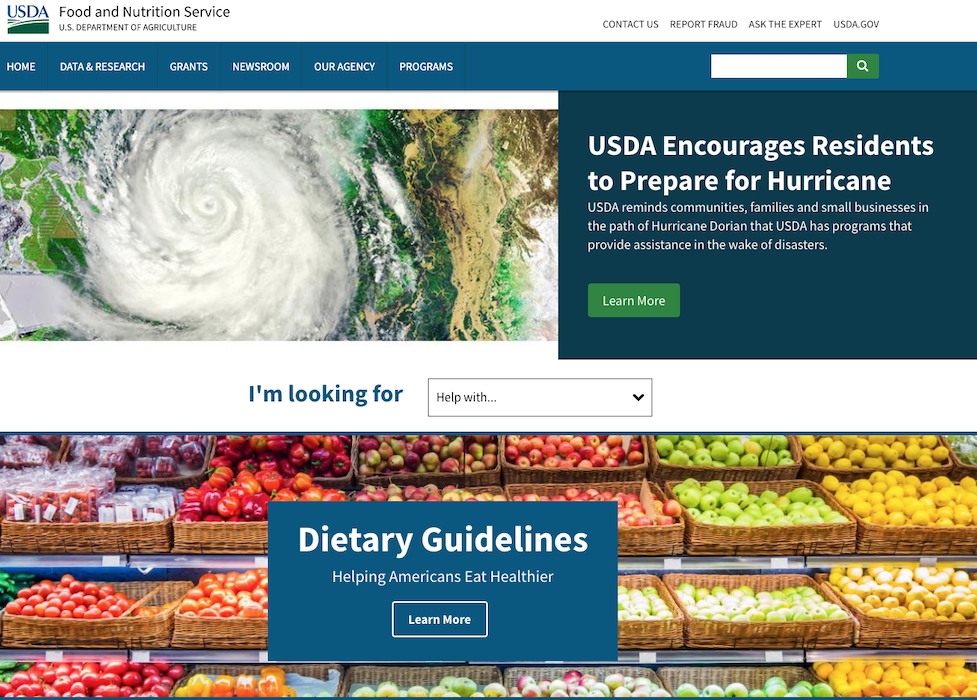 USDA Food and Nutrition Service's mission is to increase food security and reduce hunger by providing children and low-income people access to food, a healthful diet and nutrition education in a way that supports American agriculture and inspires public confidence. Their 15 nutrition assistance programs touch the lives of one in four Americans each year, from infants to the elderly. Taken together, these programs comprise America's nutrition safety net, ensuring that no eligible American goes hungry.
National Endowment for the Humanities
Government Standard of Excellence WebAward Winner 2019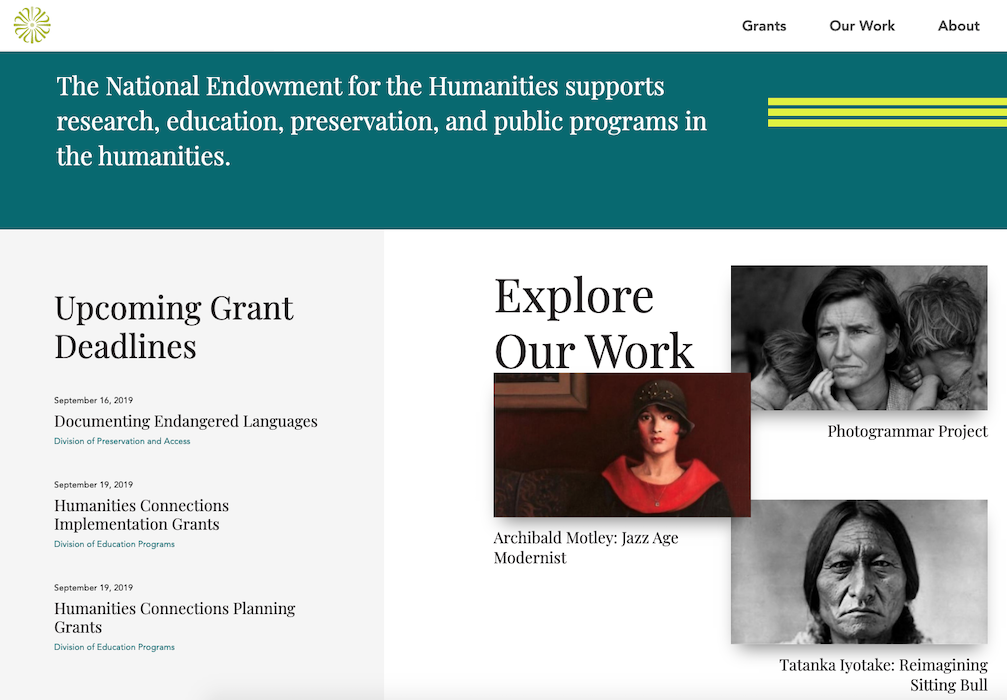 The National Endowment for the Humanities (NEH) promotes excellence in the humanities by awarding grants to cultural and research institutions, public media, scholars, and more. The Endowment accomplishes its mission by awarding grants for top-rated proposals examined by panels of independent, external reviewers.
Smithsonian African American Film Fest
Events Standard of Excellence WebAward Winner 2019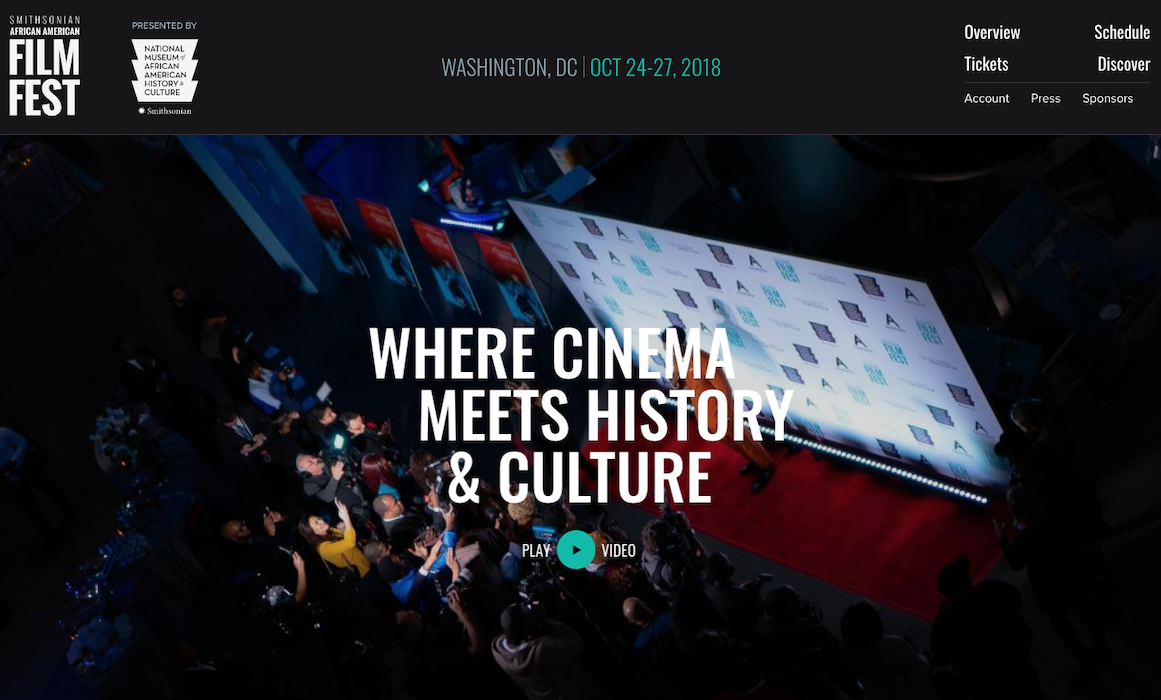 The Smithsonian African American Film Fest is a multi-day cinematic experience celebrating African American visual culture and film. Attendees experienced historic films alongside contemporary works by some of the brightest emerging and veteran filmmakers.  Attendees also had the opportunity to network with filmmakers and talent of our more than 80 films.
Lever for Change
Advocacy Standard of Excellence WebAward Winner 2019
Lever for Change is a John D. and Catherine T. MacArthur Foundation affiliate, whose mission is to unlock philanthropic capital and accelerate social change around the world's biggest social challenges. Lever for Change helps philanthropists source vetted, high-impact philanthropic opportunities and connects nonprofits and problem solvers to significant amounts of philanthropic capital. 
City Health Dashboard
Health Care Standard of Excellence WebAward Winner 2019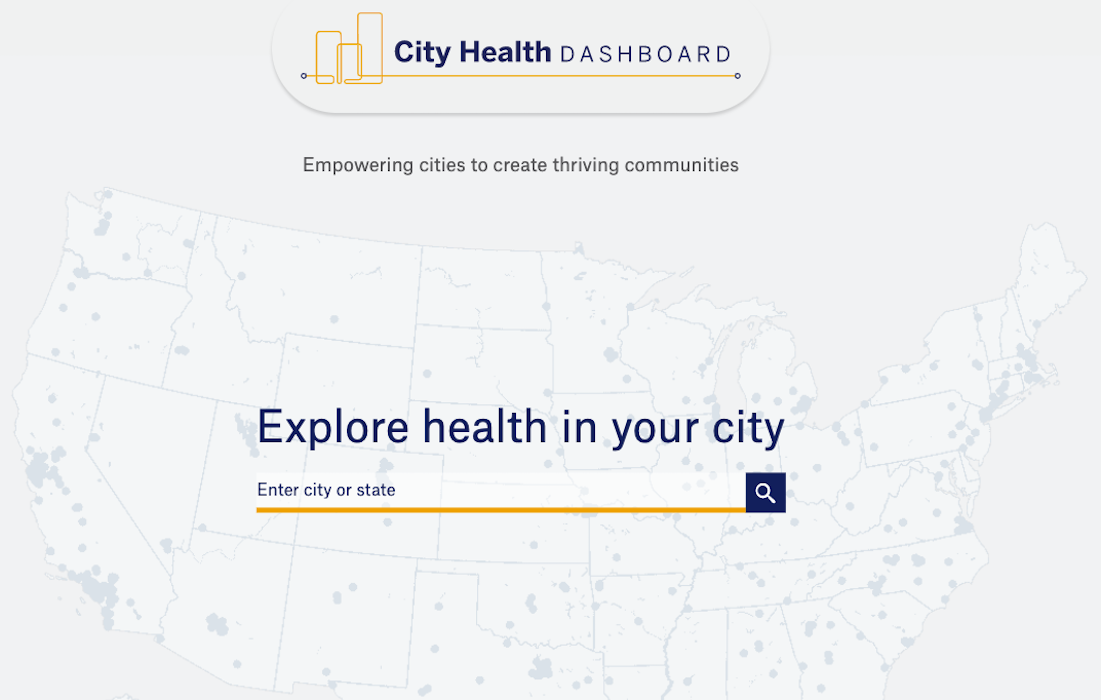 City Health Dashboard's mission is to equip cities with a one-stop resource for comprehensive, reliable data to help them build healthier and more equitable communities. The City Health Dashboard is an online resource that provides city- and neighborhood-level data on 36 measures of health and conditions that affect health, such as housing affordability and access to nutritious foods, across the 500 largest U.S. cities. The Dashboard allows users to view and compare data to help communities understand their challenges and their opportunities so that they can take action and drive change.
Sexual and Reproductive Health and Rights (SRHR)
Health Care Standard of Excellence WebAward Winner 2019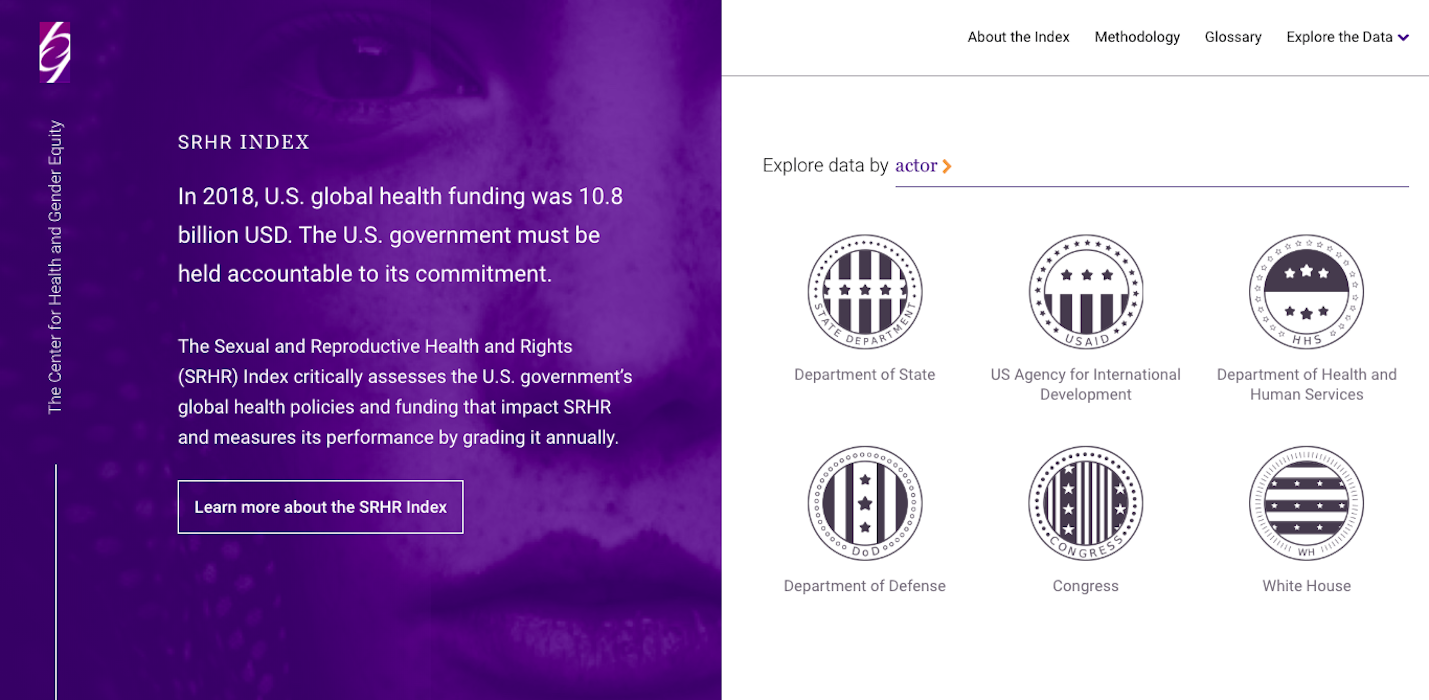 The Sexual and Reproductive Health and Rights (SRHR) Index critically assesses the U.S. government's global health policies and funding that impact SRHR and measures its performance by grading it annually. Through an annual review, the SRHR Index provides public access to information from across U.S. government agencies and health funding streams related to support for global SRHR, and grades commitments, leadership, and funding levels and actions across a comprehensive set of SRHR issues.
USAID EducationLinks
Education Standard of Excellence WebAward Winner 2019
USAID's EducationLinks is a central resource for USAID offices and development professionals working to improve education around the world to learn and share knowledge to create and implement successful, effective education and skills development programs.
Florida State Parks
Best Leisure Website WebAward Winner 2019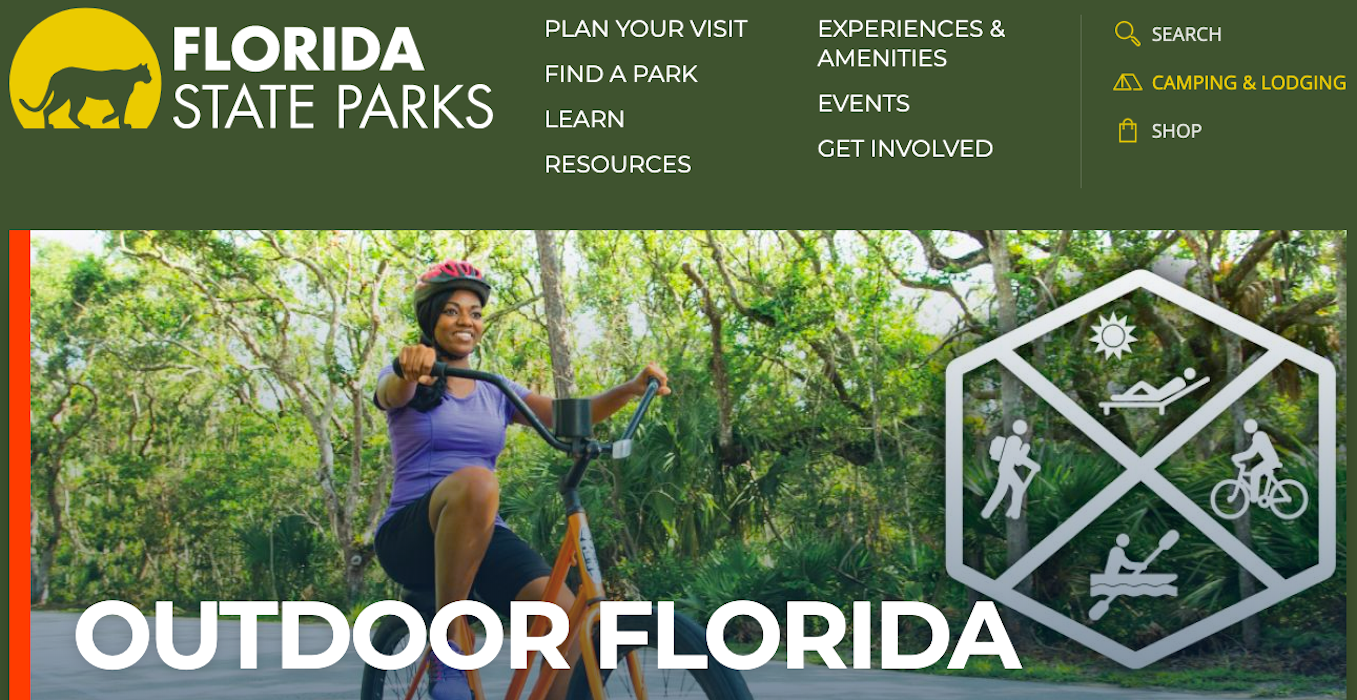 Our team worked with the Florida Department of Environmental Protection to redesign the Florida State Parks website to better serve visitors with a visually stunning and user-friendly design that helps more people get outside exploring the state's natural and cultural resources. 
Rare
Outstanding Website WebAward Winner 2019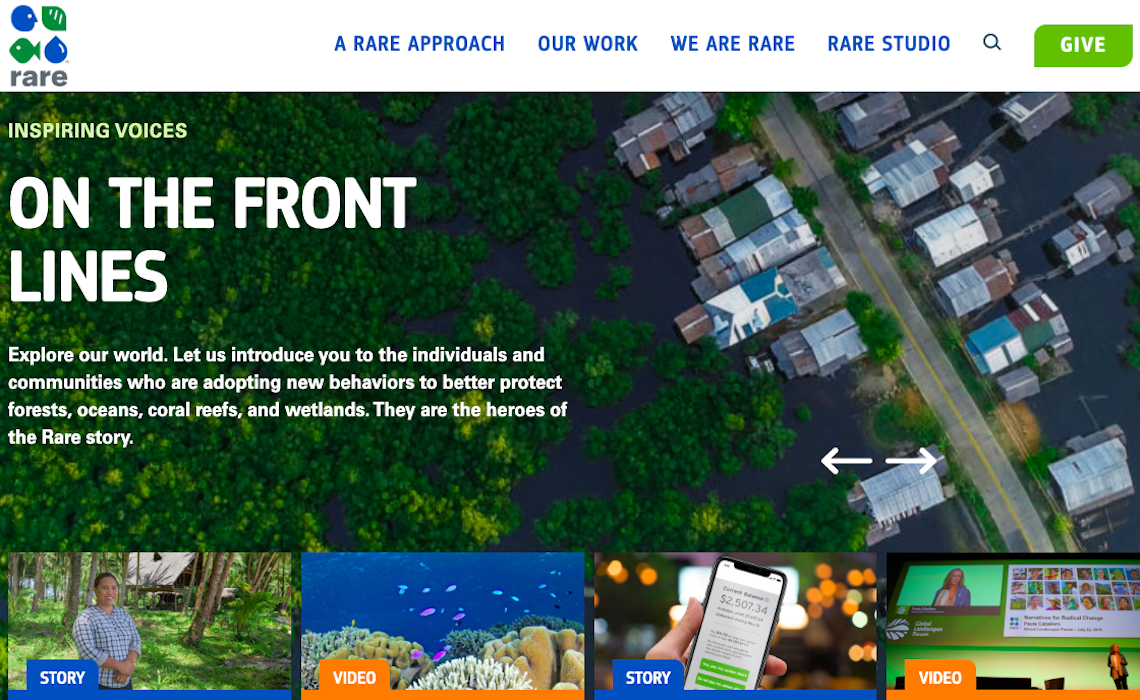 Rare is a global leader in using behavior change to achieve long-lasting conservation results. Rare uses insights from behavioral science to motivate people and communities to adopt behaviors that benefit people and nature. They then work with partners to bring these solutions to scale.
Congratulations to our wonderful clients and all Forum One team members who were part of these ten important projects. We are so pleased to see your hard work recognized by these awards.