Blog Insights

Forum One Wins 15 Davey Awards!
We are excited to share that we have been selected for 15 Davey Awards for our "Creative David" excellence across our web design, application development, video and animation production, and brand creation work.

The Davey Awards
is an international competition that honors the achievements of the "Creative Davids" who derive their strength from big ideas. The Davey is sanctioned and judged by the
Academy of Interactive and Visual Arts
, a top-tier body of select professionals from the "Who's Who" of acclaimed media, advertising, and marketing firms. The 15th Annual Davey Awards received nearly 3,000 entries from ad agencies, digital agencies, production firms, in-house creative professionals, graphic designers, design firms and public relations firms.
The Davey Awards honors the finest creative work from the best small shops, firms, and companies worldwide and we are honored to be recognized amongst them for our work in branding, video, mobile, and web design.
Without further ado: the winners!
[VIDEO] The National Coalition of STD Directors: "A Day with a DIS"
GOLD WINNER: Charitable/Not-for-Profit for Online Film/Video
GOLD WINNER: Health & Fitness for Online Film/Video
Located in the nation's capital,
The National Coalition of STD Directors (NCSD)
is a national public health membership organization representing health department STD directors, their support staff, and community-based partners across 50 states, seven large cities, and eight US territories. The Forum One team collaborated with NCSD to create
"A Day with a DIS"
video to highlight the historic, but little-understood and known, work of a Disease Intervention Specialist (DIS).
[VIDEO] Health Resources and Services Administration (HRSA): "Healthy Communities, Healthy People"
SILVER WINNER: Health & Fitness for Online Film/Video
The Health Resources and Services Administration (HRSA) is an agency of the U.S. Department of Health and Human Services (HHS). It is the primary federal agency that aims to improve access to health care services for people who are uninsured, isolated, or medically vulnerable.
Unfortunately, not enough people know about the valuable resources HRSA provides to make communities healthier, and so Forum One partnered with HRSA this summer to create a series of thematic social media videos focused on building brand awareness in the areas of maternal health and health center access. The videos performed very well, getting over 121 thousand views and over 900 thousand impressions. The primary call to action, "locate a health center near you," was successful with over 1,000 clicks during the campaign period.
[MOBILE APP] HeadStart Education Resources
SILVER WINNER: Education for Mobile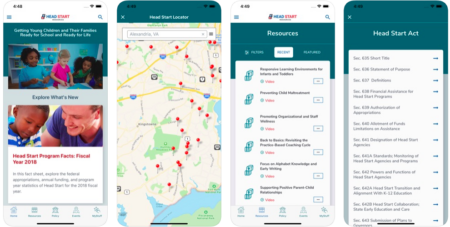 The
Office of Head Start
helps young children from low-income families prepare to succeed in school through local programs. Head Start and Early Head Start programs promote children's development through services that support early learning, health, and family well-being.
Forum One was engaged to design and develop a new Head Start mobile app that provides early childhood educators, and others involved in Head Start programs, with specific, valuable information and resources. The new app makes it easy to access key information on the go (rather than searching through the website), is accessible, and has a solid user interface. Download it today on
Google Play
or in the
Apple App Store
today!
[BRANDING] South Carolina Department of Labor, Licensing and Regulation (LLR)
GOLD WINNER: Corporate Identity, Brand Identity for Design/Print SILVER WINNER: Corporate Identity, Logos for Design/Print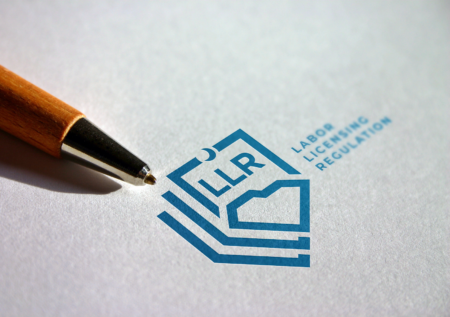 South Carolina Labor, Licensing & Regulation (SCLLR)
touches everyone living in South Carolina. From licensing professionals to inspecting buildings, training firefighters and the public on fire safety, and working with employers to create safe and healthy worksites, SCLLR exists to make South Carolina a safe place to work and live.
SCLLR engaged Forum One to conceptualize and design a new agency logo and brand identity system as part of our redesign of SCLLR's digital presence. The visual identity is used across the state in various media, from forms to signs, to digital environments. Our solution strikes a balance between modern and classic, featuring the shape of the state and the familiar crescent moon to create an iconic logo.
[WEB] Natural Resources Defense Council: Offshore Drilling Position Tracking Tool
SILVER WINNER: Activism for Websites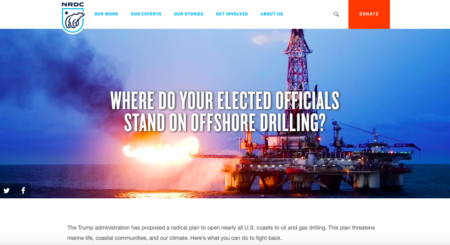 The Natural Resources Defense Council (NRDC) works to safeguard the earth — its people, its plants and animals, and the natural systems on which all life depends. NRDC combines the power of more than three million members and online activists with the expertise of some 600 scientists, lawyers, and policy advocates across the globe to ensure the rights of all people to the air, the water, and the wild.
Forum One worked with NRDC to release an updated
digital tracking tool
where the public can look up governors and members of Congress to see where they stand on offshore oil and gas leasing. With 208 members of Congress now opposing drilling, up from 199 in the previous Congress, there is a new energy in the bipartisan fight to block the administration's radical plan to open nearly all of our coasts to federal oil and gas leasing.
[WEB] The Center for Health and Gender Equity: The Sexual and Reproductive Health and Rights Index
SILVER WINNER: Health & Health Services for Websites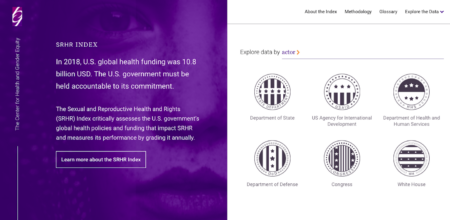 Originally founded as the Health and Development Policy Project in 1994, the Center for Health and Gender Equity (CHANGE) promotes sexual and reproductive health and rights as a means to achieve gender equality and empowerment of all women and girls by shaping public discourse, elevating women's voices, and influencing the United States Government.
CHANGE's
Sexual and Reproductive Health and Rights
(SRHR) Index critically assesses the U.S. government's global health policies and funding that impact SRHR and measures its performance by grading it annually on its commitments, leadership, funding levels and actions. Forum One developed a fully-decoupled CMS for the Index that allows the SRHR team to seamlessly and easily manage their content within a flexible layout and design.
[WEB] The Smithsonian African American Film Fest
GOLD WINNER: Events for Websites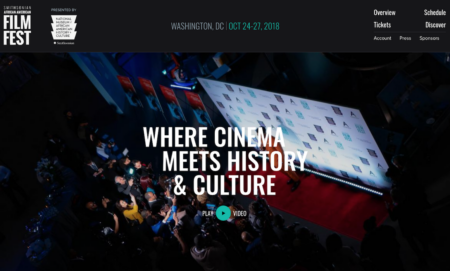 As a collaboration between the National Museum of African American History and Culture and the Center for African American Media Arts, the first-ever
Smithsonian African American Film Festival
took place in October 2018 in Washington, DC.
Forum One provided creative vision, user experience strategy, design, front-end development, quality assurance testing, and analytics services to create and launch the SAAFF website. The team also established a strong and unique brand identity for the festival website and additional digital platforms.
[WEB] The Smithsonian National Museum of Natural History
GOLD WINNER: Cultural Institutions for Websites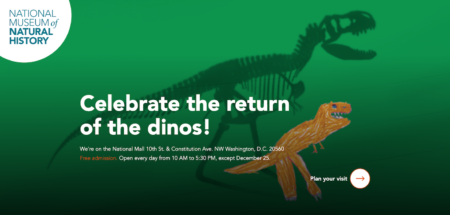 The
Smithsonian National Museum of Natural History
's mission is to promote an understanding of the natural world, and our place in it. The Museum's collections tell the history of the planet and are a record of human interaction with the environment and one another.
Forum One worked with the Museum to bring this sense of wonder online by completely redesigning and redeveloping its website into a beautiful, active, and audience-driven experience that showcases all that the Museum offers — from its collections and exhibits to the active research its experts are doing every day to inspire new ways of understanding and engaging with the natural world.
[WEB] Florida State Parks
GOLD WINNER: Tourism for Websites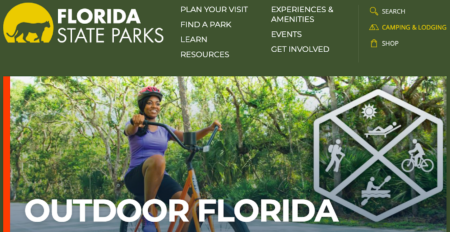 Florida State Parks
welcomes visitors to 175 award-winning state parks and helps them plan their visit. They offer various programs including cultural events and outdoor education.
Forum One worked with the Florida Department of Environmental Protection to redesign the Florida State Parks website in Drupal 8 to better serve visitors with a visually-stunning and user-friendly design that encourages more people to explore the state's natural and cultural resources firsthand.
[WEB] Seattle Center
GOLD WINNER: Cultural Institutions for Websites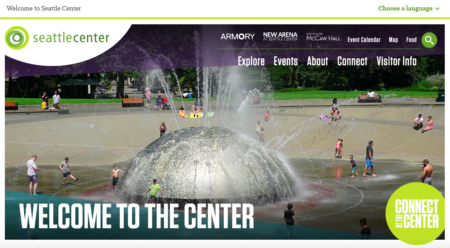 Originally built for the 1962 World's Fair,
Seattle Center
is an arts, educational, tourism and entertainment center in Seattle whose purpose is to create exceptional events, experiences, and environments that delight and inspire the human spirit to build stronger communities.
Forum One worked with Seattle Center to fully redefine its digital presence, creating a fully-responsive, boldly-designed website that engages and welcomes the community online. We provided strategy, user experience, and information architecture, design, branding, and responsive front-end development for the site for implementation in the Ingeniux CMS.
[WEB] The National Endowment for the Humanities
SILVER WINNER: Government for Websites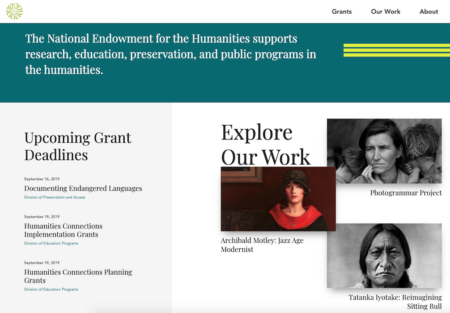 The
National Endowment for the Humanities
(NEH) is one of the largest funders of humanities programs in the United States. NEH grants typically go to cultural institutions, such as museums, archives, libraries, colleges, universities, public television, and radio stations, and to individual scholars.
Forum One completely redesigned and redeveloped the NEH website, a process that included the successful migration of over 10,000 pieces of content into a modern user experience, based on the very best trends in editorial websites, that makes it easy and inspiring for users to navigate.
[WEB] USAID's Education Links
SILVER WINNER: Education for Websites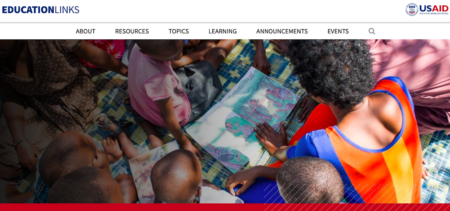 USAID's EducationLinks
is a central resource for USAID offices and development professionals working to improve education around the world to learn and share knowledge to create and implement successful, effective education and skills development programs.
Forum One conceptualized, designed, and developed the new USAID EducationLinks website in Drupal 8 to serve as a central resource for USAID offices and development professionals worldwide. The new site unifies USAID's central education programs site with multiple partner websites using a "hub and spoke" model.
[WEB] The MacArthur Foundation: Lever for Change
SILVER WINNER: Non-Profit for Websites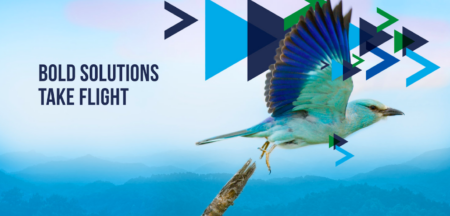 Lever for Change
is a John D. and Catherine T. MacArthur Foundation Affiliate, whose mission is to unlock philanthropic capital and accelerate positive social change around the world's biggest challenges. Lever for Change helps philanthropists source vetted, high-impact philanthropic opportunities and connects nonprofits and problem solvers to significant amounts of philanthropic capital.
The Forum One team designed and developed a bold website that both launched the new program, and facilitates connection-making between philanthropists, innovative changemakers, and high-impact opportunities.
Congratulations to the Forum One team and our wonderful clients who together created these great digital designs and platforms. Your amazing work has been noticed!
Looking to refresh your digital communications? Let's talk.
Forum One's team of award-winning designers, strategists and technologists work with some of the world's most inspiring nonprofit brands. We'd love to include you too.