Blog Insights

Forum One's Creative+ Series
Welcome to Creative+, where we explore the intersection of creative design and other areas of practice, such as content, analytics, UX, and technology, to help you strategize an approach for your digital spaces. Our experts hold workshop series, conduct webinars, share blog posts, and host meetups.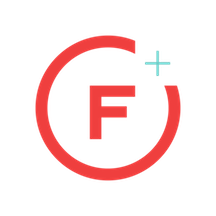 Here's a taste of what we have and will be covering throughout the year:
Creative+Content
Too often, web design is just that: designing a beautiful space that people can use without considering what content goes where. In our first installment in the series, we discuss why a content-first approach to design improves process, increases message success, and makes for a holistic approach to design.
February 25th: The Blissful Marriage of Content and Design (Webinar Recording)
March 29th: Creative + Content workshop (Seattle, WA)
March 31st: Creative + Content workshop (Washington, DC)
May 2nd: Creating an Irresistible Brand Experience (New York, NY)
Creative+Analytics
We want to uncover all the useful insight gleaned from analytics to inform better design. In Creative+Analytics, we highlight how analytics can be used to maximize engagement, page scrolling, and landing pages. In this unit, you hear from our resident Google Analytics expert and the designers who use her analysis to create better web design.
Creative+UX
User experience design improves interactions between the customer and product; creative design helps take those interactions to the next level. With the combined expertise of our UX team and creative designers, we discuss the best way to combine these two practices to create stunning visuals that delight users at every turn.
Creative+Data
Are you presenting your data in a way it really shines, though? Does it truly engage your audiences? Does it support your brand? Does it look beautiful AND correctly display the data? Highly effective data visualization starts with your goals, explores the data available, and marries creative design with the numbers to create an experience that showcases and connects.
Creative+Development
Ever wondered how static design is translated into digital spaces? Our award-winning team of front end developers and designers have the process of turning design files into digital masterpieces down to a science. In this portion of the series, we will discuss how that synergy works and why it is paramount to the ultimate success of a website.