Blog Insights

Government Websites Moving to Drupal 10
As Drupal 9 heads towards its end-of-life on January 5th, 2024, now is the time to start preparing to move your government website to Drupal 10. Whether taking a big step from Drupal 7 to 10 or an easier switch from Drupal 9 to 10, a number of agencies are starting to make the move.
Near the onset of the Covid-19 pandemic, and again in 2022, Drupal extended the end-of-life date for Drupal 7 to allow more time for organizations to migrate from Drupal 7 to 10. Drupal 7 and Drupal 9's end-of-life dates are fast approaching, on January 5th, 2024 (recently extended from November 1st, 2023). Many government websites have already made the switch to Drupal 9, in preparation for Drupal 10, or are in-process of upgrading to Drupal 10 now. Many others are planning the move now.
If your government agency is exploring a Drupal 10 migration, a great place to start is to read through our Guide to Planning for Drupal 10. For inspiration, let's look at a few government websites we have helped successfully move to Drupal 9 and are preparing or will soon be preparing to move to Drupal 10.
Environmental Protection Agency (EPA)
US Department of Agriculture (USDA) Farm to School Census
National Endowment for the Arts (NEA)
US Agency for International Development (USAID) Education in Crisis and Conflict Network (ECCN) & Global Reading Network (GRN)
Washington All-Payer Health Care Claims Database (WAAPCD)
Environmental Protection Agency (EPA)
EPA migrated their flagship website epa.gov from Drupal 7 to Drupal 9, with much of the migration work taking place in Drupal 8.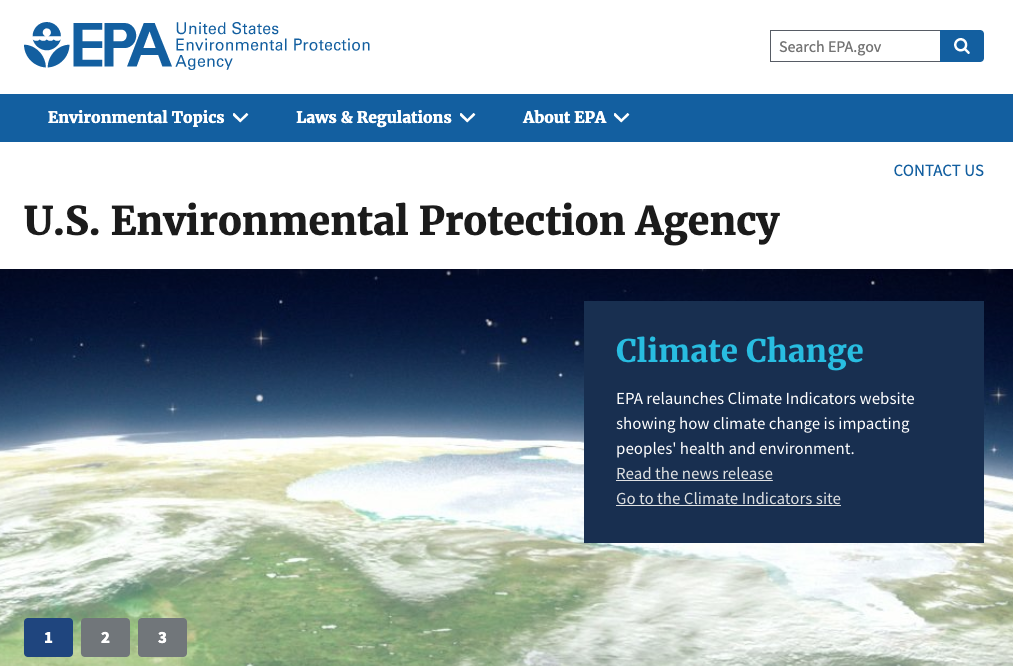 With thousands of content creators and over 80,000 pages of content, the EPA needs a robust, intuitive system for publishing content to advance its mission of protecting the environment. EPA started its journey to Drupal 9 as a Drupal 8 migration from Drupal 7. The 7 to 8 jump was a complex, custom migration as it needed to account for features that could not be imported one-to-one from Drupal 7 to 8. Leveraging the strength of the migration ecosystem, Forum One worked with EPA to create custom migration plugins that read data from the Drupal 7 database and transformed it for Drupal 8, allowing EPA to maintain custom Panelizer layouts in Layout Builder and content governance with Groups.
A few months prior to the public launch of EPA.gov, the nearly-finished Drupal 8 site was able to make the jump to Drupal 9 to make the best use of the concentrated quality assurance work that was planned for launch, rather than holding off on the upgrade and repeating a QA pass. Minimal effort was required for the upgrade from Drupal 8 to Drupal 9 and the result is that EPA has an up-to-date website. As they prepare to move to Drupal 10, EPA will continue to be on a supported version of Drupal and the new version of CKEditor should improve the editing experience for their content editors.
USDA's Farm to School Census
The Farm to School Census tracks how schools buy food from local farmers and ranchers. With an entirely new set of data from their latest census results, USDA's Farm to School Census teamed with Forum One to build their new website directly on Drupal 9.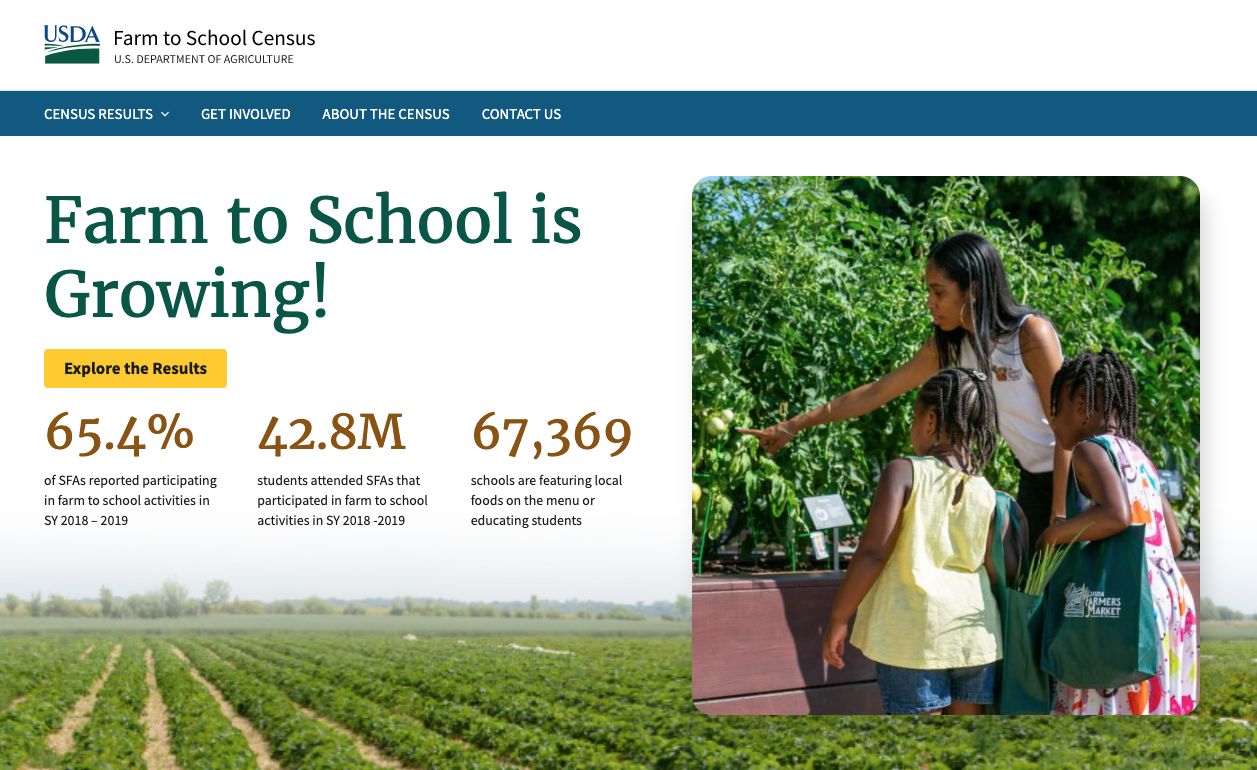 In 2019, USDA conducted the third Farm to School Census to measure progress towards reaching the goal of improving access to local foods in schools. Moving away from a previous Grav website that Forum One developed for USDA to a new 2021 site created directly in Drupal 9, the Drupal 9 platform allows them to feature previously static PDFs in interactive and expandable detail pages so that users can easily print data and results they are most interested in (e.g., see results for Montgomery County Schools, VA). The site also takes advantage of a number of other Drupal 9 functionalities, including the Data Explorer tool which launched in August 2022 and includes interactive maps.
National Endowment for the Arts (NEA)
The National Endowment for the Arts website, which is a Drupal website running alongside Acquia, migrated its primary website from Drupal 8 to Drupal 9 last June following a Drupal 7 to Drupal 8 migration in 2020.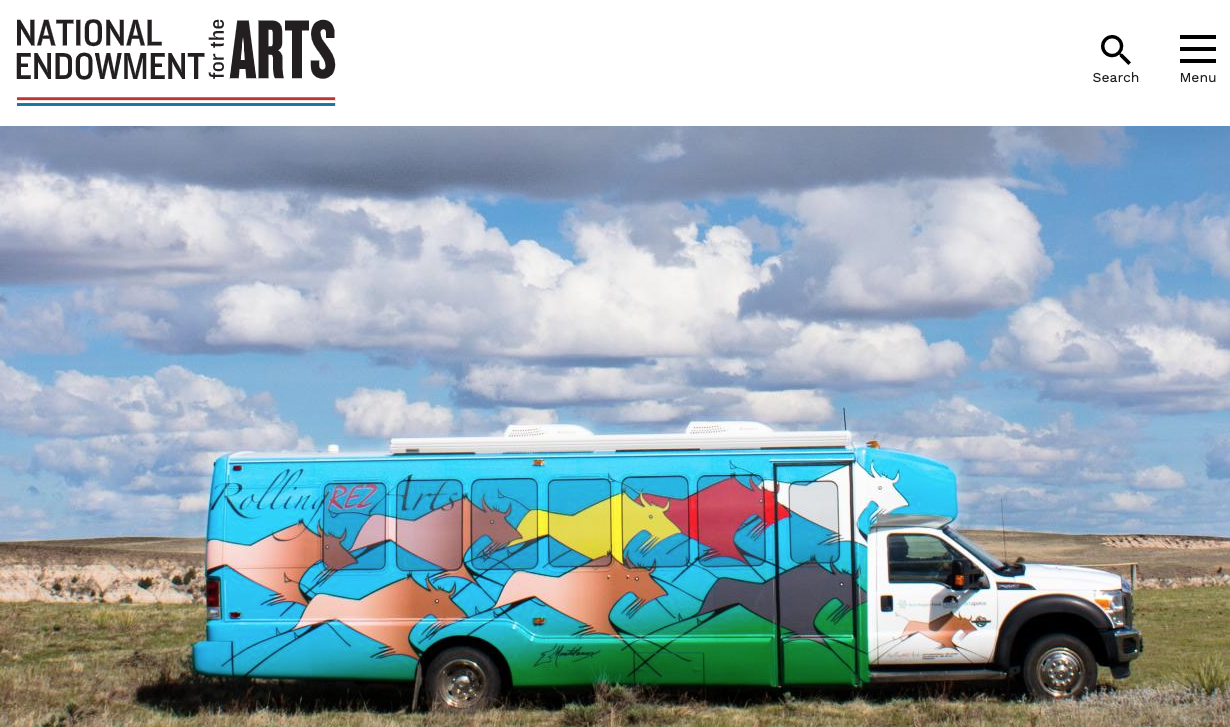 As part of a full website redesign, the National Endowment for the Arts (NEA) migrated its Drupal 7 website to Drupal 8 in October 2020 to improve the admin experience for its team as well as to prepare for an eventual transition to Drupal 9. While Drupal 9 had already been released, the NEA website first migrated live to Drupal 8 in order to allow for new Drupal 9 modules to mature and become compatible with their needs.
During the initial migration to Drupal 8, Forum One worked with NEA to use modules that they knew were actively being developed for Drupal 9, and avoided code they knew would be depreciated in the new release. By the time the team was ready to migrate to Drupal 9 in June 2021, they were also able to take advantage of upgrading to the latest version of Composer (2.X) which was instrumental in being able to then quickly update contributing modules in core. Finally, as the NEA site runs on Acquia using Acquia Search, Forum One worked closely with the Acquia team to find the right combination of search modules and Acquia modules that not only supported Solr but Drupal 9 as well.
​USAID's Education in Crisis and Conflict Network & Global Reading Network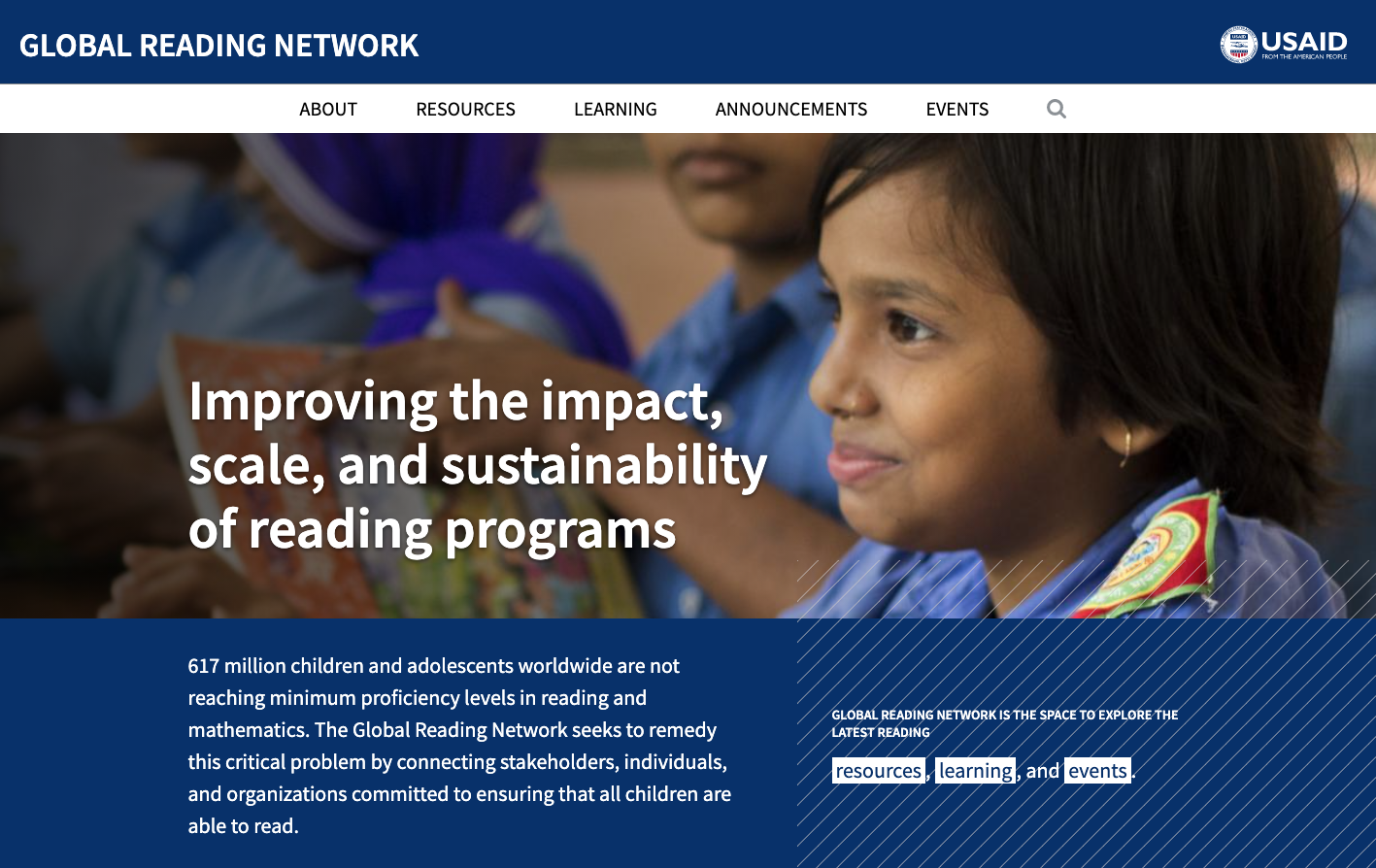 With both network websites having been developed using a hub and spoke model, the agency was able to migrate both easily from Drupal 8 to Drupal 9 because the sites had a nearly identical architecture and content model. The contributed modules each site used were upgraded to their Drupal 9 compatible versions. Forum One worked with both networks to update the theme, Gesso, as well as the custom modules developed for the project to remove deprecated code. After all the pieces were compatible with Drupal 9, the core update was installed and the sites were officially upgraded.
Washington All-Payer Health Care Claims Database (WA-APCD)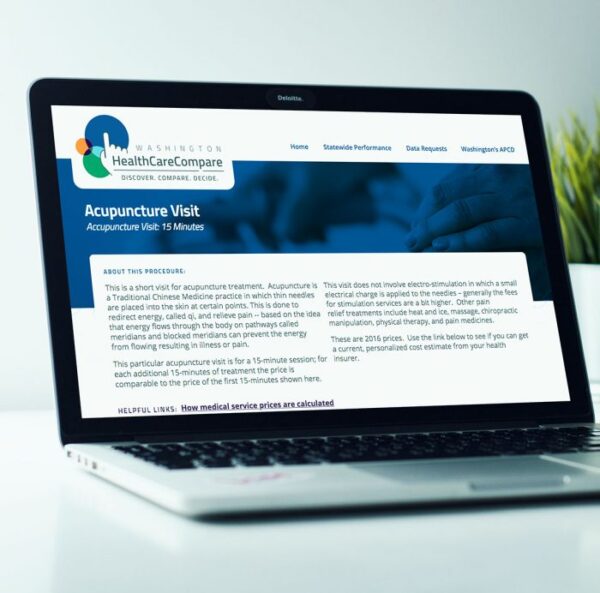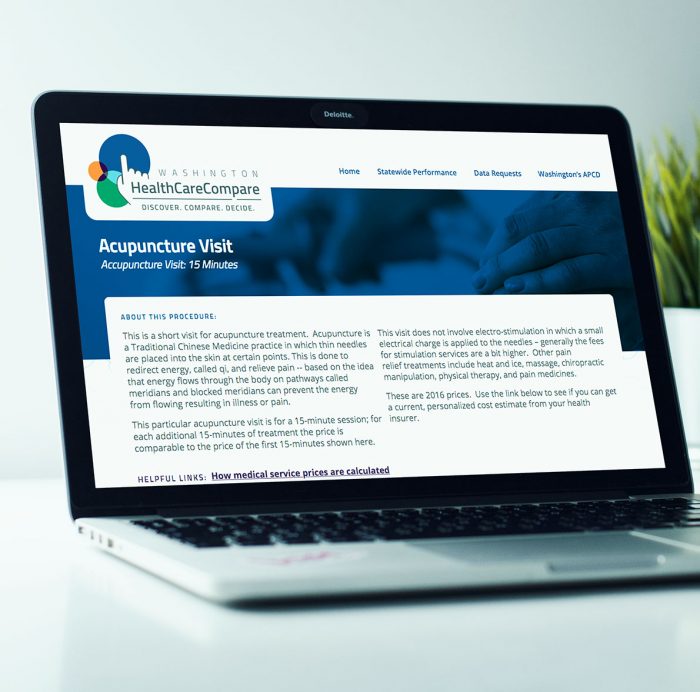 Built originally as a Drupal 8 website in 2018, the Washington All-Payer Health Care Claims Database (WA-APCD) migrated over to Drupal 9 in June 2021. As a site run on Drupal 8 for 3 years, a big part of the migration work focused on removing obsolete modules and tackling any challenges around related dependencies, and managing Drupal's composer tool for upgrades.
A core functionality of the website is to allow users to perform geolocation searches to find the local data they need, and so one particular challenge was in ensuring that the geolocation module for Drupal 9 would work as intended. In this particular case, Forum One was about to make a custom geolocation module compatible with Drupal 9 since a newer version, not developed for the custom use case was not. Conducting a first pass on any possible trip-code issues in a Drupal 10 migration, such as the geolocation example, is especially important in establishing expectations around how simple or complex the Drupal 10 migration will be.
And there's more to come…
The above sites are just a small sample of government websites that are in the process of migrating to Drupal 10, or will be soon. We're proud to see our government clients making the switch so smoothly so that they are well-positioned for long-term success.
Blog updated on June 7, 2023 after Drupal announced the End-of-Life extension.
Migrating your .gov to Drupal 10?
Forum One works with federal, state and local government agencies to develop and optimize their Drupal-based websites, many of which are migrating to Drupal 10. Get in touch today—we'd love to support you as you move forward.