Blog Insights

Tailor Mission-Driven Branding to Gen Z
Written by Fatimah Fair, BA, Film & Media Studies, '22, Lafayette College.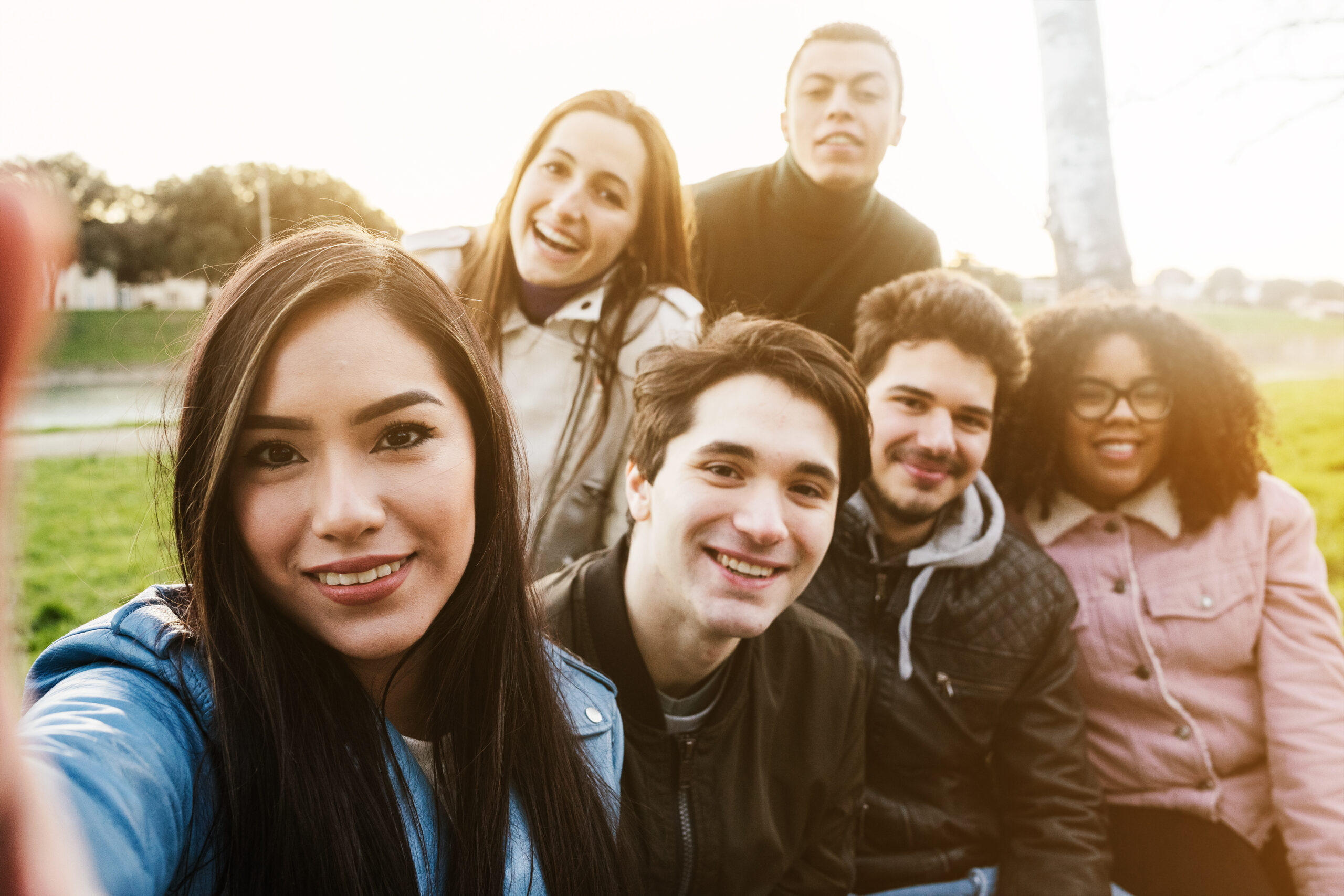 This passion for change is noteworthy for mission-driven organizations, as Gen Zers are in line to join millennials as the next generation of philanthropic donors, activists, and engaged supporters.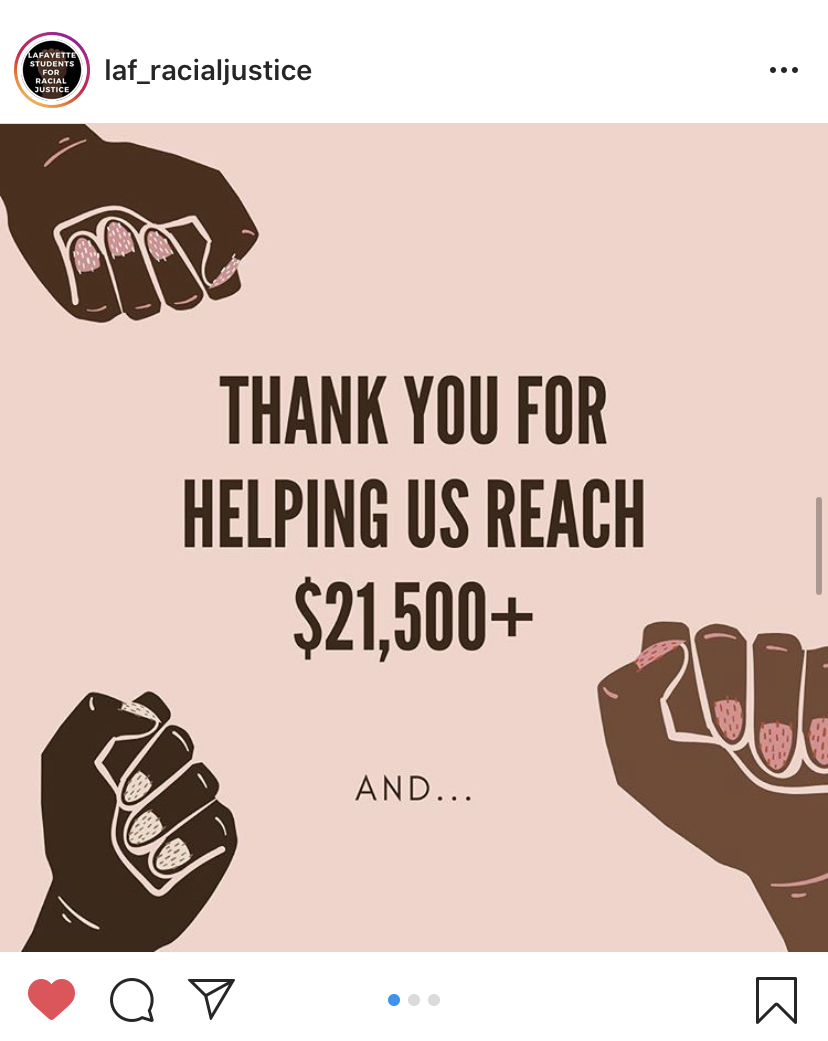 I volunteer for and contribute to many nonprofits that have missions that resonate with me. This month, I helped organize a fundraiser and educational campaign to support three different organizations. Within two weeks, we raised over $21,000 through social media outreach alone. The campaign combined two things that Gen Z cares about right now: self-education and actionable change.
Right now, I believe that nonprofits and government agencies have the opportunity to effect real change by tapping into Gen Zers' desire to help and engage. By understanding what shapes our views and what type of content we respond to, organizations can target outreach to both pique our interest and engage us in extending the reach of their messages.
To engage Gen Z with their content, organizations can diversify their content, talk to us directly, and be authentic. Here are a few methods to incorporate these pillars into a marketing strategy.
Diversify your content
Content creation tools available provide a multitude of ways to tell a story. Experimenting with the type of content nonprofits and government agencies post does not have to compromise their brand identity or tone, but can make a mission more personable and relatable.
Video Content
From Youtube to Tik Tok, video content has dominated my online experience since before I can remember. People are two times as likely to share video content with their friends than any other type of content. As a film major, I believe that video content has more potential than any other type of content to spread information while simultaneously provoking empathy. So what type of video content should organizations be sharing?
Video content that caters to our entrepreneurial spirit can also be a great way to engage with Gen Z. According to a recent Gallup poll, 40% of students grades five to 12 said they want to one day run their own business. I have a handful of friends that already run clothing, makeup, or media companies. Bring us behind the scenes of how your organization operates on a daily basis, interview employees about what they do, host Q&A sessions, and uplift other young entrepreneurs doing similar activist work.
Additionally, consider using video content to showcase those who are positively affected by the organization's work. This type of content puts a face to the mission and evokes feelings of compassion and empathy.
Ultimately, how a brand chooses to make video content will require an element of experimentation. Video content should remain authentic to an organization's brand identity while adding an engaging element to its social media voice.
Visual megaphones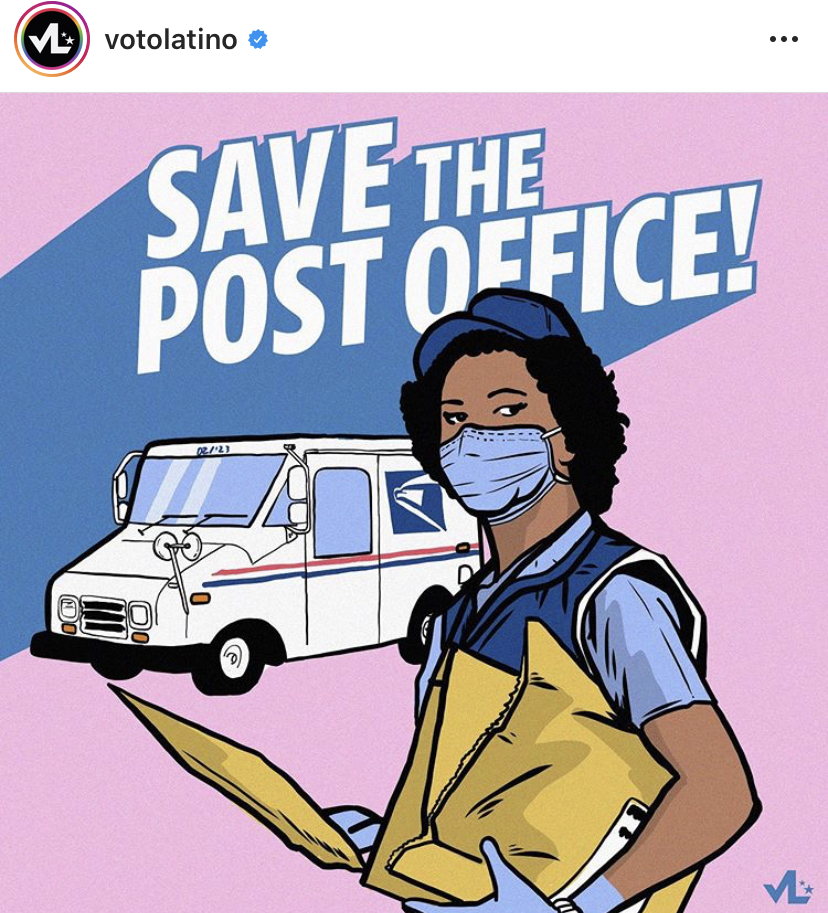 Artwork, infographics, and other visually-informative content are more likely to circulate on both Instagram and Twitter. While social media profiles include event photos and promotional fliers, this type of visual content alone is neither aesthetically-pleasing nor eye-catching. Designing your own "visual megaphones" makes your social handle more tasteful and lends itself to reposts and shares.
Word guides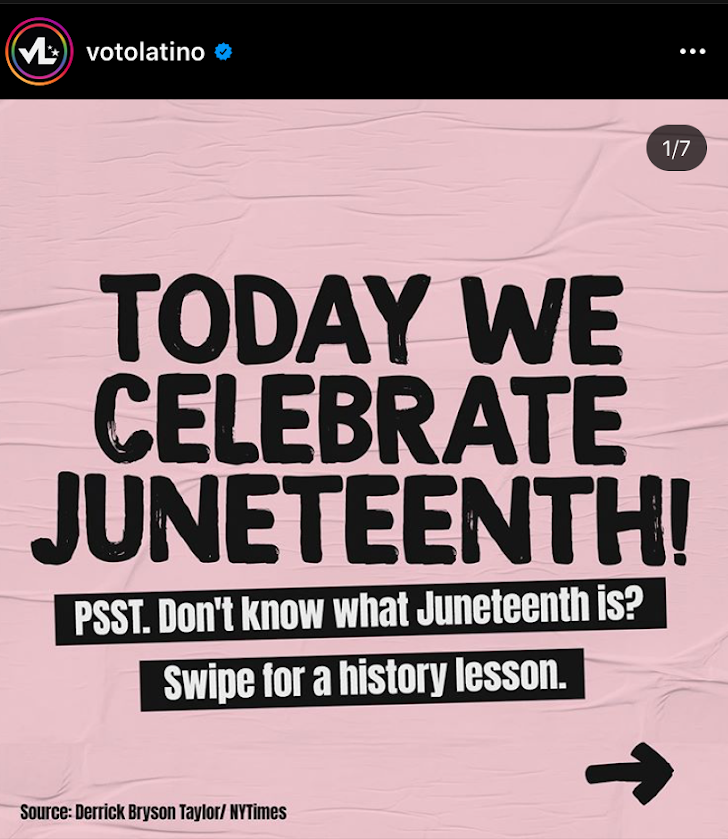 Gen Z is on track to be the most well-educated generation. In the fundraising and education campaigns I worked with earlier this month, it was important that we raised money and spread awareness about the complexities of the issues we were supporting. I am constantly reading and reposting knowledge on my social media, and word guides are a very effective way to spread knowledge related to a social mission.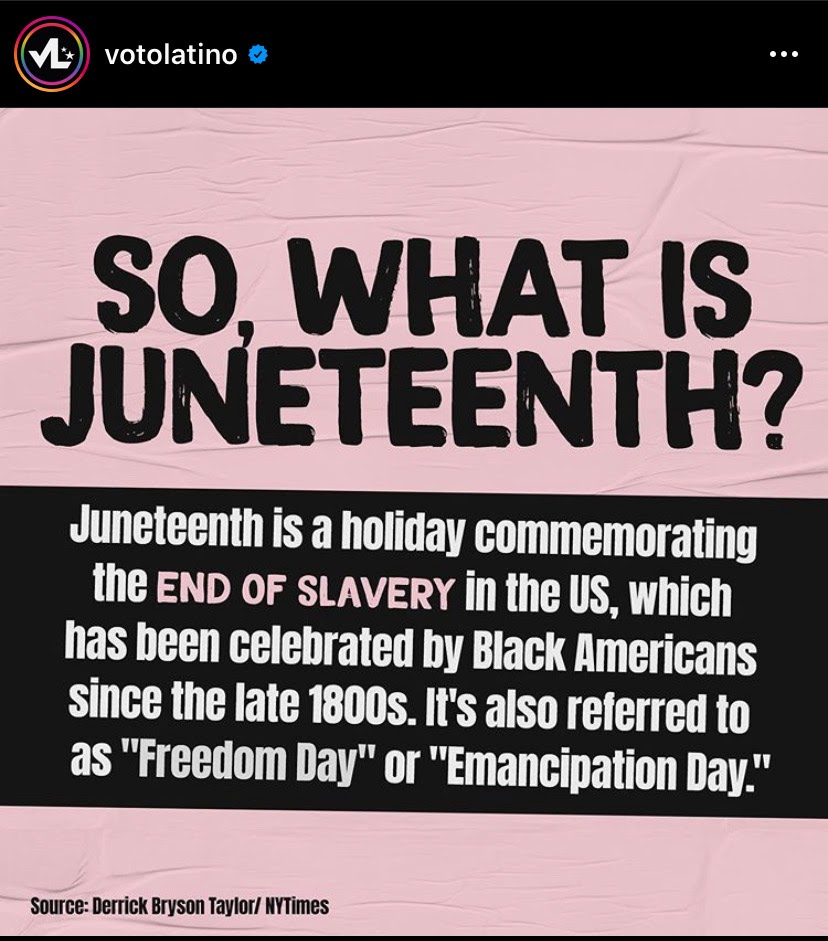 Word guides allow for a depth of information to be presented in a digestible and comprehensible way. These are most often lists, bullets, and short paragraphs within the main image block. Presenting the information within the post, versus putting it all in the caption/comment area, also lends itself to being more widely shared.
Memes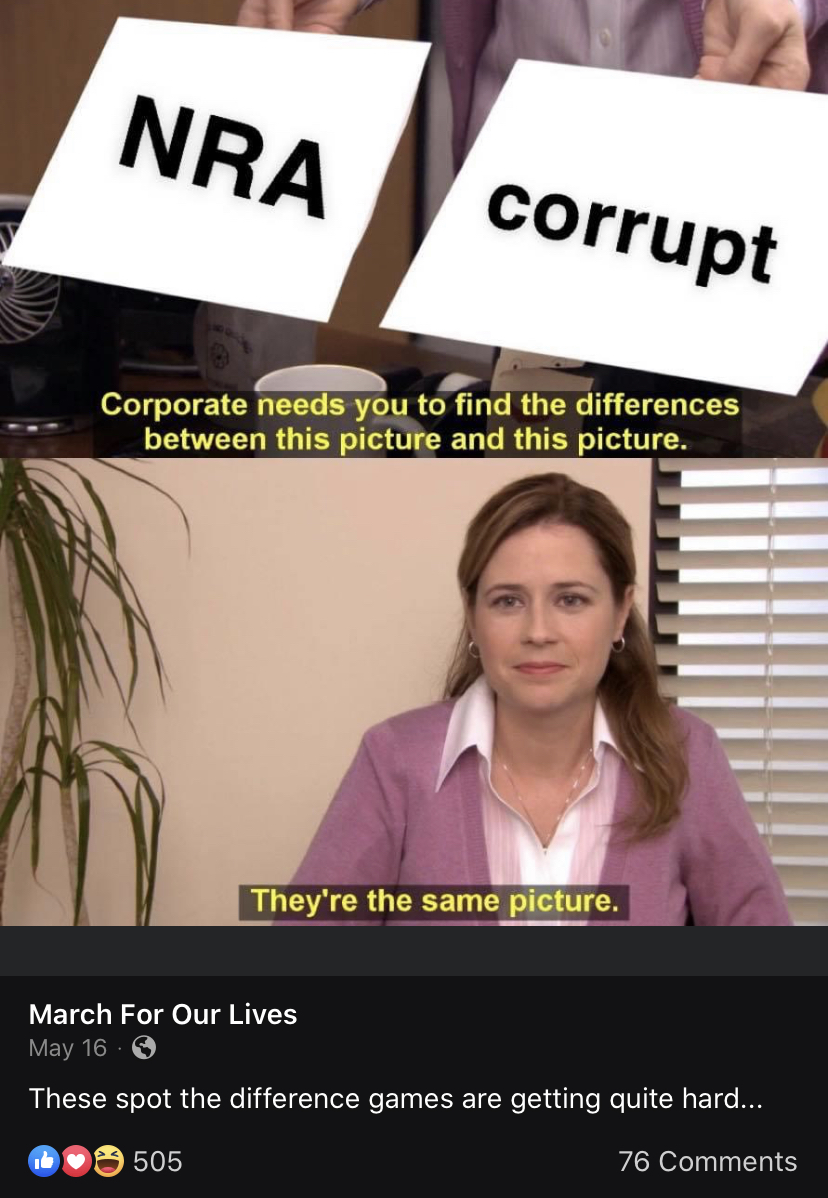 Gen Z loves humor. Cracking a joke every once in a while does not have to compromise the importance or seriousness of your subject matter—in fact, humor can help your content get more attention and action. That being said, one should use humor with discretion, also known as "reading the room" to know how your target audience feels about this approach. The benefit is that comedy can make a brand more approachable and engaging. While news about Covid-19 and other world issues consumes most platforms, right now is a perfect time for brands to try some comic relief.
Engage with Gen Z
Leverage in-app features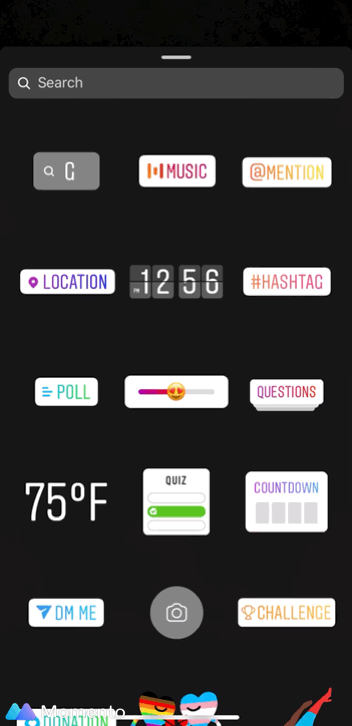 Social media has as much capacity — and in some cases more — as a website or email campaign to share information. Instagram has some of the best features available to engage audiences, such as hosting a live stream event to bring in live donations, using Instagram story question stickers to answer questions quickly, and using the hyperlink feature on stories to easily point followers to articles and registration pages. Based on the algorithm, the use of Instagram stories work to boost the exposure of content, so stories should be part of any Instagram strategy.
These app features allow audiences to more efficiently gather information and create a two-way conversation. Stories can be archived into story highlights and featured at the top of the Instagram account feed.
Be authentic
Instagram is a great way to do a bit of quick and free audience research on a topic. I took a poll on my own Instagram account, and 67% of those who voted said that when brands try to use slang and colloquialisms, they come off as "cringe" rather than relatable. Authenticity is a very important trait when communicating with Gen Z, but humor, slang, allyship, or solidarity should not be forced. In 2017, a Pepsi Superbowl ad was heavily criticized for what appeared to many as trying to create allyship through a surface-level depiction of Black Lives Matter protests.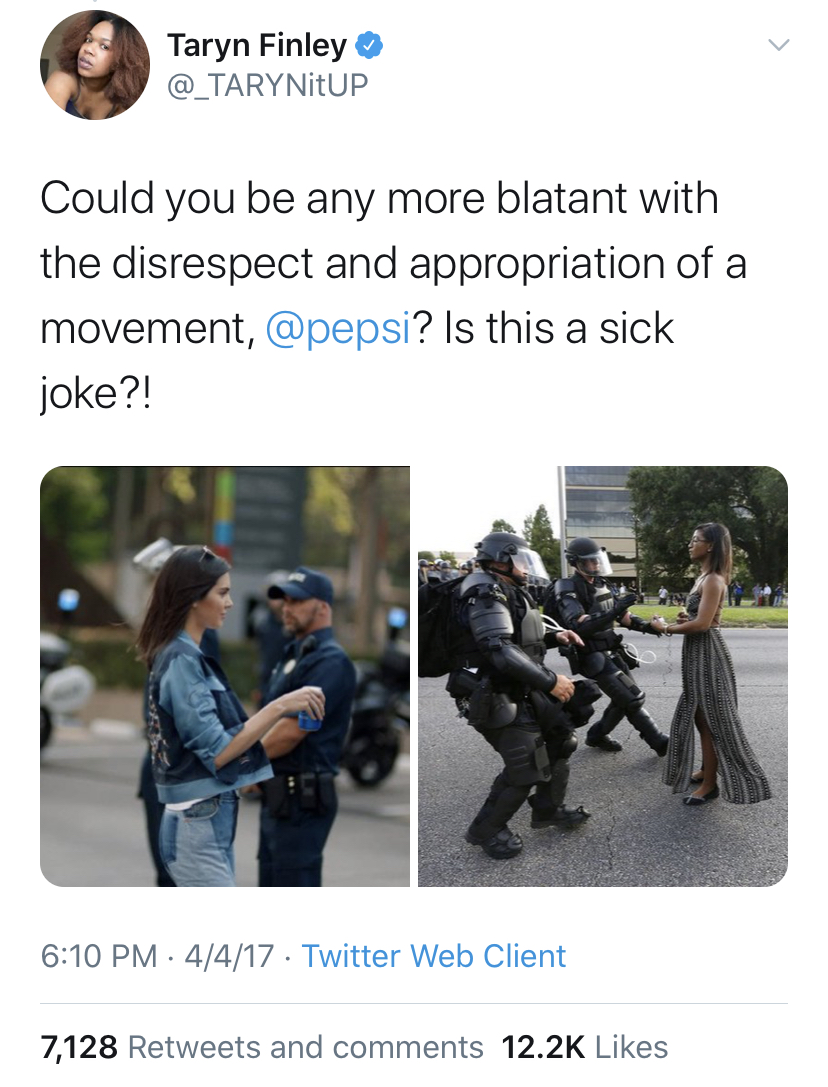 Another way to create authenticity is to reach out to young activists, rather than influencers who may not be affected by the issues you are advocating for. Gen Zers want to hear real stories, from real people.
Foster brand loyalty
Audiences will only stay if there is more to come. By committing to regular follower engagement, organizations can continue this two-way conversation that can be leveraged in many ways through fostering brand loyalty. As the next generation of donors, Gen Z can make a significant impact, as evidenced by my fundraiser last month. Here are a few ways to achieve and maintain this loyalty:
Consistent and meaningful interactions
Organizations must consistently interact with their audiences. Gen Z wants to feel like they are part of something bigger than themselves. By inviting them in, hearing their ideas and questions, and providing them with knowledge and resources, meaningful interactions and connections are made and remembered.
Bigger than your brand
While the mission of an organization is important, other conversations are occurring outside of their primary work or subject area. Gen Z is the most ethnically and racially diverse generation, and causes such as the Black Lives Matter movement, immigrant, and LGBTQ+ rights are all conversations that affect our lives.
The responsibility of organizations is to know about these issues and actively support these communities. This can be done by releasing thoughtful statements of solidarity, reposting correct and useful information, and acknowledging any intersections between their mission and another movement. For example, if an organization's mission is to fight climate change, they should also be acknowledging issues of environmental racism.
This is important because influencers have the power to vouch for a brand based on their thoughtfulness and urgency to speak on important issues. A friend of mine is a Makeup influencer with over 150k followers on Instagram. After the act of police violence that resulted in the death of George Floyd, she compiled a list of makeup brands that posted a statement of solidarity and donated to Black Lives Matter organizations. She updated the list regularly and urged her followers not to buy or support brands that did not speak up or take monetary action against the injustice. This is just one example of the power that influencers can hold within a social network.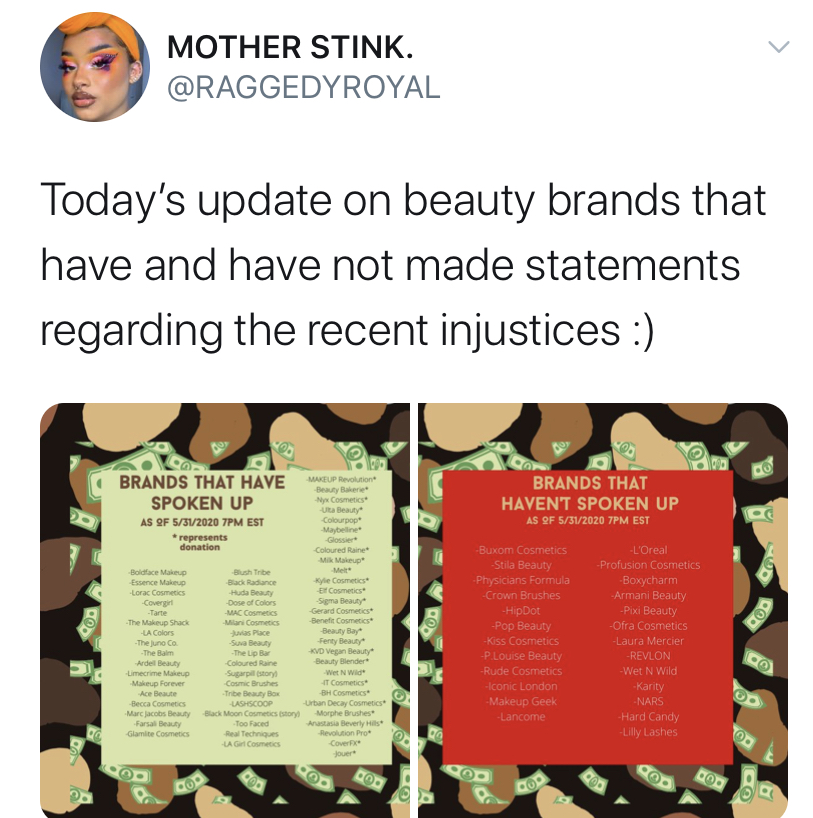 Engaging Gen Z brand ambassadors
Brand ambassadors are a great way to connect to Gen Zers directly. A brand ambassador is someone who promotes and endorses your organization and its mission. By having a cohort of youth that represent your organization, they not only expand your network but personalize your mission. They can add coherence to the meaning and purpose of your organization by affirming the importance of it themselves.
I am a brand ambassador for Instagram, and I have loved it! I have been given the opportunity to travel and network, provided feedback to app prototypes, and been included in exclusive product briefings. A mission-driven organization could provide opportunities for their ambassadors to do Instagram story takeovers, host events in their city, and sit in on meetings with donors.
Now you're ready!
Gen Z is a digital generation, using devices to spark difficult conversations, communicate with people around the world, and ultimately, catalyze change. As a member of Gen Z, I feel a responsibility to use these platforms to help others and educate myself, but I often don't know where to begin or who to donate to. I would love to see more circulation of content from non-profits on my feed, and these are just a few of the ways that mission-driven organizations can begin to engage with Gen Zers, and in return, amplify their impact.