Blog Insights

Q&A with Global Impact's Scott Jackson
Philanthropy in the Time of COVID-19
We have been speaking with our clients to learn about how the COVID-19 pandemic has affected the way they work and where they focus their time. With the permission of the interviewee, these interviews have been edited for clarity and brevity.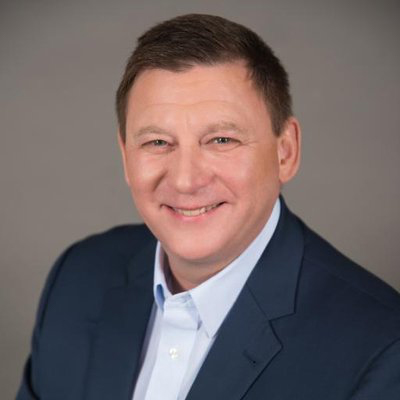 I sat down over Zoom in May, with friend Scott Jackson, President and CEO of Global Impact. Scott has more than 20 years of experience as a nonprofit and philanthropic leader, nearly nine years with Global Impact, and before that with World Vision, PATH, and others.
Global Impact is an advisor, intermediary, and implementing partner across the private, nonprofit, and public sectors. Through these partnerships, they have raised nearly $2 billion for causes such as disaster relief and global development. Scott also tells the inspiring story of his life journey in his recent biography, Take Me with You.
Philanthropy will need time to recover: The economic downturn from the COVID-19 pandemic will take philanthropy years to recover, and many nonprofit organizations will see significant declines in non-COVID funding. To respond, nonprofits need to think about their COVID-19 "lenses" of: taking care of their teams, adjusting their work to support immediate COVID-19 needs, and looking for ways to pivot their programs to make a long-term contribution to COVID-19 related issues. 
Storytelling is key: Nonprofits need to tell the story of their COVID-19 relevance very well and build strong relationships with donors. Their digital strategies are really critical at this time. 
Integrated approaches are a trend in corporate giving: Corporations are increasingly connecting their employee engagement programs, their philanthropy, and their CSR efforts – in highly integrated efforts. 
The SDGs may be delayed: Progress towards the 2030 Sustainable Development Goals (SDGs) will be hampered by a likely huge growth in global poverty, and donors' own health and economic crises. 
There are reasons to be optimistic: The sector is seeing some growth in philanthropy at this time, support for major fund replenishment, and seeing the potential of our younger generations. 
---
F1: How do you think the COVID-19 pandemic and economic downturn will affect the nonprofit sector?
Scott Jackson: I've worked in the nonprofit sector through the economic downturns following 9/11, the 2002 tech bubble, and the recession after 2008. I think this COVID-19 economic downturn will be most similar to 2008 because it's global – nobody or no country can avoid it. And what we saw after 2008 was that it took fully five to six years for philanthropy to rebound. So, I think we'll see a slow-down like that in fundraising, especially for non-COVID-19 related issues.
F1: What are you recommending nonprofits do to succeed in their fundraising at this time?
Scott Jackson: I'm urging them to think about how they can position themselves to be the most "COVID-relevant." I encourage them to do this using three COVID-19 "lenses." The first lens is to preserve the health and safety of your team (and hold onto your talent as best you can, especially your fundraising people.) The second lens is to look at what your organization can do now to help address current COVID-19 needs because I think we all can play some role. And the third lens is to think about how do you pivot your programs better to address long-term COVID-19 needs. Whether your work is in water and sanitation, reproductive health, food security, or others, there are key needs from COVID-19 you can help address. I also tell nonprofits to be sure they're not "tone-deaf." Don't promote COVID-19 connections that are not real.
I also tell them that they must have a very robust digital strategy. Nonprofits need to be using all the virtual tools they have to show that they are relevant and to build relationships with key donors, or they will miss out looking ahead into 2021. Part of this is because we're all going to be having fewer (or no) in-person events, galas, and donor gatherings so they need to connect with donors virtually. And we have seen donors and high net worth individuals being willing to meet new nonprofits and talk online, which they might not have done previously.
F1: Who are some organizations you think are doing this well?
Scott Jackson: An organization that I think is doing a great job applying the COVID-19 lenses to their work is Action Against Hunger. They provide emergency and food security services for children from birth to age five (in 47 countries.) COVID-19 did not immediately impact the children they serve but they knew it would eventually. Action Against Hunger reached out to current donors to confirm their support for their programs. Then they focused on their response and set up a COVID-19 fund to bolster their ongoing food security work. This has helped position them as relevant in this crisis and even allowed them to acquire new donors at this challenging time.
In donor engagement, I'm seeing nonprofits who are first responders like World Vision, Save the Children, International Medical Corps, being very active. Another example of this is UNICEF USA, whose new president, Michael Nyenhuis, met with more donors across their 11 regions in his first few months— all virtually—than if he had traveled to do in-person meetings.
I also see the Gates Foundation doing great work in providing resources for fundraising. They're really working to help organizations galvanize generosity in support of COVID-19 causes, including for the recent Giving Tuesday (May 5, 2020.)
F1: Do you see any interesting examples of nonprofits pivoting in response to COVID-9?
Scott Jackson: Some early examples I see are front-line responders, like the International Medical Corps, pivoting to provide emergency medical relief in a number of large U.S. cities, including New York. This is a pivot because they normally focus on work outside of the US.
Similarly, Project Hope has shifted from its usual international focus to help in the U.S. to acquire and import large volumes of personal protective equipment (PPE), and also to mobilize their global roster of medical volunteers to assist in hard-hit U.S. cities, including Chicago.
F1: How do you see COVID-19 affecting corporate philanthropy and corporate social responsibility (CSR) work?
Scott Jackson: I see Fortune 500 companies working to ensure they have a robust employee engagement strategy. This needs to include connecting their employee assistance programs, with their volunteering programs, and their long-term company commitments to philanthropy and the nonprofit sector.
I am also seeing companies treat their CSR commitment as not just a "set aside", or a siloed effort, but as an integrated part of how they think about their community, their people, and their own products. I think this is more of a stakeholder approach—thinking of how a company can make a long-term difference in the community and on the issues of importance to it, including as relates to COVID-19. I think we'll see more of the kinds of integrated efforts which we've seen before by companies like Unilever and Dove. We're already seeing mainstream media advertising by companies focused on their communities and health, instead of just their products.
In terms of funding, I think that because of this economic crisis, we will see tightening of budgets. But we might see steady investments in CSR, and maybe even some growth in non-financial activities, such as staff engagement and volunteering.
F1: How do you see the pandemic affecting progress towards the Sustainable Development Goals (SDGs?)
Scott Jackson: I see it as making it harder to make progress towards the SDG targets by the deadline of 2030. For some of the 17 SDGs, even hitting 50% of the target is now ever more difficult. A big driver on this could be that we see close to a billion people added to the number (currently 700 million) now below the poverty line of $2 a day.
On top of that, a key challenge will be that donors are still struggling with COVID-19 within their own borders. On the up side, we do see donor interest in new support in countries in Africa, and I've been encouraged by some of the replenishes of GAVI (June 4), and WFP. But I think donors' ability to respond is going to be impacted by the health and economic crisis in their own countries.
F1: How is COVID-19 affecting your work at Global Impact?
Scott Jackson: We're using the COVID lenses ourselves, first trying to keep our staff team whole, and maintain salaries and benefits. We're giving everybody a lot of flexibility because of homeschooling and other demands. And we're spending a lot of time connecting virtually, and learning more about what it looks like inside each others' homes!
Beyond that, we're repositioning our work to collect and channel contributions to COVID-19 response organizations. We're seeing more large $1 million+ gifts for this, but also seeing a slowing of non-COVID-19 contributions. This is forcing our nonprofit partners to have to shift to tell their donors about how their work is still relevant and critical at this time. We feel a sense of pressure for our clients, and our staff feels the pressure.
F1: What makes you optimistic or hopeful for?
Scott Jackson: COVID-19 is forcing all of us, regardless of politics, to see that we're all in this together. We're all very connected as global citizens, and need to be empathetic with each other. I'm very optimistic about our youngest generations, who are great global citizens. We need to help them see the positives, and not just the negatives, resulting from this crisis, and help support them in their journeys.
At Global Impact we're trying to do that in part with our summer interns this year. We're keeping our commitment to the ten interns we've lined up, and are now onboarding them virtually! Even if they are working remotely all summer, it is still important for them to have the experience at this point in their careers.
A Postscript from Scott Jackson
Since the time of our interview for this blog, we have seen new developments in the world and in philanthropy. For the world, we are now officially facing a recession, for the nonprofit community we have seen a drop of as much as 20% in funding and most significantly we must take into account the systemic racism and injustice we have all been confronted with. There are actions that all of us in philanthropy and the nonprofit community must take to do our part to eliminate these injustices inside our own organizations and across society as a whole. This week, the Gates Foundation, MacArthur Foundation, Ford Foundation, and others have all made significant commitments of new funding to support work being done for and with communities of color.
More ideas like this directly in your inbox
Sign up to the Forum One newsletter to receive more content like this as well as invitations to upcoming events and training for digital communicators.