Blog Insights

Q&A with Mercy Corps' Paul Bock
We've been speaking with partners and clients to learn about how they are adjusting their communications, programs, and digital services to the COVID-19 pandemic.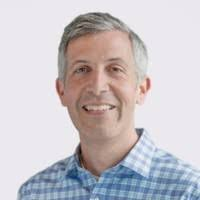 On May 7, we spoke with Paul Bock, Digital Program Manager at Mercy Corps about their digital platform and strategy under COVID-19.
Mercy Corps works in more than 40 countries to help communities make paths to prosperity in the face of disaster, poverty, and the impacts of climate change. "Mercy Corps works in communities to connect people to the resources and opportunities they need to build strong, stable livelihoods that can withstand future challenges."
Some key takeaways from Paul:
Uptick in Email Referrals: During the COVID-19 pandemic, Mercy Corps has seen an increase in their email open rates and the amount of traffic it's driving to their site. This has been while they've seen an overall reduction in site traffic and organic search such as Google.
Thinking outside the Box: Mercy Corps' digital teams have been thinking of how they can reach new audiences and stay relevant by interacting with user groups that they may not have considered previously. They tested out a new campaign on National Pet Day that was successful.
Virtual Events: Unable to hold events in their Action Center in downtown Portland, Mercy Corps has been holding virtual events, which has allowed them to reach a wider audience beyond Portland.
Scalability of Digital Assets: Mercy Corps has been able to make changes to its website with relative ease (based on what they see people clicking on via their analytics) because they built the Drupal website in a modular design system to facilitate future scenarios. This allows them to be nimble and quick in changing the site and posting content.
F1: How is COVID-19 affecting how Mercy Corps operates?
Paul Bock: It's definitely had an impact on which programs around the world are actually up and running, which offices are open, how we reach out to and to continue to engage with program participants. We've prioritized and ramped up some of our programs such as our Water, Sanitation, and Hygiene (WASH) Program because that work speaks directly to aspects of fending off COVID-19. We also started a COVID-19 Resilience Fund, which goes to protecting public health, meeting the urgent needs of families, and insulating against the economic shock of this pandemic. And we've been successful in reaching our goal for that fund.
Closer to home, our main office in Portland has been closed down, so we are unable to host live events there. For our technical team, the shift to working remotely has meant we have to be creative about how and when we collaborate since we are usually sitting in the same room and can speak to each other easily.
F1: What have you been doing differently in communications and what you've seen as a result?
Paul Bock: We've seen a shift in how people interact with our content, including an uptick in engagement with our email. I suspect people are clicking on links on our email because the crisis is in their backyard. We are very thoughtful about what goes into our emails by highlighting stories about people affected by COVID-19. We have been looking at the content we already have and repurposing it to be relevant for the current situation, which has been successful.
At the same time we've seen a reduction in organic search. For visits as a result of Google search, we've seen a 26% drop in users and 30% drop in pageviews. COVID-19 definitely highlights the need for us to be pushing content on all channels, not just relying on email and (organic) social growth. We are definitely trying to use social more, which was a pre-COVID initiative, but now has been accelerated because of the pandemic.
Also, we found success with a very new audience outreach effort, to pet owners for National Pet Day in April. We do not usually reach out to that audience, but felt we likely share similar belief systems. We wanted to bring a little levity to our communications so we created the #pawsforhumanity hashtag to get people to donate to pets raising money for humans. The outreach went well, and our main takeaway from this was that we have some crossover in over audiences and can think outside of the box to reach and engage people like we might not have before.
F1: Can you tell us more about your virtual events and how those are working?
Paul Bock: Previously, we had been using our HQ in downtown Portland to host events and fundraise through our Action Center. Since this is no longer possible, we have been reimagining how we can host events. We've partnered with the Oregon Museum of Science and Industry to host an event. We recently held an event with our photographer, Ezra Millstein, to talk about countries he has traveled to and to showcase his work. We used Zoom and had a great turnout—larger than we would have had for an in-person event in Portland. It has made us think about how we could continue to use virtual events to reach a bigger audience, not just locally in Portland, but around the country and internationally.
F1: How has your website helped your communications efforts be successful?
Paul Bock: We launched a new version of our website in February, which our team developed on Drupal 8. (Forum One worked with the Mercy Corps team on technical architecture and support for the rebuild.) It has been very useful to have several features that we can turn on and off as we learn more about how people are using our website.
For example, with the new CMS we're able to make quick changes to the site using various elements like alerts in the header or hero area. We've been looking at website analytics data to decide how to use part of our homepage and how the usage encourages user engagement. We are continuing to make progress on using our website to communicate, and our team has been able to move forward with building out new features.
Also, we built the site to support the quick set-up of microsites for new programs or country offices, and will soon be launching sites for the Mercy Corps country programs in Jordan and Nigeria, with additional subdomains and languages to follow in 2021.
F1: Are there things that you want to keep doing or ramp up after COVID-19?
Paul Bock: We will definitely be doing more virtual events and reaching new audiences through mature and emerging channels. Our office in the UK and here in Portland have been talking about how we can leverage the success of our efforts going forward.
More ideas like this directly in your inbox
Sign up to the Forum One newsletter to receive more content like this as well as invitations to upcoming events and training for digital communicators.