Blog Insights

Rebranding a State Agency Department to Improve Service Delivery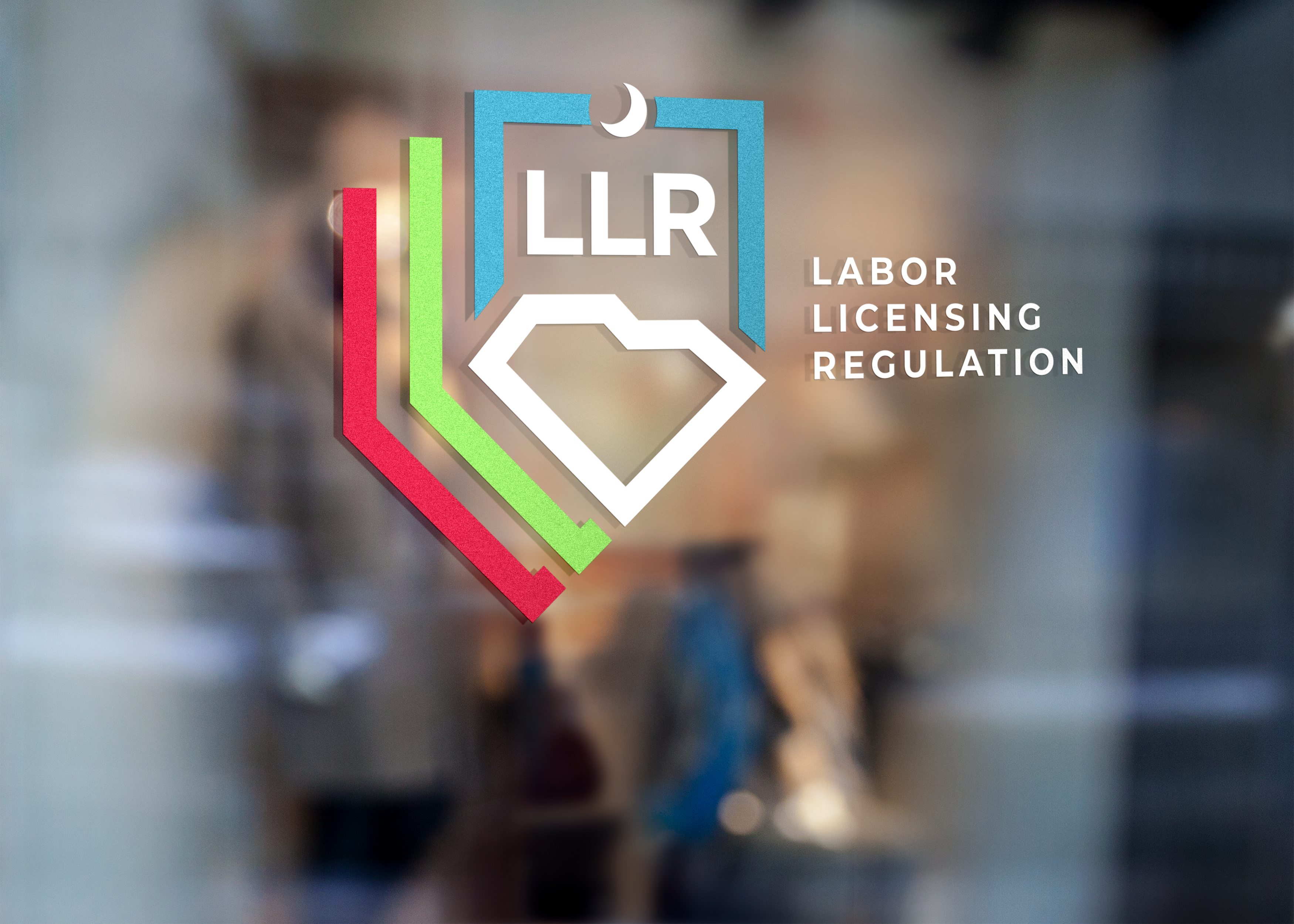 South Carolina Labor, Licensing & Regulation (SCLLR) touches everyone living in South Carolina. From licensing professionals, to inspecting buildings, to training firefighters and the public on fire safety, to working with employers to create safe and healthy worksites, SCLLR exists to make South Carolina a safe place to work and live. 
SCLLR engaged Forum One to conceptualize and design a new agency logo and brand identity system as part of our redesign of SCLLR's digital presence.
Whether you are at a state agency, a nonprofit, or a company, there are valuable things to learn from how we approached SCLLR's rebranding.
Crafting an iconic logo that captures South Carolina's heritage
What do you notice when you look at the new SCLLR logo? You may first notice the recognizable shape of the state. If you look more closely, you may notice a classic silhouette that every South Carolinian immediately recognizes—the palmetto tree. These anchoring elements in the logo are not by accident. In the process of exploring visual concepts with the SCLLR team, using these shapes achieved the strategic vision for the brand, by packaging a familiarity and distinctive feeling to a modern logo.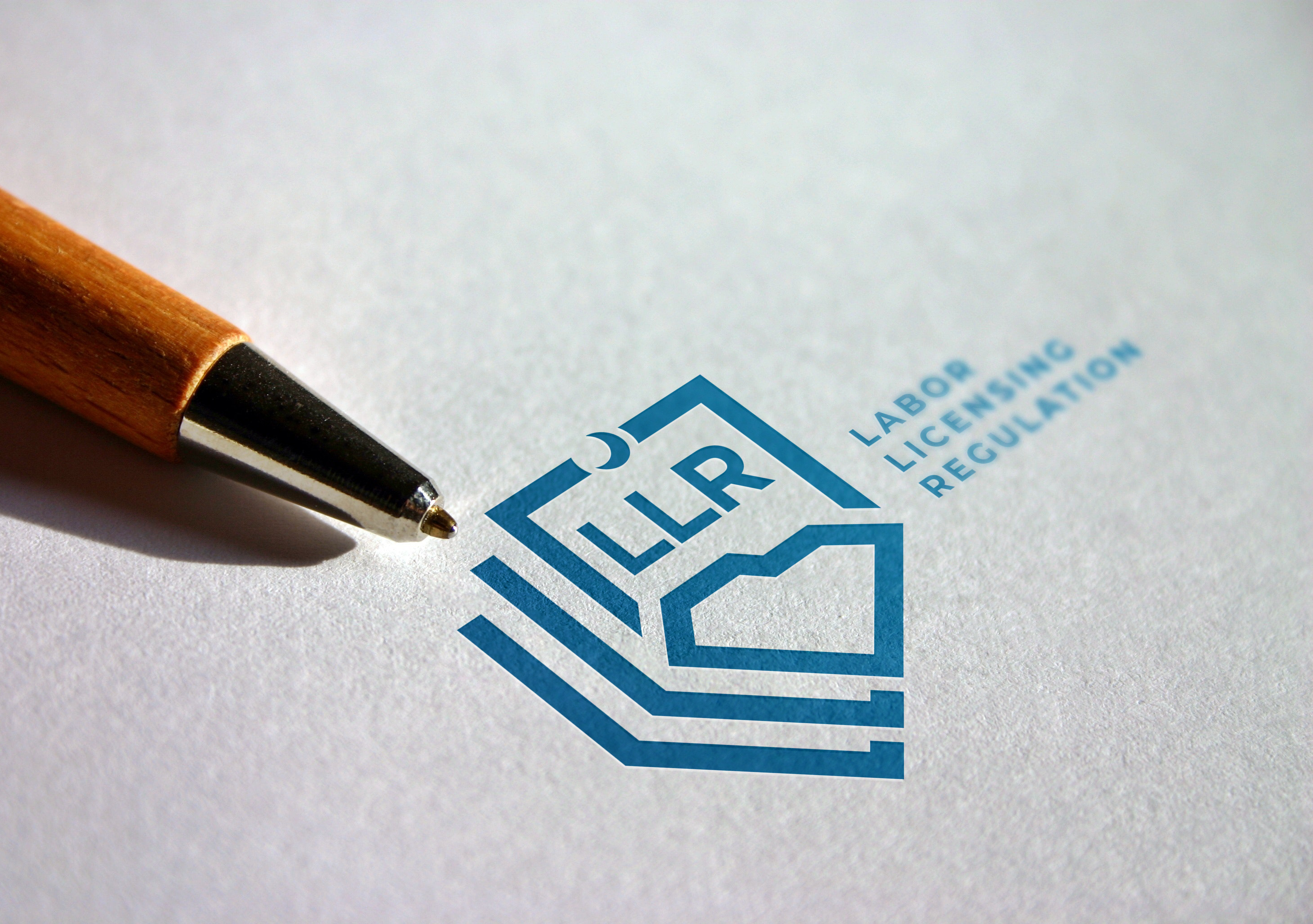 The road to a new website started with a rebrand
The SCLLR team understood that embarking on an update to the brand was an important step to get right before beginning the new website's visual design. Our teams worked together in a workshop format to brainstorm and identify priorities for both the brand update and the website requirements, which helped gain efficiency in the timeline. Because our branding team and web team were engaged in the project from the first workshop, the final brand visual experience is extremely consistent and purposeful across all digital channels.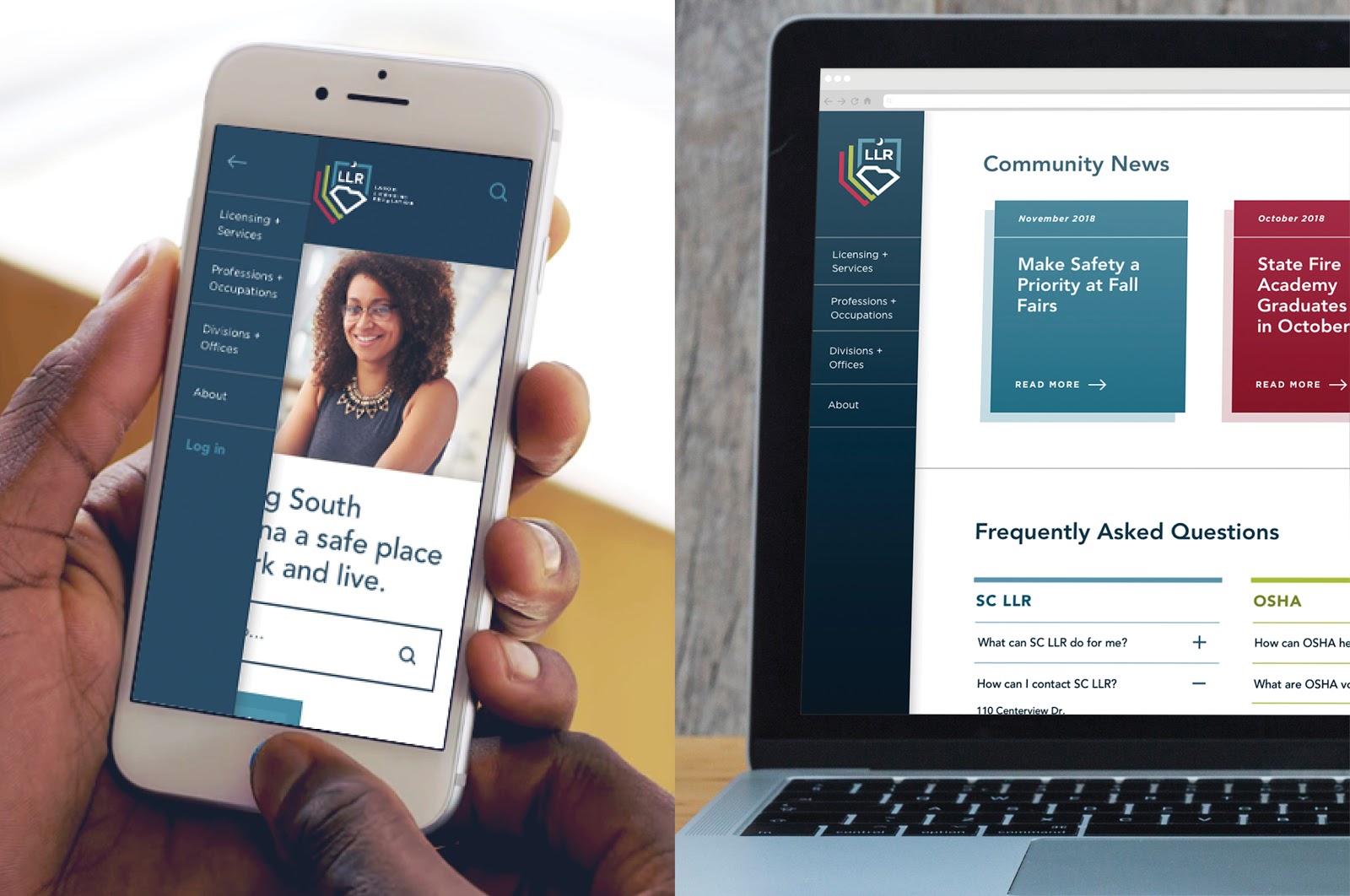 A robust brand system ensures consistency 
The scope of SCLRR's reach extends across the state through many initiatives, demanding the updated brand be supported by a planned and scalable brand system. Think of a brand system like a flexible plan that keeps you on track, though it allows room for creativity and scalability. You may be familiar with a brand standards guide or corporate identity manual. These documents simply represent the brand system in a digestible way. 
Having a brand standards guide does not mean you have a smart brand system. 
The effectiveness of a brand system is all in the planning. The first step in creating a smart brand system is establishing the key needs in which the brand must provide a plan. 
Some of the important aspects of SCLLR's brand system:
A plan for creating sub-brand logos

A plan for using the brand icon for emergency alerts

A color palette that works in print and digital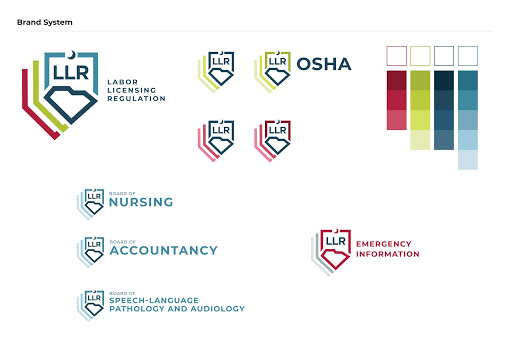 Your brand system will likely include similar aspects, such as a color palette, sub-brand treatments, and a black and white version of your logo, though you may also have special cases that are unique to your organization. 
Learning from SCLLR: Rebranding Best Practices 
Rebranding can be overwhelming if you do not follow the right process. There are a few innocent temptations we see clients fall into when kicking off a rebranding process, and it always threatens to derail success:
The temptation to cram too many visual concepts into a logo.

The temptation to treat the logo as the only part of the brand, thus trying to communicate too much with it.

The temptation to model visual styles your team likes, but does not resonate with your target audiences. 
SCLLR is a great example of engaging in a rebrand the right way. Their team was committed to developing an updated brand that would better position them effectively speak to their audiences, and they respected the process and were great collaborators throughout the process. This resulted in a highly-effective rebrand that reflects a strong partnership between our teams.
Download: The Nonprofit Brand Communications Guide
To feature the best insights we see in the nonprofit sector, Forum One created "The Nonprofit Brand Communications Guide: Five Ways to Make Your Brand Messaging More Effective". Fill in the below form to get your free copy today!