Blog Insights

SEO Cheat Sheet: Tips and Tools for Improving Your Standing in Search
In the SEO arms race, Google is doing its best to ensure the phrase "nice guys finish last" doesn't apply to websites.
Continuing the trend of rewarding sites that have relevant content, straightforward architecture, and strong authority, Google recently announced that they will further reward sites that are mobile-friendly. That's excellent news for users, and even better for the majority of Forum One clients who already have elegantly responsive sites.
Regardless of how well your site has been built, review this checklist of SEO best practices that every site should follow to ensure optimal performance.
Content and Keywords
Clear Topic for Each Page
Each page should have a clear purpose or theme to draw in visitors, incorporate multiple relevant keywords within the text body, and cross-link to relevant pages. 
Page Title
Page titles should each be unique, incorporate keywords, and include 50 to 70 characters. More on crafting optimized page titles and selecting optimal title lengths.
Page Metadata Description
Each page should contain a unique metadata description with no more than 156 characters and include selected key words.
Alt Image Descriptions 
Relevant keywords should be added into the descriptions of each image within the homepage and broker detail pages.
URL 
URLs should avoid using characters such as "&" and "?". They should contain no more than three file folders and be descriptive while incorporating keywords (spacing each with a "-"). More on URL construction.
H1 Tags 
Each page should contain an H1 tag that varies slightly from the page title tag.
Canonical URLs
For sites with dynamic URLs or that have pages with more than one URL pointing to a single page, ensure you direct all authority to a single version by installing the canonical tag. For example:

<link rel="canonical" href="http://blog.example.com/this-is-the-important-one" />
Have the Right Pages Indexed by Search Engines
Create a Mobile-Friendly Site
Regardless if your user base is primarily on their phones or at their desks when connecting with your site, Google announced in March it will weigh a site's mobile accessibility into its search rankings. Double check if Google considers your site mobile-friendly with this handy mobile checker.
Avoid PDFs
Be sure all content attracting visitors to your site is built in HTML pages rather than posted as PDFs. This will ensure that visitors associate the information with your site and the content contributes to your site's overall reputation.
Add NOFOLLOW Tag
Ensure dynamic search result pages within your site do not surface in Google's search results by adding a NOFOLLOW tag.  This will prevent them from diluting your site performance. For example:

<META NAME="ROBOTS"CONTENT="NOINDEX,NOARCHIVE,NOFOLLOW"/>
Create Permanent Redirects 
Create permanent 301 redirects for pages moved from one URL to another or pages that use a vanity URL. More on the value of permanent redirects in SEO.
Include all Relevant Pages within a Single Domain or Subdomain
If using a subdomain, avoid posting pages core to the subsite across multiple domains.
Interlinking
Regularly cross-link to related topical content within your site and ensure search engines crawl the entire site.
External Links
Within each page, link  to reputable sites with directly related content. Remember, not all links are created equal.  More on the value of external links.
Two Great, Free Tools
Check out how these two tools can help your site:
Feed the Bot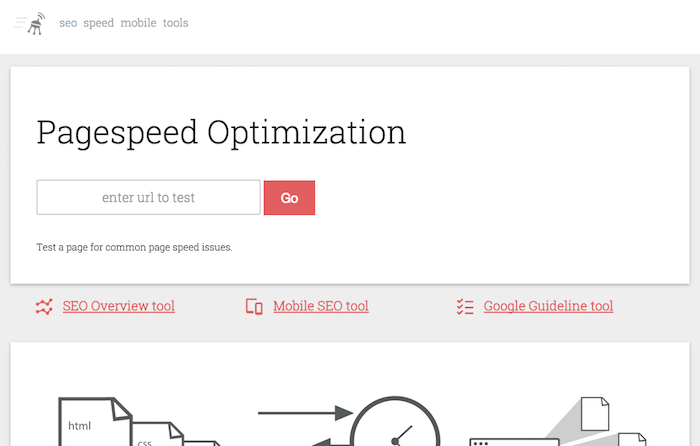 Enter in the URL of any page to evaluate how your site is currently performing. This tool is unique, even compared to paid tools, in evaluating each image and alt text within the page.
MOZ Title Tag Tool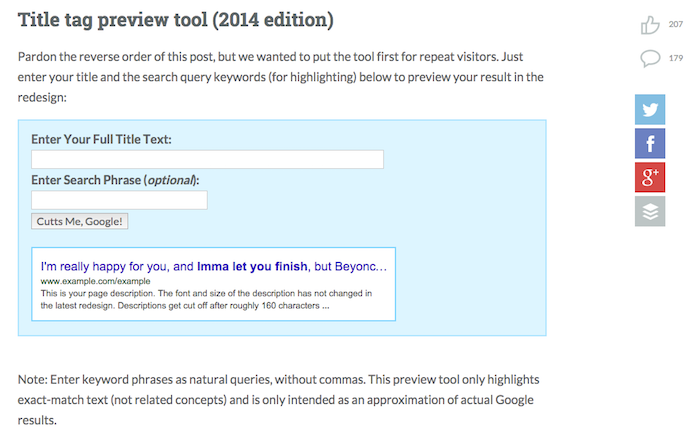 Looking for SEO support?
Our analytics team is here to help. Get in touch today and we'd be happy to provide you with a free consultation to see where you can improve your SEO tactics.