Blog Insights

Social Media – Part 3: Monitoring and Reporting Corruption
"Democracies do a better job at controlling corruption. They are certainly not immune, and corruption scandals become very visible in the presence of free media and other mechanisms of accountability. Authoritarian governments are arguably more dependent on corruption to retain power, but do a better job of sweeping it under the rug." – the Center for International Private Enterprise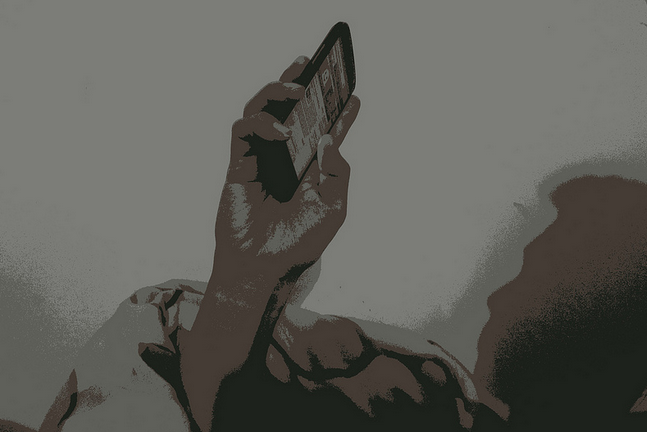 The below post is an excerpt from a soon-to-be published book on innovation in the global environment, with a focus on emerging markets. 
Corruption is not just a legal issue; it is an issue of society and culture. Corrupt practices typically arise when citizens are unaware of their rights and feel powerless to fight a government's abuse of power. The media plays a vital role in exposing corruption, as politicians are forced to pay attention when a topic receives widespread coverage. The media can also mobilize anti-corruption legislation and cultural changes by a) reaching a broader audience, b) motivating political leaders to act, and c) facilitating a cultural change that will improve the sustainability of change (Arnold, Anne-Katrin and Lal, Sumir, 2012).
Traditional Print Media as the "Fourth Estate"
Traditional print media has served as a valuable tool for reporting corruption for over two hundred years. Widely known as the "fourth estate," it provides an important check on governments, allowing ordinary citizens to highlight the unlawful activities of those in power. Its role in preventing corruption has traditionally involved fact-checking the work of public officials, raising concerns with heads of state, and tracking specific stories or topics to uncover egregious acts and misdeeds.
The Rise of the "Fifth Estate"
The rise of social media as a platform for news dissemination has created a newly-minted "fifth estate," whereby people can source their own information, and create and consume content that is largely independent of any single, traditional news entity. Social media allows the general public to directly express their opinions in a decentralized way that can either be augmented by the fourth estate, or act independently of it altogether (Newman, Dutton and Blank, 2012). Typically, the two reinforce each other, with television broadcasting stories across the web, and social media disseminating traditional news stories to a broader online audience. In countries where the government controls traditional media, however, it is often only through digital channels that this information can be seen. As of 2014, the U.S. Department of Justice website lists 17 international websites that are dedicated to fighting corruption across nine countries. Former Secretary of State Hillary Clinton commended social media as a strong tool for people – particularly young people – to highlight situations where governments are not being accountable to the people they were put in a position to serve.
Social Media and the Tunisian Revolution: "A Rock in One Hand, a Cell Phone in the Other"
In December 2010, a 26-year-old Tunisian street vendor named Tarek al-Tayeb Mohamad Bouazizi set himself on fire outside the governor's office in the central city of Sidi Bouzid, Tunisia. He suffered severe burns over 90% of his body and died three weeks later. Bouazizi's self-immolation was brought on by years of harassment by police in Sidi Bouzid, a town rife with government and police corruption. Bouazizi's act became a catalyst for the 2011 Tunisian Revolution and broader Arab Spring, and the impact of this event was so strong that President Zine El Abidine Ben Ali stepped down after 23 years in power, just days after Bouzizi's death.   A key reason why this particular tragedy garnered such a global response was that locals took every effort to share what was happening with the world. With a median age of just 24 years, 85% of Tunisians had cell phones, and nearly 20% were on Facebook. Demonstrators protested with, "a rock in one hand, a cell phone in the other," according to Rochdi Horchani, a relative of Mohamed Bouazizi. "We could protest for two years here, but without videos no one would take any notice of us" (Ryan, 2011).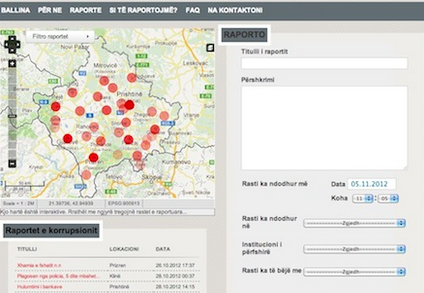 Kosovo's "Kallxo" Role in Fighting Corruption
An online tool dedicated to fighting corruption in Kosovo called kallxo.com was developed by the United Nations Development Programme (UNDP) in partnership with Internews Kosova and the Balkan Investigative Reporting Network (BIRN). The site allows citizens to report real-time corruption on social media, SMS and the web. Its goal is to bring attention to corruption taking place throughout the country, by using data visualization to plot each reported case on a map. In one case study, the United Nations Kosovo Team (UNKT) reported that 320 students were attending classes in temporary shelters without any formal school building present. Kallxo.com fielded reports from concerned parents and citizens, and after in-depth research and interviews, this particular case was sent to the Ministry of Education, which promised to build a formal school by the end of 2014. Within one year of deploying the platform, Kosovo citizens had reported nearly 900 cases of corruption throughout the country, which according to the UNDP, ranged from corruption in government, educational institutions, fraud at the local level, and misconduct of public officials. Its impact has been so great that nearly 30 municipalities in Kosovo have placed a Kallxo widget on their own websites to enable citizens to interact with them more quickly and directly.
Where Do We Go From Here?
"Whether people accept corruption, go along with it, or stand up against it depends on whether we are aware that corruption is wrong, and whether we believe that other people think corruption is wrong, too." – Anne-Katrin Arnold and Sumir Lal on "Using Media to Fight Corruption." The international community – and more specifically, those dedicated to fighting corruption – must understand the power that social media has to fight large-scale and every-day corruption. With its massive reach and ability to bring transparency to critical issues, social media is the perfect tool for changing people's perceptions of what is expected and acceptable behavior by their government. Furthermore, its natural ability to work in concert with traditional media means an even greater chance for politicians to make sweeping changes, especially when they know the world is watching.  
Feature Photo Credit: 月明 端木