Blog Insights

The Value of a Forum One Summer Internship
Today is the last day of our Forum One summer internship! In early June, Forum One welcomed six talented interns to our team from across the country. This year, we were happy to continue our partnership with the Posse Foundation to recruit from a diverse group of talented students.Over the past two months, they seamlessly blended into the Forum One team and gained valuable hands-on experience along the way. The summer internship is an opportunity for students to get a glimpse into the world of digital technology, learn from our experts, and apply their experience to a variety of exciting projects.
Building a Network
At the core of the summer internship experience is building connections. We see the value of interns as a great way to build our recruiting pipeline, but also as a way to open up opportunities to those that might not have a network. Throughout their internship, interns have the opportunity to meet with individuals across the company to expand their network and become a part of a strong cohort. Our staff enjoys the opportunity to work with our interns and learn from their experience as well. They not only bring an extra set of hands and skill sets to our staff, but they also bring fresh perspectives and ideas. An added benefit is that staff members who may not have had the opportunity to manage others get a chance to mentor our interns.
Gaining Experience
We believe it is our responsibility as an organization to provide students the opportunity to gain experience in the world of business and introduce them to a new field. Each year, we strive to provide our interns with the chance to strengthen their skills in our varied service areas. We encourage curiosity and urge our interns to learn about other services and teams within our organization and to engage with clients in external meetings for a broader learning experience. Below our interns share some of the work they completed and insights they've gained throughout the summer.
Meet our 2022 summer interns!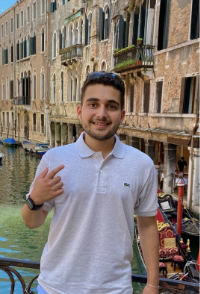 Peter Awabdeb – Client Services
Peter attends the College of William & Mary, majoring in Economics and International Relations. Peter is a Posse Foundation Leadership Scholarship recipient.
"I really enjoyed learning more about the intricacies of project management and the different sectors of client services. Working in project delivery, account management and support provided me with numerous valuable organizational and teamwork skills."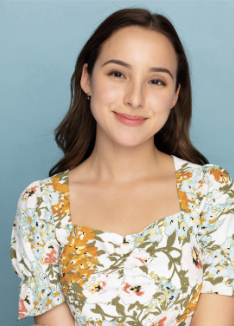 Ana Astiazaran – Client Services
Ana attends San Diego State University majoring in Business Administration: Management and minoring in Television, Film, and New Media. She loves to do jigsaw puzzles and watch TV shows (especially K-dramas).
"The thing that I enjoyed the most during this internship was able to meet amazing, intelligent, and nice people. Everyone I met at at Forum One made me feel comfortable and welcomed. I realized the importance of having a team of people who respect each other and care for each other."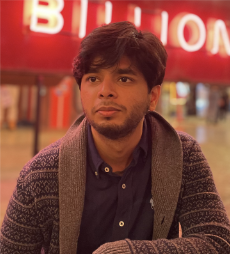 Aniket attends the University of Colorado, majoring in MS Creative Technology & Design. He enjoys film photography and collecting vintage cameras. His favorite one is Olympus OM-2 from 1975.
"Aniket was an invaluable addition to the design team this summer. He contributed to so many projects, both internal and client, for example creating some really great visual concepts for the Vilcek Foundation and Indy Parks. He also taught our team about incredibly useful plugins and widgets on Figma and helped to revamp our process for creating designs in Figma. He will be missed!" – Julia Bradshaw, User Experience Design Lead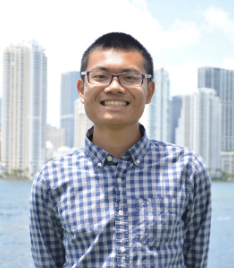 Jason attends Davidson College majoring in Computer Science. He loves art and would love to be an artist/painter if he could.
"I really enjoying interacting with the people I met and learning more about them and what they do at Forum One. It gave me insight into how I can also go about navigating my career as I near the end of my college experience."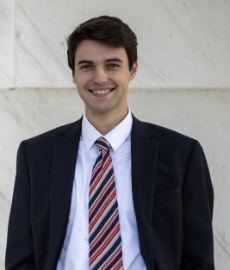 Daniel has recently graduated from George Washington University with a Bachelor of Business Administration degree. He is slightly obsessed with the show Survivor and has watched all 42 seasons.
"Daniel rounded out our strategy team this summer in so many ways. We had a client project focused on Gen Z marketing and he brought his vast educational and personal experience to the research. Because of his contributions, we were able to confidently deliver authentic, validated and timely recommendations." – Beth Watson, Strategy Lead
Mahaan attends Vanderbilt University majoring in Human and Organizational Development. He is a foodie who enjoys cooking and is an avid weightlifter.
"I enjoyed the community that Forum One has the most, because it feels like a family in a very non-cliche, genuine sense. Everyone here loves to talk about their interests outside of work and connect with you outside of what is required for the job."
We are so grateful to our 2022 interns and look forward to staying connected and watching the impact they have in their future careers.