Blog Insights

We're Moving!
Forum One is moving our main office to Crystal City!
Forum One has been steadily growing, and we're moving to a new larger office that will support our work, culture, and expansion for years to come. We'll miss the Del Ray neighborhood, where we've been for 22 years, but are excited about our new office in Crystal City.
We've grown over the past few years from our headquarters office at 2200 Mt Vernon Avenue in the Del Ray neighborhood of Alexandria, serving an expanding array of mission-driven clients in DC, Seattle, New York, Los Angeles, San Francisco, Portland, Chicago, and widely across the country. We are 120 strong, with 65 staff in our Del Ray and DC office and 55 staff in Seattle and remote across the country. While our Del Ray office has been a great home for us, we need more office space to bring together our DC and Alexandria teams, and to better support our clients.
At our new headquarters in Crystal City, we'll combine our DC and Alexandria teams in a modern space that will enable creativity and collaboration. It'll also give us plenty of room for out-of-town visiting staff and meetings with multiple clients. We'll use the space to convene the mission-driven and digital communities in the DC area, encouraging the exchange of ideas that fuel the impact that our clients and partners work so hard for every day.
We're not going far—just 2.5 miles north—but it's going to be a bittersweet farewell. Forum One has called the Del Ray neighborhood home since 1998. Right around the time The Evening Star and St. Elmo's opened, we rented one office, and then another and another. We eventually purchased the three side-by-side townhouse offices from Rodger Digilio, the developer of the Potomac Town Square offices, and it's been our cozy home base since.
We'll miss the warmth of the neighborhood, the turtle sundaes at Dairy Godmother, lunch at Cheesetique, biscuits at the Stomping Ground, and the beer selection at Market to Market, among other treats. If you know anyone who is in the market for some great office space in one of the most charming neighborhoods in America, send them our way! And you may still see our team at Dairy Godmother on warm evenings!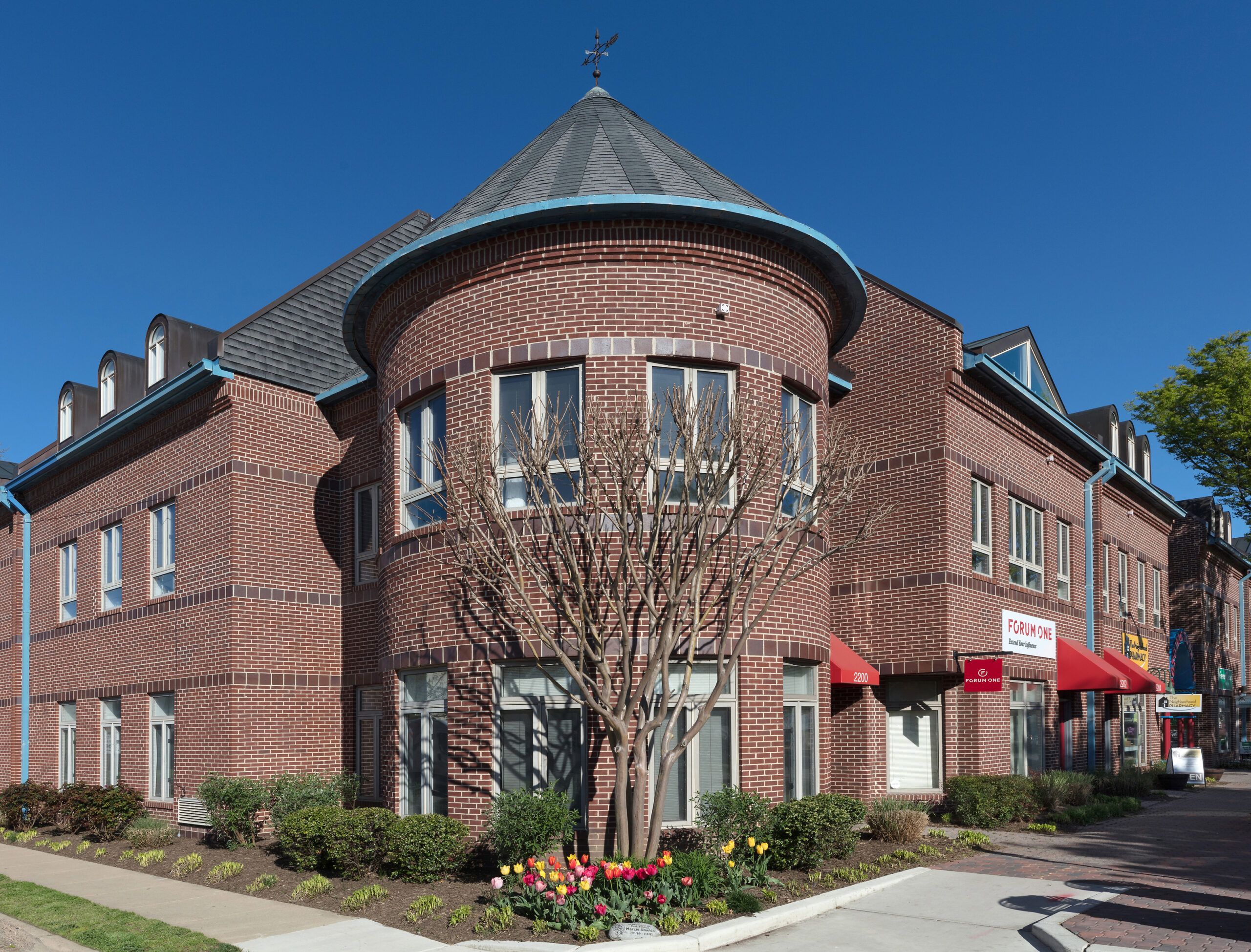 Stay in-the-know!
Sign up to the Forum One newsletter to receive more content like this as well as invitations to upcoming events and training for digital communicators.