Smithsonian National Museum of Natural History

Bringing a Sense of Wonder to Museum Goers Online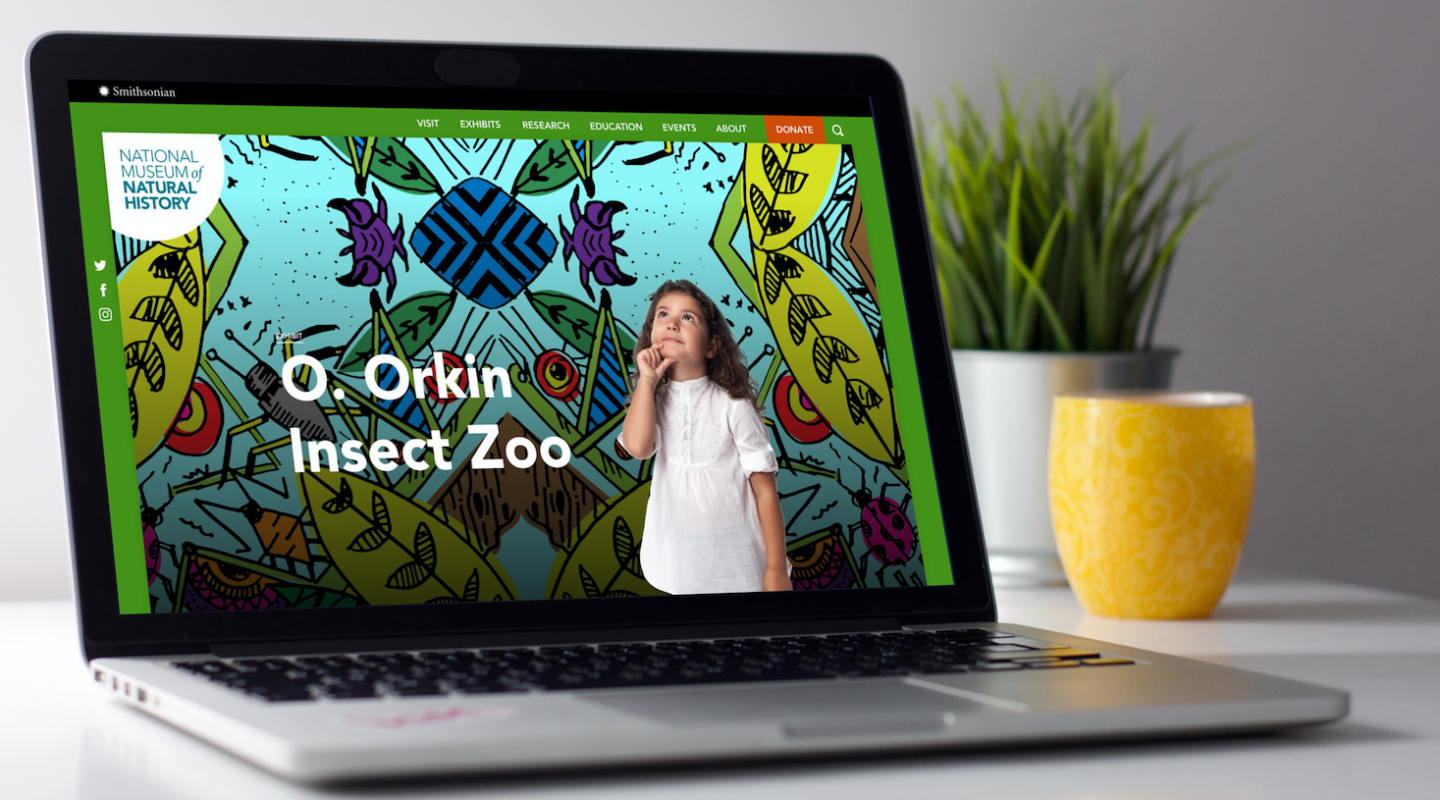 Forum One worked with the NMNH to bring this sense of wonder to the Museum's online presence, completely redesigning and developing its website in the latest Drupal 8 technology. Together, we designed a beautiful, active, and audience-driven experience to showcase all that the Museum offers, going beyond its collections and exhibits to showcase the active research its experts are doing every day to inspire new ways of understanding and engaging with the natural world.
See Impact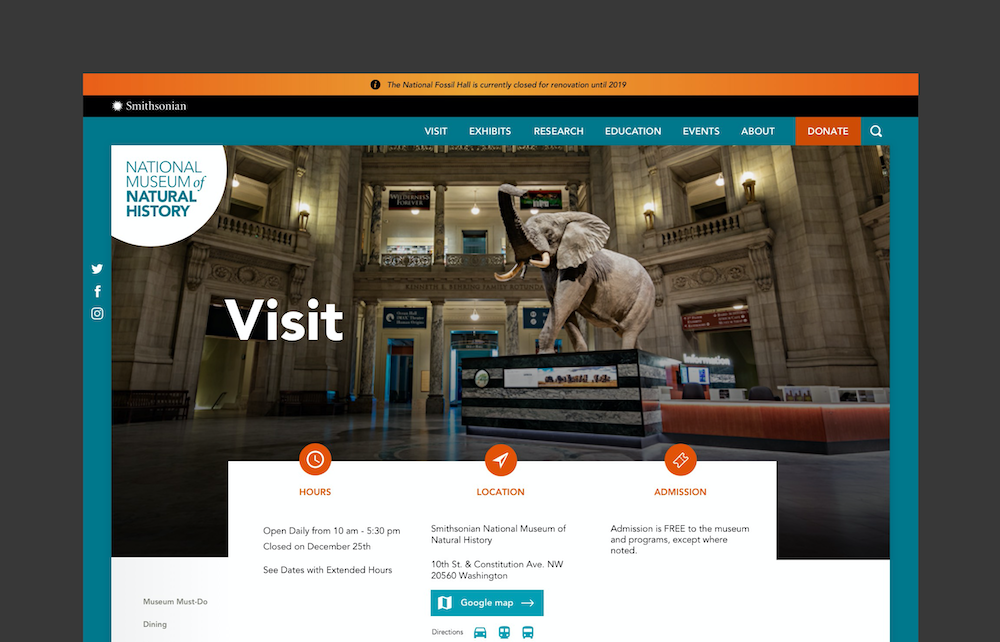 The Smithsonian National Museum of Natural History (NMNH) has a mission to promote understanding of the natural world and our place in it. It is also an iconic destination for millions of visitors each year, delivering memorable, awe-inspiring, and unmatched experiences – from looking up at a giant elephant (and soon the Nation's T-rex), to seeing how the light catches the Hope Diamond, to walking among butterflies.
Clear Strategy to Engage Multiple Audiences
Our team's first challenge was meeting the needs of the Museum's wide range of audiences, from tourists planning their visits to researchers and students looking to search and explore the Museum's massive collections and connect with resources and experts across numerous topic areas. We worked with the NMNH team to shape a content strategy and site navigation to clearly serve each type of audience, crafting user journeys and establishing page goals centered on the actions we wanted various types of users to take.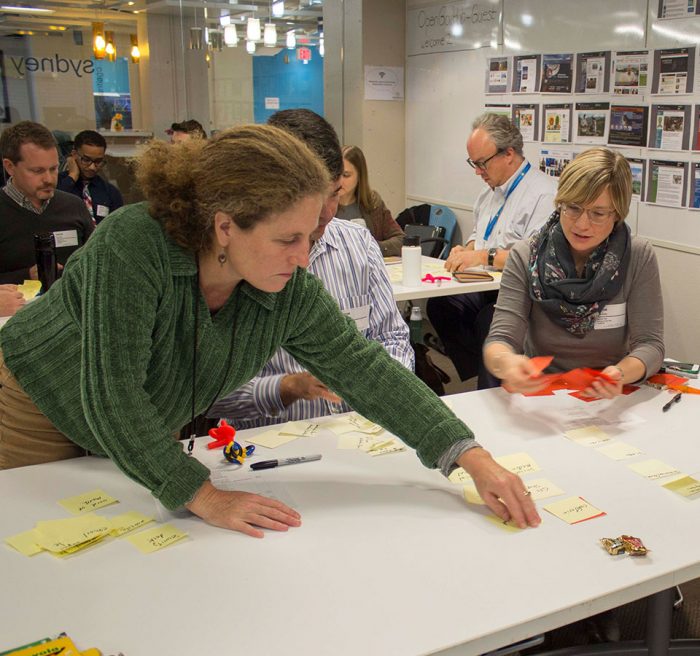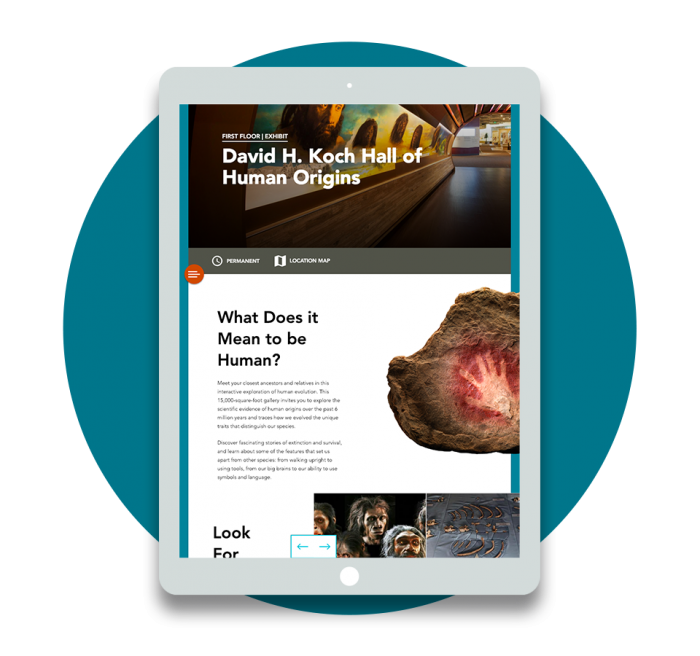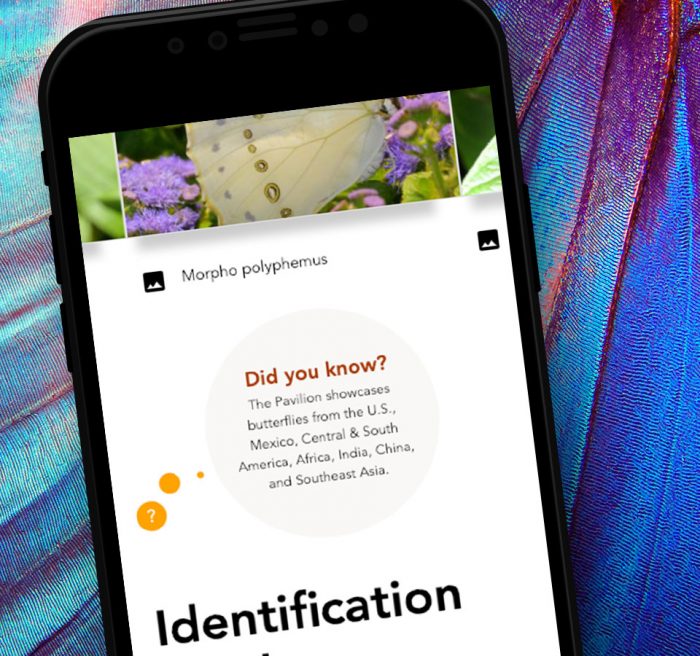 We worked to strike a balance so that all users can find what they need and feel like the site is designed for them. Practical visitor information on hours, featured exhibits, and the day's events is front and center on the home page, while the Research & Collections portal provides multiple pathways to search and explore the research and the backgrounds of experts who work behind the scenes. Throughout the site, the design and content strategy highlights the Museum's ongoing research work to put collections in context, inspire curiosity and learning, and enrich the experience for visitors.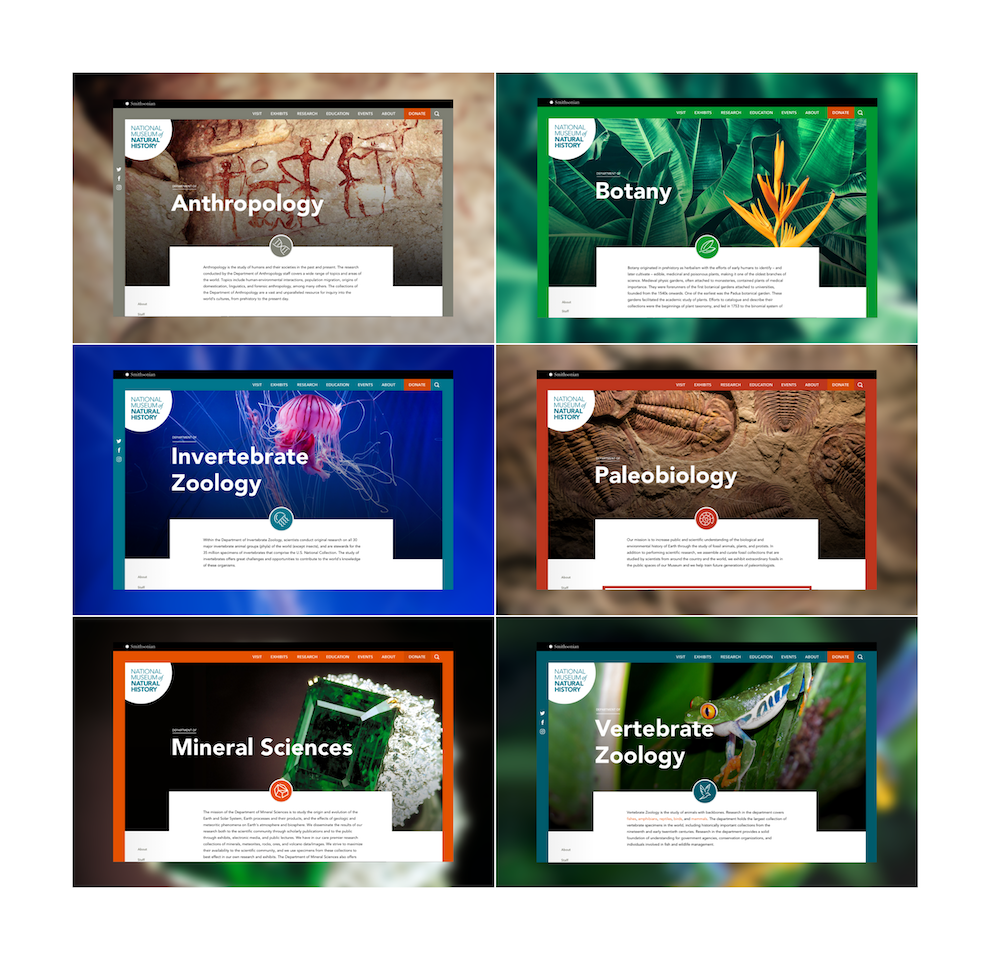 Bold, Active, and Immersive Visual Design
Our team created a flexible system of design components and page elements in the Drupal 8 CMS to meet the Museum's wide variety of content needs. These design elements bring cohesion to the independently managed department sites while giving teams the flexibility to accommodate their unique content and feature priorities.
The design also showcases the NMNH's stunning collection of photography, which our team brought to life with engaging animations and interactions and artful use of white space. In addition, our team provided creative direction to a photographer from the Smithsonian team to capture original photos of real visitors engaging with the Museum that aligned with our design vision and conveyed the space's energy and sense of wonder.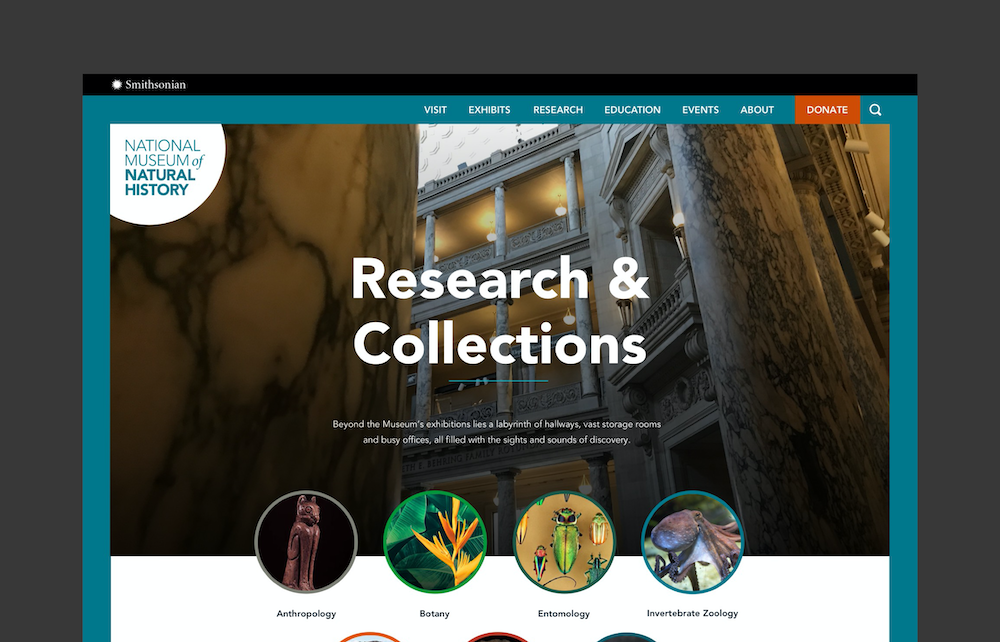 Powerful, Scalable Drupal 8 Technology
We developed the site in Drupal 8 to be fully accessible and responsive, delivering a seamless, engaging, and beautiful mobile experience.
Continued Support Across Smithsonian Museums
Forum One continues to work with a number of the Smithsonian Institution museums, as well as other cultural institutions across the country.