American Jazz Museum

Bringing the World to the Home of Jazz
Located in the Historic 18th & Vine Jazz District in Kansas City, MO, the American Jazz Museum showcases the sights and sounds of jazz through interactive exhibits and films, and features live music in their venues, The Blue Room, and Gem Theater. We partnered with the Museum to launch their new brand to the world.
See Impact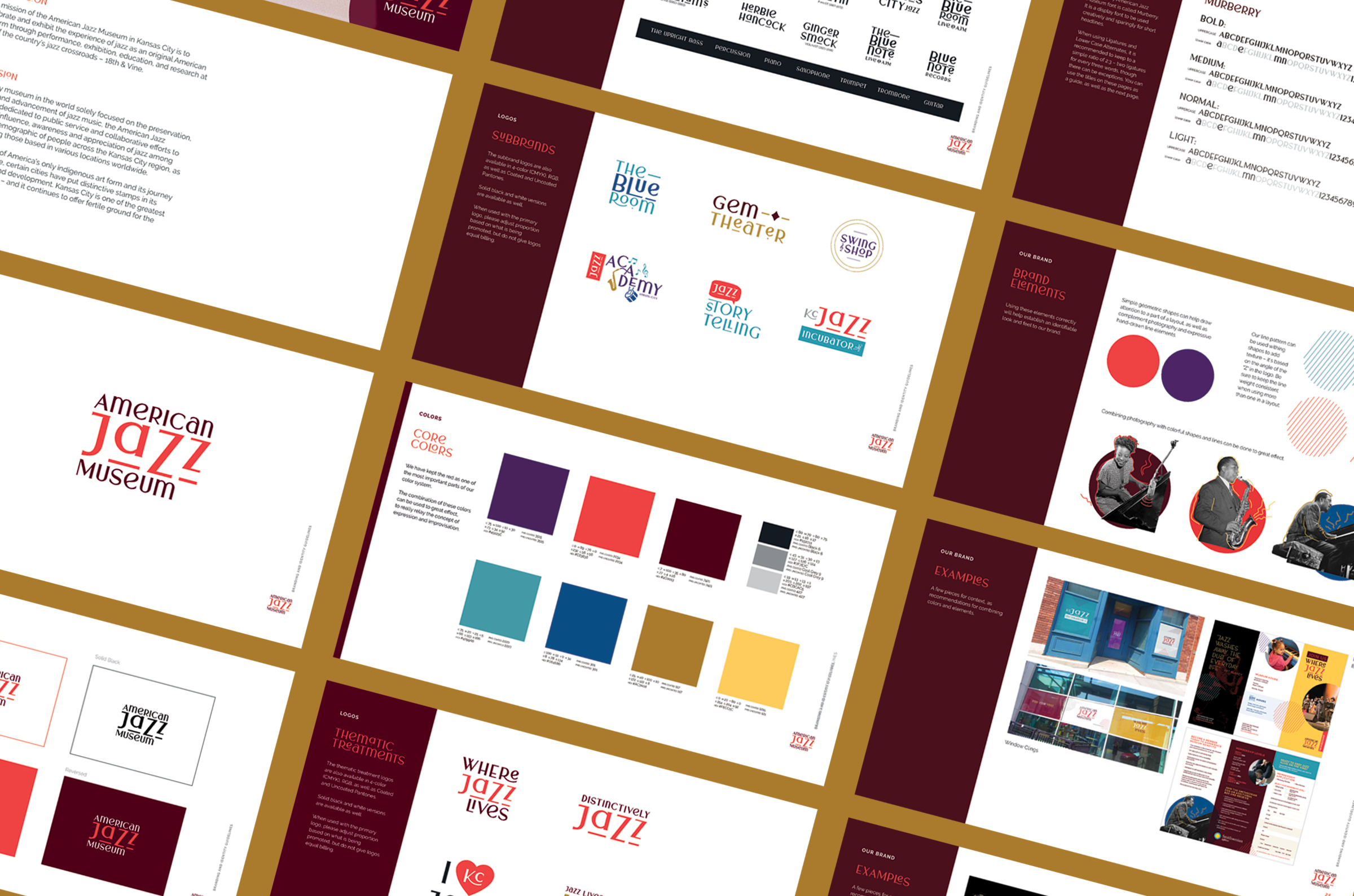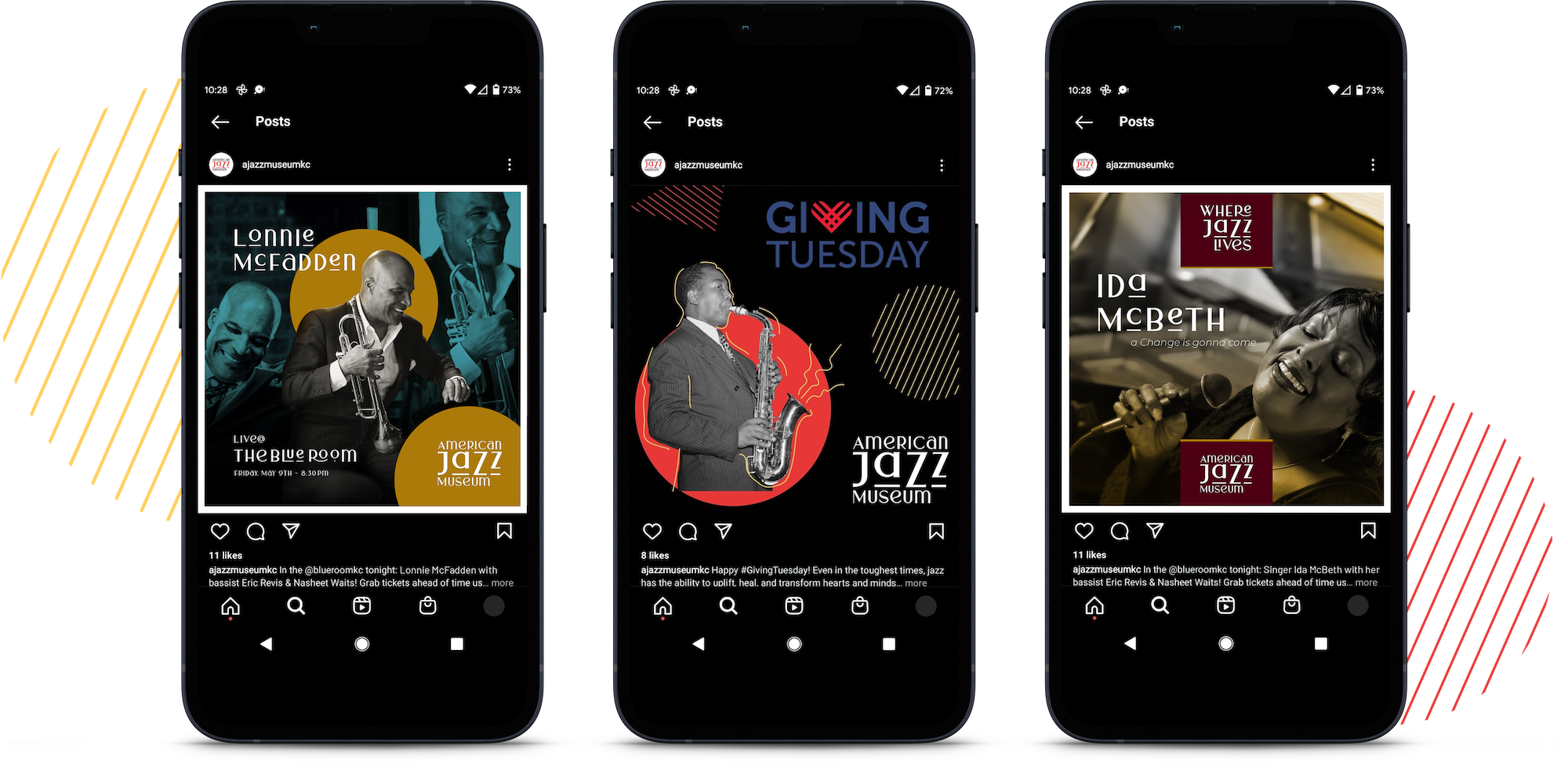 Understanding the Landscape of Jazz
We gathered input from a wide variety of audiences around the United States to determine their awareness of the museum, attitudes toward jazz, and overall concepts associated with the genre. People from all the 18th and Vine community and the country responded to our survey. We learned that people connect with jazz music because it gives them a feeling of excitement and vibrancy and brings to mind the specific history of the 18th and Vine neighborhood. This is the foundation of the brand and we wanted to imbue that into all of the elements of the new visual system.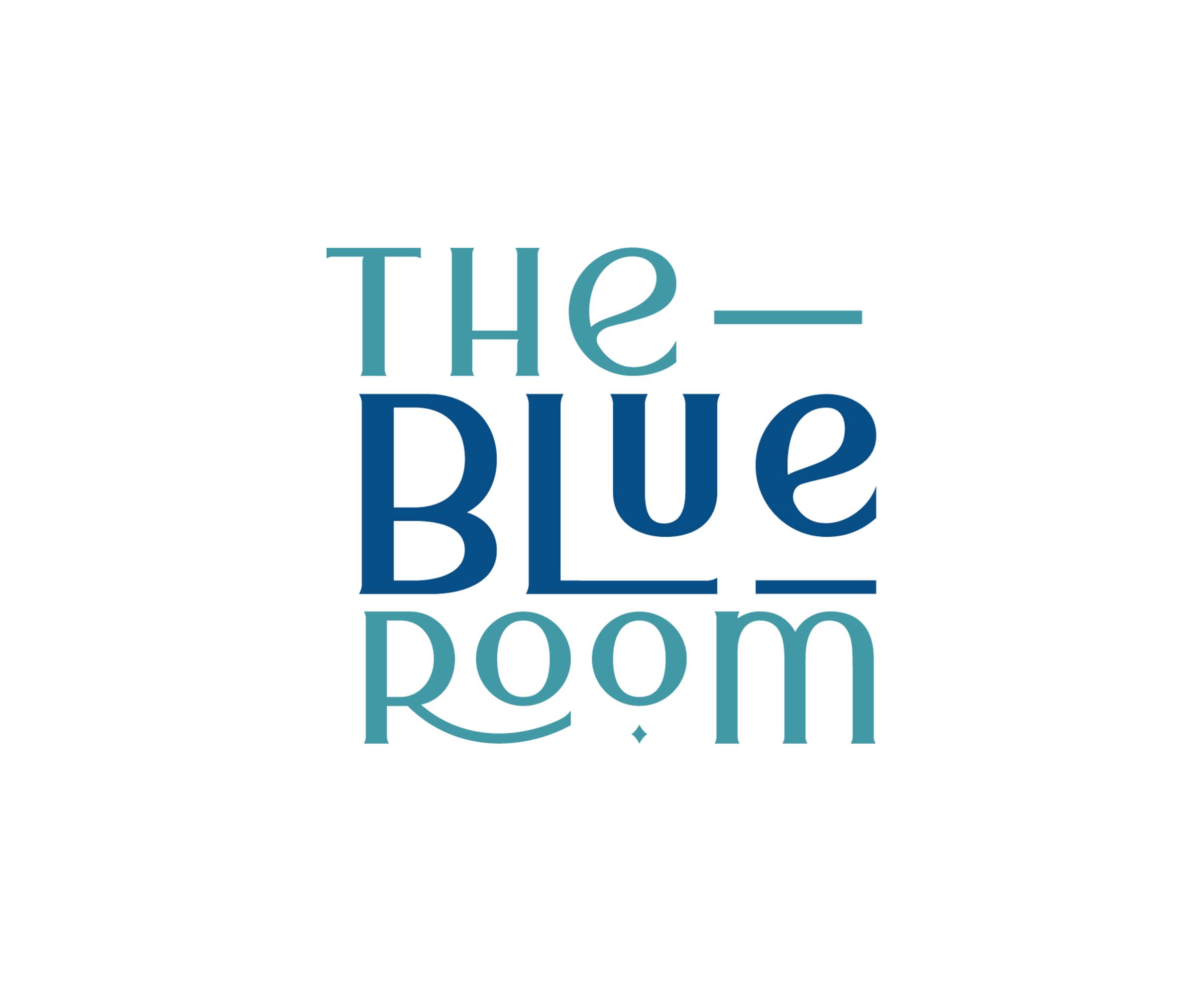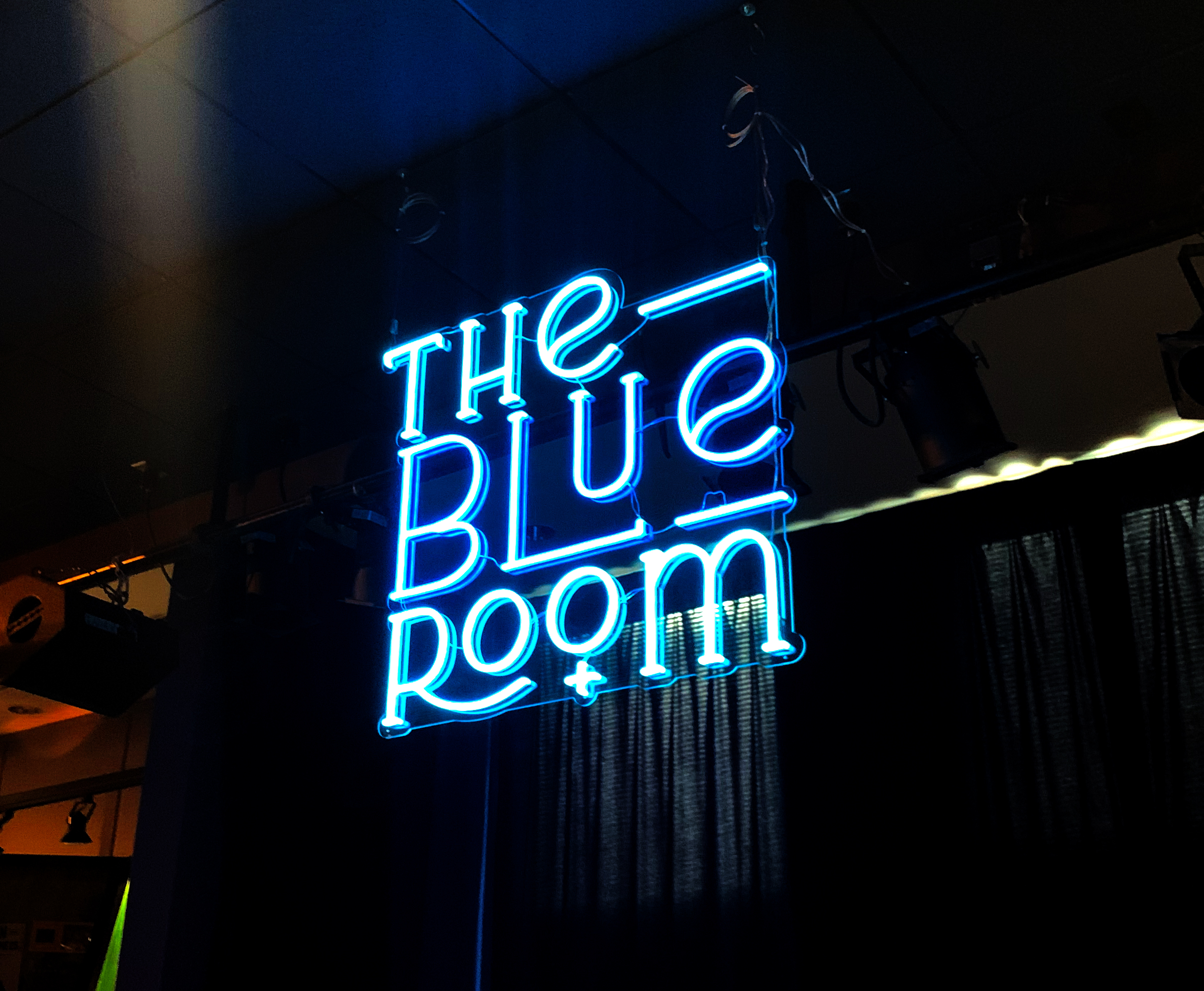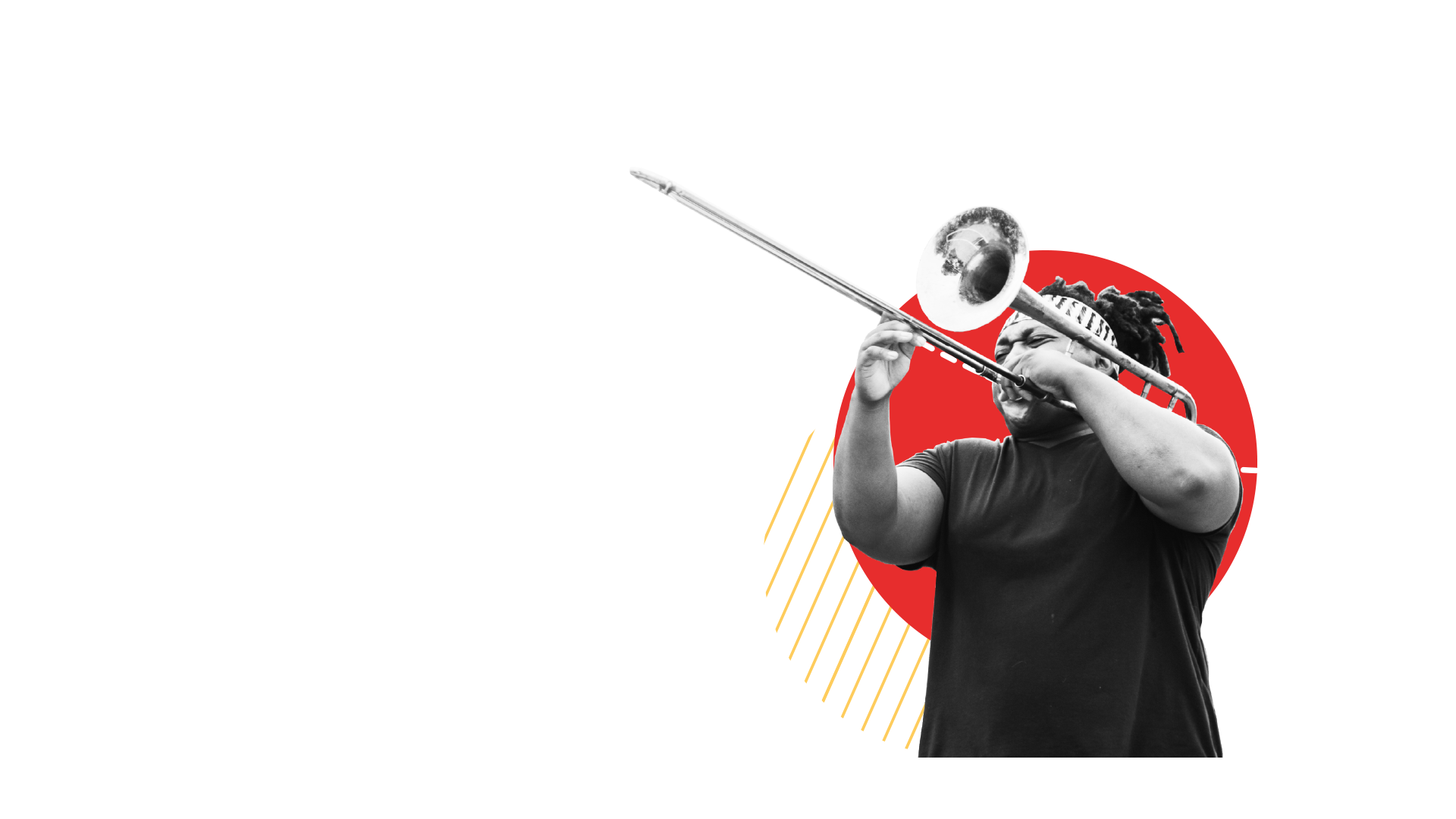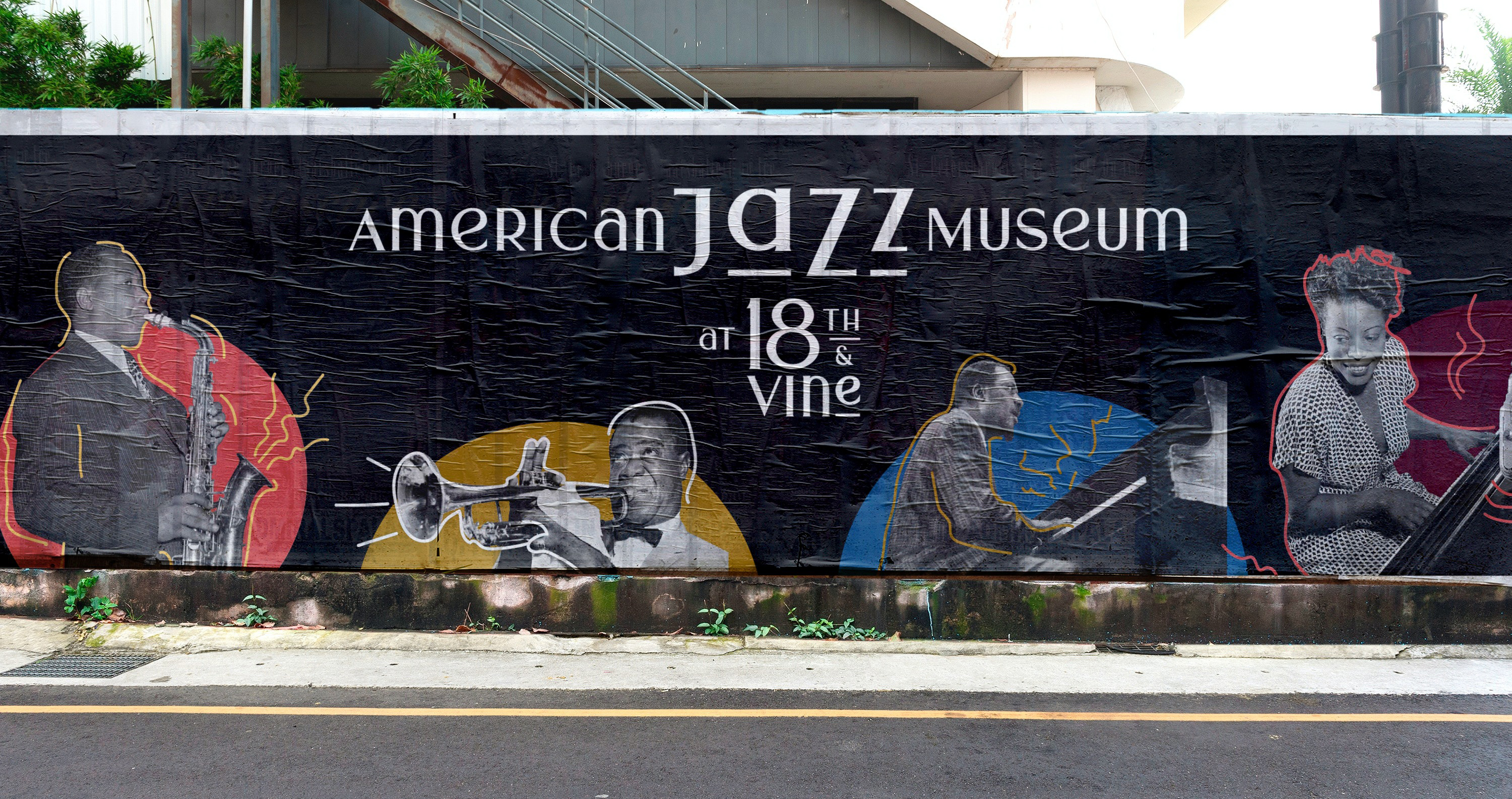 A Vibrant, Compelling, & Flexible Brand System
We altered the existing brand system to be more cohesive and show movement, community, and timelessness. Using a custom typeface that we applied to all the museum's properties, including the performance spaces—the Blue Room and the historic Gem Theater—and the museum's Swing Shop. We also created branding elements for their Jazz Academy, Jazz Incubator, and other custom neigborhood-related signage and promotional items such as "I love KC Jazz" and "Jazz Lives at 18th & Vine." The new brand positions the museum to be a beacon of rich history and vibrancy for the community and neighborhood, attracting audiences from around the country to experience music from a range of eras and artists.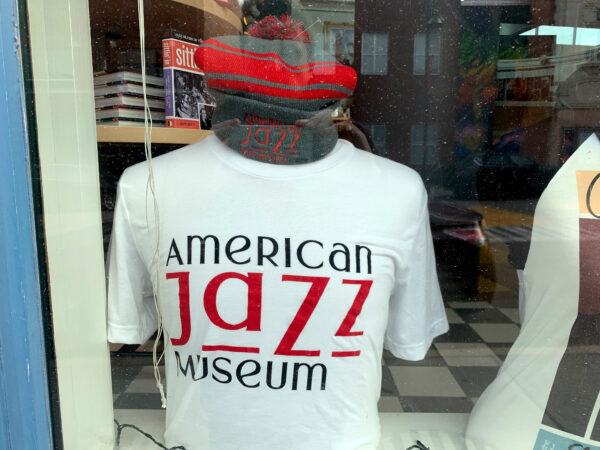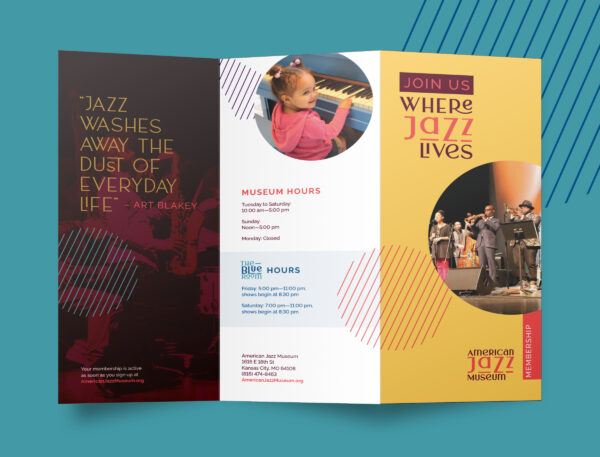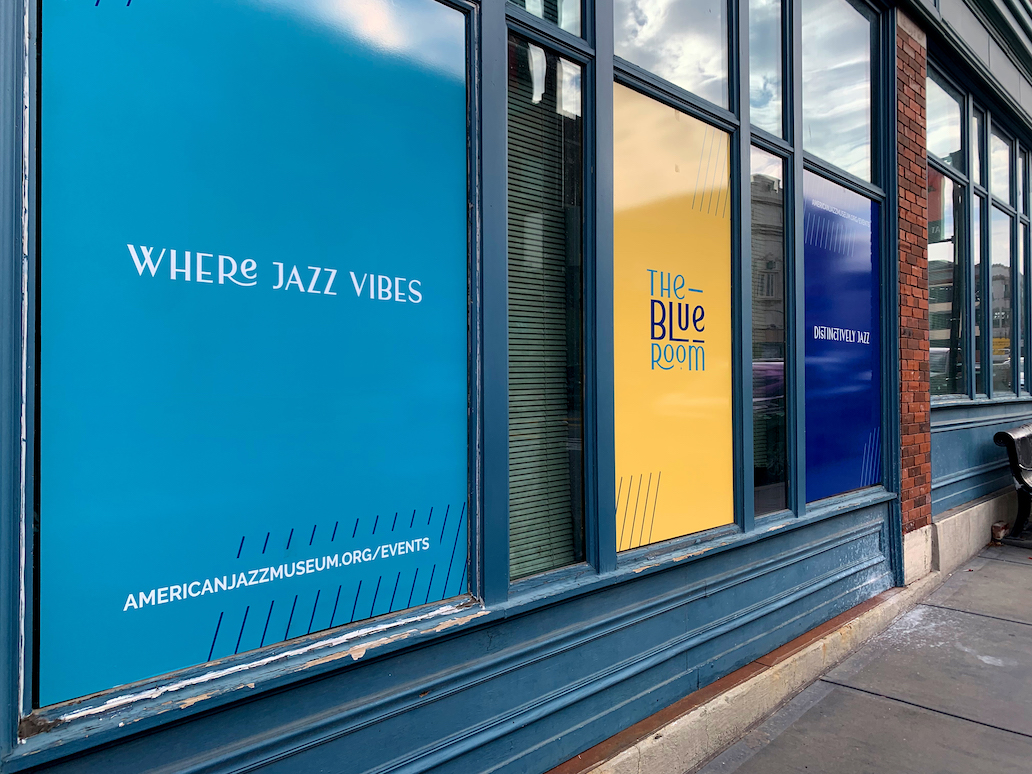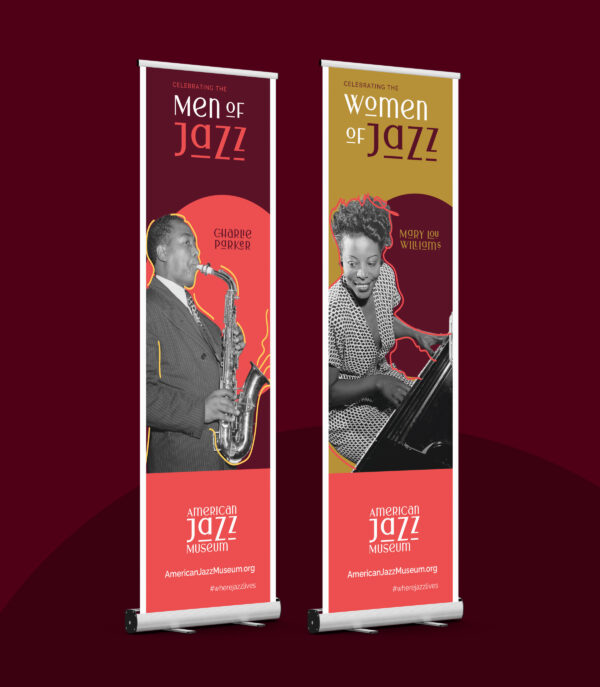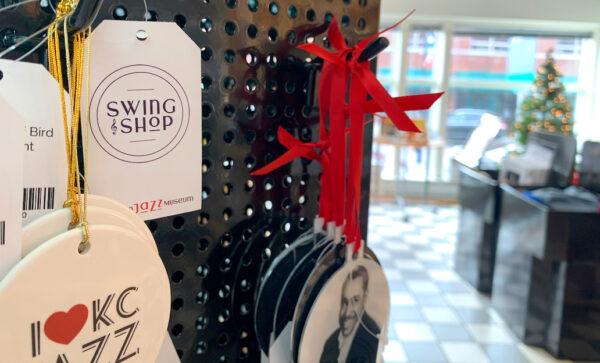 The feedback I've recieved so far is overwhelming—in the best way possible. [Our President] had to turn her camera off for a moment during the presentation because she got a little emotional. We've all been working so hard through the pandemic to reposition the American jazz Museum for success, and seeing these visuals today was so rewarding and I cannot begin to explain what a huge boost it was for our team.

Lisa Alpert, Director Of External Affairs and Communications, American Jazz Museum