Natural Resources Defense Council (NRDC)

Building Engagement with Conservation Efforts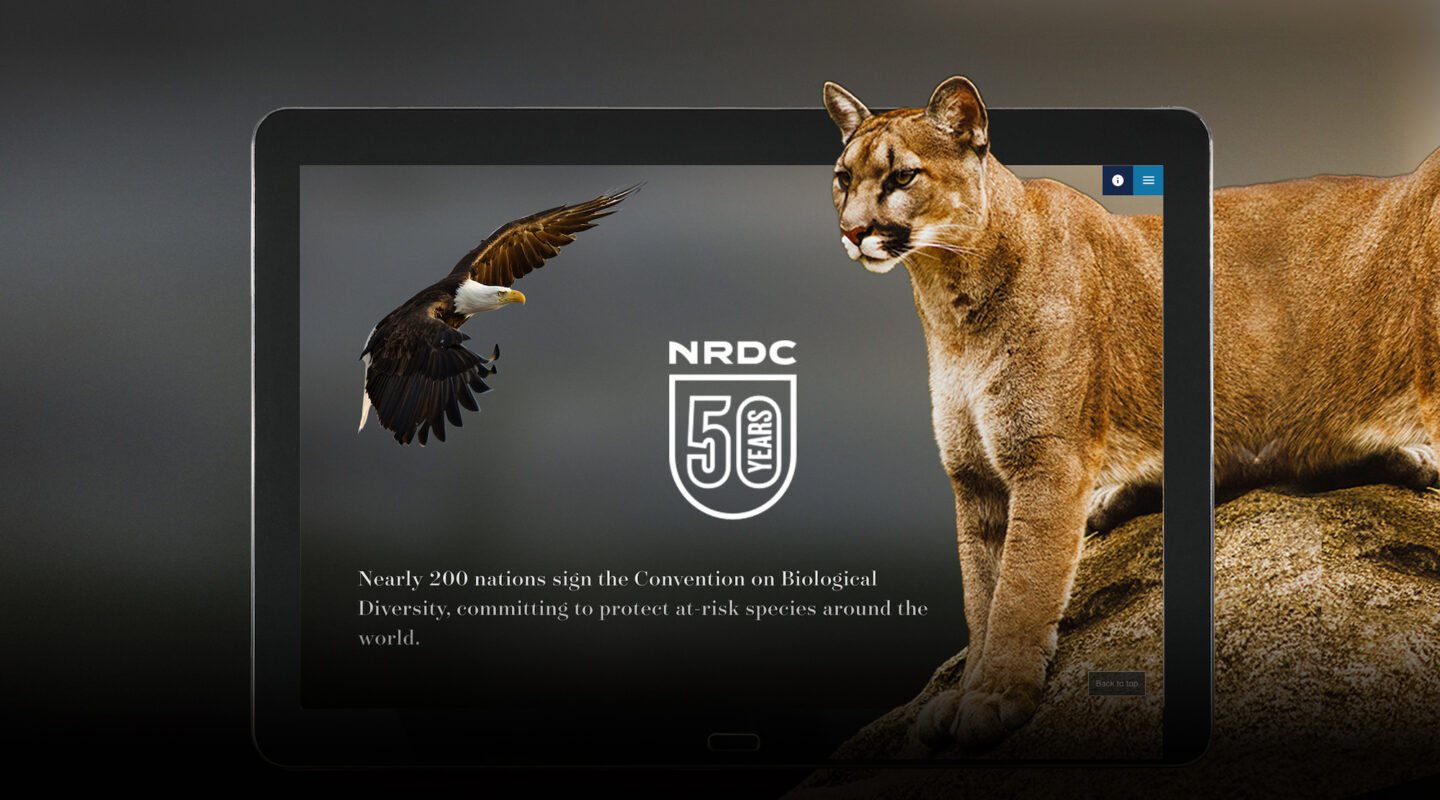 From celebrating 50 years of fighting polluters, to creating a tool to help people easily find their elected representatives' positions on offshore drilling, the Natural Resources Defense Council (NRDC) has enhanced its digital presence to better engage target audiences and further the work of its 800+ staff to protect the environment
See Impact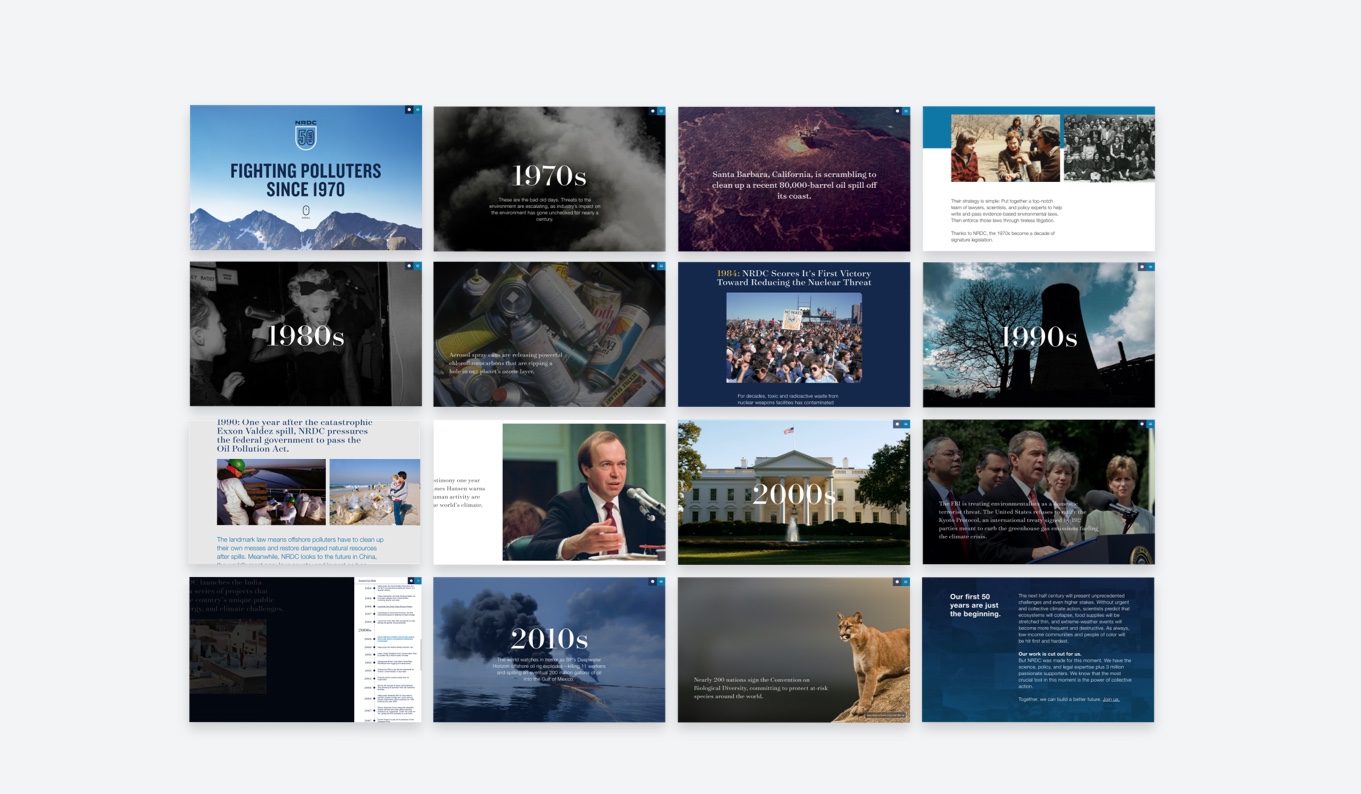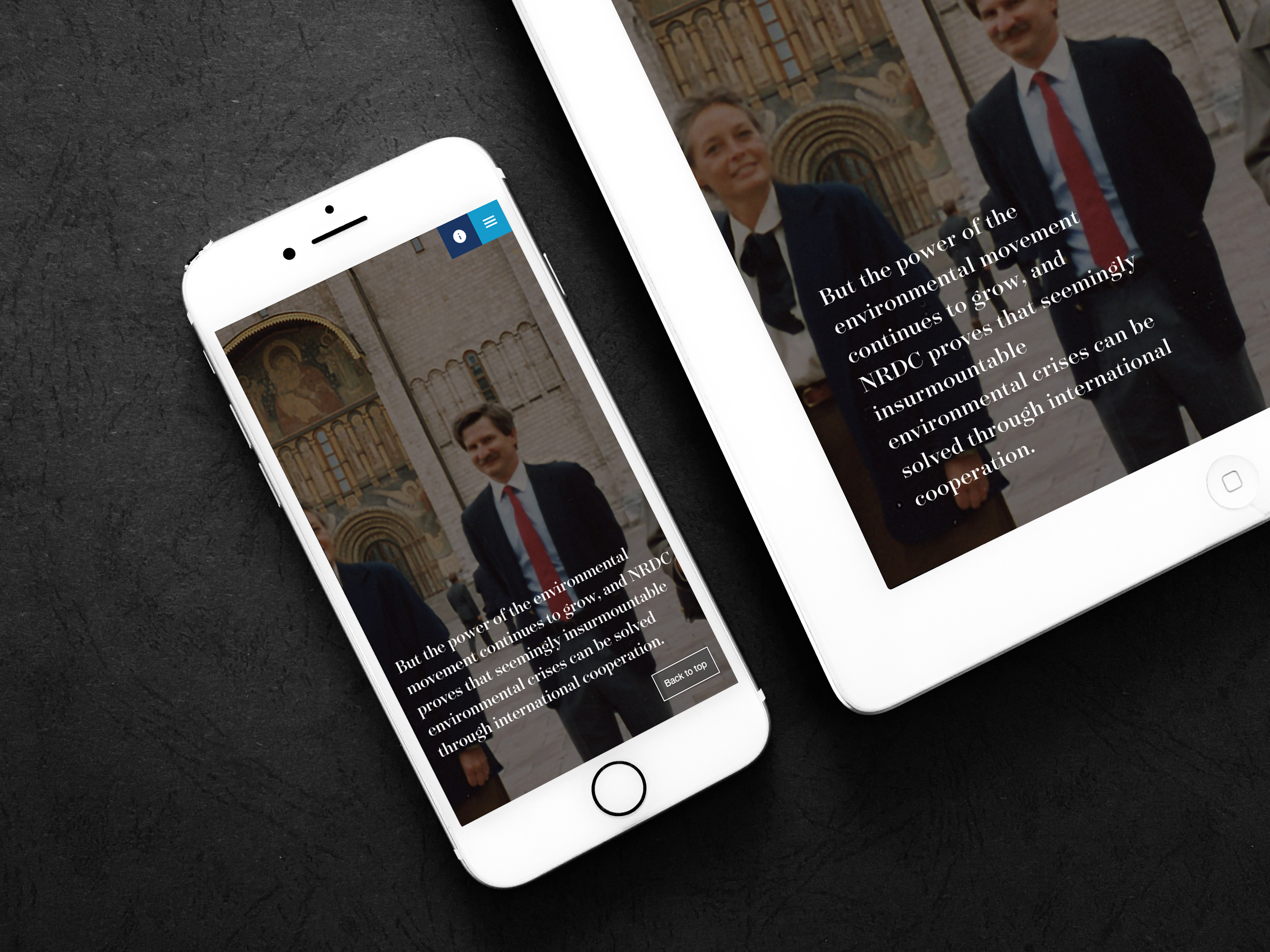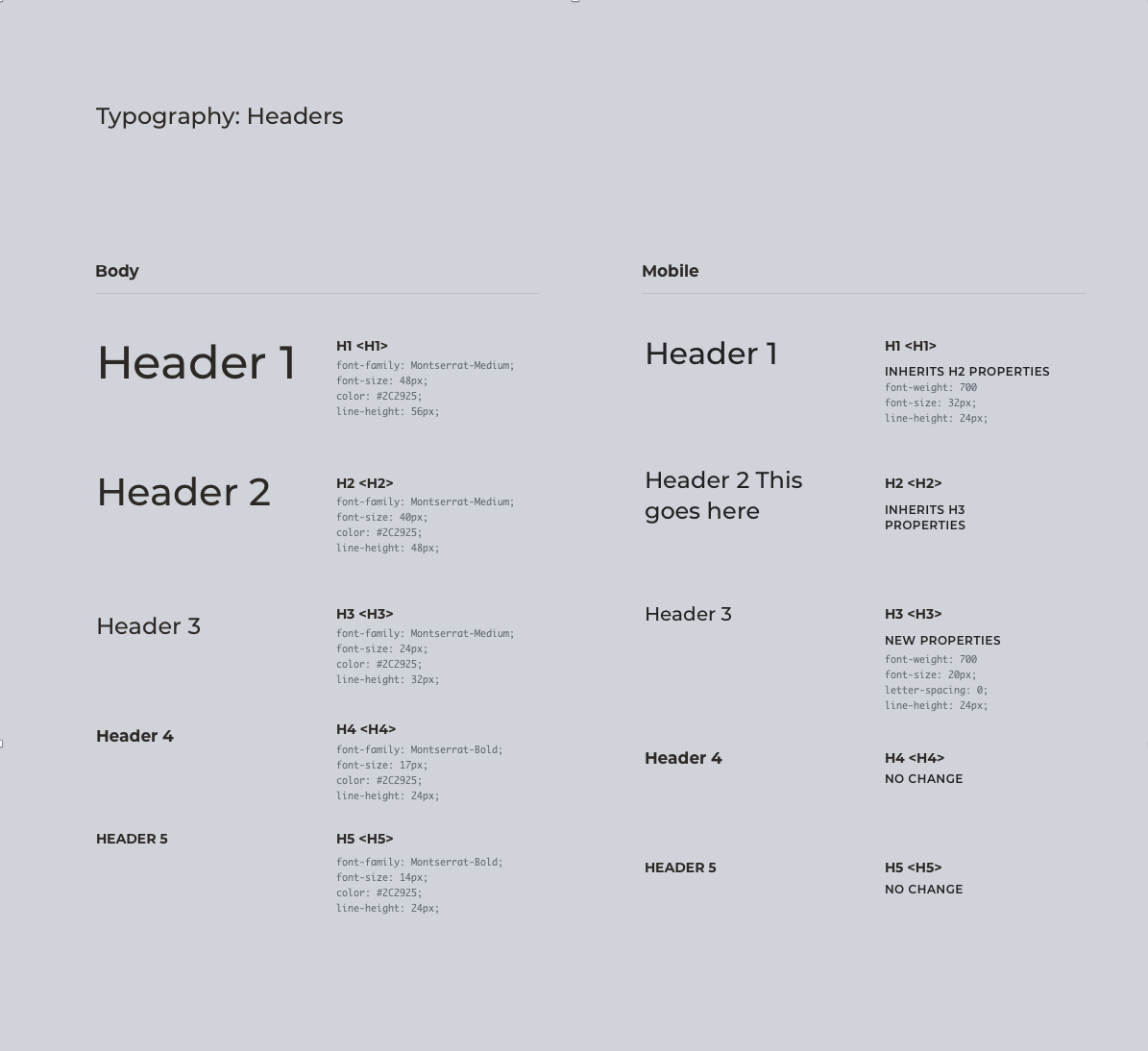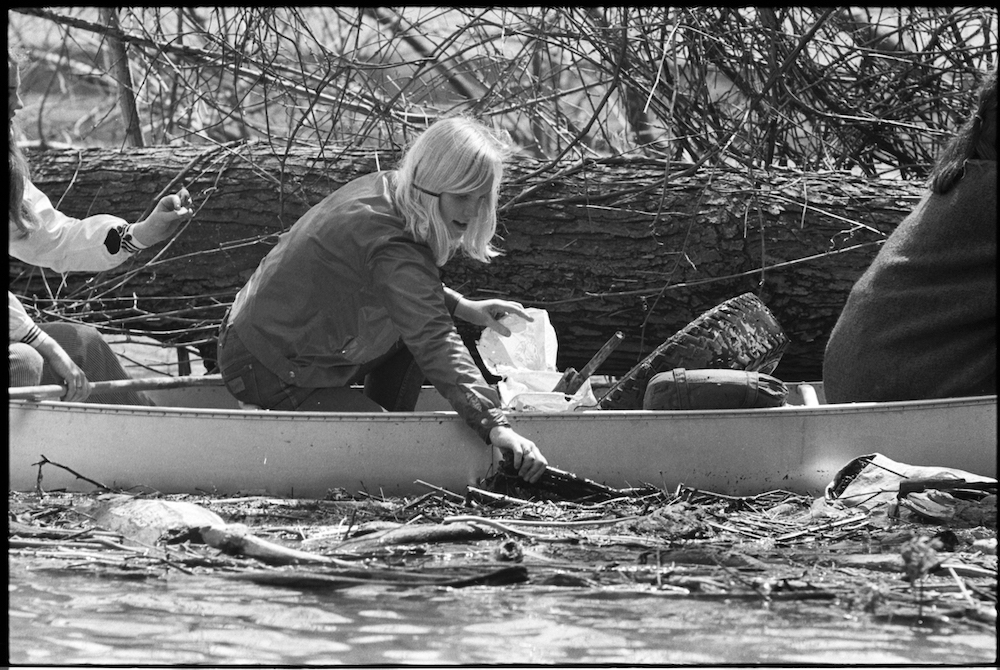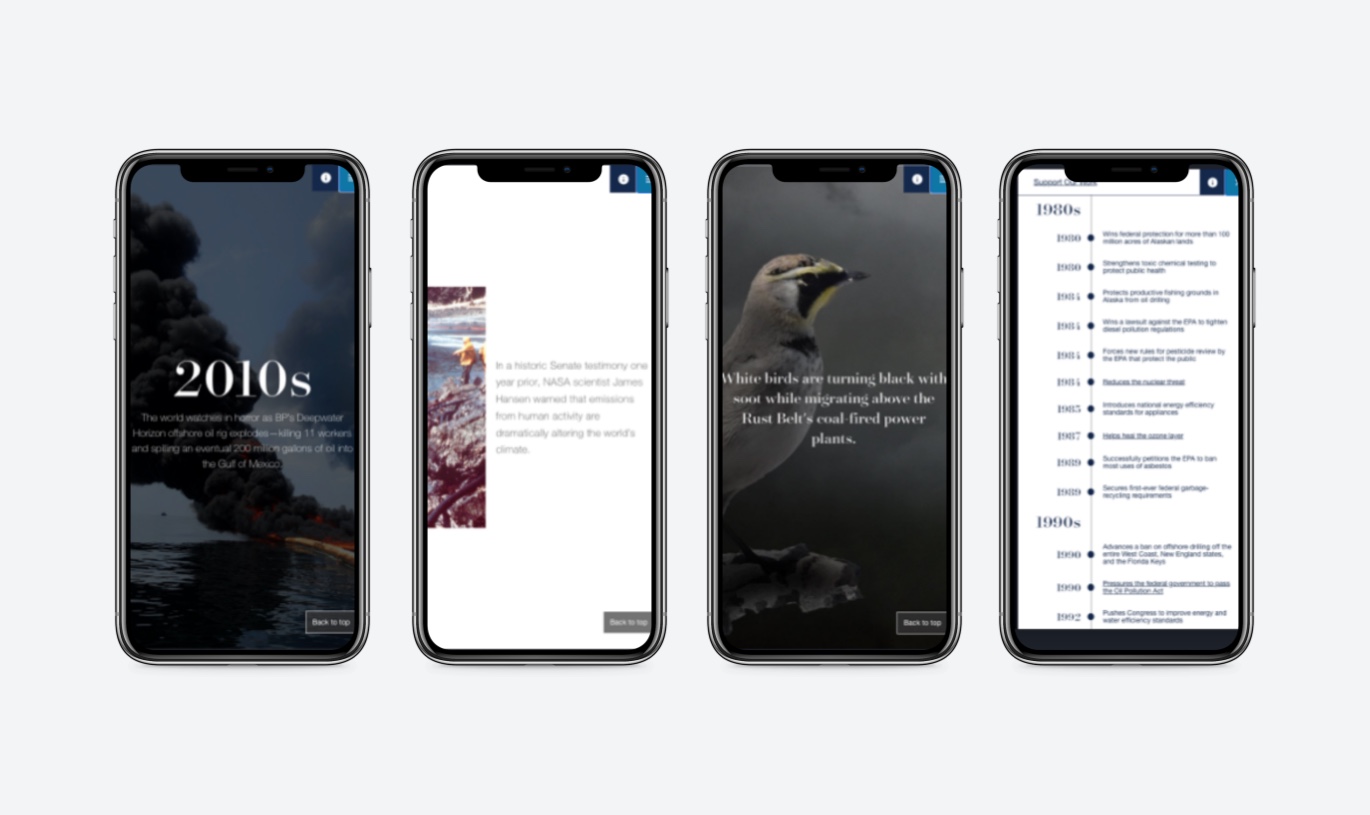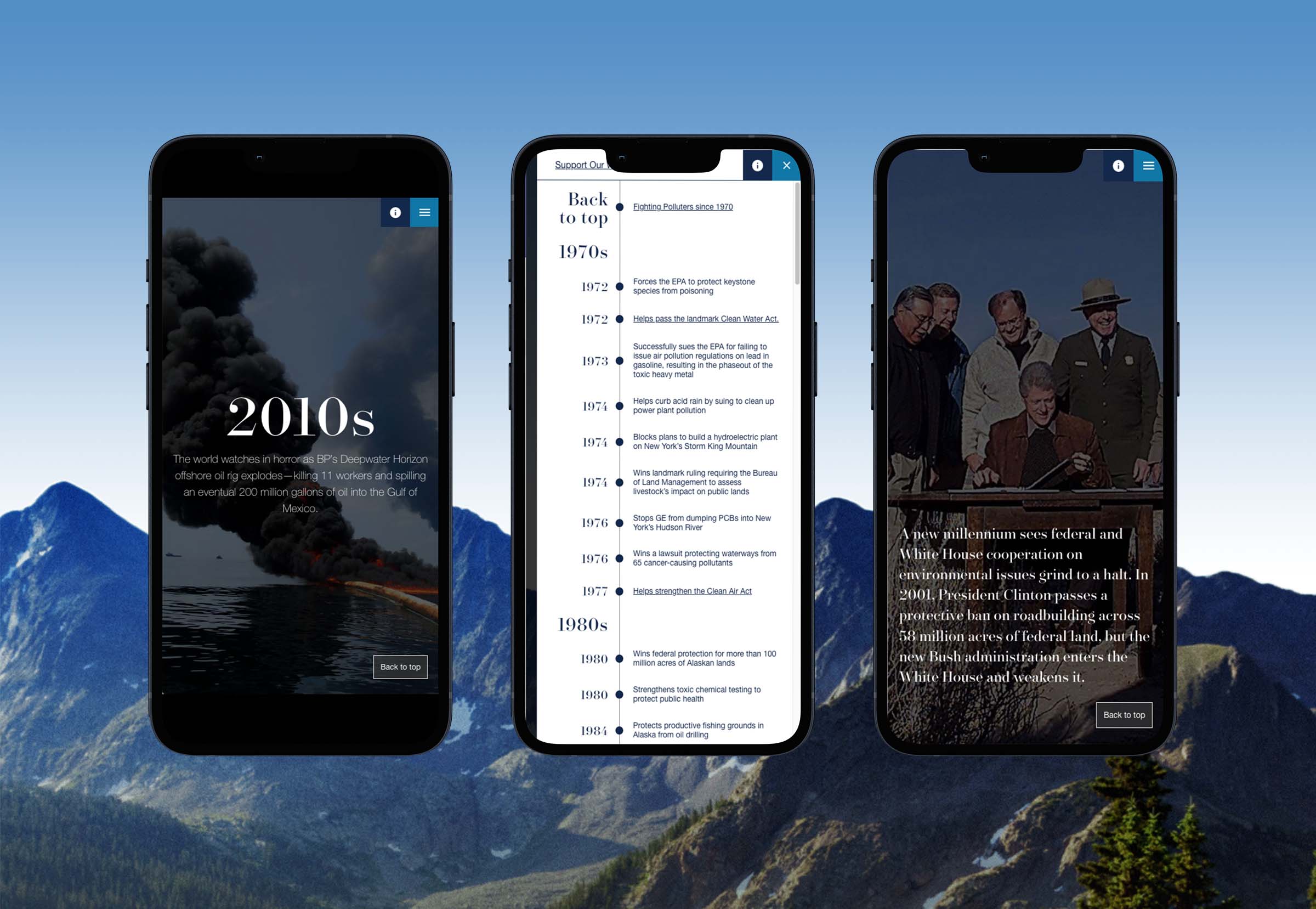 Forum One works with the Natural Resources Defense Council (NRDC) to support and enhance its digital presence to better engage target audiences and further the work of NRDC's 800+ staff to protect the environment. Our work includes digital product design and development for NRDC's engagement campaigns, including the Offshore Drilling Position Tracking Tool and the Power Plant Cost Calculator. We also designed and developed an interactive longform digital storytelling experience to celebrate NRDC's 50th anniversary and ongoing impact.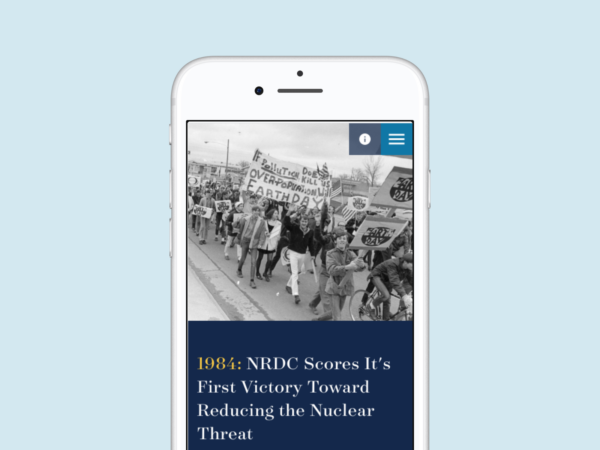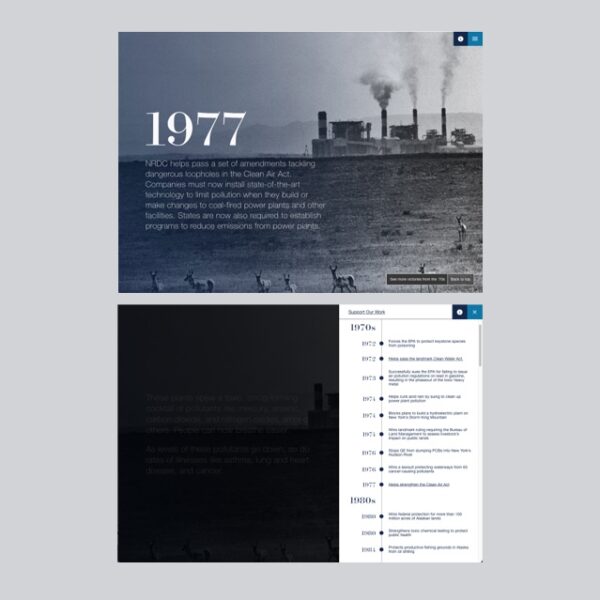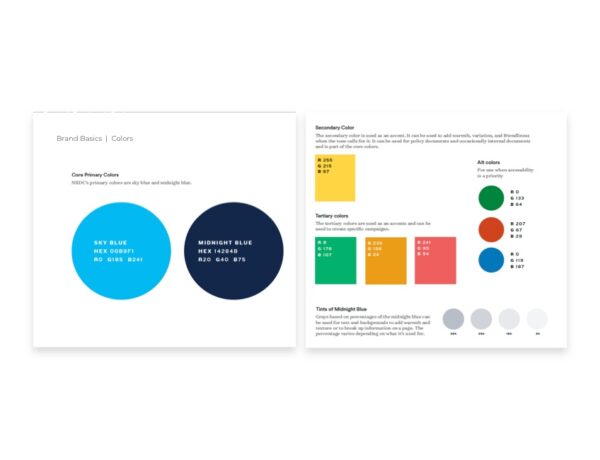 Creating an immersive digital storytelling experience
For NRDC's 50th anniversary in 2020, we designed and developed an immersive, longform digital storytelling experience illustrating NRDC's 50 years of environmental impact by taking audiences on a visually compelling, interactive journey through a series of key events.
Audiences are able to explore NRDC's impact stories in multiple ways, from experiencing the full chronological storyline with a smooth scrolling experience, to using the menu to jump to particular areas of the timeline. The design uses full-screen photography, bold typography, and delightful interactions and animations to create a truly immersive experience. The site is developed in Drupal 8 and optimized beautifully for mobile, delivering audiences an engaging, interactive, and seamless experience.
This digital storytelling approach powerfully illustrates all that NRDC has accomplished — from landmark legislation to practical changes that benefit the environment and local communities every day — to inspire audiences to support its work into the future.

Advocating for the environment: the Offshore Drilling Position Tracking Tool
Forum One worked with NRDC to create the Offshore Drilling Position Tracking Tool to help people easily find their elected representatives' positions on offshore drilling and instantly take action to contact them and advocate for the environment. The tool's emphasis on ease of use, clear calls-to-action, and effective messaging gives NRDC an active and engaging platform to drive tangible action and quickly respond to current legislation and issues.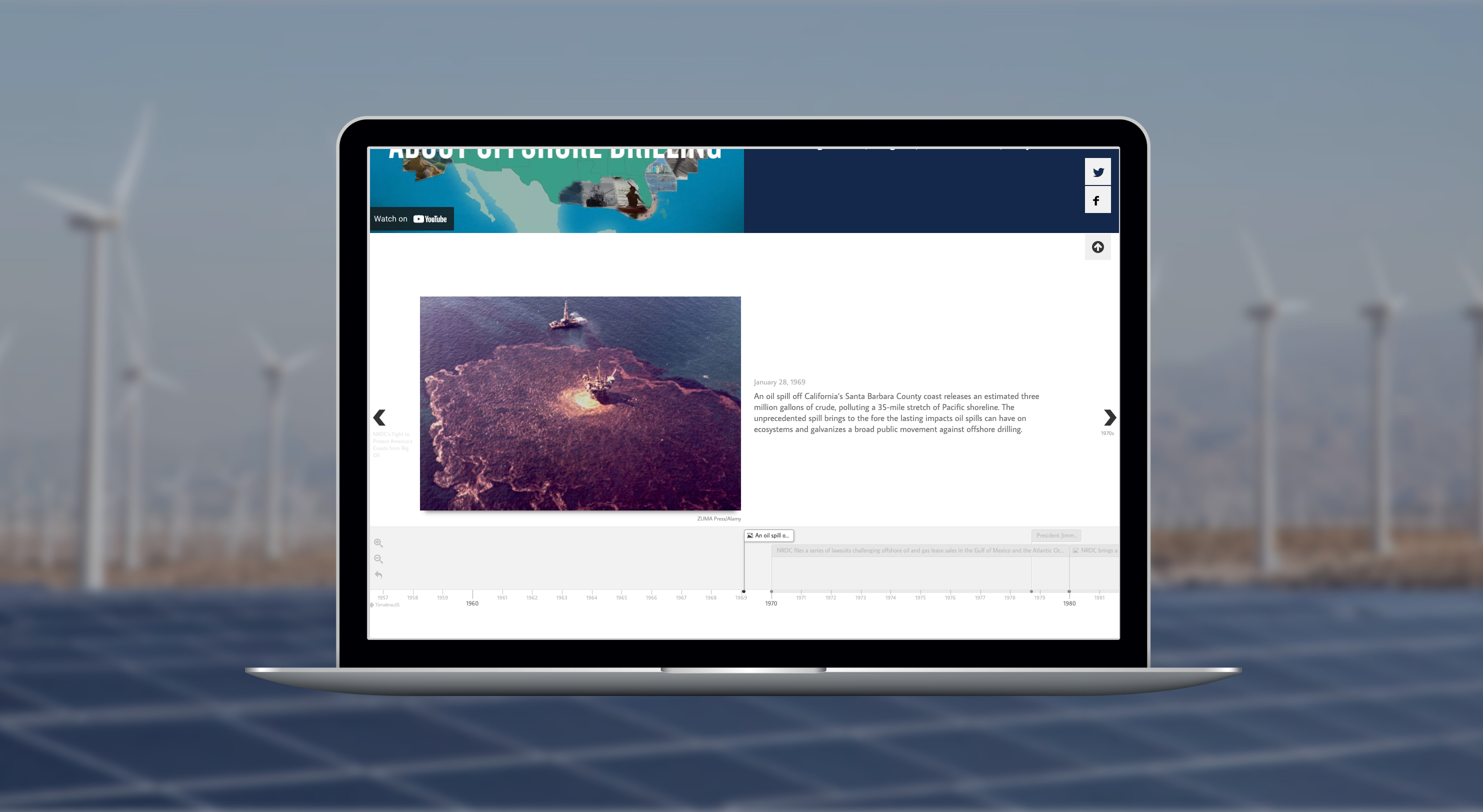 Our team designed the site to encourage quick action with a clear user experience and streamlined mobile-friendly design. Users can search for their representatives by name or location, and filter by state, party, branch of government, and position. Each senator and member of Congress has an individual card showing their position on offshore drilling, direct links to share via Twitter and Facebook, and direct links to call their office to thank them for their support or urge them to change and act, including suggested advocacy scripts.
We also designed and developed a new calculator tool for NRDC to help policymakers, regulators, developers, and the public calculate how much it costs to build power plants in their states and compare the cost to other sources of generating electricity, now and based on assumptions they can manipulate to plan for the future. We developed the tool as a React app embedded in NRDC's existing Drupal website, allowing NRDC content managers to easily update the inputs when new data are released without requiring a developer.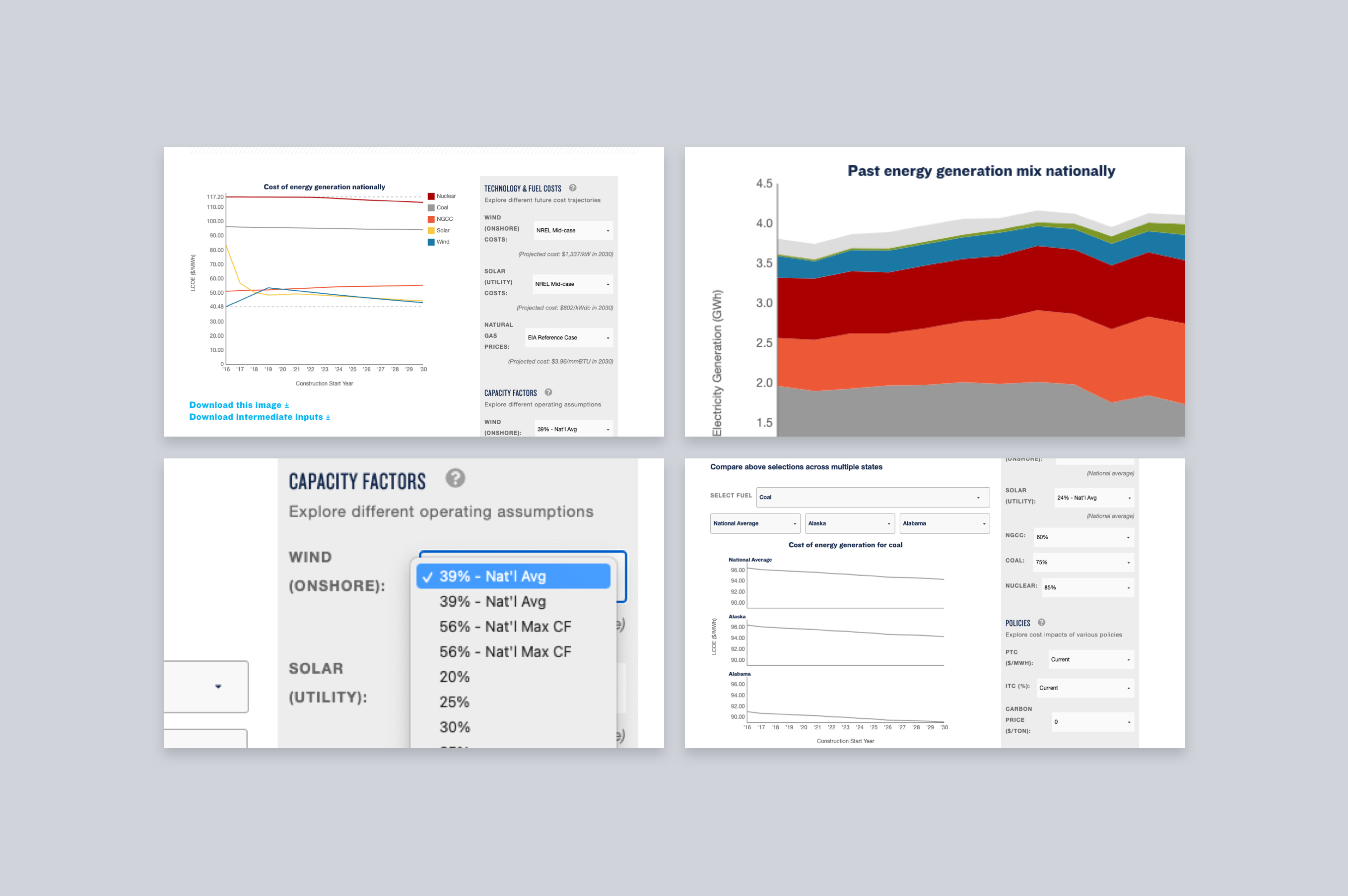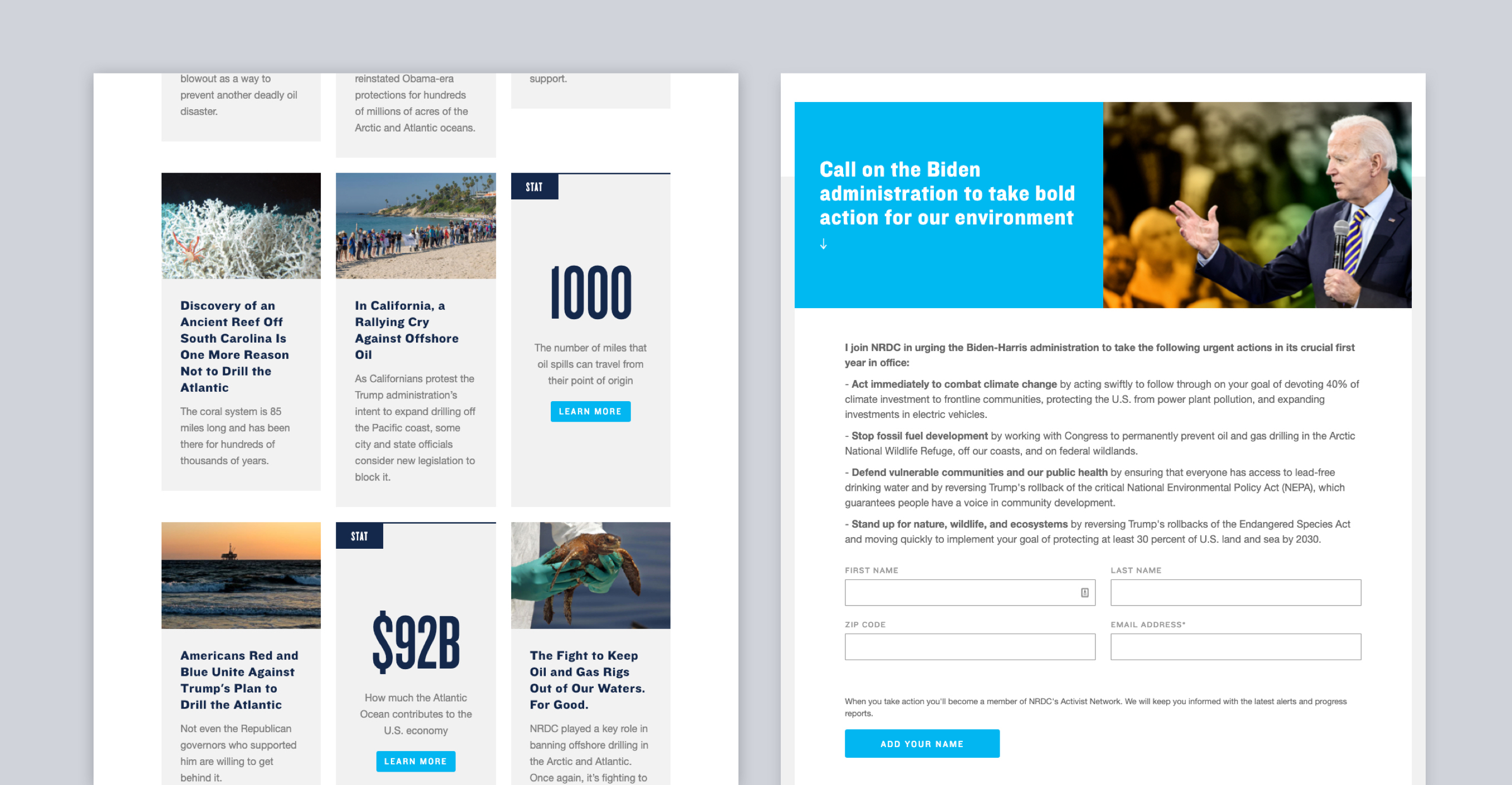 Planning for long-term success
Forum One continues to work with NRDC to modernize its digital presence through governance planning, user research, and technical development. These efforts include developing strategies that speak to a growing younger audience interested in deeper community action and engagement beyond traditional advocacy actions like signing petitions or donating. We are also supporting NRDC's virtual event strategy as it evolves to address and adapt to pandemic challenges and market shifts in online fundraising and engagement.