University of Wisconsin, Population Health Institute

Comparing Detailed County Public Health Factors and Outcomes Across the Country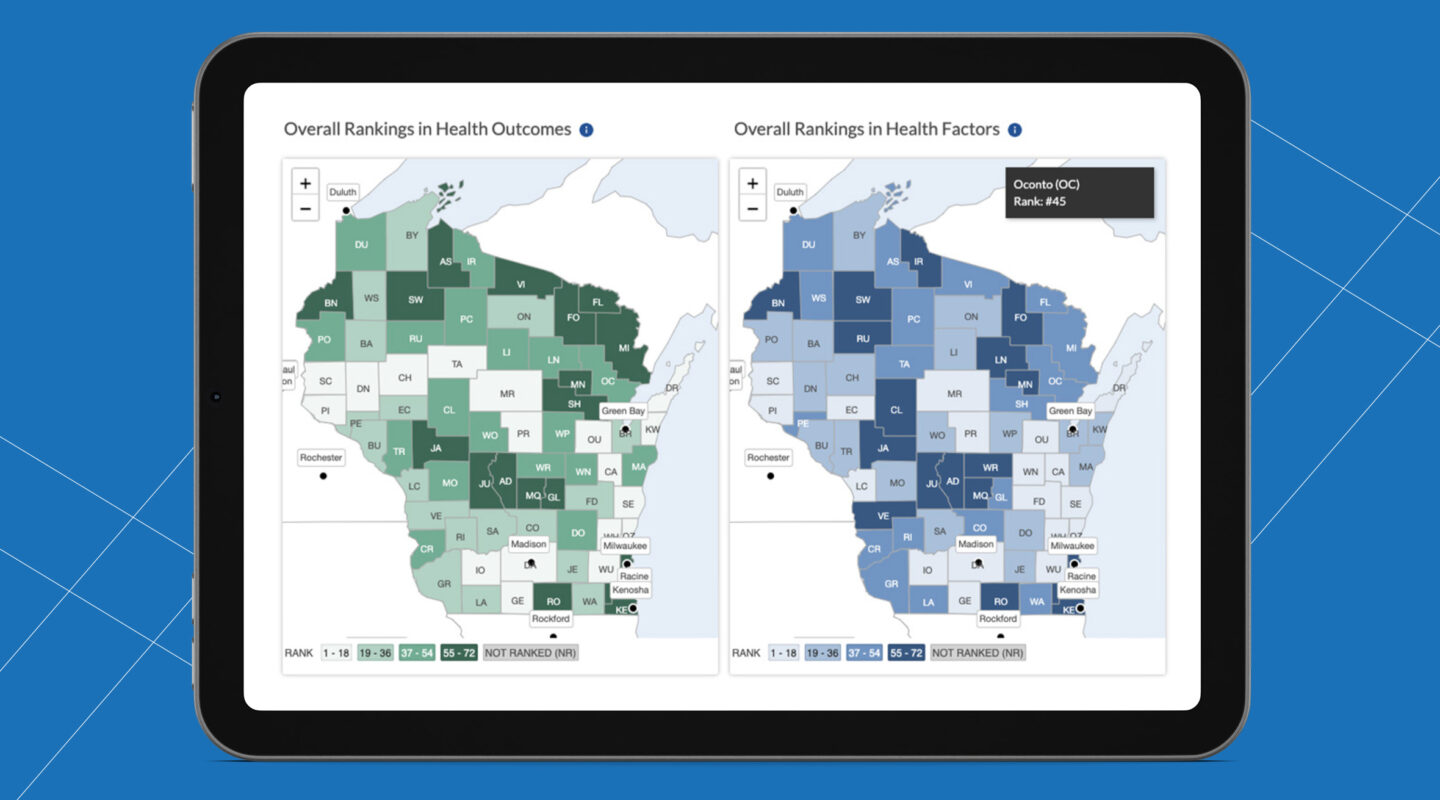 Over the last 10 years, Forum One has developed responsive, increasingly sophisticated data visualizations and maps for the County Health Rankings & Roadmaps that let users explore and compare detailed public health information across 65+ health factors and outcomes for more than 3,000 counties. Our work helps users understand their local data and find practical steps they can take to improve public health where they live.
See Impact
County Health Rankings & Roadmaps, a collaboration between the University of Wisconsin Population Health Institute and the Robert Wood Johnson Foundation, uses data to show how where we live matters to our health.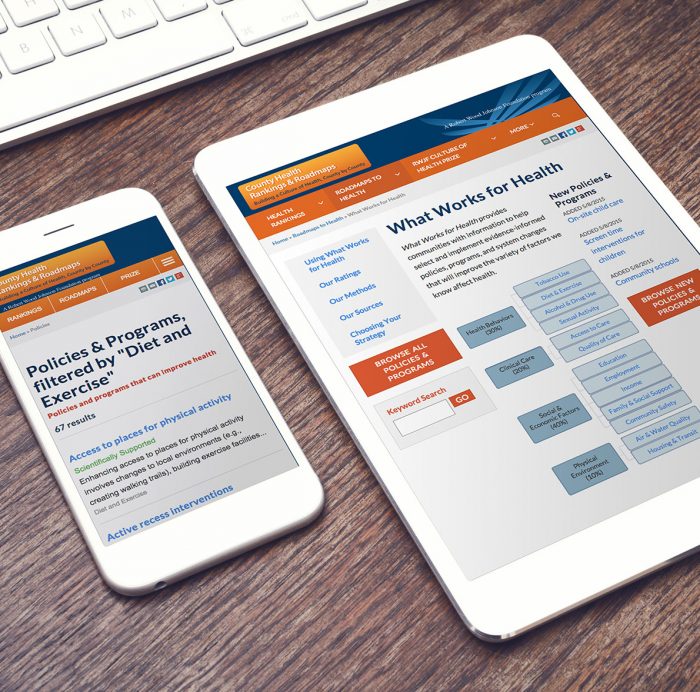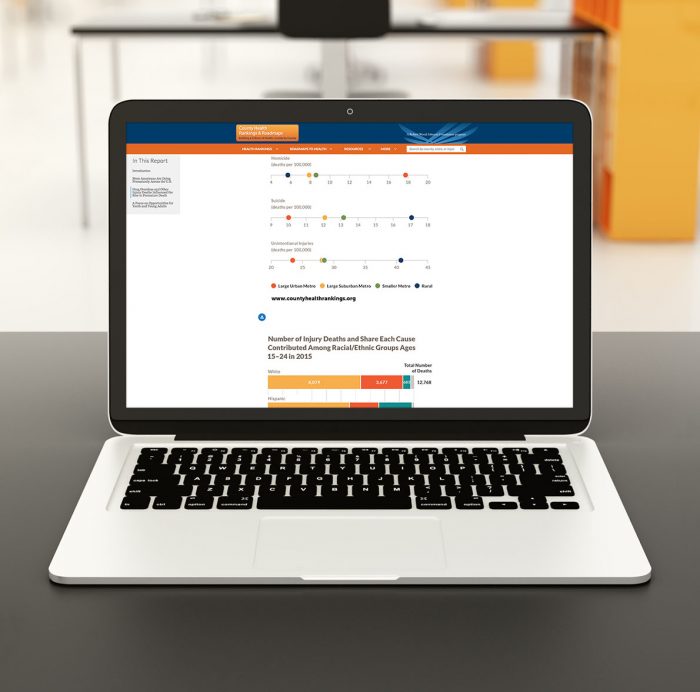 Fresh Data, Fresh Strategy
Each year, Forum One leads the Rankings team through digital strategy exercises to understand audience needs. We review site analytics and have conducted usability testing and stakeholder interviews, using the results to prioritize needs for the new release. We also streamlined the Action Center to help educators, local officials, businesses, and community members enact change.
We also provide the ability to compare data. Counties can compare their health data to that of other counties nationwide. For example, a visitor from Yakima County in Washington state could easily see that they have 63 teen births for every 1,000 females ages 15-19 compared with 17 for neighboring King County. Using the What Works for Health tool, they can then find scientifically-supported policies and programs that can help address the issue in their county.
The Rankings has come so far and reached so many people since we first started working with Forum One over six years ago. What began as a data portal for local public health officials now serves as the go-to place for anyone who cares about creating healthier places to live, learn, work and play. Forum One has been our trusted advisor throughout this journey.

Dr. Bridget Catlin, Co-Director, County Health Rankings & Roadmaps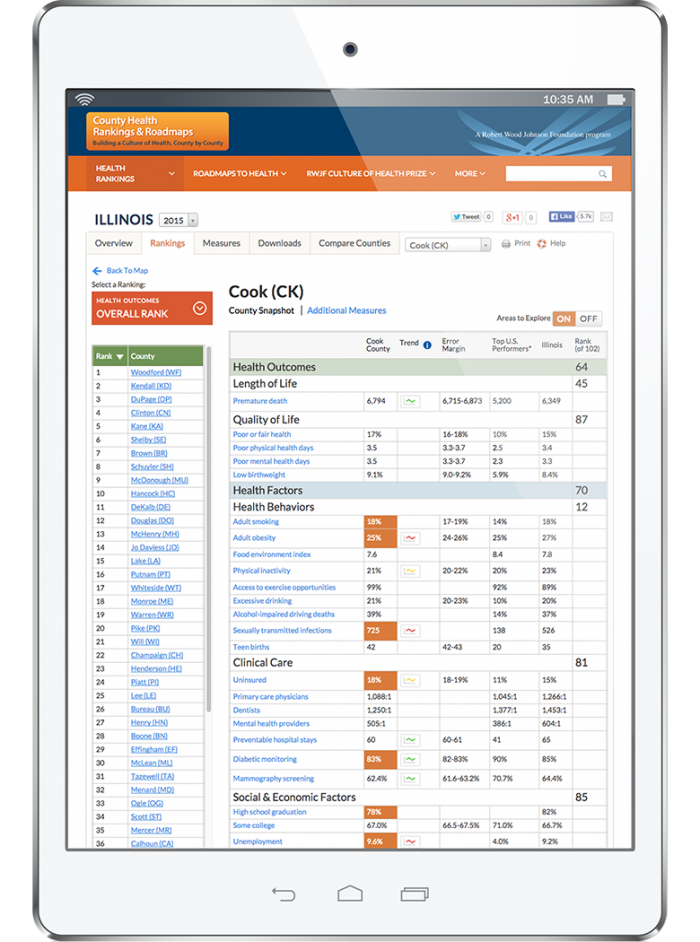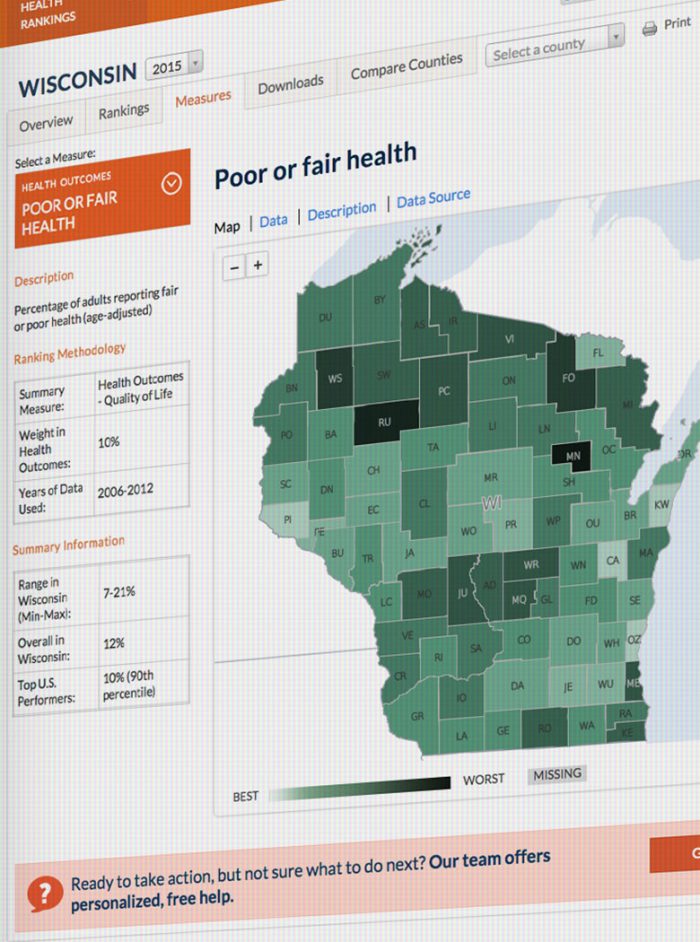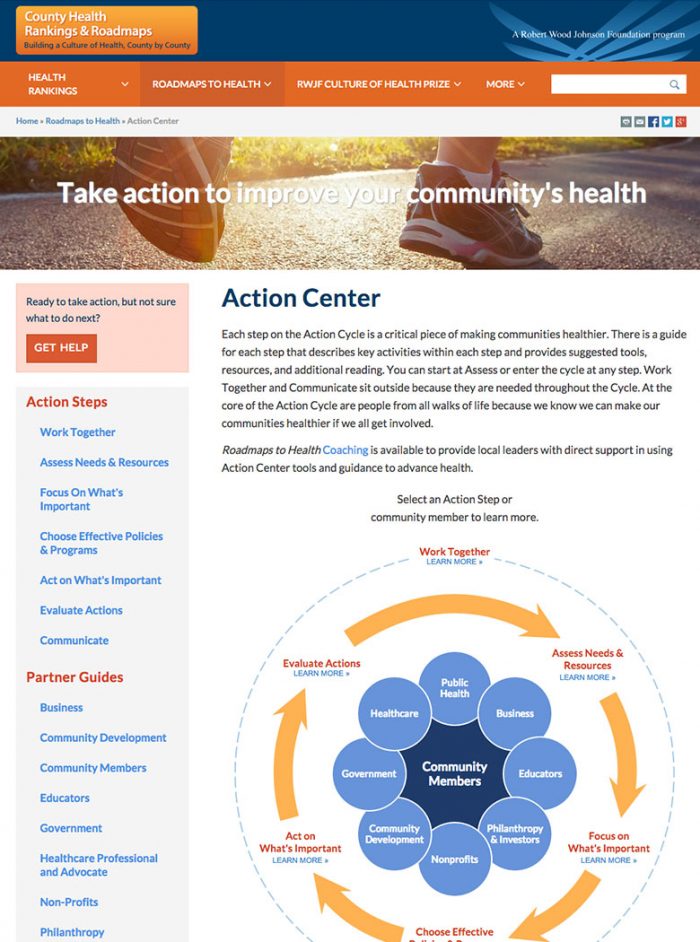 Technology Does More with Intuitive Design
The Rankings site is powered by Drupal 7, TileMill, Mapnik, and AngularJS technologies, which unite to produce the beautiful map and data presentations. Users see a nuanced, flexible view of the data.