U.S. Environmental Protection Agency (EPA)

Unifying EPA's Web Presence to Protect the Environment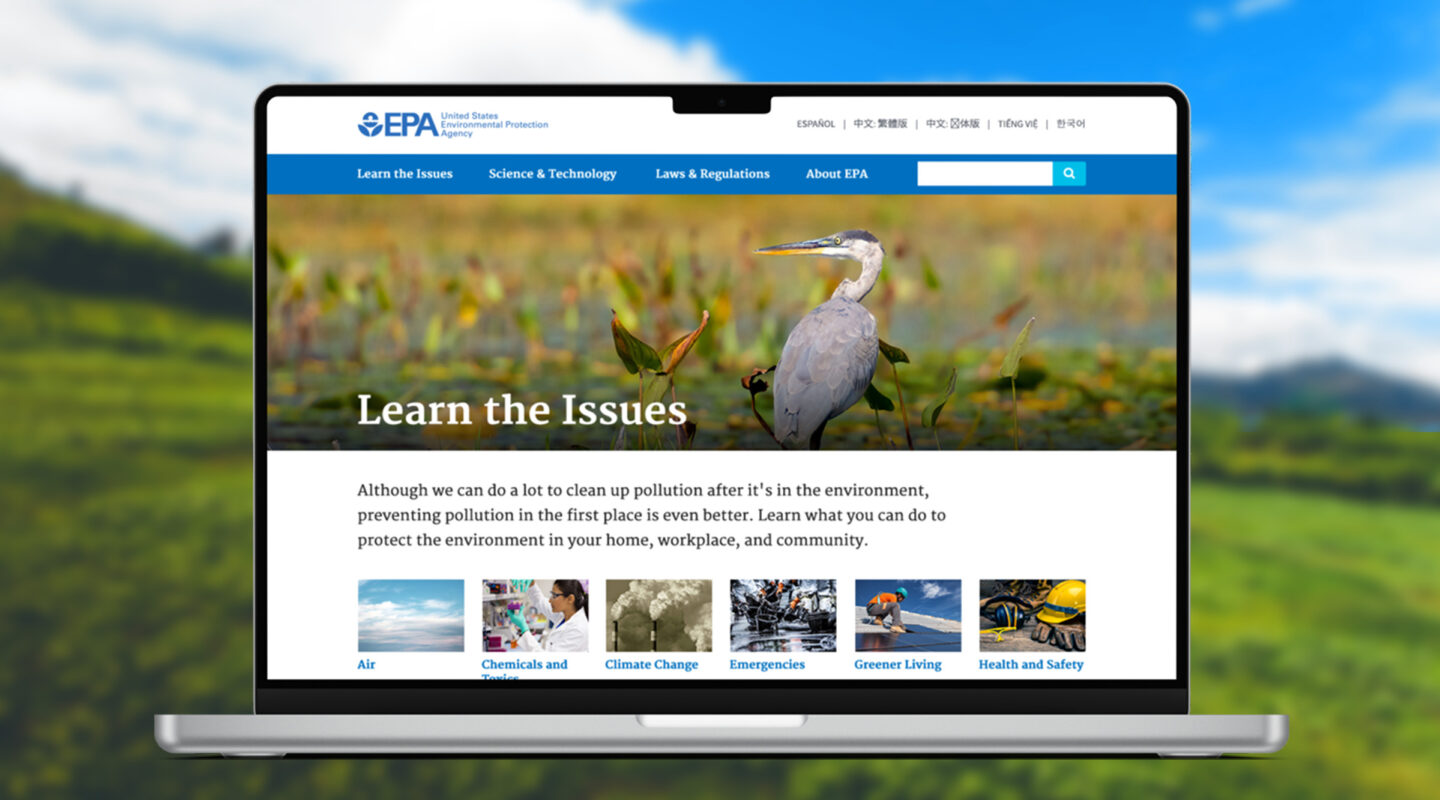 EPA came to Forum One in 2012 to develop a new Drupal-based version of EPA.gov to unify their web presence under the "One EPA Web" initiative. Over 10 years later, we continue to maintain and modernize the agency's centralized online experience.
See Impact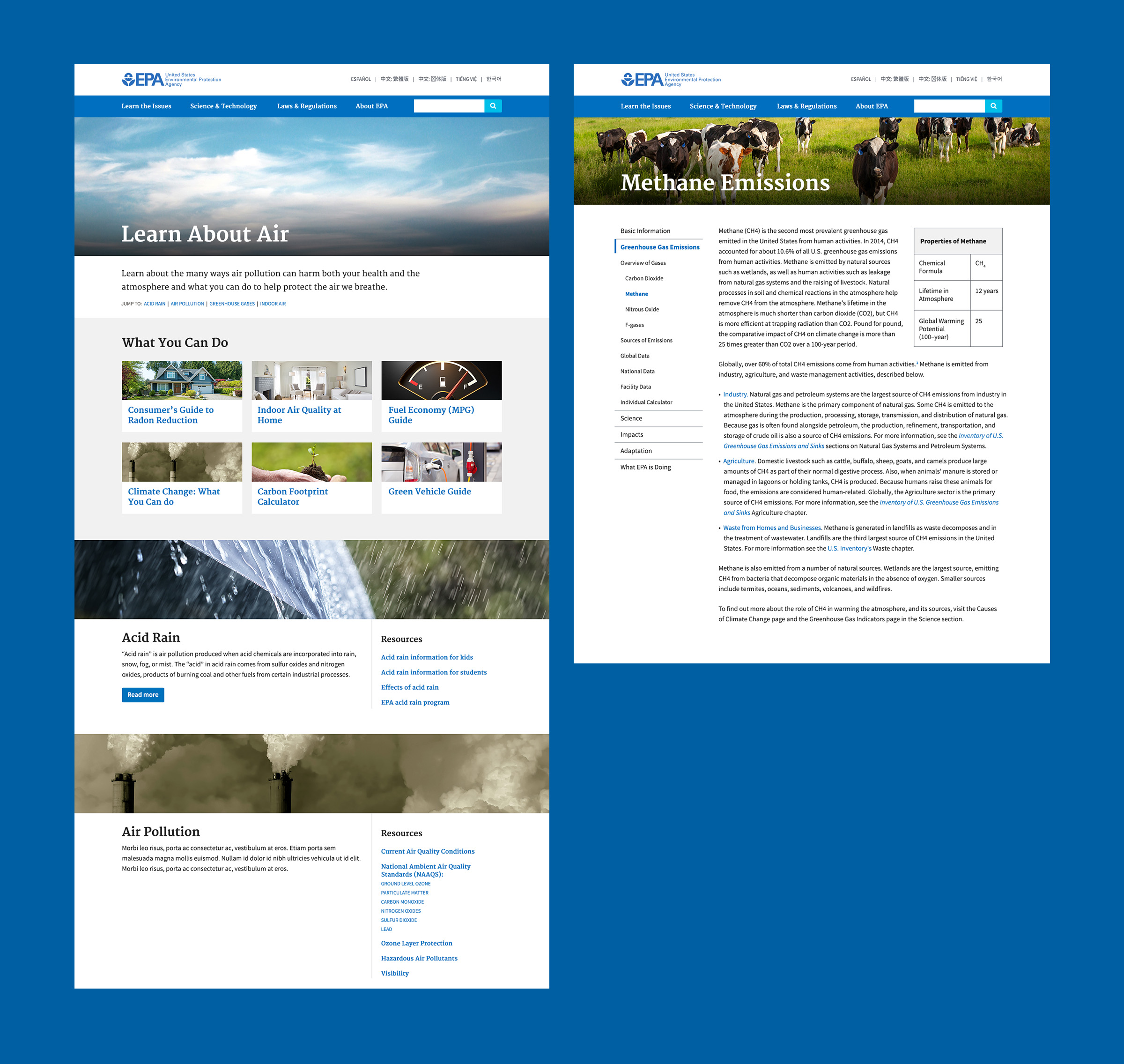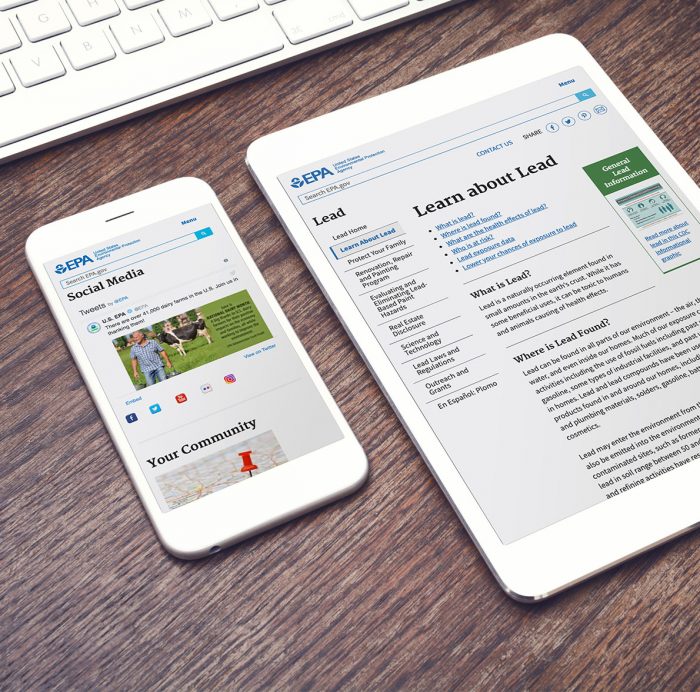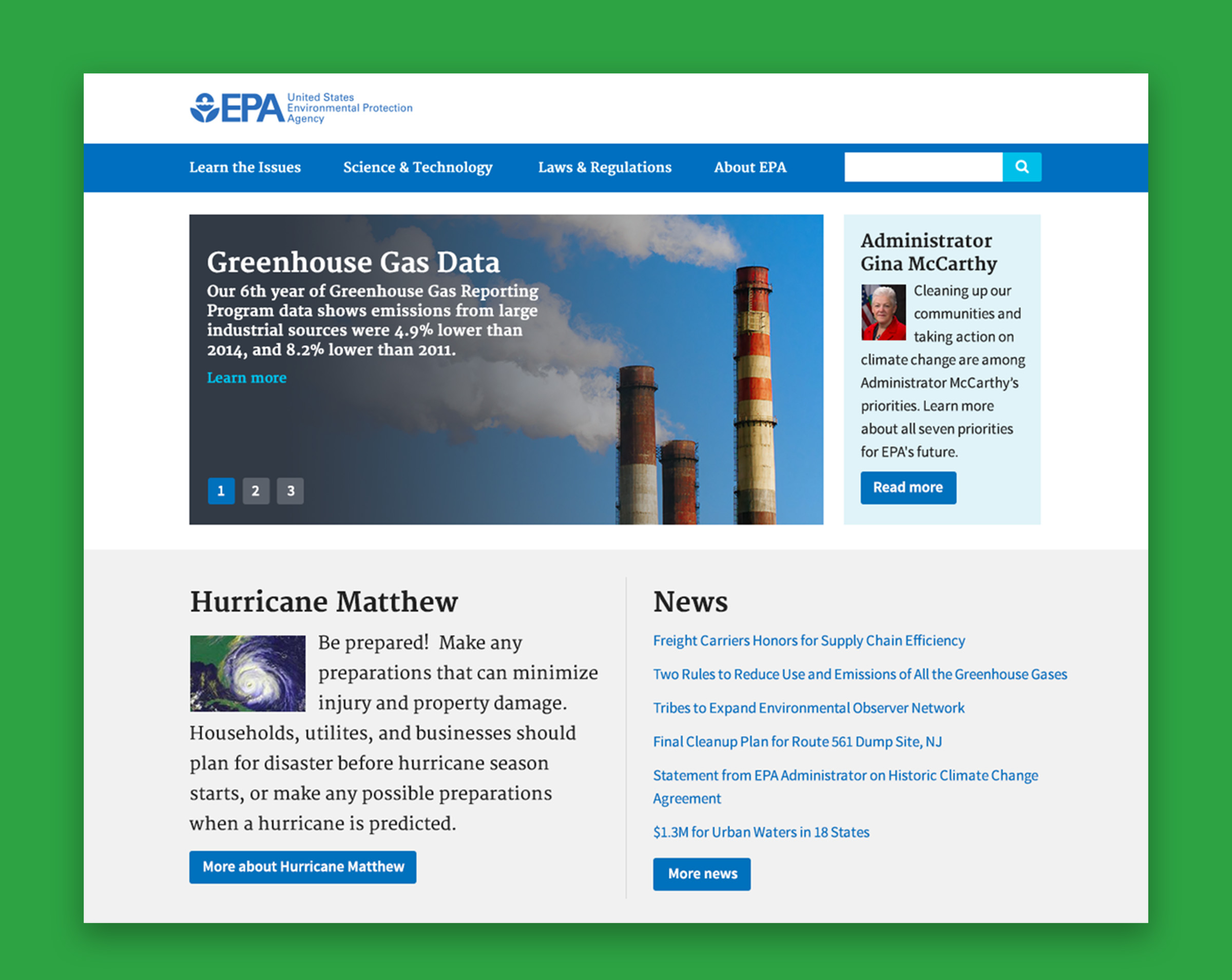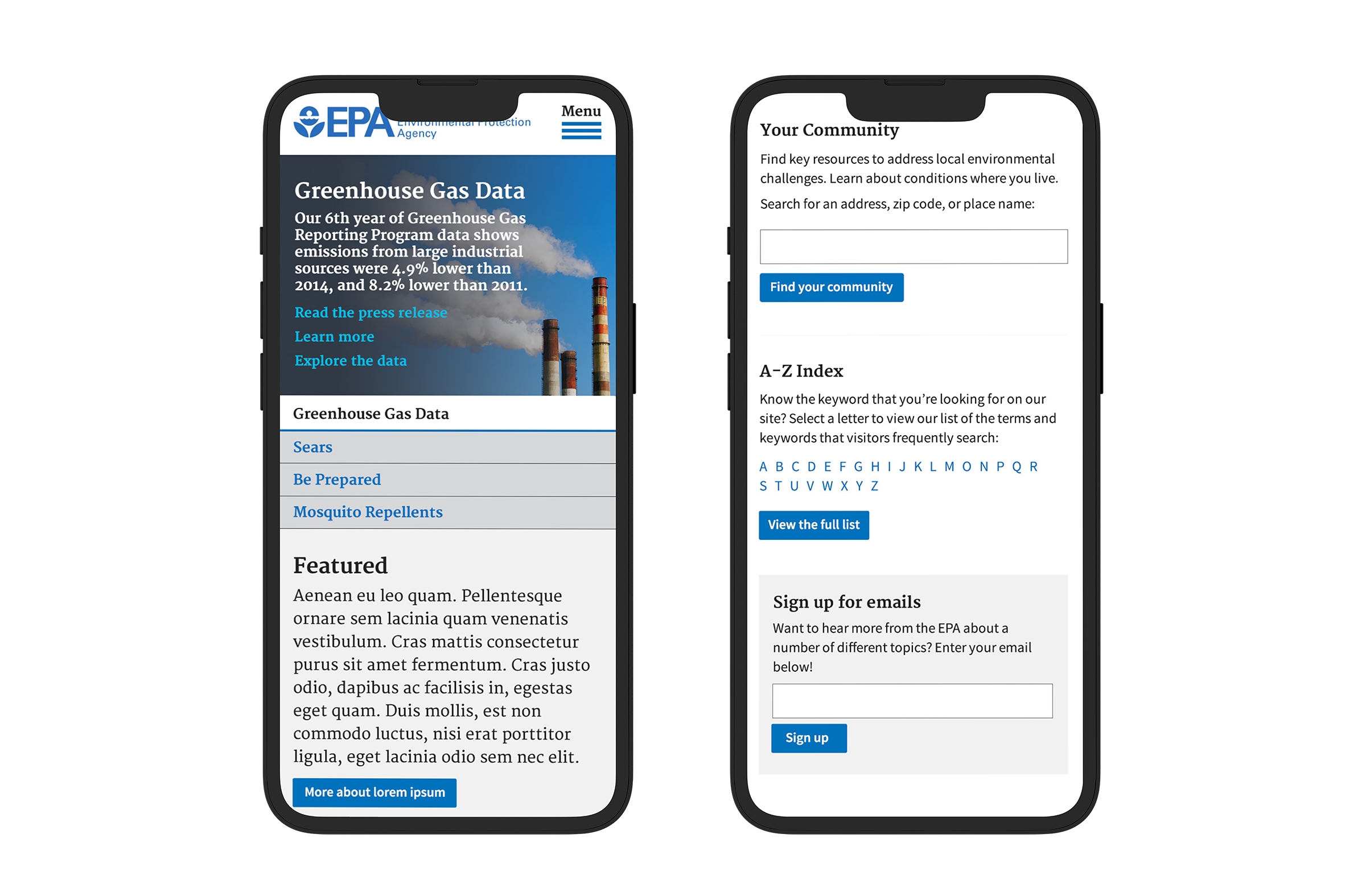 Forum One has worked with the U.S. Environmental Protection Agency (EPA) since 2012 to plan and implement a range of strategic, prioritized efforts to unify and optimize the Agency's complex enterprise Drupal presence, encompassing hundreds of websites. Our work has included an enterprise website redesign of epa.gov, and a full platform upgrade and migration from Drupal 7 to Drupal 8 and 9 on a new cloud hosting infrastructure that we architected that launched in 2021.
Our team works with EPA to maintain and enhance its enterprise Drupal CMS through an Agile approach of prioritizing improvements to benefit users and content managers and achieve EPA's technical and business goals. We redesigned and rethemed the EPA homepage and created and continue to support a centralized online experience that helps EPA's site visitors accomplish their tasks more quickly, and lets EPA's hundreds of content managers do their jobs more effectively.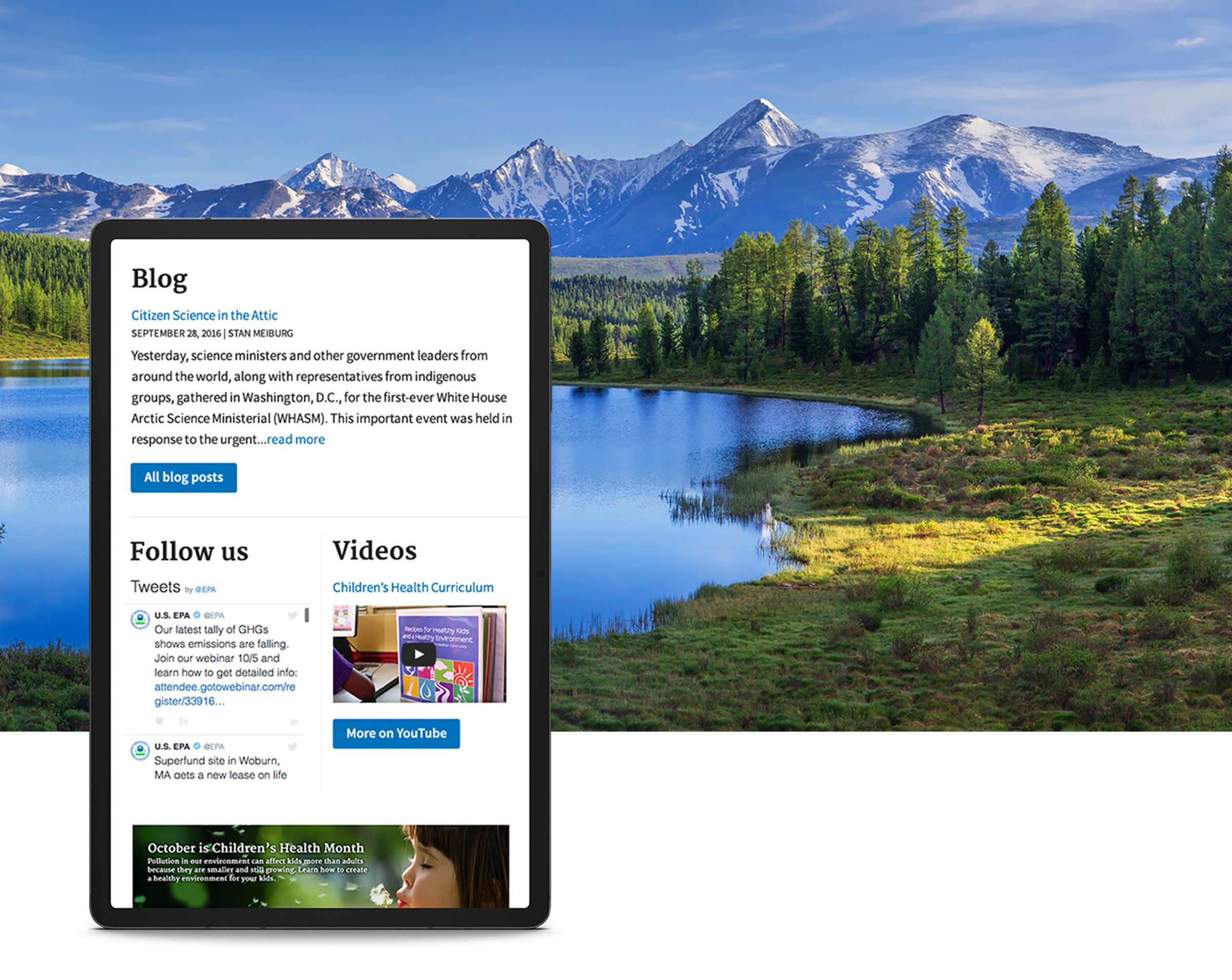 Our team served as a strategic partner to guide EPA through an enterprise upgrade from Drupal 7 to Drupal 9, including a large-scale content migration from the Drupal 7 Panelizer module to Drupal 8's Layout Builder, and then an enterprise upgrade to Drupal 9. We also upgraded the underlying technical infrastructure, using industry best practices to host EPA's new Drupal 9 website on a cloud-native container architecture and make the enterprise platform more scalable to meet EPA's evolving needs.