Thank you from all of us at Forum One
It has been such a pleasure working with you in all you do to protect our world for future generations! Thank you for your constant collaboration and dedication!
We are looking forward to the great work we will do together in 2023!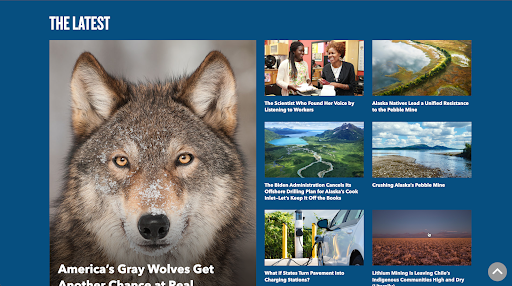 Why we love working with you.
When chatting as a team looking back on the last year, we had a lot of great feedback and memories from the team.
NRDC is such a fun project! It's a pleasure to work on a project with a great mission like NRDC has. Also, our contacts, Christina, Marybeth and Auden make great partners. I think our collaboration with NRDC over this past year has been incredible. I know it's been a long road, but in the end we're going to deliver a fantastic new site that will help reach an even larger audience than NRDC already do.

Carson Oldson, Technical Architect, Forum One
I am so grateful to have NRDC as a client. Your passion and competence comes through in every conversation we have, which makes me feel energized and enthusiastic about supporting your important work!

Elyse Coberly, Senior Data Analyst, Forum One
When I worked in the non-profit world, I always looked to NRDC as a model for online online environmental advocacy. I'm thrilled to be a part of the team creating the future NRDC.org site and be helping with the critical work that NRDC does to protect the environment and to change the course of climate change.

Adam Hudson, Project Director, Forum One
I love working with all of you at NRDC! You are continually thinking about users, whether they're site visitors, or folks creating content. That user-focused approach has helped us build a website together that will help to amplify NRDC's real-world impact. It is important to me to work on projects that have a tangible benefit to society and I couldn't be more glad to be partnering with you all.

Brian Tofte-Schumacher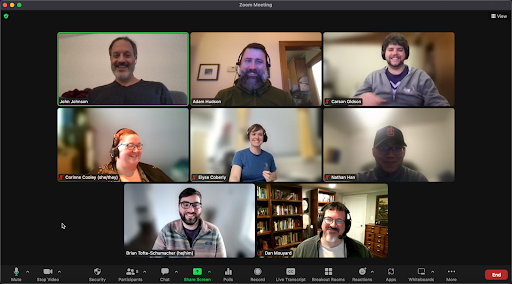 Happy holidays from our team to yours!
We look forward to working with you in 2023. We can't wait to bring the new NRDC.org online to bring sharp focus to NRDC's critical work to protect the earth!