Blog Insights

Convert New Audiences Now, Not Later
People are multitasking life, work, and the rest of it more than ever before. As a result, your target audiences have way less time to devote to clicking through your website, no matter how well-designed your user journeys are. To convert new audiences sooner than later, guide them to what they need in real-time through conversational marketing.
Generally speaking, organizations attract and convert new audiences through a series of multichannel or omnichannel approaches, such as web content, social media, and advertising. The aim is to have people take an action, such as completing an online form, in order to convert into a new contact that you can engage with over the longer term.
As we discussed in a recent webinar on conversational marketing, research shows that the average conversion rate on a website is generally around ~1%, which means that a lot of hard work goes into creating web content that is creating very little of the right kind of engagement. As companies focus on a more digital approach to doing business, nonprofits and government agencies also need to consider new approaches to engage web visitors.
Audience conversions in 2020
As we head into the last few months of this very different year, this is the environment that most people and organizations find themselves in:
Offices remain closed, which means it's harder to engage with fellow team members, existing partners, and new audiences.
People are working from home, which means their availability may be shifted as they juggle work and life, jumping from zoom to zoom, and in between trying to search for the information they need to move forward.
Events are canceled or online, which means the opportunity to create meaningful, new connections with new audiences is especially hard to do.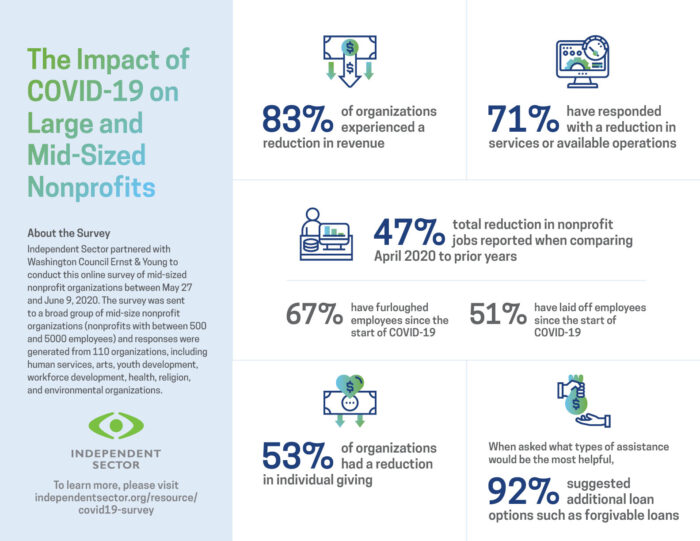 The effects of the challenges mission-driven organizations are facing this year directly affects their ability to do their work and create the impact they want to achieve. Engaging and converting new target audiences such as donors, grantmakers, stakeholders, and volunteers is both more difficult and more essential than in years past.
Converting audiences in real time with conversational marketing
Coined by our partners at Drift, conversational marketing aims to guide users through an engagement funnel more quickly by using real-time conversations. As chatbots are increasingly seen as a natural way to get information, they can help to build relationships, and create authentic experiences between an organization and its target audiences.
Getting a conversation started: Your audiences will be more likely to check out resources provided by your chatbot if your chatbot finds out first what they are there for.
Being helpful to your audiences: Remember, time is key in people's lives these days! A chatbot means that your audiences don't have to scour your website for information on what they are looking for.
Providing value: Once your chatbot helps users find what they are looking for, they have more time to review that content or take the action that is the most useful to their lives.
Getting people engaged in your mission: If you know where audiences' interests lie, it is easier to get them to the parts of your website that matter the most in their lives and encouraging engagement with content becomes more of a natural fit.
Converting new audiences faster: If you can get people to the action faster, there is a higher chance they might take it.
If your organization is intent on acquiring new audiences who can support and echo your mission, starting a conversation sooner than later may already get you a step closer to that goal.
Need help with conversational marketing?
Let's chat! Our experts would love to help you convert new audiences now.