Blog Insights

Finding Nonprofit Insights with Google Data Studio
If reviewing your platform's analytics is one of the most daunting tasks on your to-do list, rest assured: you are not alone.
Sifting through your web analytics to uncover tangible, actionable data that informs how you should modify, promote, or create digital content can be a pretty tall order. It's crucial to efficiently find and interpret the trends that map back to your end goals — whether that's raising donations, increasing newsletter sign-ups, or engaging your community to get involved.
You can remove this anxiety by using Google's Data Studio. These analytics dashboards are tailor-made to your goals, easy to pull up at a moment's notice and provide you with the right data points to help shape your nonprofit's digital communications strategy.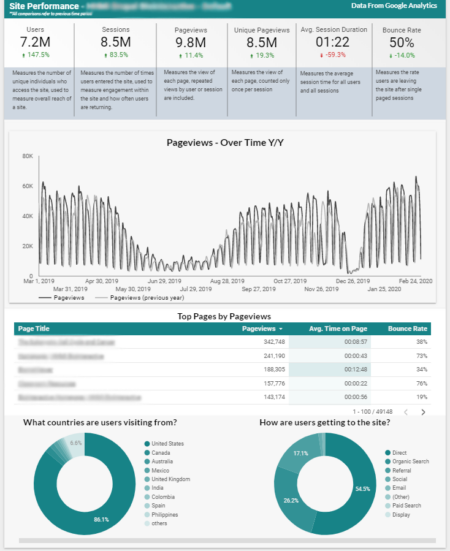 Your Data Studio report(s) can focus on both broad and specific areas. Here are some examples:
Overall site performance dashboard:

Provides a holistic picture of overall site performance to serve as a benchmark for a new site launch (e.g., Who/where are your users? How are they finding your website?)

Content performance dashboard:

Provides you with feedback on how well a particular page type is performing compared to another (e.g., subject overview pages  vs. blog posts).

Blog engagement report:

Monitor blog performance, tracking evergreen (older) trending posts versus newer posts (e.g., What topic is getting the most attention?)
Once you've got your Data Studio reports set up, you can get up-to-the-minute data anytime you need.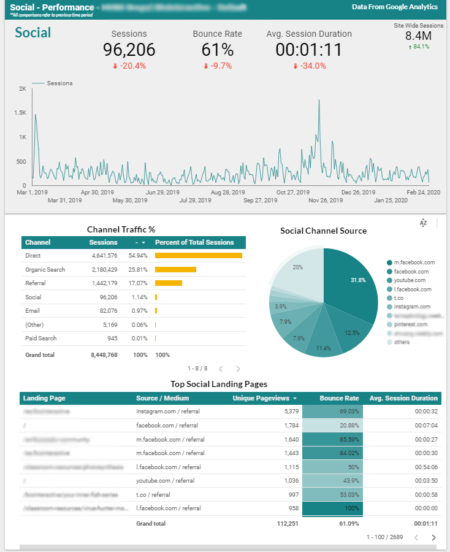 The next time you need to  present themes or findings from your analytics, you've got a solution! At the click of a button, Google Data Studio provides useful reports that help you and your stakeholders properly understand the state-of-play and make valuable recommendations to move the ball forward.  For more information, check out
Data Studio: Taking the Fear out of Analytics Reporting
.
Are you struggling with how to create analytics reports?
We'd love to chat about how custom Data Studio reports can make your life easier. Get in touch today!