Blog Insights

Forum One Wins 12 Davey Awards!
We are excited to share that we have been selected for 12 Davey Awards for our "Creative David" excellence in web design.

The Davey Awards competition honors the achievements of the "Creative Davids" internationally who derive their strength from big ideas, not big budgets. The Davey Awards are sanctioned and judged by the Academy of Interactive and Visual Arts, a top-tier body of select professionals from the "Who's Who" of acclaimed media, advertising, and marketing firms. The 17th Annual Davey Awards received nearly 3,000 entries from ad agencies, digital agencies, production firms, in-house creative professionals, graphic designers, design firms, and public relations firms.
The Davey Awards honor the finest creative work from the best small shops, firms, and companies worldwide, and we are honored to be recognized amongst them for our work in branding, video, mobile, and web design. Here are this year's winners.
NRDC's "Fighting Polluters Since 1970"
GOLD – Activism for Websites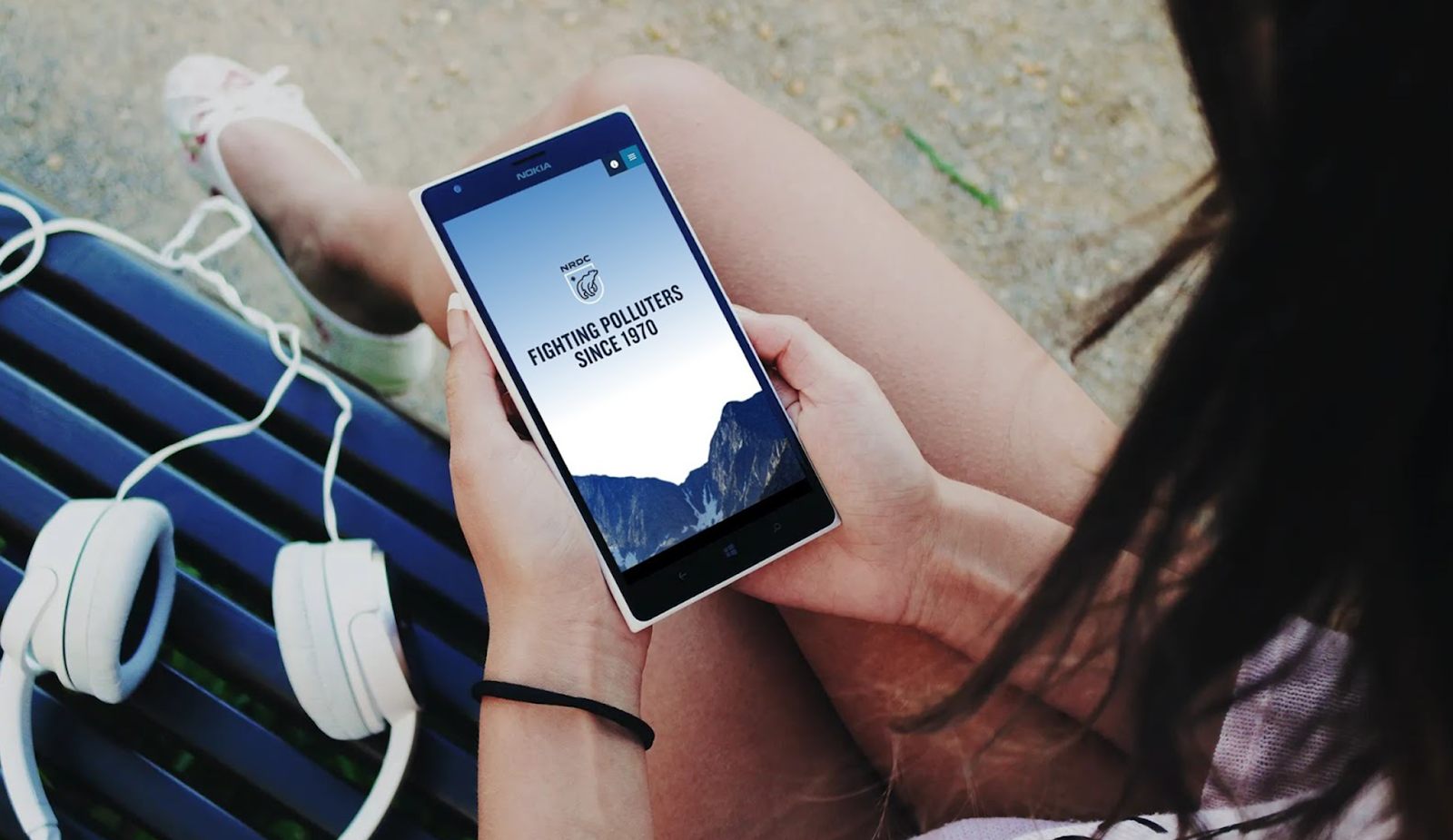 Since 1970, the Natural Resources Defense Council (NRDC) has been working to safeguard the earth—its people, its plants and animals, and the natural systems on which all life depends. To mark its anniversary, NRDC launched an immersive storytelling experience featuring powerful stories and moments from the last 50 years. Our team partnered with NRDC to conceptualize how to capture these highlights in an engaging and informative story. The digital storytelling approach powerfully illustrates all that NRDC has accomplished—from landmark legislation to practical changes that benefit the environment and local communities every day—to inspire audiences to support its work into the future and continue to grow its impact.
NTI Nuclear Security Index
Gold – Activism for Websites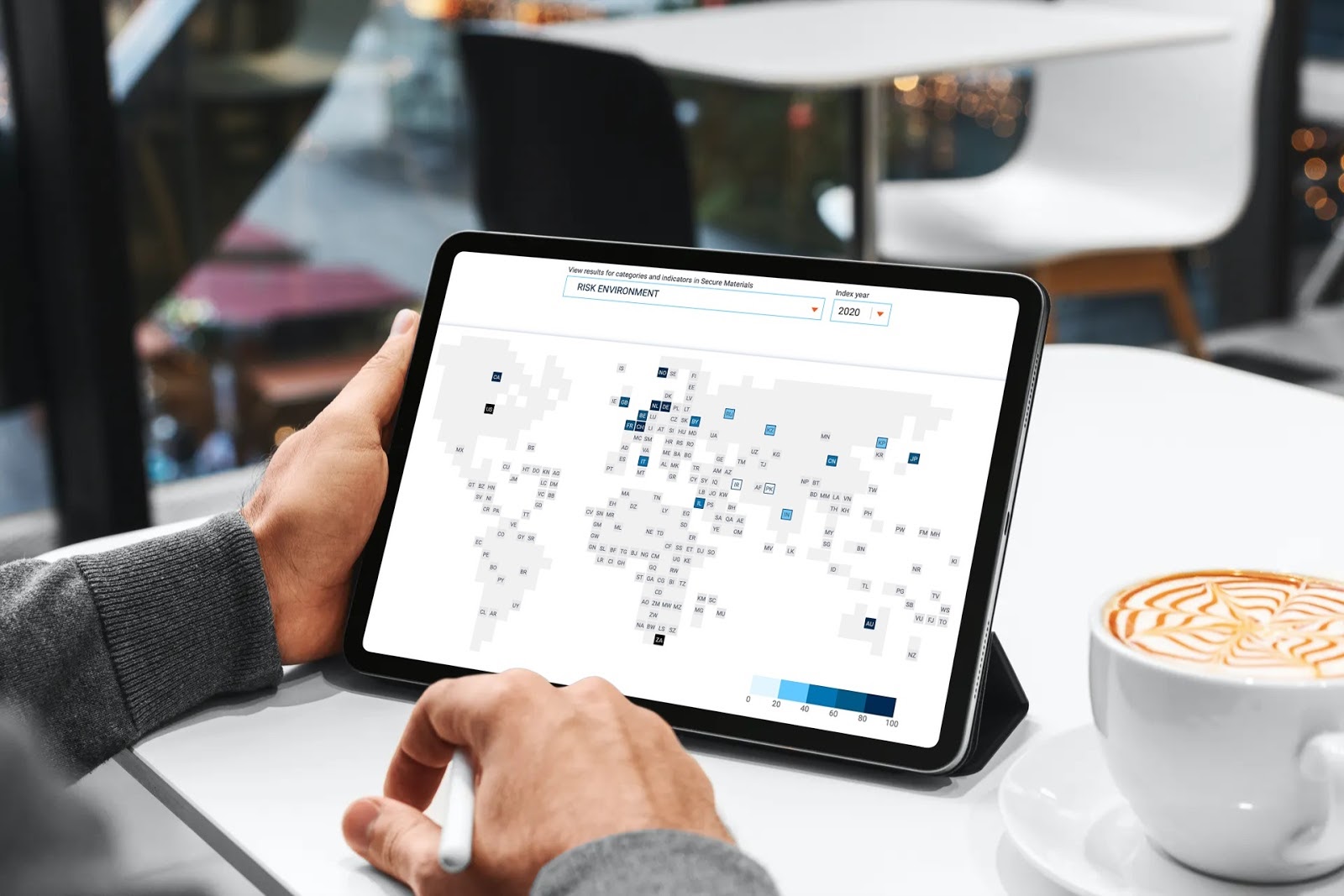 The Nuclear Threat Initiative (NTI) NTI Nuclear Security Index (NTI Index) is the preeminent global data resource on nuclear security, assessing countries' progress, highlighting security gaps, and recommending actions for governments to better protect nuclear materials and build an effective global security architecture. Forum One worked with NTI to redesign and develop the NTI Index website and data visualizations in WordPress and JavaScript React and D3 technologies, with the goals of making the data easier to understand and more motivating and actionable.
The Vilcek Foundation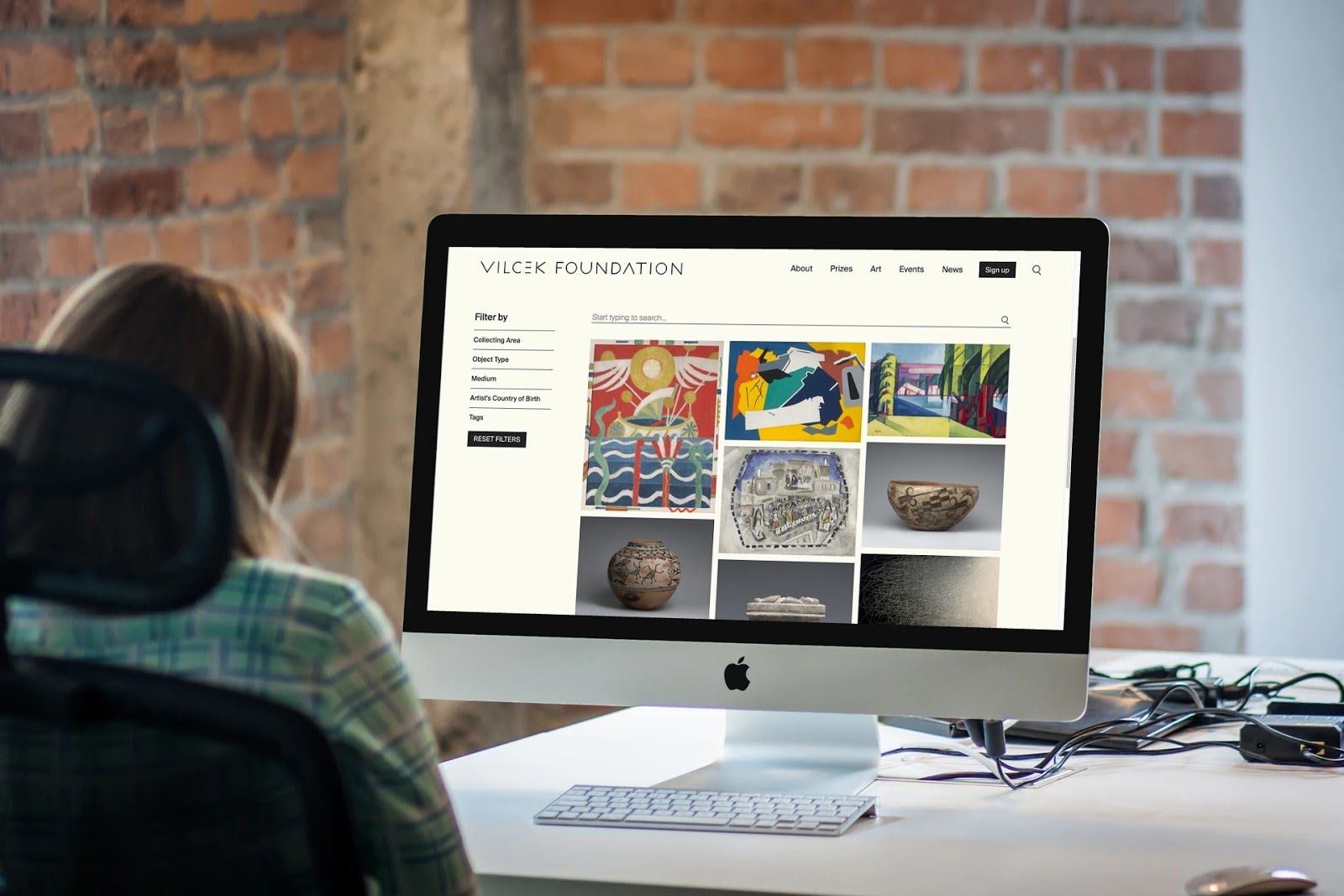 The Vilcek Foundation has a mission to elevate and communicate the importance of immigrants' contributions to the arts and sciences in America. The New York-based foundation also awards annual Vilcek Prizes to support innovators in these areas. Forum One worked with the Vilcek Foundation and design partner Pentagram to launch the new vilcek.org, implementing designs in the WordPress CMS to create a responsive, accessible digital experience that tells compelling and engaging impact stories.
I'm Determined
Silver – Education for Websites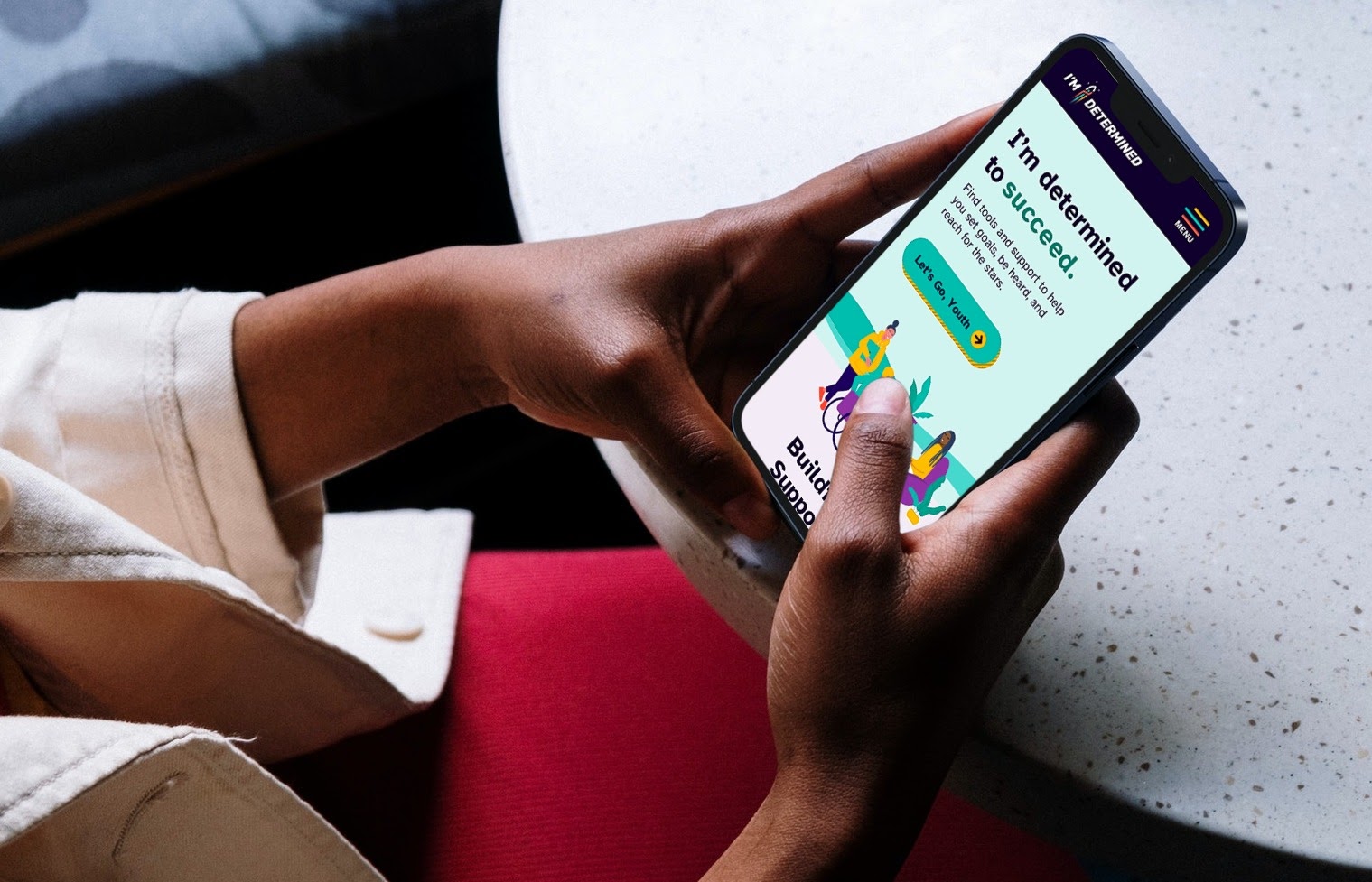 I'm Determined, a project funded by the Virginia Department of Education, connects youth – especially those with disabilities – with self-determining educational opportunities and resources to help them succeed in school, make friends, make decisions, and develop leadership skills. Forum One worked with stakeholders from I'm Determined and the James Madison University (JMU) Institute for Innovation in Health and Human Services to develop a comprehensive digital strategy, reimagine and redesign the program's brand identity, and redesign and develop the website in WordPress to increase the program's reach and impact.
2021 State of Babies Yearbook (Zero to Three)
Silver – Features, Art Direction for Digital Content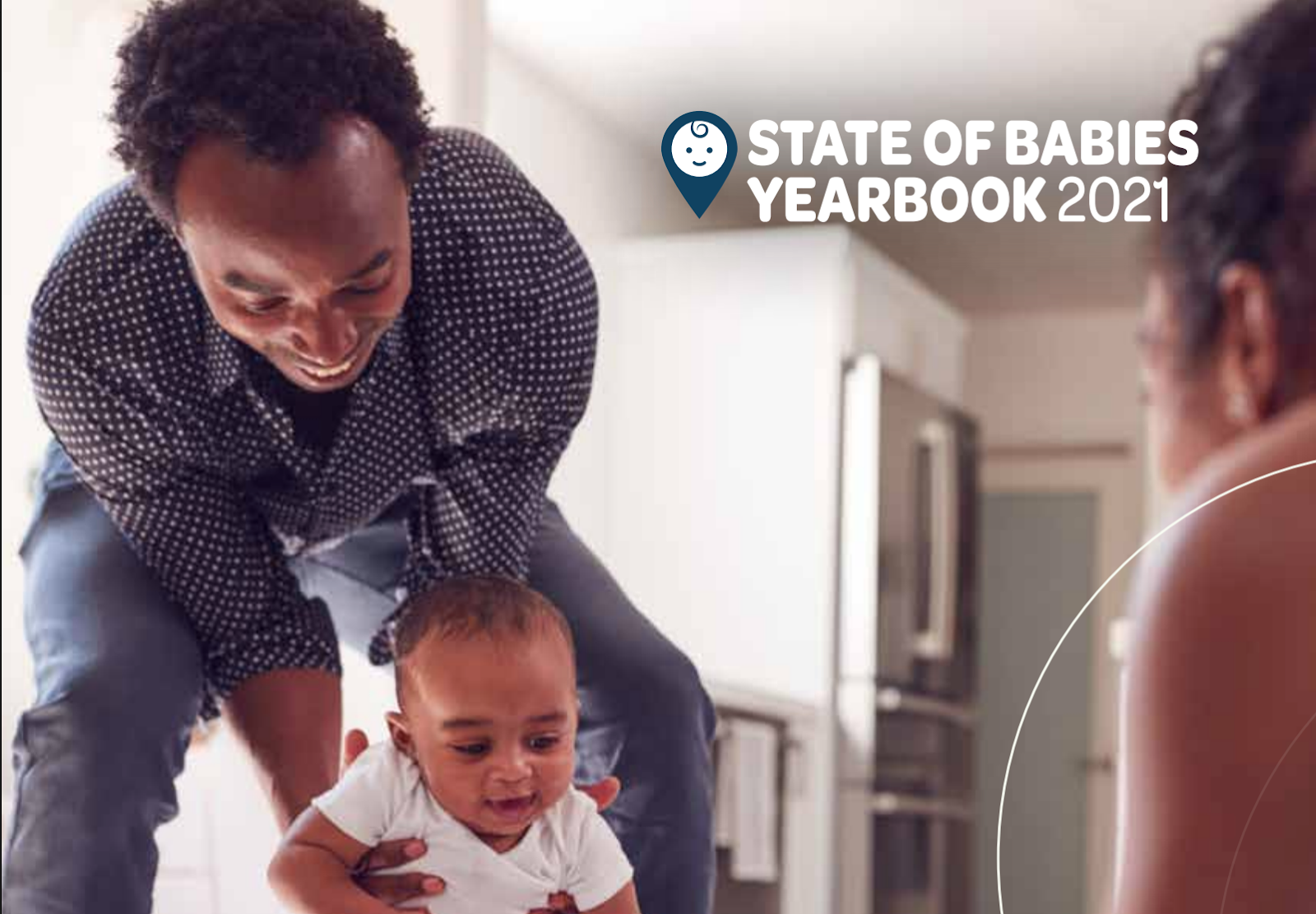 The Zero to Three Policy Center, an organization is an independent, non-partisan research-based voice that educates the public and political leaders about the unique developmental needs of babies and toddlers. Zero to Three advances policy solutions designed to support and strengthen families, raise awareness and promote action on behalf of babies and toddlers. The State of Babies Yearbook is an annual report that provides a narrative of the data collected on the developmental needs of babies and toddlers that is shared with policymakers and caregivers to inform legislation and improve outcomes for babies and toddlers.
Children's Hospital Colorado Foundation
Silver – Health & Health Services for Websites
Children's Hospital Colorado Foundation is dedicated to advancing the mission of Children's Hospital Colorado by providing family-centered care, conducting cutting-edge research and treatment to build kids' confidence through their hospital sports program, and providing family sleep rooms, and integrating art therapy into the healing process. Forum One and Children's Hospital Colorado Foundation began working together to leverage the Foundation's digital ecosystem to position it as the charity of choice in the Denver area. We worked with them to rethink their digital ecosystem from the ground up and optimize how they are attracting, engaging and growing their target audiences, including donors and supporters.
City Health Dashboard
Silver – Health & Health Services for Websites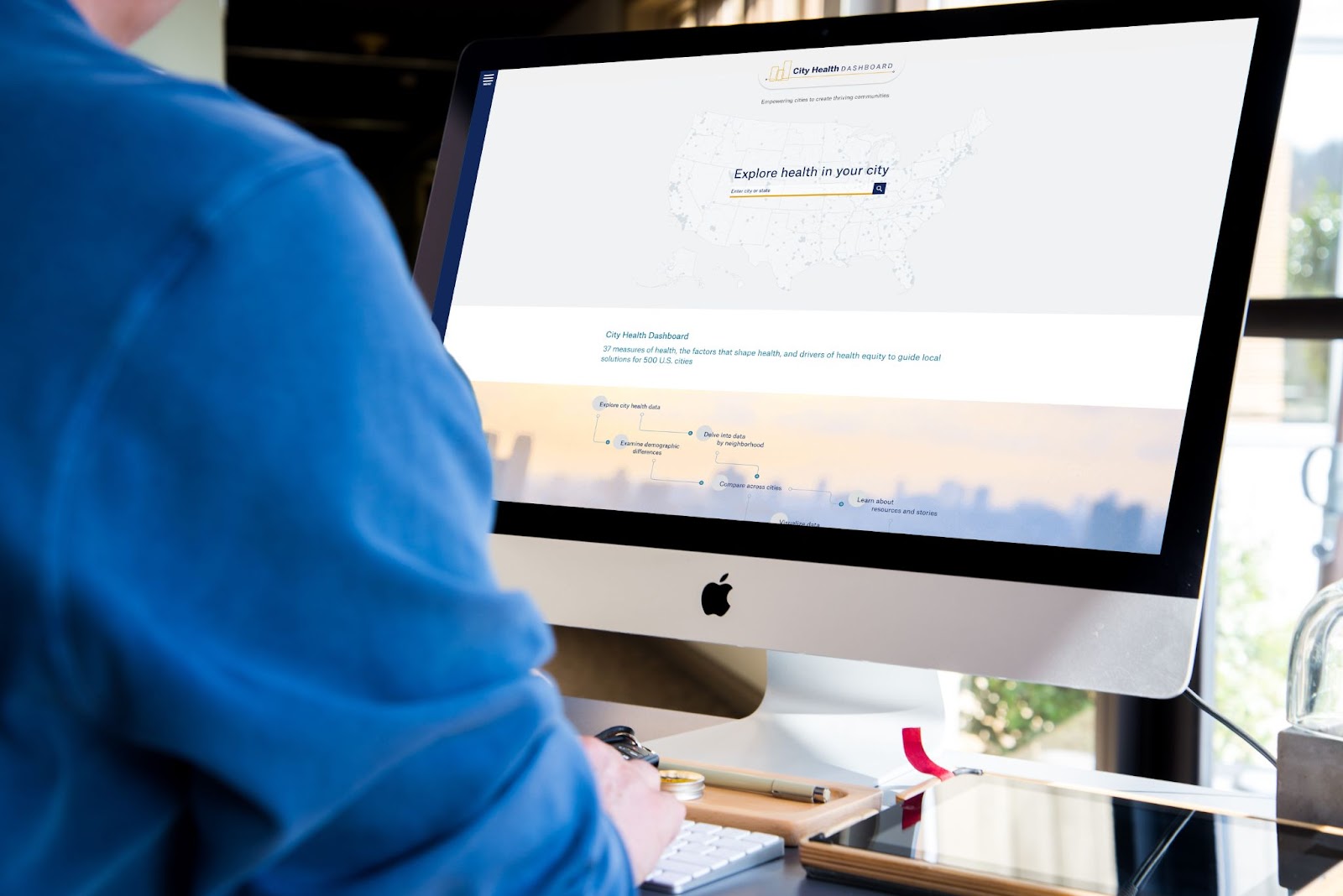 The City Health Dashboard's goal is to improve the health and well-being of people in communities throughout the United States. The dashboard provides city leaders and communities with an array of regularly updated data that is specific to neighborhood and/or city boundaries. Forum One designed and developed the City Health Dashboard with NYU Langone Health's Department of Population Health to share and compare data on 37 measures of public health across more than 500 U.S. cities.
Robert Wood Johnson Foundation's Align for Health
Silver – Health & Health Services for Websites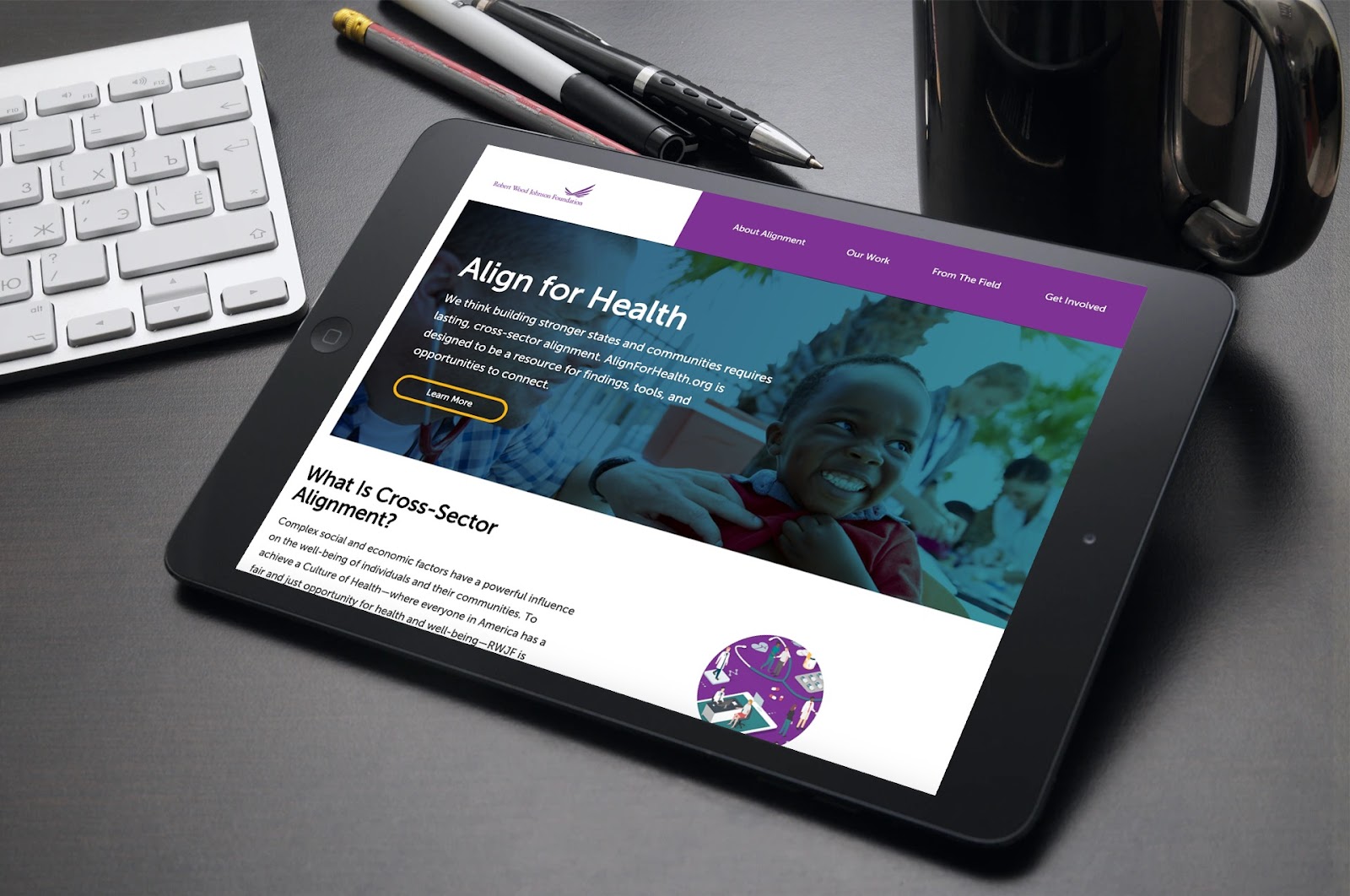 Align for Health is an initiative of the Robert Wood Johnson Foundation (RWJF) and the Georgia Health Policy Center that aims to build stronger partnerships across the health care, public health, and social services sectors to improve the health and wellbeing of people and communities. Forum One teamed up with McCabe Message Partners to launch a new WordPress website for Align for Health to share its resources and connect its audiences, with our team providing user experience and visual design, front- and back-end development, and quality assurance.
National Endowment for the Arts
Silver – Cultural Institutions for Websites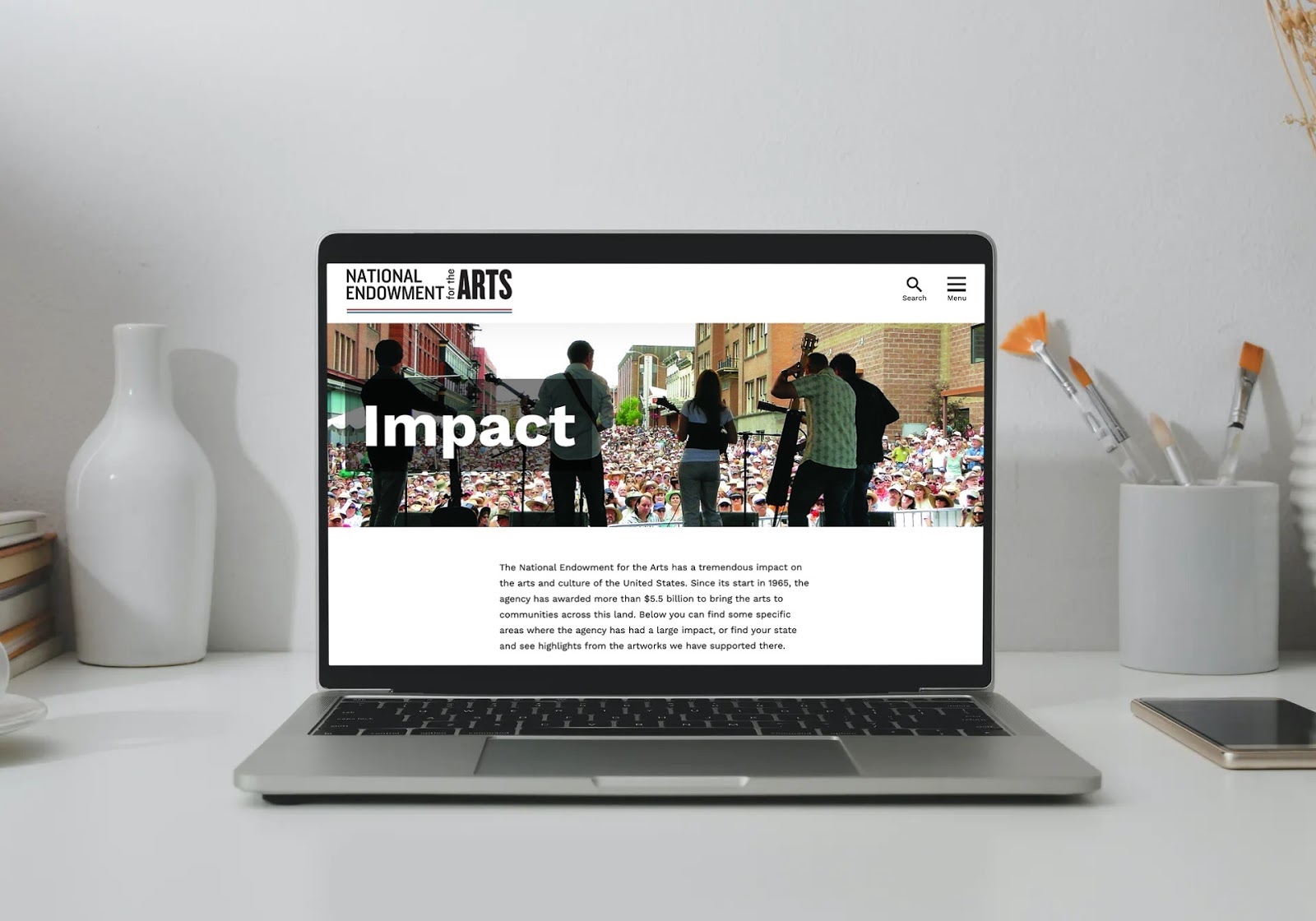 Forum One redesigned and developed the National Endowment for the Arts (NEA) website in Drupal 9 to help NEA more effectively communicate its impact in local communities, to reach its goals to engage more diverse grantees – especially from rural and underserved areas – and demonstrate its value to secure support from policymakers and ultimately bring the arts to more Americans.
The ALS Association
Silver – Associations for Websites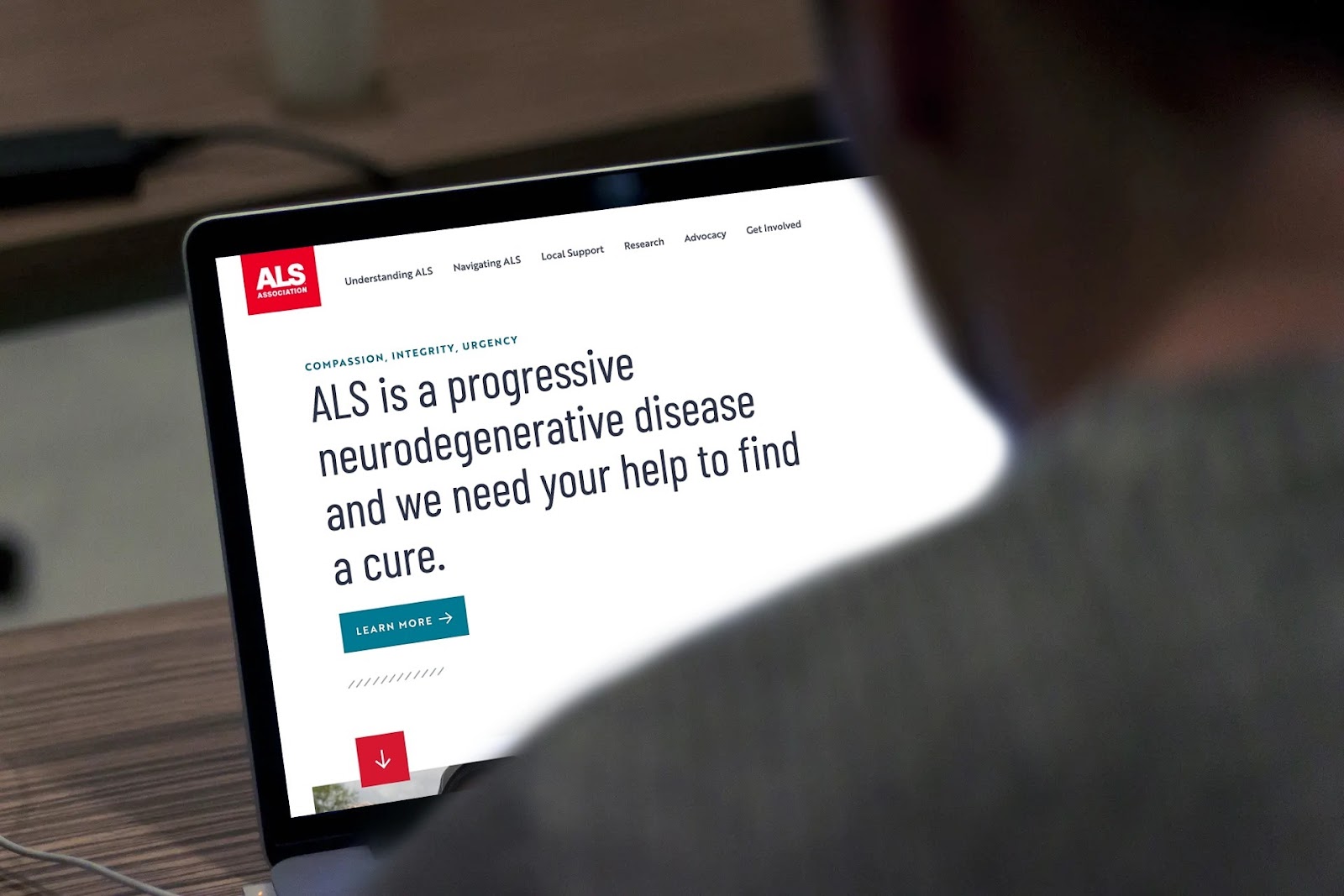 The ALS Association works to discover treatments and a cure for ALS while also improving the quality of life for people affected. Forum One partnered with Attain to guide the ALS Association through an enterprise digital transformation, including redesigning ALS.org and 39 chapter sites, migrating its digital ecosystem from Luminate and Blackbaud into the Drupal 8 CMS, and integrating the website platform with the Salesforce CRM and the Classy fundraising platform to help the Association serve its multiple audiences and achieve its wide-reaching mission.
Arkansas Museum of Fine Arts
Silver – Arts for Websites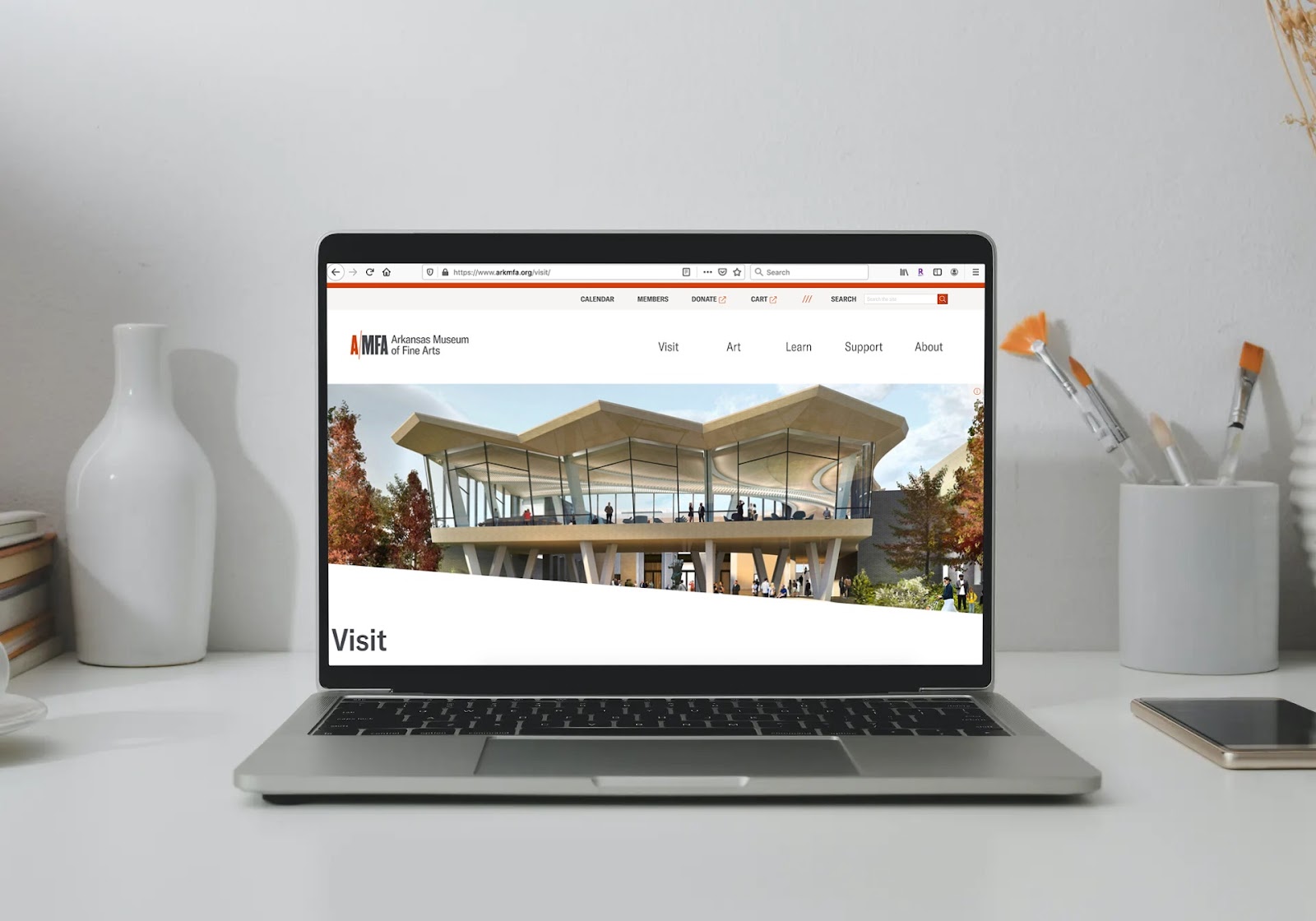 Forum One engaged with the newly rebranded Arkansas Museum of Fine Arts (formerly Arkansas Arts Center) at a critical moment in their journey. They were repositioning themselves to be not only a pillar of the Little Rock community, but also a world-class fine arts museum. We worked with them to create a site that not only meets their needs in a time of transition, including being in a massive rebuilding process of their museum, restructuring their programmatic offerings, and looking for ways to engage their audience virtually, but also will serve their future needs as they reopen to the public in 2022.
The Frist Art Museum
Silver – Arts for Websites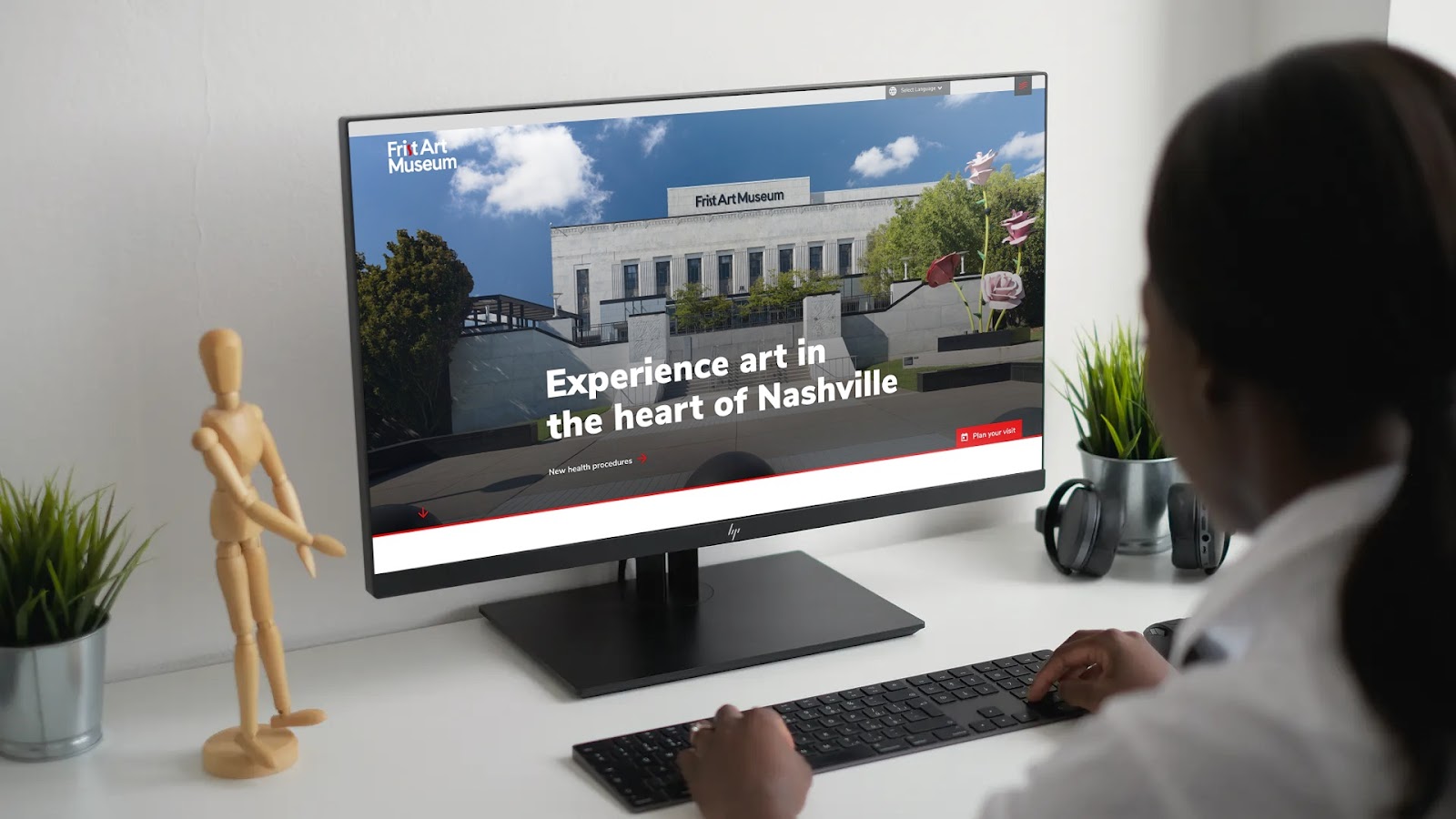 The Frist Art Museum is a destination for art, culture, and community in the heart of Nashville, TN. Forum One worked with the Frist team to reimagine, redesign, and develop a new museum website in WordPress, with the goals of creating an engaging digital presence that inspires cultural curiosity and brings visitors back time and again for new and enriching experiences.
Congratulations to the Forum One team and our wonderful clients! Together, we've created these great digital designs and platforms and your amazing work has been noticed!
Looking to refresh your digital communications? Let's talk.
Forum One's team of award-winning designers, strategists and technologists work with some of the world's most inspiring nonprofit brands. We'd love to include you too.