Blog Insights

Forum One Wins 9 Vega Awards
We are excited to announce that Forum One has been recognized as a 2022 Vega Awards winner of 9 awards in six different categories!
The Vega Awards acknowledge those who create and continually expand the digital universe. Organized by the International Awards Associate (IAA), a group of industry innovators, creators, designers, and communications professionals deeply committed to recognizing and honoring the outstanding performance, talent, and effort of the best digital and creative professionals around the world.
Forum One received 9 awards in six categories in this year's awards for Canopus (platinum), Centauri (gold), and Arcturus (rose gold) across the categories of government, health care services, diversity & inclusion, art, nonprofit, education, and financial services.
Without further ado – here are this year's 2022 Vega Award Winners!
Harry S. Truman Scholarship Foundation
Canopus – Website for Government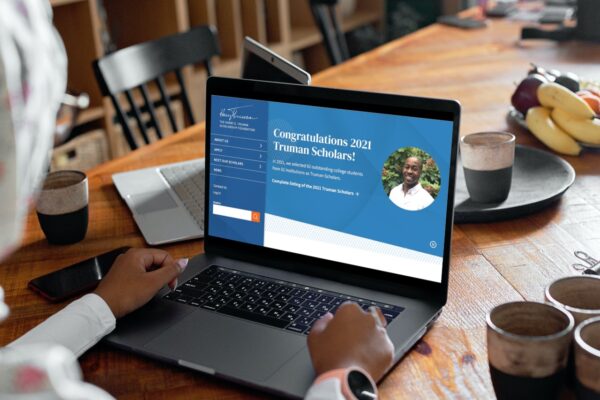 The Harry S. Truman Foundation supports the graduate education of outstanding young men and women committed to public service leadership. The Foundation was created in 1975, and since then it has supported nearly 3,000 Truman Scholars who are making a difference across the globe.
Truman Foundation staff selected Forum One to redesign and develop the new Truman.gov. Forum One transformed Truman.gov into a streamlined design that is tailored to each of Truman's main audience groups: scholars, candidates, and faculty representatives.
Patient-Centered Outcomes Research Institute
Canopus – Website for Health Care Services
Patient-Centered Outcomes Research Institute (PCORI) funds research to help patients, caregivers, clinicians, policymakers, researchers, insurers, and other stakeholders make informed healthcare decisions. Forum One has worked as a digital strategic partner to PCORI since 2013 to help the organization establish its identity and extend its reach online, providing services spanning digital strategy, user experience, design, Drupal development, analytics, and ongoing support and optimizations.
National Museum of African American History and Culture's Talking About Race
Centauri – Website for Diversity & Inclusion
Forum One worked with the NMAAHC team to design and launch the Talking About Race section of the website, extending our design system and inviting user experience to share relevant and engaging resources for diverse audiences. Talking About Race has been widely referenced and shared as a compelling, timely, and actionable resource in recent months as people across the country seek to educate themselves and others and have candid, overdue, and often difficult conversations about race in our society and how to make substantial progress in ending racism.
Environmental Protection Agency
Centauri – Website for Government
Forum One has worked with EPA since 2012 to plan and implement a range of strategic, prioritized efforts to unify and optimize the Agency's complex enterprise Drupal presence, encompassing hundreds of sites. Our work has included an enterprise website redesign of epa.gov, and a full platform upgrade and migration from Drupal 7 to Drupal 8 and 9 on a new cloud hosting infrastructure that we architected that launched in 2021.
Arkansas Museum of Fine Arts
Centauri – Website for Art / Performing Arts
Forum One designed and developed a user-friendly and flexible digital experience for the Arkansas Museum of Fine Arts to serve its evolving needs and diverse audiences in a time of rebranding and transition, to showcase exhibitions, drive engagement with events and classes, and deliver an integrated and world-class experience for visitors that celebrates the art of the Delta region while bringing national and international voices into the community.
American Council of Learned Societies
Centauri – Website for Art / Performing Arts
American Council of Learned Societies (ACLS) supports the creation and circulation of knowledge that advances understanding of humanity and human endeavors in the past, present, and future, with a view toward improving the human experience. We worked with ACLS to translate their new strategic priorities into an engaging digital experience. We also helped to streamline their workflows and content administration with CRM integration, improved site architecture, and a component-based design approach. Our design aimed to bring the human element of the humanities into focus.
Urban Institute Ed Data Portal
Centauri – Website for Nonprofit
The Urban Institute is a "nonprofit research organization that provides data and evidence to help advance upward mobility and equity." We partnered with the Urban Institute's Center on Education and Policy to reenvision their Education Data Explorer. This tool provides data on schools across the country – School Districts, Colleges and Universities, Legal Units (i.e. KIP charter schools) – tied to geographies (city, town, county, census tract). We worked with the Urban Institute to redesign the Education Data Explorer improving its front-end interface and workflow for data updates.
Nation's Report Card, National Assessment of Educational Progress Long Term Trends
Arcturus – Website for School/University
Since 2012, Educational Testing Service (ETS) has engaged Forum One to design and build more engaging, interactive reports to share the National Assessment of Educational Progress (NAEP) results. Since then, Forum One has completed multiple reports each year under the NAEP program, including the most recent 2019 Nation's Report Cards for Mathematics, Reading, and Science, and the 2018 Technology and Engineering Literacy, Civics, Geography, and U.S. History Assessments, designing and building interactive reports to explore NAEP data at the national, state, and district levels.
Farm to School Census
Arcturus – Website for School/University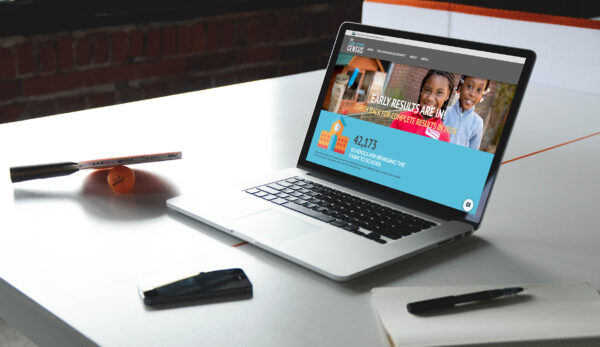 Farm to School is a nationwide grant program run by the United States Department of Agriculture's (USDA) Food and Nutrition Service (FNS) that encourages school districts to buy more food from local farmers to spur economic development and make meals healthier, more affordable, and more environmentally conscious. Since 2014, Forum One has partnered with FNS to uncover and illustrate the most compelling stories emerging from the annual Farm to School Census, which collects and analyzes data on how 18,000 school districts are using local food. In 2019, USDA conducted the third Farm to School Census to measure progress towards reaching their goals.
We are so very grateful for this recognition. We would like to extend an extra congratulations to Forum One team members who've been working on these projects and our amazing partners who have given us the opportunity to collaborate.