Blog Insights

Forum One Wins 5 WebAwards!
The results are in! We are excited to announce that Forum One has been recognized as a 2022 WebAwards winner of five awards in five different categories.
The WebAwards are the longest-running annual website award competition dedicated to naming the best websites in 96 industries while setting the standard of excellence for all website development. The Web Marketing Association, organizers of the WebAwards, highlights the importance of "recognizing the people and organizations responsible for developing some of the most effective and best web sites on the Internet today. It's a great morale builder."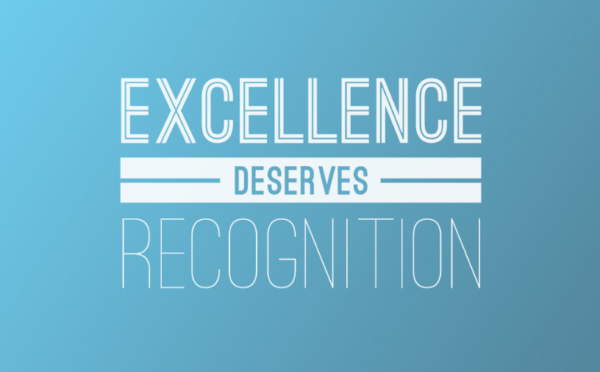 Forum One received five awards in six categories in this year's awards for Arts Standard of Excellence, Best Beverage Website, Education Standard of Excellence, Environmental Standard of Excellence, and Government Standard of Excellence. Check out our winners below!
American Council of Learned Societies (ACLS)
Arts Standard of Excellence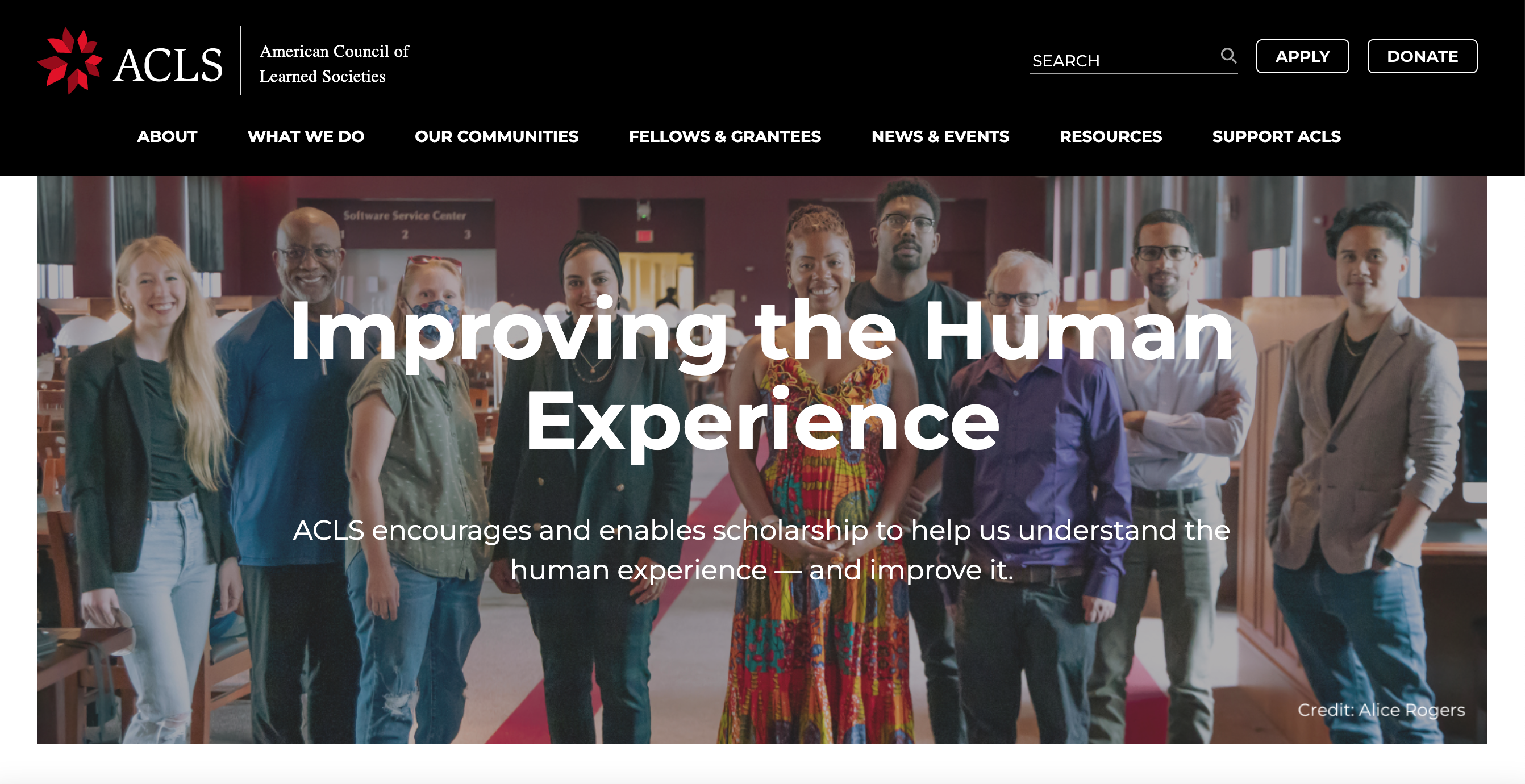 American Council of Learned Societies (ACLS) supports the creation and circulation of knowledge that advances understanding of humanity and human endeavors in the past, present, and future, with a view toward improving the human experience. We worked with ACLS to translate their new strategic priorities into an engaging digital experience. We also helped to streamline their workflows and content administration with CRM integration, improved site architecture, and a component-based design approach. Our design aimed to bring the human element of the humanities into focus.
Washington State Wine Commission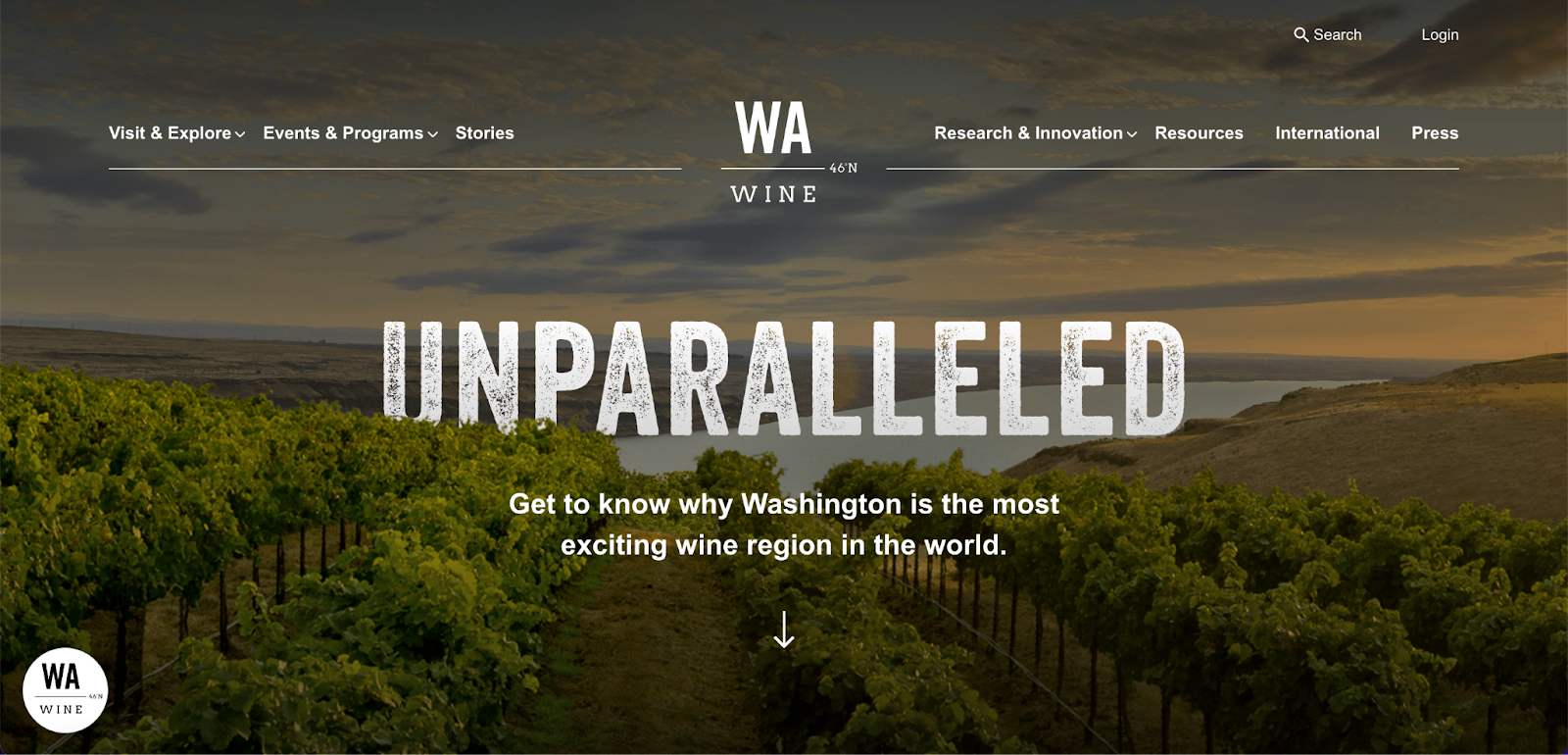 The Wine Commission's work operates across sectors, combining environmental science and sustainability, tourism, business, and public service, and its digital presence must serve multiple audiences. We crafted clear user journeys to connect site visitors with what they need, including information on visiting Washington wineries, connecting with events and programs, and finding the latest research news and grant opportunities. For all audiences, we designed the site to feature bold visuals and multimedia features that highlight the personal stories, traditions, innovations, and science behind what makes Washington wine unique in the world. 
Urban Institute Ed Data Portal
Health Care Education Standard of Excellence of Excellence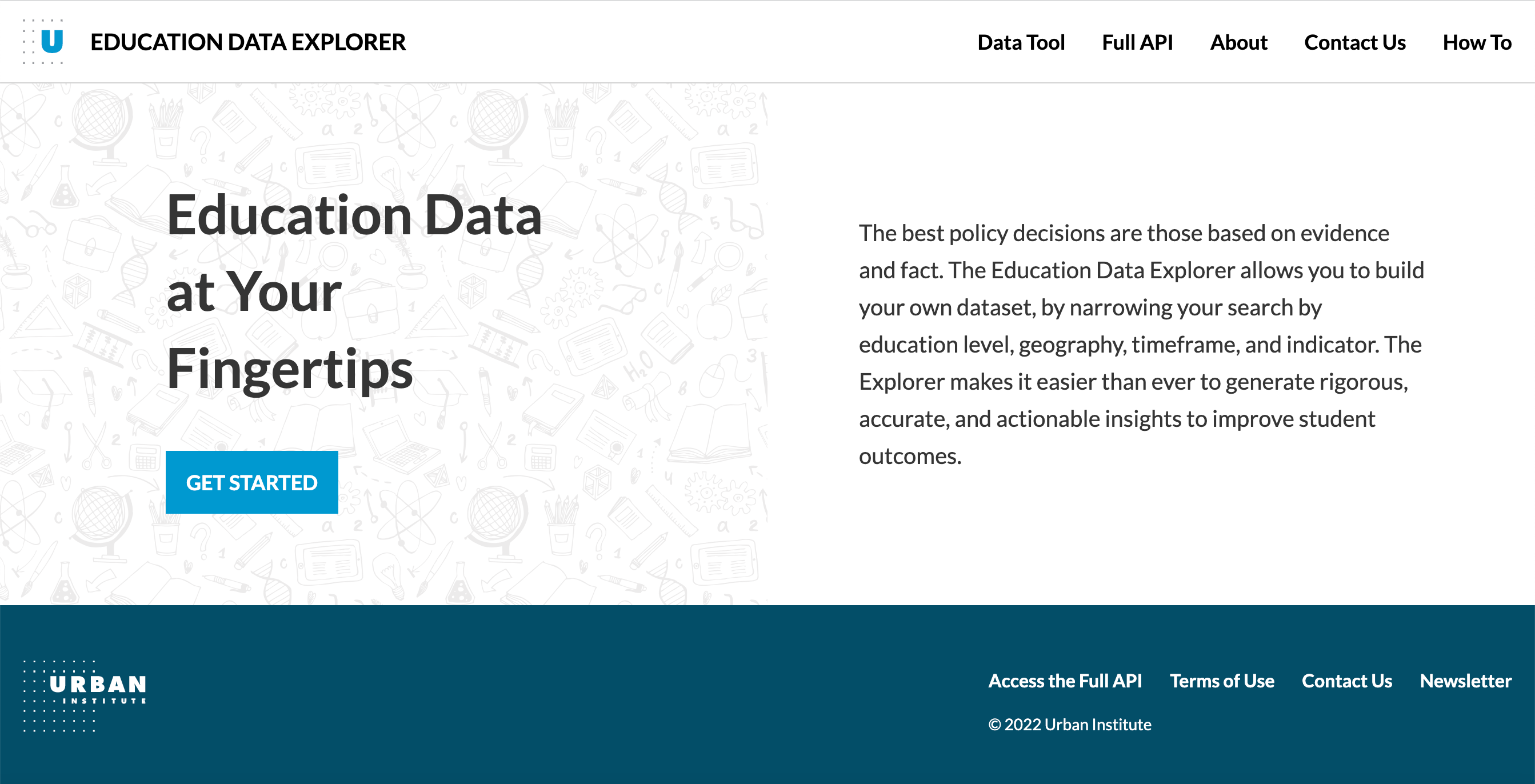 The Urban Institute is a "nonprofit research organization that provides data and evidence to help advance upward mobility and equity."  We partnered with the Urban Institute's Center on Education and Policy to re-envision its Education Data Explorer. This tool provides data on schools across the country—school districts, colleges and universities, legal units (i.e. KIP charter schools)—tied to geographies (city, town, county, and census tract). We worked with the Urban Institute to redesign the Education Data Explorer, improving its front-end interface and workflow for data updates.
EPA.gov
Environmental Standard of Excellence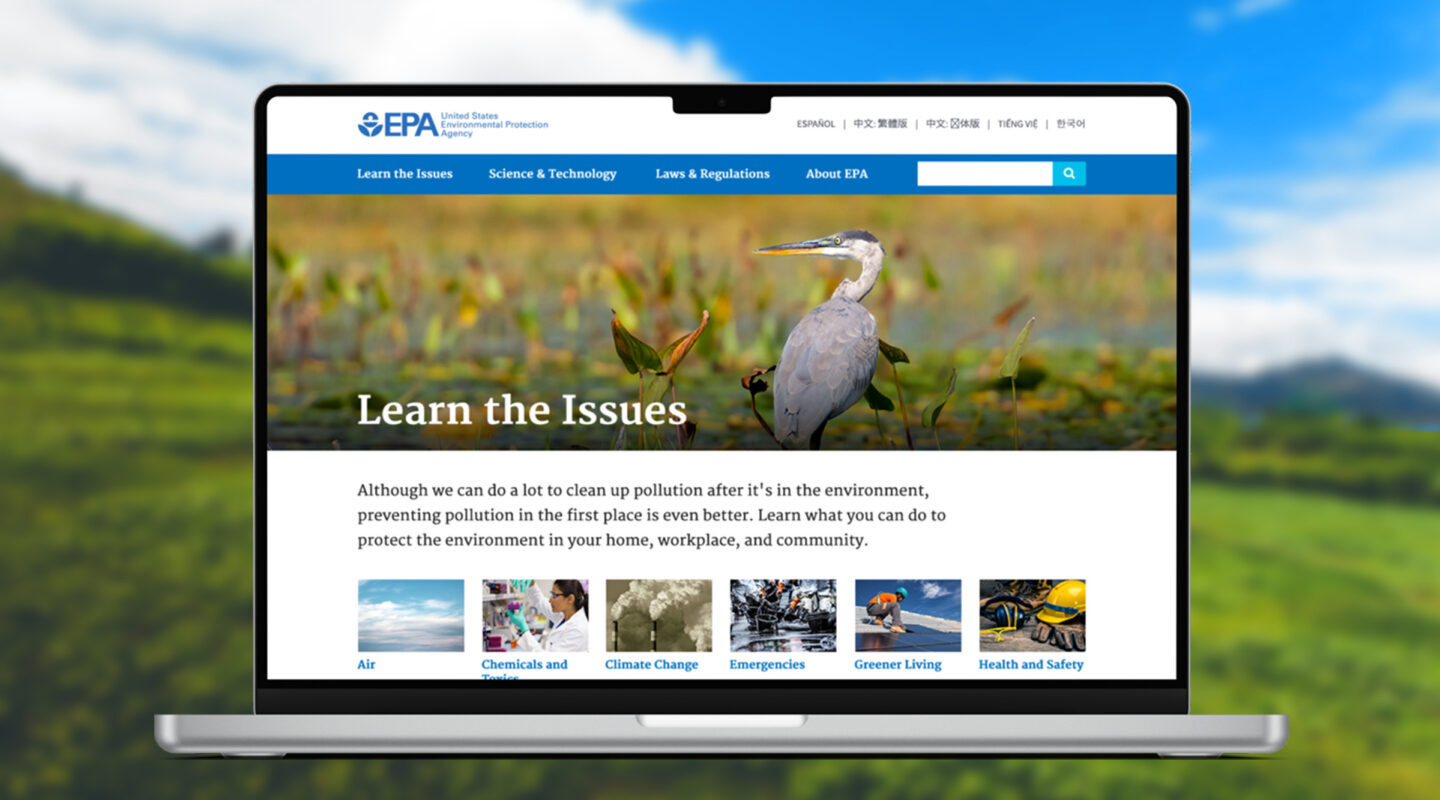 Forum One has worked with the U.S. Environmental Protection Agency (EPA) since 2012 to plan and implement a range of strategic, prioritized efforts to unify and optimize the Agency's complex enterprise Drupal presence, encompassing hundreds of websites. Over 10 years later, we continue to maintain and modernize the agency's centralized online experience. We redesigned and rethemed the EPA homepage and created and continue to support a centralized online experience that helps EPA's site visitors accomplish their tasks more quickly, and lets EPA's hundreds of content managers do their jobs more effectively. 
Harry S. Truman Scholarship Foundation
Government Standard of Excellence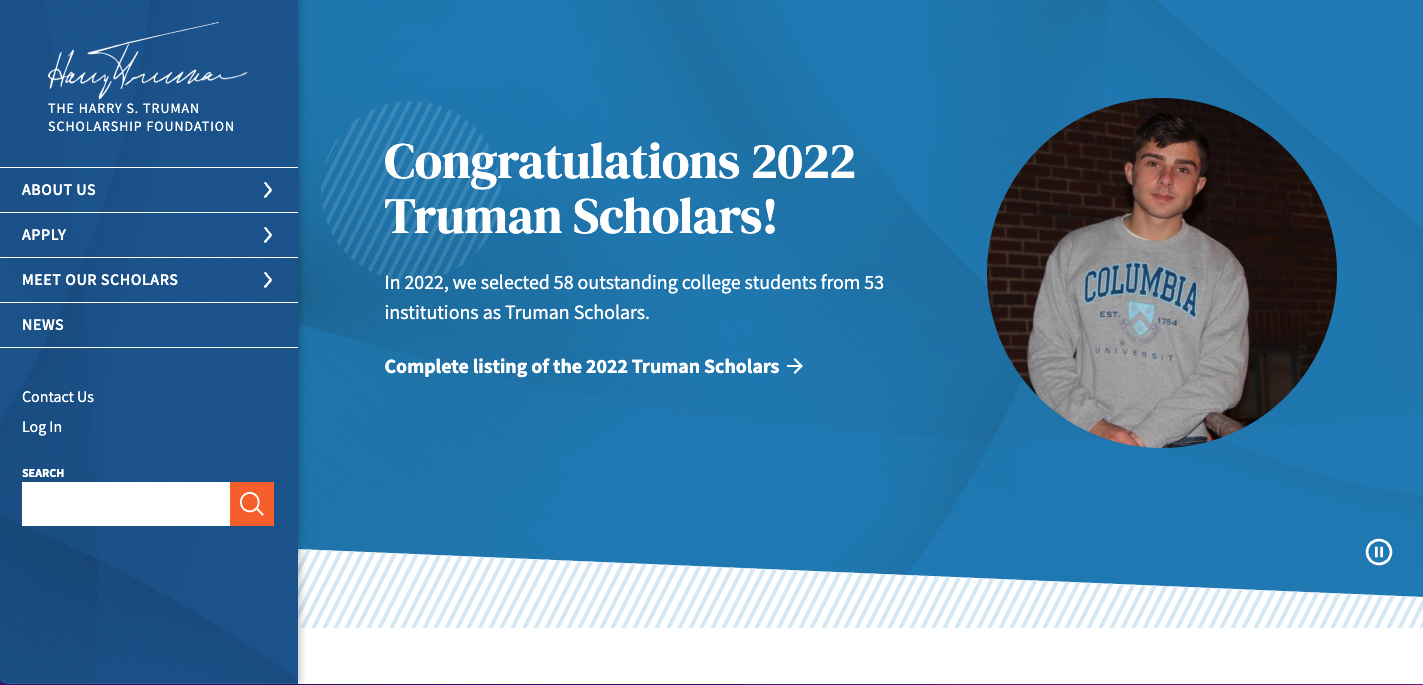 The Harry S. Truman Foundation supports the graduate education of outstanding young men and women committed to public service leadership. The Foundation was created in 1975, and since then it has supported nearly 3,000 Truman Scholars who are making a difference across the globe. We helped the Harry S. Truman Scholarship Foundation streamline and modernize its online scholarship application and review process. Our solution, developed in Drupal 9 and optimized for use across devices, gives all users (candidates, scholars, faculty representatives, and staff) individual dashboards that are customized to their specific user roles and tasks. We also built a database of previous and current scholarship grant recipients, and a private directory for Scholars to connect with their peers. 
Congratulations to all Forum One team members who were part of these great projects! We are so pleased to see your hard work recognized by these 2020 WebAward results.