Blog Insights

Mapping Content to Audiences – Part 1
Part 1: Setting the Foundation. Sticking to the Point.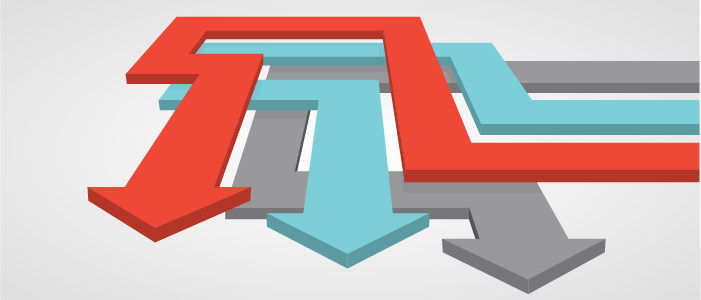 The pressure to produce and maintain web content is real, and it's easiest to just write what you know. Unfortunately, this often means organizations just write about themselves (e.g., "Our Company is Turning Seven!").
The reality is that your audiences most likely aren't looking for information about you. They're looking for information that's valuable and will help them solve some problem of their own.
Audience Truths
Particularly when it comes to blogging, social media, and other forms of publication, there are a few hard truths to swallow:
People read things that fulfill a need or interest.
People follow brands they love.
People interact with content they find valuable.
Seriously consider this: When was the last time you sought out news about an organization? What was the last branded (for-profit, nonprofit, or government) blog or Twitter account you followed? And why did you do it?
Big brands have been figuring out whether the content they produce is meant to attract new audiences, or bolster current ones for a long time now. There's no reason these practices can't extend into nonprofits, no matter the size.
People follow and engage with brands who provide them value without directly asking for anything substantial in return. And if they like you, they'll remember you.
A Foundational Content Rule
Before laying out an approach, there's a golden rule for successful content, no matter the channel. Each piece of content should have a clear, simple answer to the question, "What's the point?" When starting a new content/editorial plan, write "The Point" the first few times to get a feel for the thinking.
If "The Point" includes the brand before the audience member's needs or interests, that's a problem.
For example, let's say I'm running communications for a small wildlife rehabilitation center. We're in dire need of donations. It's our lifeblood. So we schedule an open house. The director of the center comes to me and tells me, "Look, Kristina, we need to blast our whole email list to let them now about our open house. Tweet it. Stick it on the blog."
Instead of just posting this as "news" to all these channels, I need to first ask myself, "What's the point for my audience?" Another way to put it might be, "How can I make this update valuable to my audience?"
There are many answers to this question, but in my case, I consider my audience's attributes and needs. I know my audiences are largely 30 to 50-year-olds, many of whom are parents of small children. To target them and give them value, I title my blog post, "Family-Friendly Animal Adventures for November." In this post, I list other local events, and feature our upcoming open house. This is not the place to ask for donations, so I leave that out for now. I then repurpose the blog post for email, social media, and any other channels we use.
The important part of the story is this: I thought first about what my audience wanted, not what my director wanted. Both are important needs to address, but it must be audience first to accomplish anything.
With this foundation in place, we can get into the actual how. In Part 2, that is. Stay tuned for a three-pronged approach to your content and editorial planning.