Blog Insights

Staff Spotlight: Christine Perlick, Director, Client Services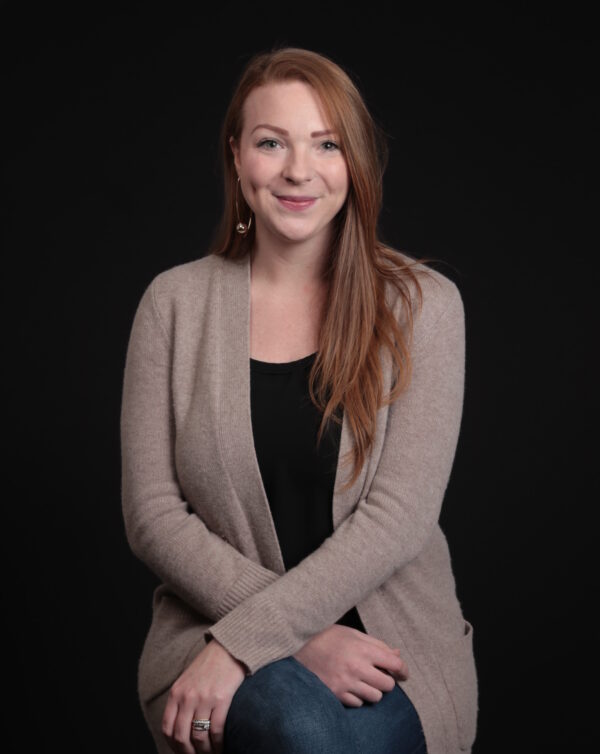 Our talented staff is the backbone of all our work at Forum One. With diverse backgrounds, experiences, and specializations, they share a curiosity and passion for the mission-driven work we embrace every day.

Meet Christine Perlick, Forum One's Director of Client Services. Christine provides senior-level strategic guidance, ensuring excellence and mission alignment across the projects in her portfolio. With a background in strategic planning and project management, Christine is known for her positivity and enthusiasm. She believes that every problem can be solved with good communication, collaboration, and chocolate pretzels.
I wear a couple of different hats. I am a senior leader on the Account Growth team, responsible for staff management and satisfaction, training and continuing ed, and strategic planning. I'm also an Account Manager day-to-day, supporting project teams, ensuring project success, and setting a long-term strategic vision for the clients within my portfolio.
What's the most exciting project you've worked on recently?
My resume is speckled with strategy and user experience (UX) roles, so I always enjoy an opportunity to tap into this passion and collaborate with Forum One's creative experts. Recently, our team partnered with March of Dimes to develop a Digital Strategy and Roadmap. Our work resulted in a multi-year plan to transform the organization's 30+ digital experiences. Establishing these kinds of plans requires a deep understanding of stakeholder and audience needs/barriers, as well as each aspect of the complex ecosystem that's needed to support the changes proposed. Not only is it exciting to watch this kind of strategy take shape, but it's an ongoing privilege to see all of the pieces fall into place over time.
What type of projects do you work on?
Forum One is a full-service agency, so I oversee a variety of projects ranging from branding and social media marketing engagements to custom web and app development. I know enough about each of these services to be dangerous, so there really isn't a limit to what I'm willing to bring on.
How do you approach client services and new business opportunities?
One of my primary responsibilities is to expand Forum One's footprint within a client organization. While this does entail growing our services within existing accounts, this is usually accomplished through different methods than our Business Development team might use. Because I am regularly in touch with client partners and am intimately familiar with their strategic goals and plans, I'm able to proactively spot opportunities for partnership. Once our team has established trust through the successful delivery of past project work, a brief introduction of services and a little bit of legwork to tailor our approach to the client's unique needs usually opens the door to new possibilities.
What's the most rewarding part of your job?
At Forum One, "Account Manager" is synonymous with "Trust Ally." To do our jobs well, we need to forge deep and lasting relationships with our clients, speak their language fluently, and understand their strategic goals from a ten thousand-foot view so that we can ensure every project we partner on is helping to further their mission. These relationships are undoubtedly the most rewarding aspect of my job.
What's it like to work with teams at Forum One?
The team at Forum One is exceptional for so many reasons. Every day, I'm surrounded by smart, talented, and empathetic people. It's worth mentioning that these are also the kinds of compliments I hear from our clients most. Agencies can sometimes feel like a "fight to the top," but not here. Our teams are collaborative and compassionate, and our work is better because of it.
What sets Forum One apart from other places you've worked?
Simply put: The people who work here and the clients we agree to work with. It's a selfless culture that is really keen to make a difference in the world. If the work won't have a meaningful impact, it's not the kind of opportunity Forum One will pursue. You don't hear things like "design for the sake of design" at Forum One.
What do you love to do outside of working at Forum One?
I moved to Seattle at the onset of the pandemic and have adopted some Pacific Northwest hobbies for sure. This year, mushroom foraging and cross-country skiing were added to the list!
Want to learn more about how Christine or other Forum One team members can help you develop digital solutions that drive impact? Get in touch!