Blog Insights

Why You Need a Brand System
A brand system provides a visual and conceptual roadmap for your organization's brand. It provides a clear path to communicate a consistent narrative about who you are and tells a powerful story.
Branding plays a major role in how organizations communicate with their audiences. Through both visuals and language, a brand system is the physical manifestation of your organization's brand promise. It communicates your organization's mission and values while helping audiences understand why you matter to them.
Creating a clear, connected experience
Systems that organize unique designs and visual communications date back to the times of ancient Egypt. What sets today's branding world apart is the specific strategy and research that goes into building such systems, with the goal of communicating a consistent experience across any and all online and offline channels. Modern brand systems make it easy for target audiences to interpret the visual cues they are seeing into a holistic, often subliminal, way.
You have the ability to guide the experience of your brand in an efficient, scalable, and wide-reaching way. Providing your organization with a clear path to express its brand is both cost and time effective, and can help individuals, both internally and externally, to better understand you as you change over time.
The elements of a brand system
A brand system is a collection of elements that make up a cohesive and meaningful unit. Often a brand system is made up of different visual and verbal expressions of a brand's promise.
Language – this includes the mission, vision, and tone
Logo – how and where to use different variations of the brand mark
Colors – primary and secondary palettes and levels of usage
Typography – organized font hierarchies
Imagery (photography & illustration) – consistent artwork styles
Iconography – sets of symbols that help to identify parts of the brand
Graphic treatments – guidelines for combining all of the above elements (e.g., for printed collateral)
Data visualization – examples of how basic and complex data are displayed
Interactive elements – options for use on digital experiences
Video and motion – using styles from the imagery category for any moving images
From the commercial world, Airbnb's recent rebrand is a good example of elements and components created and organized as a brand system. It strikes a balance between consistency and vibrancy needed for their broad set of audiences and offerings.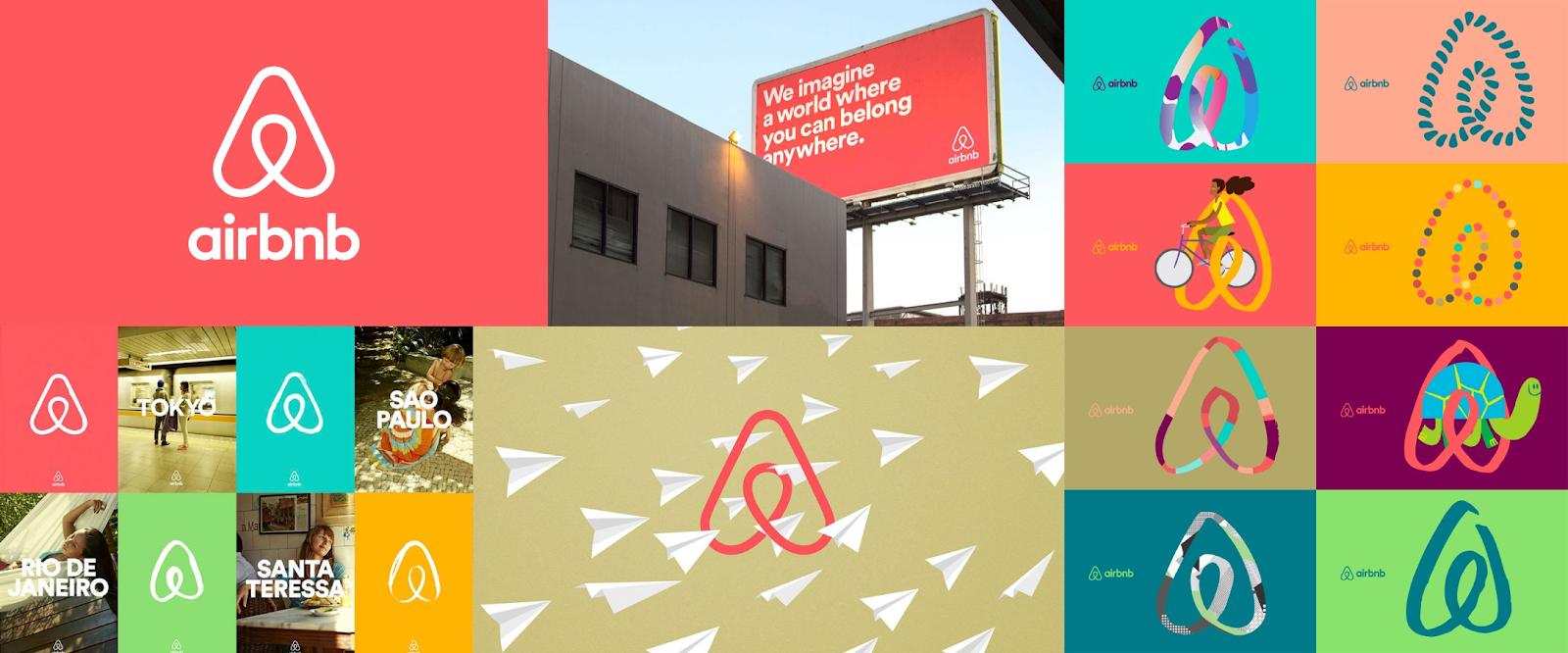 Within the social sector, brand systems are equally important. Forum One recently built a brand system for Atla, an association of librarians and information professionals committed to advancing the study of religion and theology. Our brand development work with Atla spanned across naming, logos, messaging, tagline, multi-channel collateral design, brand rollout, and finally the redesign and development of the Atla website.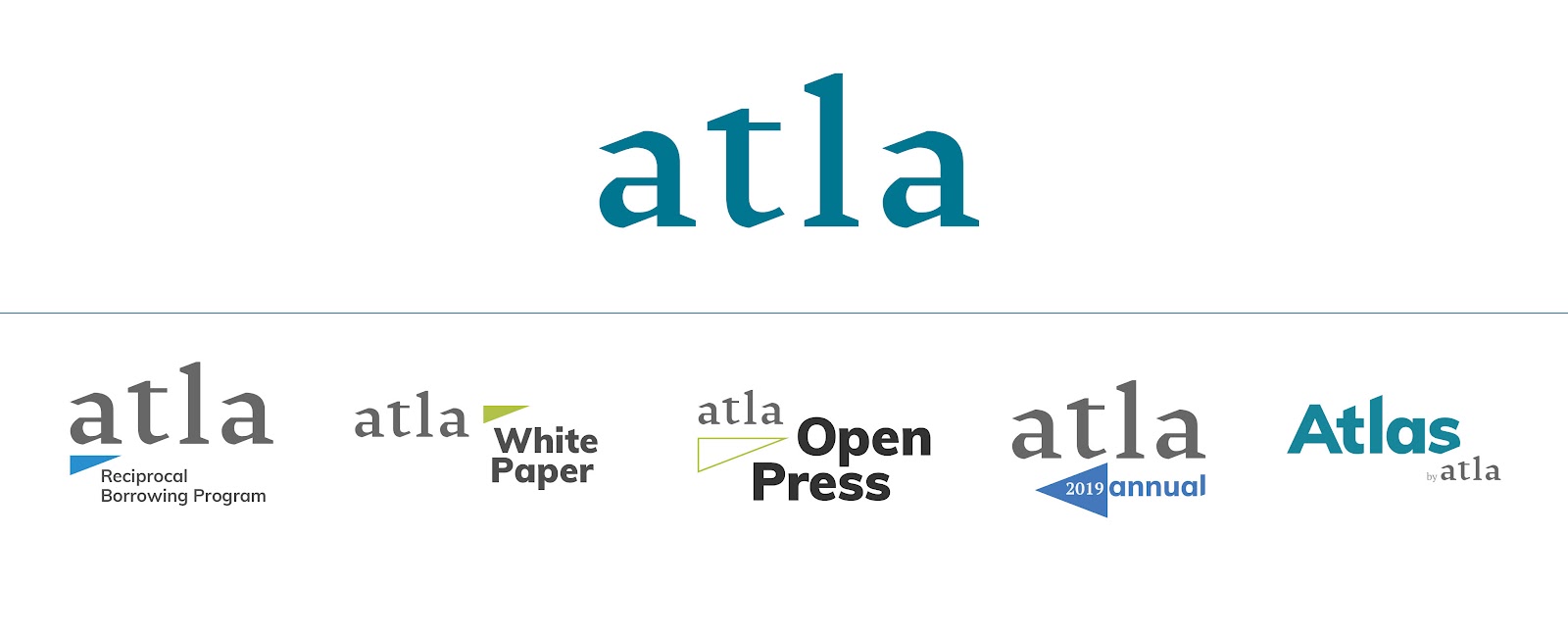 Atla's new brand system allows them to create a common thread across a distinct set of products, both online and offline, that target specific audience segments. Through a five-tier brand system, Atla effectively promotes its uniqueness and personality, while creating a scalable and consistent visual system.
Creating a scalable brand system
While there are many elements that go into a brand system, it can also start with just a few elements and expand over time. Some organizations need a brand system that is more safe and stable for the long term, while others need something more daring and impactful to gain traction in audiences' already over-saturated minds. The size and reach of your organization factor greatly into how you develop your brand system.
With so many moving parts in today's media landscape, the core conceptual shelf life of an organization's brand should be no more than 5 years — which is, more and more, why a core brand system plays is so useful. While the days when you could go 20 years without shifting your brand are gone, your brand system acts as a guide for your brand to both evolve and expand over time.
In the most immediate term, your brand system is about putting your best collective self forward (words to live by, we know!). Using the right language, colors, and symbolism, show your audiences that your organization's brand is accessible, approachable, modern – and that it's truly in their interest to engage with it.
The future of brand systems
Looking ahead to how brand systems will evolve in the ever-changing communications and media landscape, we see a lot of overlap in the digital realm with Design Systems, which are series of components that can be reused in different combinations to manage design at scale.
When implementing a brand on a website or mobile app, tangible concepts that will need to be considered more centrally — such as color theory, typography, and photography style — will be essential in order to give brands the voice they need to tell powerful, impactful stories.

Get the The Nonprofit Brand Communications Guide today!
Complete the below form to get your copy of the guide directly in your inbox.