White Paper

How-to Guide for Communicating Data for Impact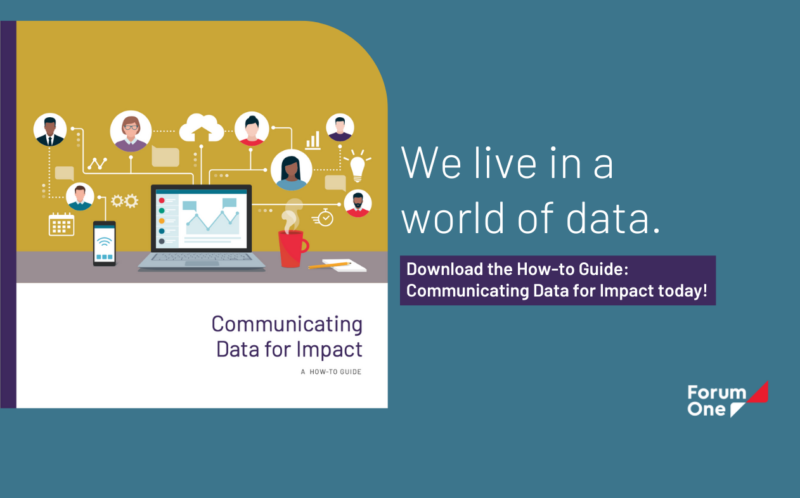 In today's increasingly digital age, data is being collected at an unprecedented rate through a variety of channels. Data serves as an essential aspect of communication, a key input for decision-making, and a means to evaluate the performance of programs, projects, and policies. However, many people and organizations struggle to unlock the power of data and/or communicate it in the most effective way to achieve impact and inspire action.
At Forum One, we recognize the power that effective communication has to bring data to life. We work with nonprofits, foundations, and government agencies to understand how data provides value, where it can be found, and what insights can be taken from it. From education metrics to health and livability, we work to develop data stories and build interactive tools to communicate impact.
We see the immense power that data has to influence the world around us. To help make sense of all the various types of data you have at your fingertips, we propose a multi-step process to approach and craft your data communications strategies.
In this how-to guide, we share the building blocks of a data communication strategy to better understand the value and the potential of your data, the two tiers to measure the impact of your strategy, and a worksheet to put your data communication strategy in place. We also provide real-world examples from mission-driven organizations like you.