U.S. Department of Agriculture (USDA)

Increasing Participation in Healthier, Environmentally-Friendly Nutrition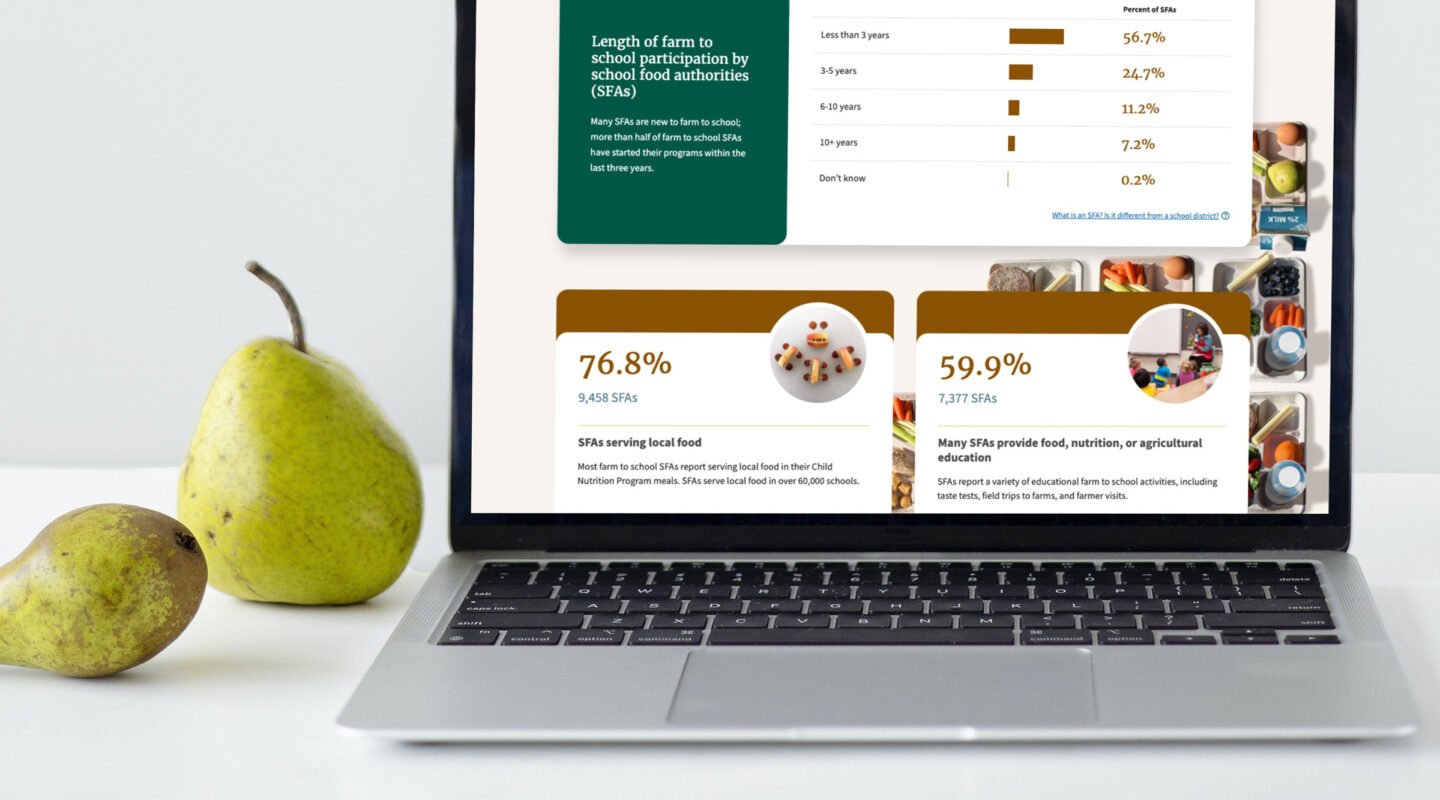 Beginning in 2014, Forum One partnered with USDA's Food and Nutrition Service (FNS) to uncover and illustrate the most compelling stories emerging from the Farm to School Census, which collects and analyzes data on how 18,000 school districts are using local food, with goals of increasing interest and participation in the program.
See Impact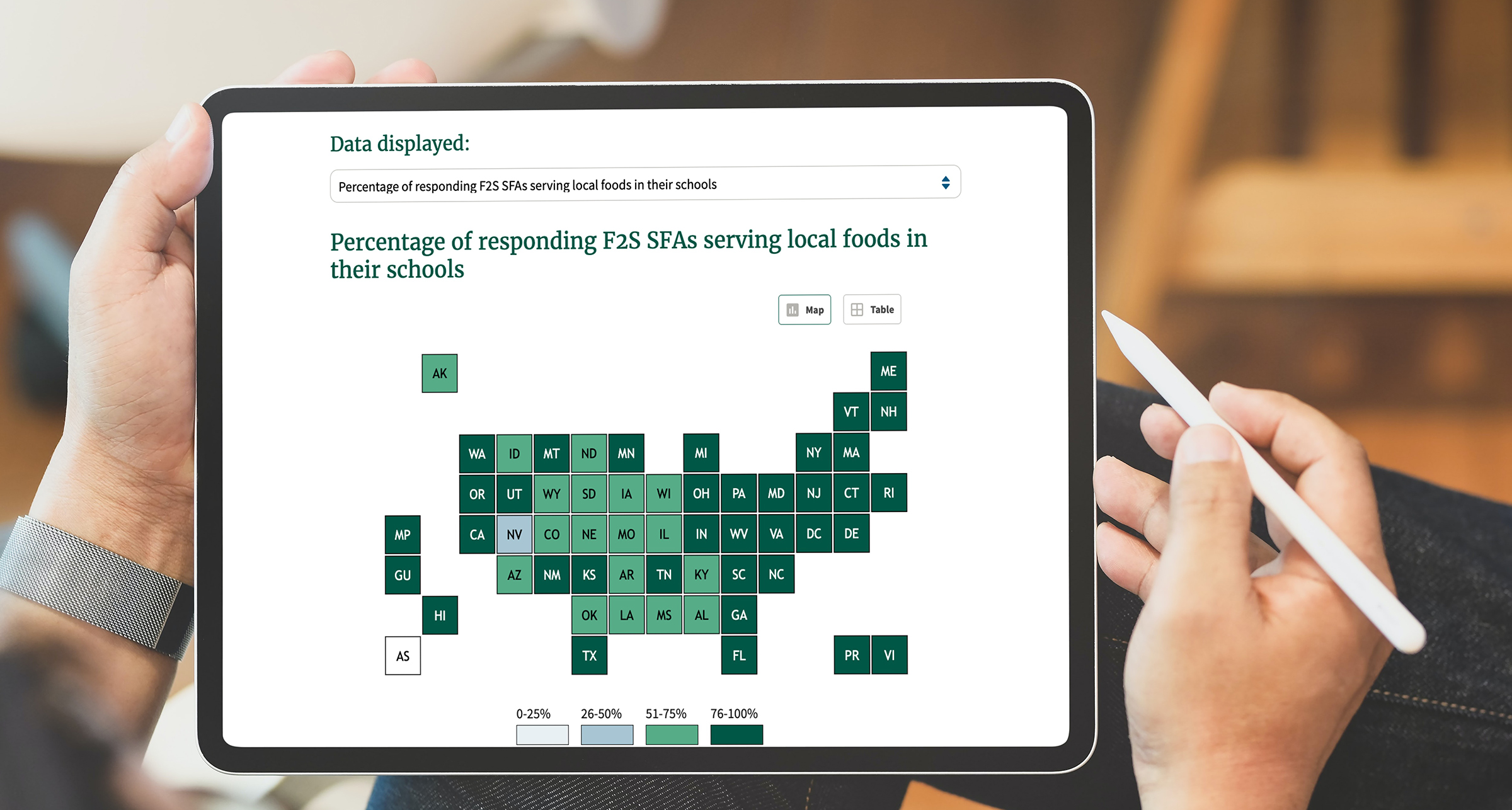 Farm to School is a nationwide grant program run by USDA's Food and Nutrition Service (FNS) that encourages school districts to buy more food from local farmers to spur economic development and make meals healthier, more affordable, and more environmentally conscious.
Serving the Best to Our Audiences
We designed the user experience to make sure it was easy to find data from local school districts and share findings from the larger census at the same time. Users could also quickly and easily drill down from the national view to a specific school district.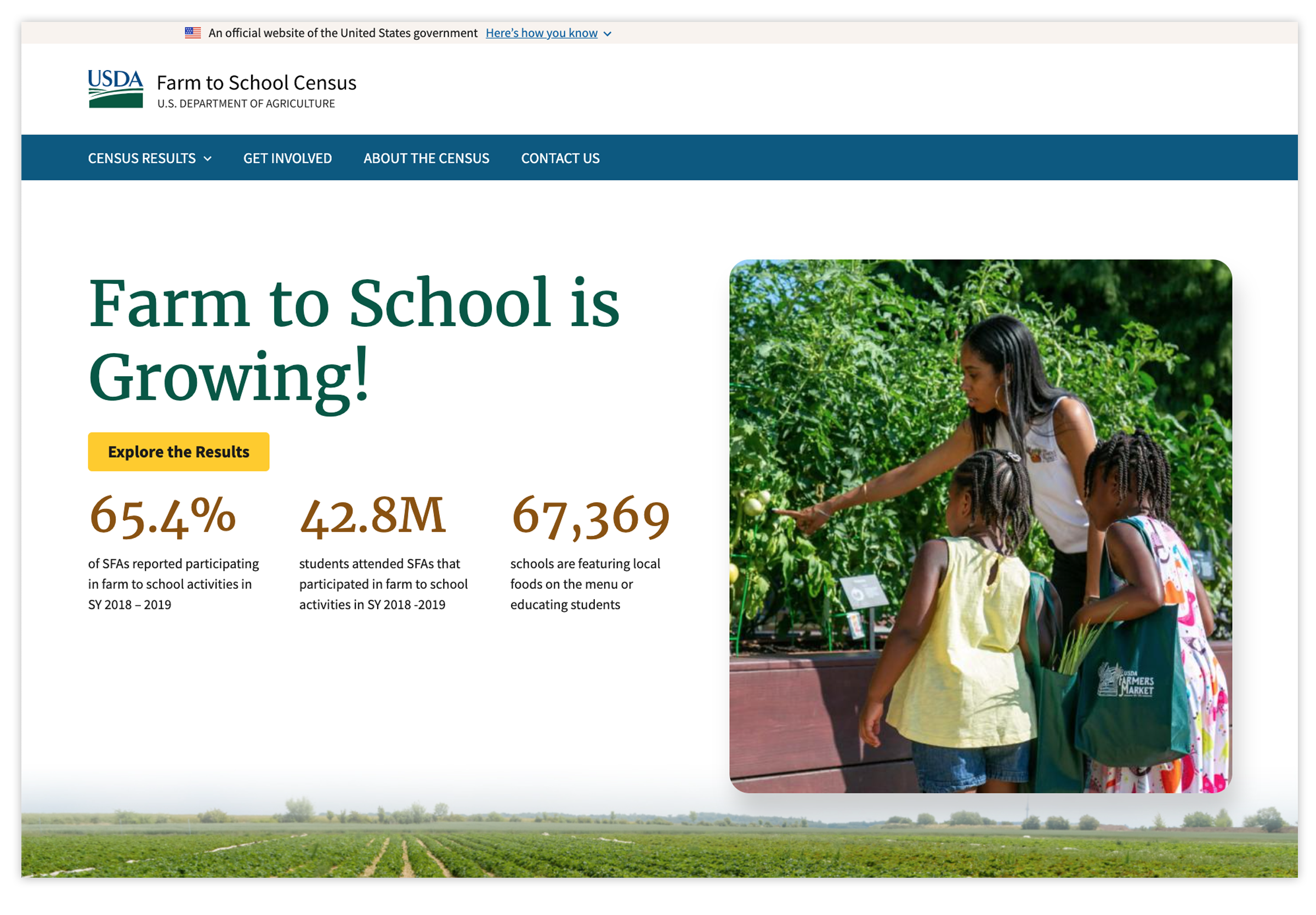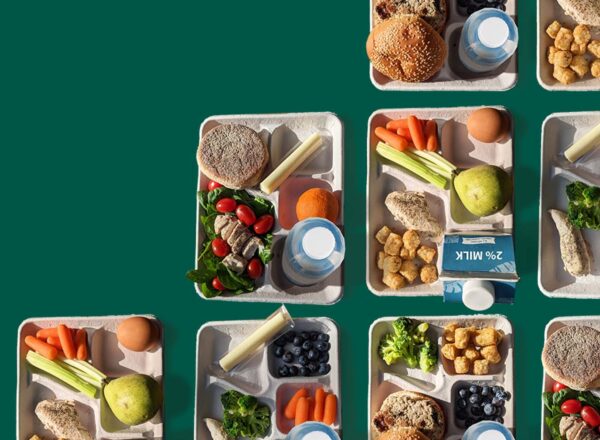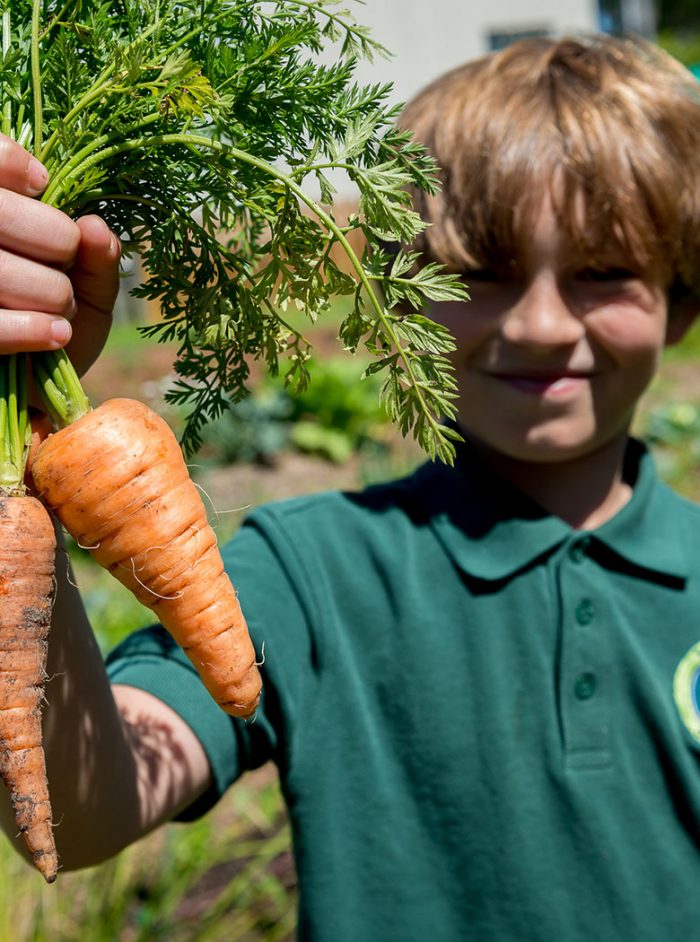 Making Serious Data Fun to Read
The website needed to make sense of a wealth of data. Our team identified the most important points to clearly show how schools are using local food. We focused on designing pages that are easy to read, don't overwhelm visitors with data, and highlight the program's real impact in schools.
Our designers created lively infographics to communicate key data. Most of the icons and visual designs were created from scratch by our team – starting with sketches and copywriting.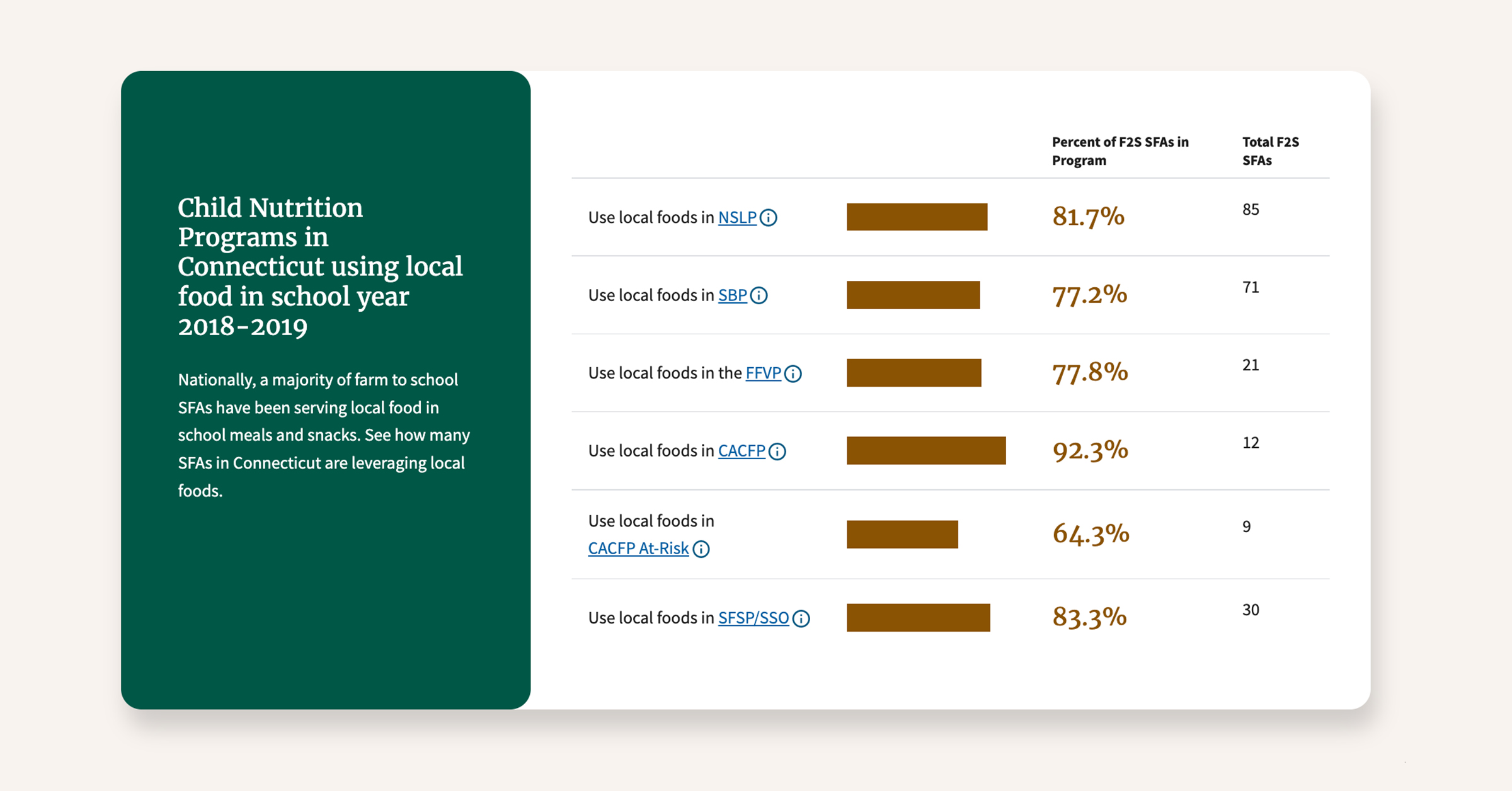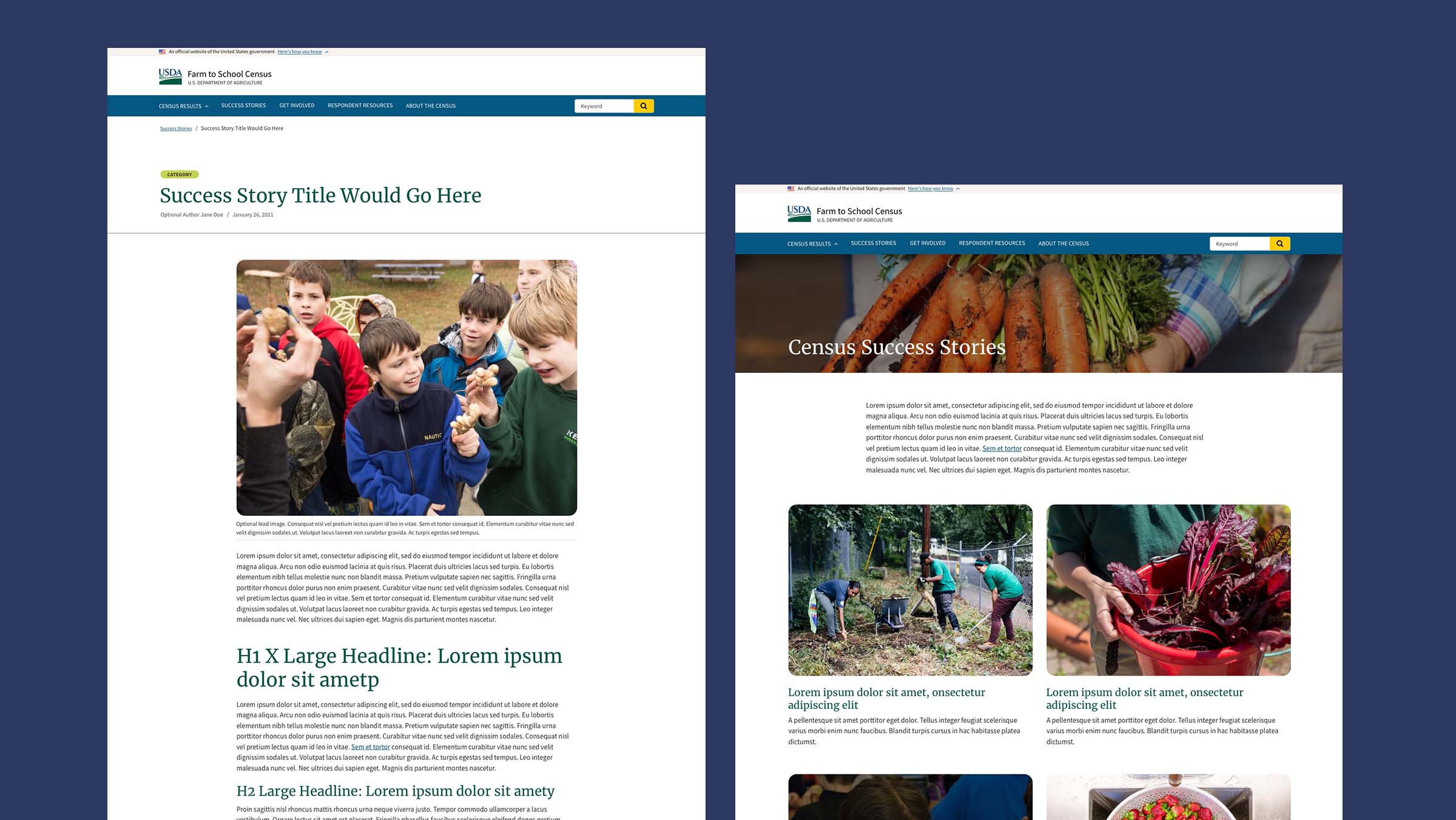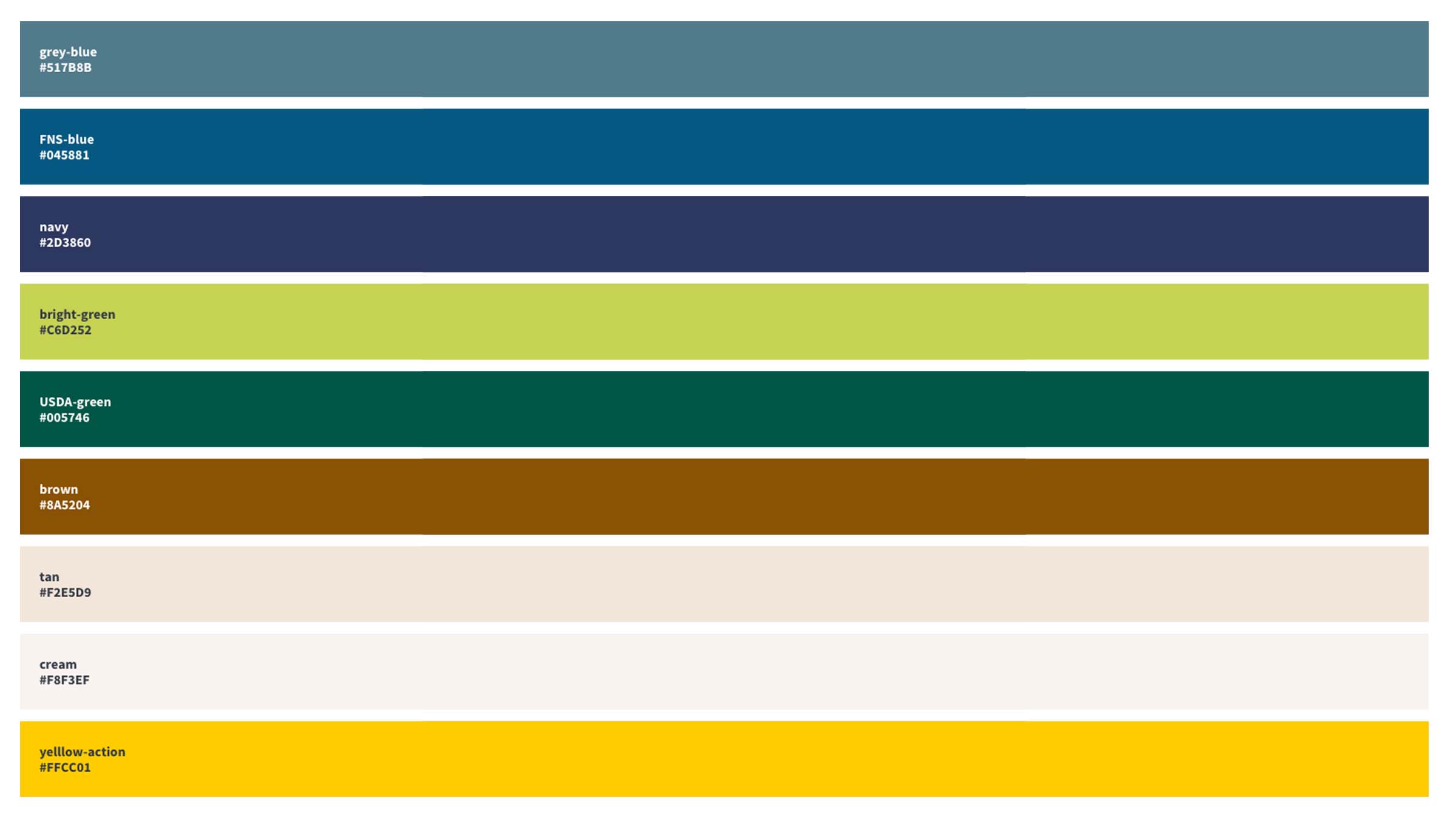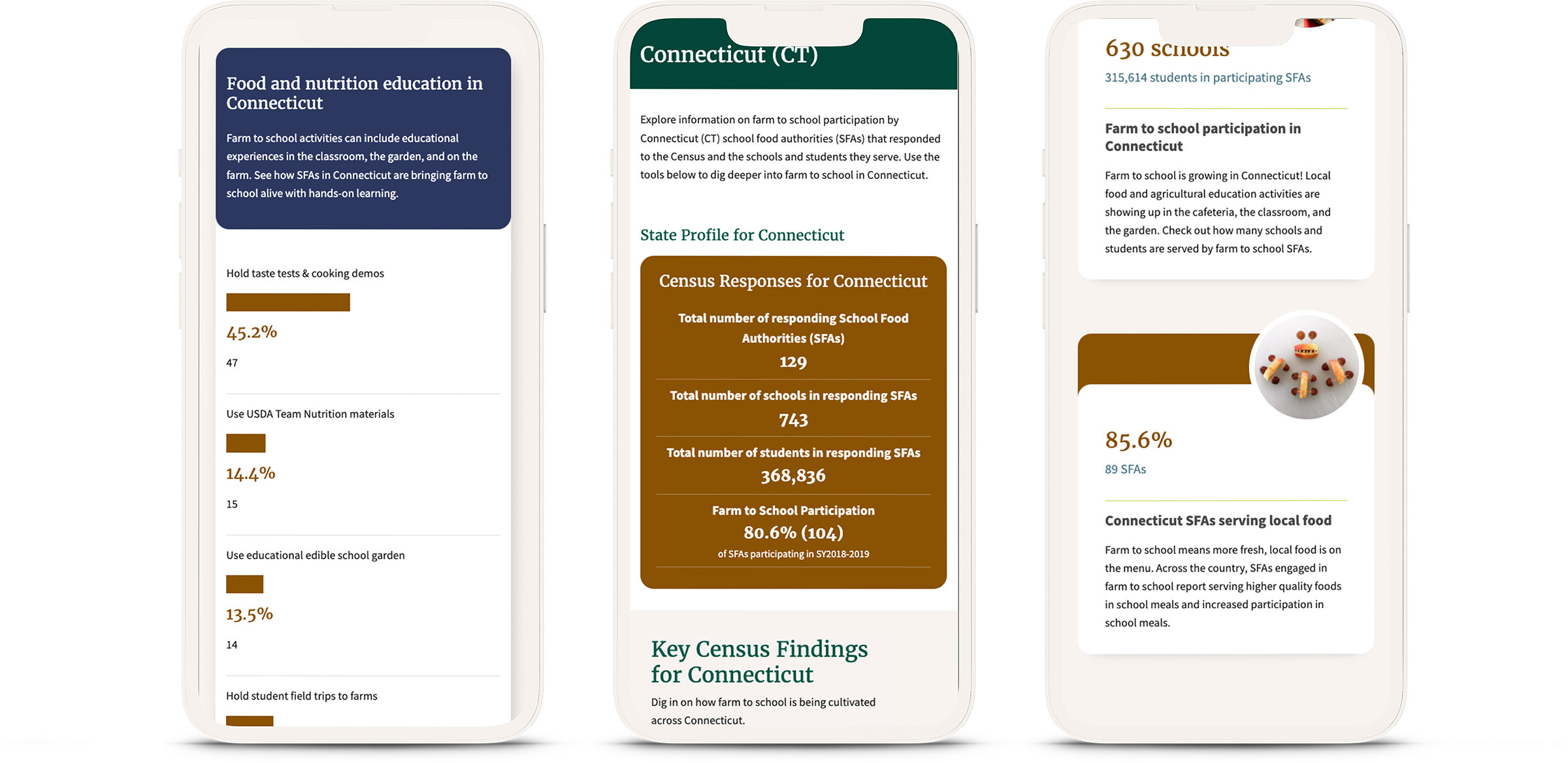 Bringing the Farm to School
By highlighting key trends and making local data easy to share and explore, we helped FNS increase interest in the program and its impact in schools. The 2015 Census showed a 105% increase in local food purchases over the first Census, increasing access to local food for students and generating $789 million in economic activity for local food producers. All total, 42% of districts surveyed report participating in farm to school activities, and 47% say they plan to purchase more local food in the coming years.