Happy Holidays, GSA team!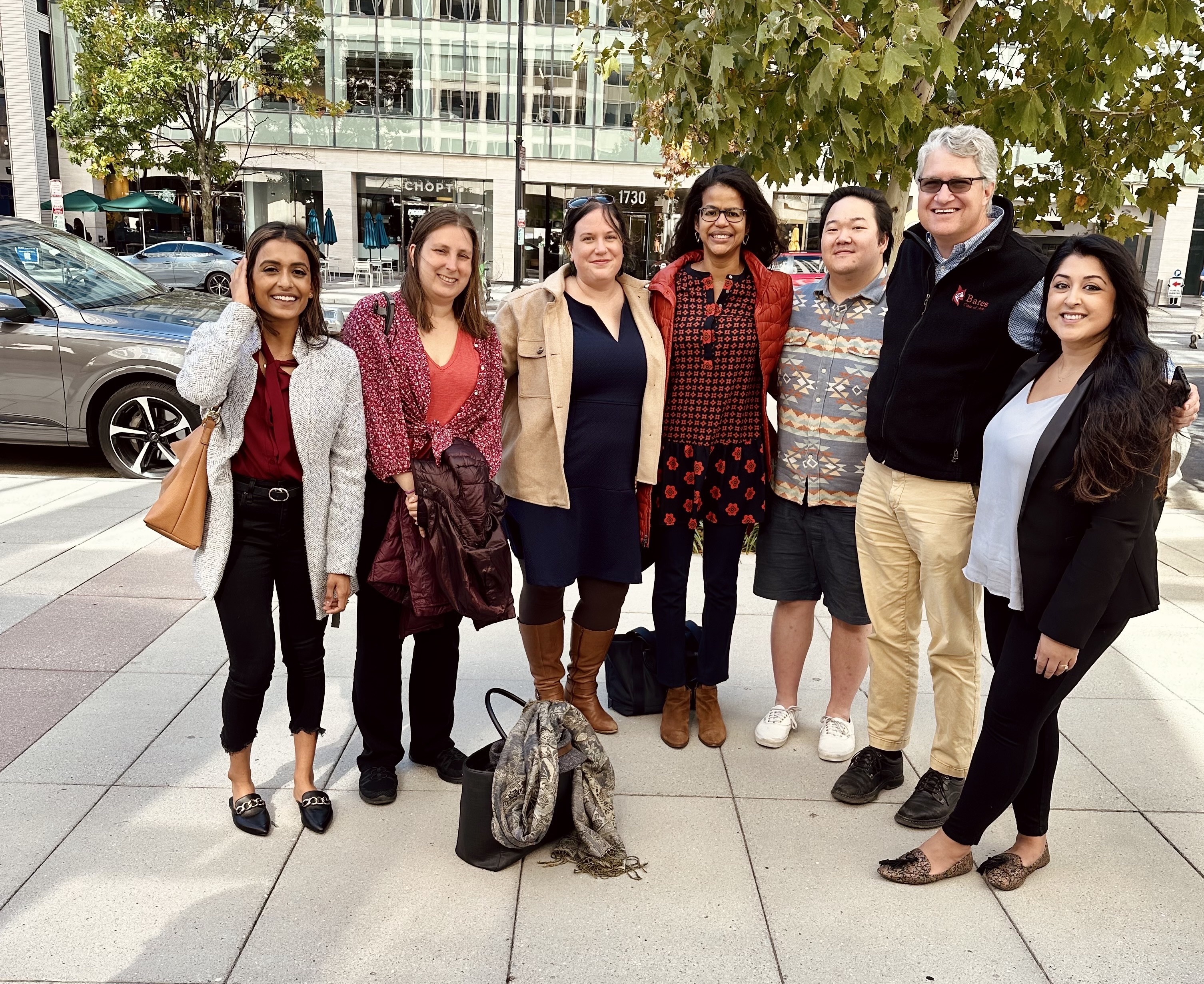 Thank you from all of us at Forum One!
It has been such a pleasure working with you all and supporting the great mission work of the bureau! Thank you for your constant support, vision, and dedication. We hope this holiday season you have time to reflect on all the hard work of the past year and look forward to all the opportunities of the coming year. We're excited to support your continued success!
Why we love working with you.
The GSA team is a joy to work with! They're such thoughtful leaders and I come out of every meeting learning something new. Thank you for everything you do, Kristal! We love working with you and the team. Hope you all have a great holiday season!

Aki Jain, Senior Project Manager
Kristal, it is not an exaggeration to say you are one of my favorite clients I've ever worked with not just at Forum One, but in my career. It's been a pleasure to be a partner to you and the rest of the OSC and GSA team. Looking forward to what's next, and I hope you have a great holiday!

Hannah Webster, Strategic Communications Director
Happy Holidays Kristal! You and the rest of the GSA team are an inspiration in fighting the good fight, even when the odds/politics are stacked against your favor. We've done some great work together over the years and here's hoping to more great work to come.

Paul Lee, Senior User Experience Designer
Although I have been less involved in recent months, it is always great to work with you, Kristal, and your team! Thank you for being a great partner.

Tim Shaw, User Experience Director

Happy Holidays Kristal and Sarah! Thank you for being such great partners to work with, and for all your support and wisdom. It has been a pleasure working with you all this past year, and looking forward to working with you in the year to come. Wishing you a joyous holiday season with peace & cheer in the New Year!

Angele Malhotra, Account Manager
Happy holidays from our team to yours!