Happy Holidays, University of Wisconsin!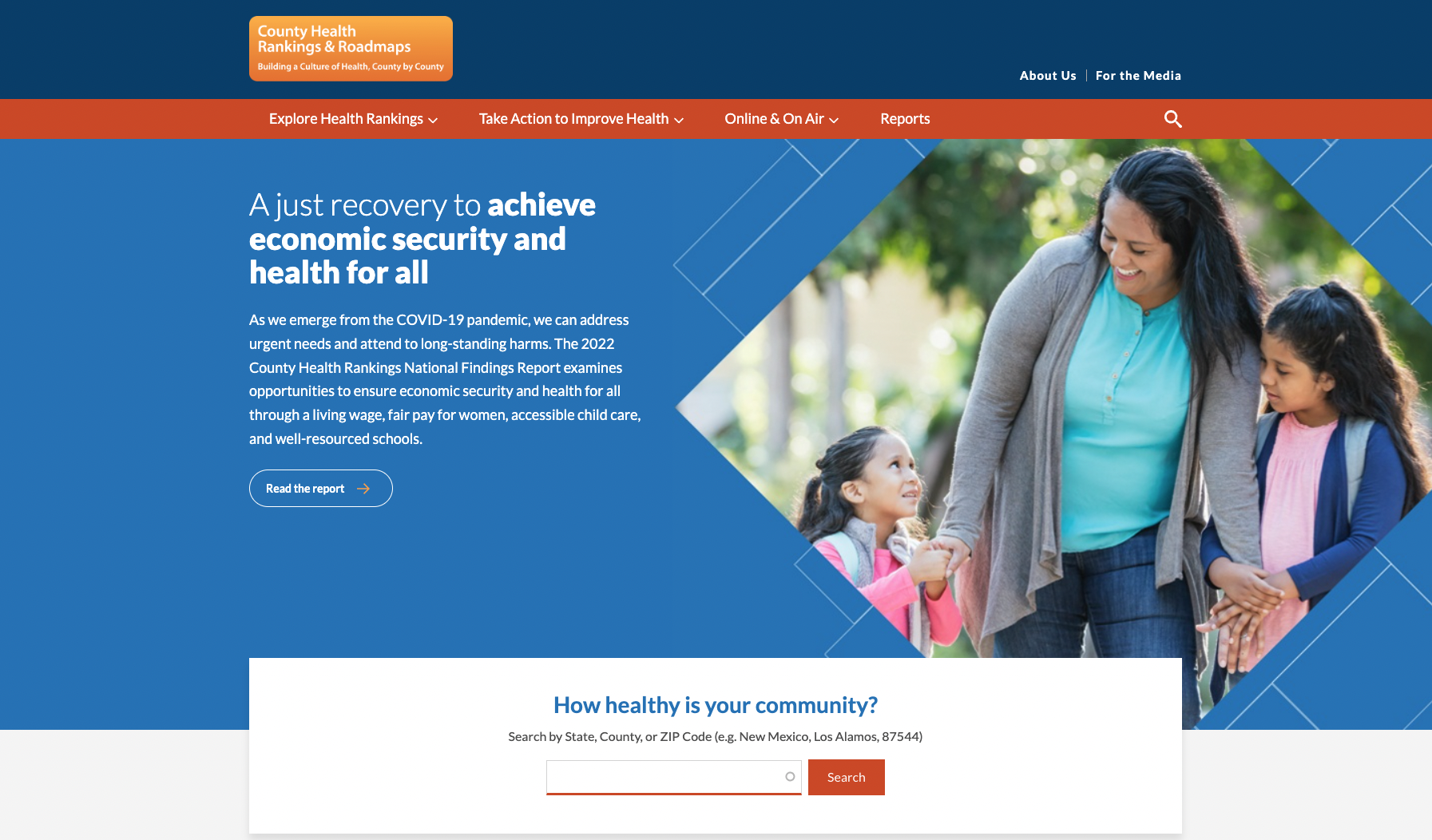 Thank you from all of us at Forum One!
It has been such a pleasure working so closely with you this past year. It is rare to find a group of experts with such depth of expertise and dedication to your work who are also so friendly, collaborative, and drama-free. Your continued curiosity, creativity, and level-headedness are just wonderful. Thank you for making this hard, meaningful work such a pleasure!
And look how much we've gotten done together! Seeing the Rankings Refresh go live just last month, after the years of strategy, discovery, user research, design, and other work that went into it, was a highlight of my year.
Here's looking forward to many more years of impactful, considered, collaborative work!
Why we love working with you.
Looking back on the last year, it's been such a pleasure to work with you.
Working with CHRR is an example of what a client-vendor relationship should look like. Both sides are equally engaged, listen to each other, and stay flexible as needs change.

Andrew Howell, Technology Manager, Forum One
Here's to a great 2023 ahead!
Bridget Veerhoff, Practice Director (Seattle, WA)
Jenn Johnson, Managing Director, Client Services (Seattle, WA)
Andrew Howell, Technology Manager (Seattle, WA)
Donna Hogan, Developer (Centerville, MA)
Olu Adeyanju, Technical Architect (Seattle, WA)
Corey Lafferty, Technology Director (Herndon, VA)
Greg Wilson, Site Reliability Engineer (San Diego, CA)
Sirod Johnson, Front-end Developer (Suitland, MD)
Hannah Copp, Project Manager (Washington, DC)
Jamie Bourne, Senior Interactive Designer (Washington, DC)
Elyse Coberly, Senior Data Analyst (Denver, CO)
Matt Gaskey, Developer (Oceanside, CA)
Rachel Feltes, User Experience Designer (Madison, WI)
Stephanie Gutowski, Quality Assurance (Portland, OR) (Contractor)
We look forward to another great year working with you!