Blog Insights

Forum One Wins 3 Anthem Awards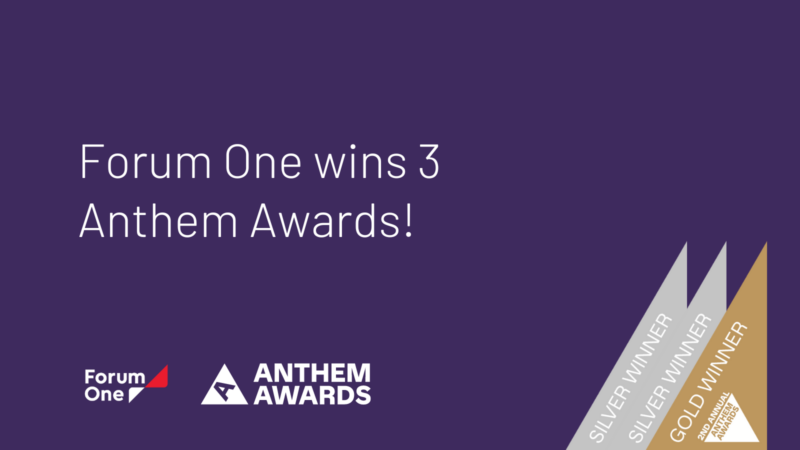 The 2nd Annual Anthem Award winners have been announced and we are thrilled to be included among the winners!
Presented by The Webby Awards, The Anthem Awards honor the purpose & mission-driven work of people, companies, and organizations worldwide by amplifying the voices that spark global change. The Anthem Awards celebrates and champions work across seven core causes: Diversity, Equity & Inclusion; Education, Art & Culture; Health; Human & Civil Rights; Humanitarian Action & Services; Responsible Technology; and Sustainability, Environment & Climate.
They are judged by the International Academy of Digital Arts and Sciences (IADAS), a diverse group of social impact leaders and experts who are all working to rebuild our world. This year there were nearly 2,000 submissions from 43 countries around the world and with over 10,000 reviews from the Academy, we are proud to be the recipient of 3 Anthem Awards. Our digital work with the AARP Livability Index and Support Children's Colorado Foundation has been awarded for "Best Digital and Innovative Experiences," as well as our branding content work with ZERO TO THREE 2022 State of Babies Yearbook receiving the award of "Best Branded Content or Collaboration."
AARP Livability Index
The AARP Livability Index is a groundbreaking, web-based tool that scores every neighborhood and community in the United States for the services and amenities that affect people's lives the most. Using more than 50 national sources of data, the AARP Livability Index provides the clearest picture yet of how well a community meets the current and future needs of people of all ages, regardless of income, physical ability, or ethnicity.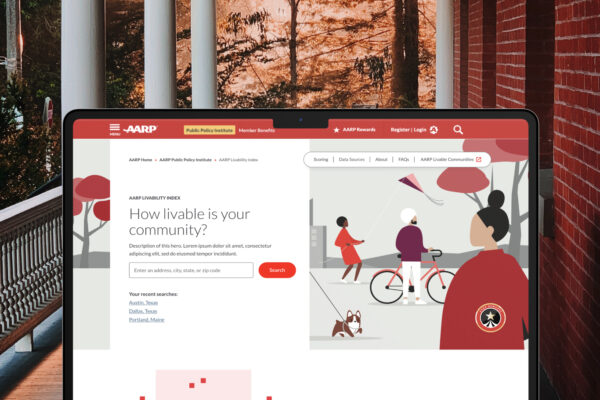 Support Children's Colorado Foundation
Children's Colorado Foundation was established in 1978 and it is dedicated solely to advancing the mission of Children's Hospital Colorado. The team is committed to advancing Children's Colorado and focuses on donations to leverage philanthropy as the fuel for progress. This was a one-of-a-kind project, which started with the build team and ended up on support.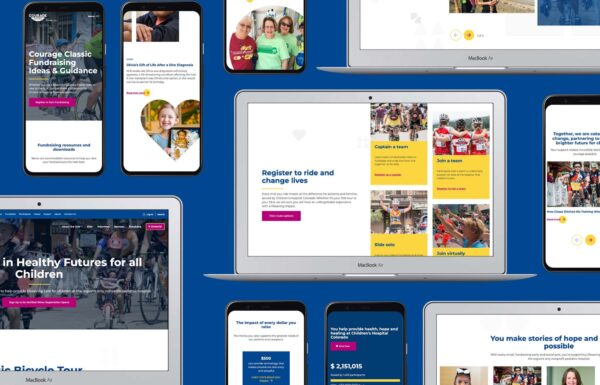 ZERO TO THREE 2022 State of Babies Yearbook
ZERO TO THREE partnered with Forum One for the second year in a row to design the 2022 State of Babies Yearbook, entrusting our team to present their data and insights into compelling context with an eye toward inclusive design and easy-to-understand data visualizations. This 157-page designed report was presented to Congress in order to inform and improve policy decisions that will benefit babies and toddlers in their early years of development.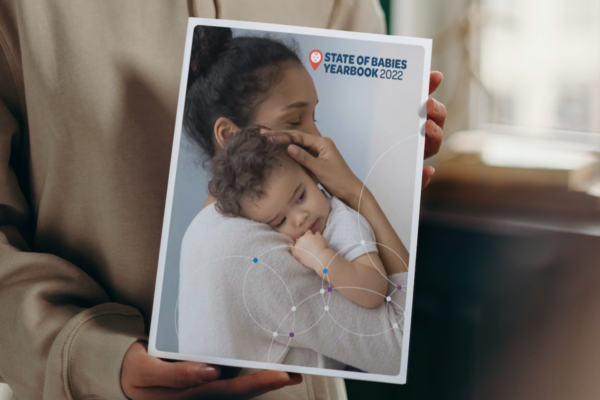 Congratulations to everyone on our team and our clients for their award-winning work!