Blog Insights

Forum One Wins 9 W³ Awards for 2019
We are so very excited to announce that Forum One has been recognized in nine categories in this year's W³ Awards competition. 
The
W³ Awards
competition honors creative excellence on the web and recognizes the creative and marketing professionals behind award-winning sites, videos, and marketing programs. The W³ Awards are sanctioned and judged by the
Academy of Interactive and Visual Arts (AIVA)
, an assembly of leading professionals from various disciplines of the visual arts dedicated to embracing progress and the evolving nature of traditional and interactive media. 
We are both excited and proud to see that Forum One has been awarded in nine categories for our work in website, video and mobile application development and design.
The Smithsonian Institution's African American Film Festival
GOLD WINNER: Entertainment for Websites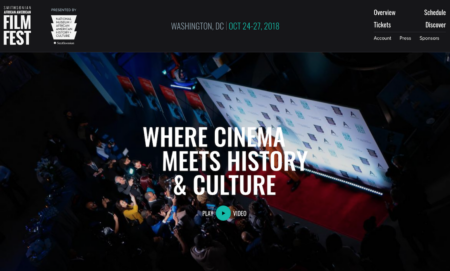 As a collaboration between the National Museum of African American History and Culture and the Center for African American Media Arts,  the first-ever
Smithsonian African American Film Festival
took place in October 2018 in Washington, DC. Forum One provided creative vision, user experience strategy, design, front-end development, quality assurance testing, and analytics services to create and launch the SAAFF website. The team also established a strong and unique brand identity for the festival website and additional digital platforms.
NYU's City Health Dashboard
GOLD WINNER: Health for Websites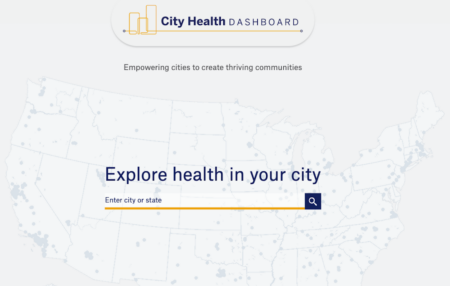 The
City Health Dashboard
is a one-stop resource for comprehensive, reliable, and actionable data to help America's cities build healthier and more equitable communities. Large city leaders at various levels can now see how their city stands nationally on all 36 metrics, and can drill down to the census tract and/or demographic group level for many. They can also compare their city to others they know, or others with comparable characteristics, and can compare two metrics to each other. It's powerful information for making positive changes.
National Coalition of STD Directors "A Day with a DIS"
SILVER WINNER: Use of Video for Marketing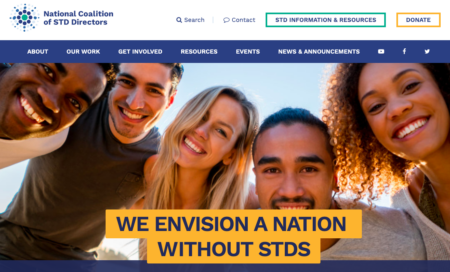 Located in the nation's capital,
National Coalition of STD Directors (NCSD)
is a national public health membership organization representing health department STD directors, their support staff, and community-based partners across 50 states, seven large cities, and eight US territories. Our team collaborated with NCSD to create
"A Day with a DIS"
video to highlight the historic, but little-understood and known, work of a Disease Intervention Specialist (DIS). 
HeadStart Education Resources
SILVER WINNER: Education for Mobile Sites & Apps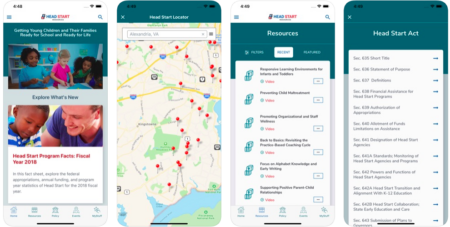 The
Office of Head Start
(OHS) helps young children from low-income families prepare to succeed in school through local programs. Head Start and Early Head Start programs promote children's development through services that support early learning, health, and family well-being. The Head Start Resources mobile app was created to make it easier to access key information about Head Start on the go. You can download it today on
Google Play
or in the
Apple App Store
today!
Smithsonian National Museum of Natural History
SILVER WINNER: Cultural Institutions for Websites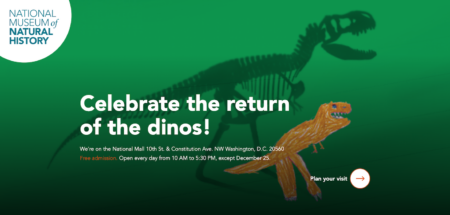 The
Smithsonian National Museum of Natural History
's mission is to promote understanding of the natural world and our place in it. The Museum's collections tell the history of the planet and are a record of human interaction with the environment and one another. Forum One worked with the Museum to bring this sense of wonder online by completely redesigning and redeveloping its website into a beautiful, active, and audience-driven experience that showcases all that the Museum offers — from its collections and exhibits, to the active research its experts are doing every day to inspire new ways of understanding and engaging with the natural world.
Florida State Parks
SILVER WINNER: Tourism for Websites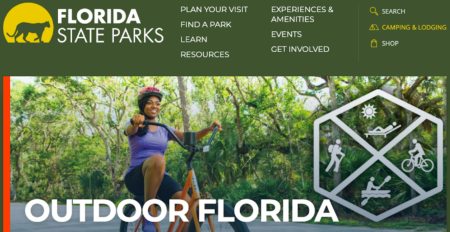 Florida State Parks
welcomes visitors to 175 award-winning state parks and helps them plan their visit. They offer various programs including cultural events and outdoor education. Forum One worked with the Florida Department of Environmental Protection to redesign the Florida State Parks website in Drupal 8 to better serve visitors with a visually-stunning and user-friendly design that encourages more people to explore the state's natural and cultural resources firsthand.
The National Endowment for the Humanities
SILVER WINNER: Government for Websites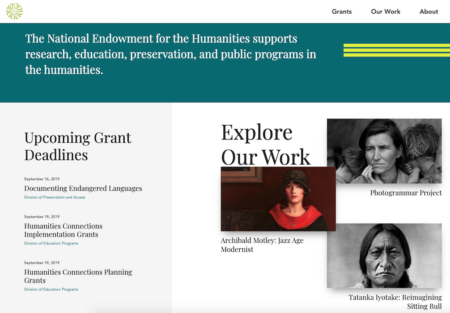 The
National Endowment for the Humanities
(NEH) is one of the largest funders of humanities programs in the United States. NEH grants typically go to cultural institutions, such as museums, archives, libraries, colleges, universities, public television, and radio stations, and to individual scholars. Forum One completely redesigned and redeveloped the NEH website,  a process that included the successful migration of over 10,000 pieces of content into a modern and slick information architecture that makes it easy and inspiring for users to navigate.
Sexual and Reproductive Health and Rights Index
SILVER WINNER: Health for Websites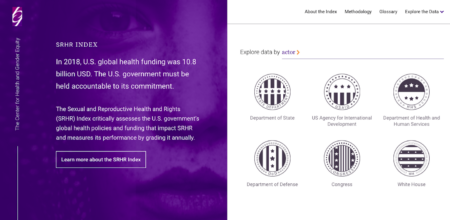 The
Sexual and Reproductive Health and Rights
(SRHR) Index, an initiative of the Center for Health and Gender Equity (CHANGE), critically assesses the U.S. government's global health policies and funding that impact SRHR and measures its performance by grading it annually on its commitments, leadership, funding levels and actions. Forum One developed a fully-decoupled CMS for the Index that allows the SRHR team to seamlessly and easily manage their content within a flexible layout and design.
Lever for Change
SILVER WINNER: Non-Profit for Websites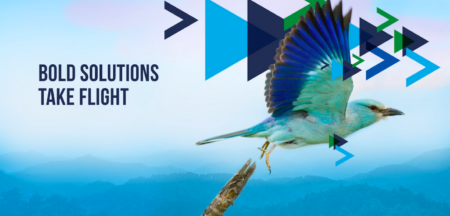 Lever for Change
is a John D. and Catherine T. MacArthur Foundation Affiliate, whose mission is to unlock philanthropic capital and accelerate positive social change around the world's biggest challenges. The Forum One team designed and developed a bold website that both launched the new program, and facilitates connection-making between philanthropists, innovative changemakers, and high-impact opportunities.
Congratulations to the Forum One team and our wonderful clients who together created these great digital designs and platforms. Your amazing work has been noticed!
Looking to refresh your site? Let's talk.
Forum One's team of award-winning designers, strategists and technologists work with some of the world's most inspiring nonprofit brands. We'd love to include you too.