Blog Insights

How's Your Digital Health?
Use regular check-ins to make sure your digital strategy and digital ecosystem are working for you
We're about halfway through the calendar year, which is a good reminder that regular reviews of your digital strategy and digital ecosystem are essential to the health of your organization.
In a recent webinar, we reviewed the difference between digital strategies and digital ecosystems, found inspiration in the work of several recent Forum One partners, and tackled some common questions about how to get started on strategy and ecosystem evaluations if that's the stage you're in—we've found that just like going to the doctor, putting it off doesn't help!
Defining Digital Strategy and Digital Ecosystem
Though related, these aren't the same thing.
A digital strategy defines your vision. What are you trying to achieve with your website, CRM, email, social media, and everything digital communications touches? A good strategy prioritizes among goals and sets out an action plan for what you can achieve, taking into account real-life constraints like budget, time, organizational goals, organizational capacity, and technology.
A successful strategy defines a clear problem, understands and defines the audiences you're trying to reach, and includes plans and tactics for measuring and analyzing success along the way. Periodic check-ins, ideally quarterly but at least twice a year, mean evaluating the success of the strategy and iterating. A strategy can't sit on a shelf, but needs to constantly respond and adapt to how well it's working.
A digital ecosystem is the collection of tools and platforms used within an organization to deliver work. These include external channels like your website and social media presence, also internal communications, and data tools like email, Slack, Teams, and your CRM. An excellent digital ecosystem has purposeful, effective tools, with reliable connections and integrations that are sustainable.
Organizations can feel overwhelmed by the various systems and tools they're using, which can be redundant or seem incomprehensible across different internal teams. Too often new tools are adopted ad hoc, or old tools are maintained, without a clear connection to the organization's purpose or how it works. Periodic review helps to ensure intentionality and purpose of your entire digital ecosystem.
Case Study: March of Dimes
March of Dimes presented a problem of great brand recognition but poor brand understanding: they felt their name was well known, but few really understood the work of the organization and the issues it tackles today.
Forum One worked on a holistic deep dive into March of Dimes' many digital properties, their audiences, and what they were trying to communicate to them. In a three-month engagement, we co-developed a digital strategy that called for a consolidated digital presence and refined messaging. Read more about the results of this work.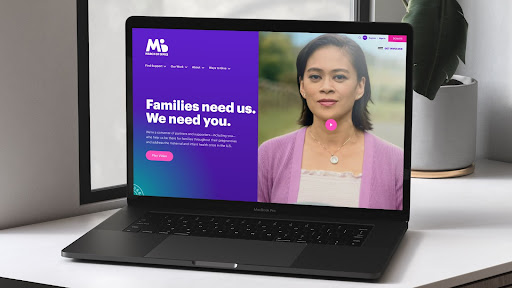 Developed with a revised digital strategy, March of Dimes' website consolidated previously fragmented, multiple sites into a single, audience-centered "front door" to the organization that provides immediate avenues for action.
Case Study: The East-West Center
The East-West Center was struggling under the weight of tools and systems that didn't efficiently integrate or serve their program and digital goals. While it's easy to sense that some consolidation is necessary, the decision to combine or retire some tools has to be purpose-driven and has to be built on trust. Interviews were critical to uncover key questions like: Why does this tool exist in your current ecosystem? Who uses it? What's the cost? Where does it fit and where is it critical in your workflow?
Without this deep understanding and ability to map the outcomes, it's easy to make cost-driven decisions that actually break processes and lead to more inefficiency. With understanding and buy-in across teams, we could ultimately recommend an ecosystem that built capacity, trust, and reliability.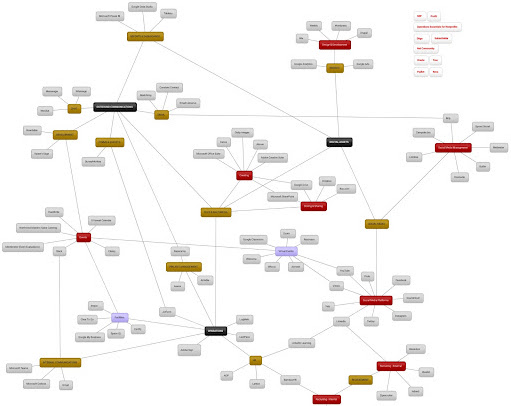 While it can seem overwhelming, a digital ecosystem map illustrates not only all the tools in use, but their purpose and how they are connected, to drive decision-making on consolidation.
How to get started
In the webinar we address several common questions on timelines, building stakeholder buy-in, and navigating the sensitivities around a change in tool selection and removal. Plans for change management, ongoing training, and clear internal communication are all key.
But most importantly, getting started requires identifying the problem you're trying to solve. Assessing digital strategy and digital ecosystems can be overwhelming, so keeping the focus on a larger purpose will ground your future decisions. At any stage, we're ready to help. Reach out to inquiries@forumone.com.
Watch the webinar.
Complete the form to get the webinar directly in your inbox.