Consumer Financial Protection Bureau

Creating Consistent and Accessible Messaging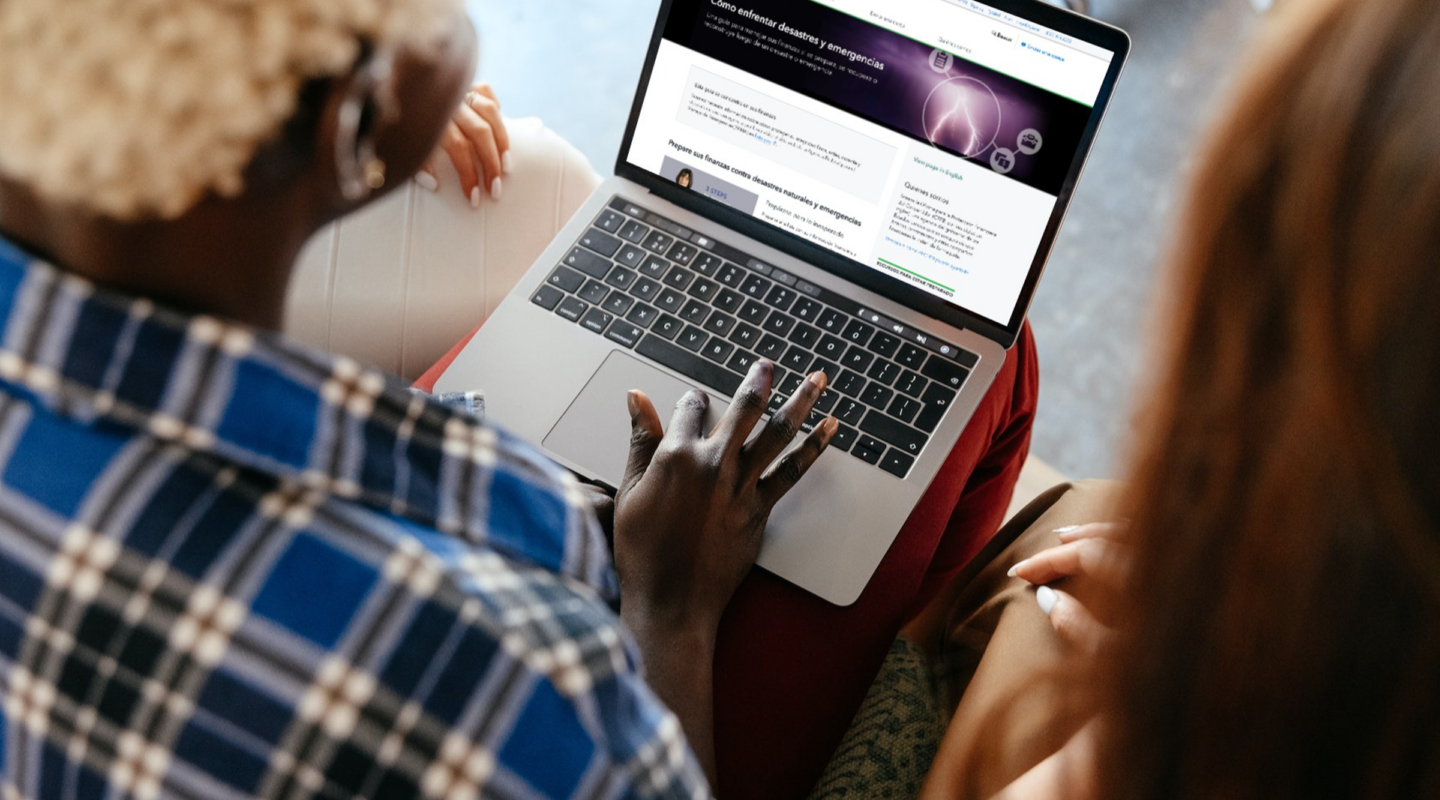 Through content strategy and embedded editorial support, Forum One helped the Consumer Financial Protection Bureau (CFPB) reach diverse audiences with targeted information and advance their mission to protect and empower consumers.
See Impact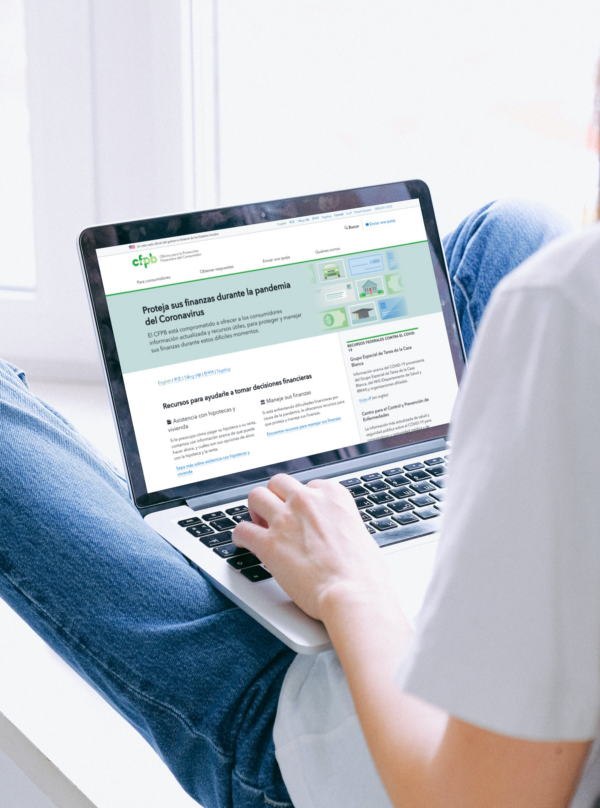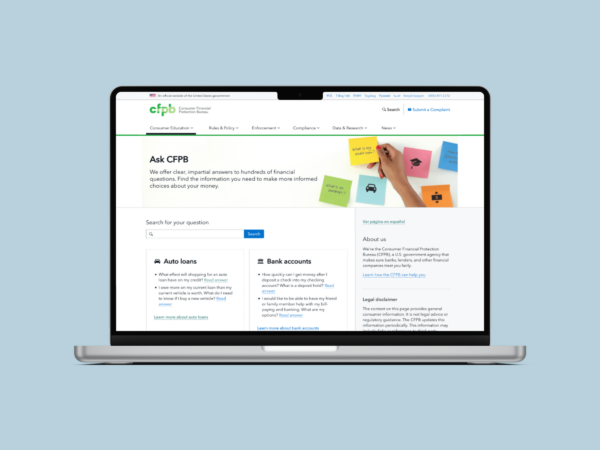 The Consumer Financial Protection Bureau (CFPB) is a federal agency that helps consumer finance markets work by making rules more effective, by consistently and fairly enforcing those rules, and by empowering consumers to take more control over their economic lives. 
The CFPB must communicate many different messages to diverse audiences using a wide range of channels. The challenge is ensuring consistency in voice and clarity in meaning while maintaining legal accuracy, adherence to plain language standards, and best web writing practices. Outdated web content, errors with Spanish translations, and a need for a heightened strategy for email engagement were top targets for improvement.
Forum One's editorial support team provides in-depth, fully embedded support for the CFPB's digital content. We work in close partnership with the Office of Public Affairs to provide recommendations on how to communicate complex financial topics in engaging and accessible ways.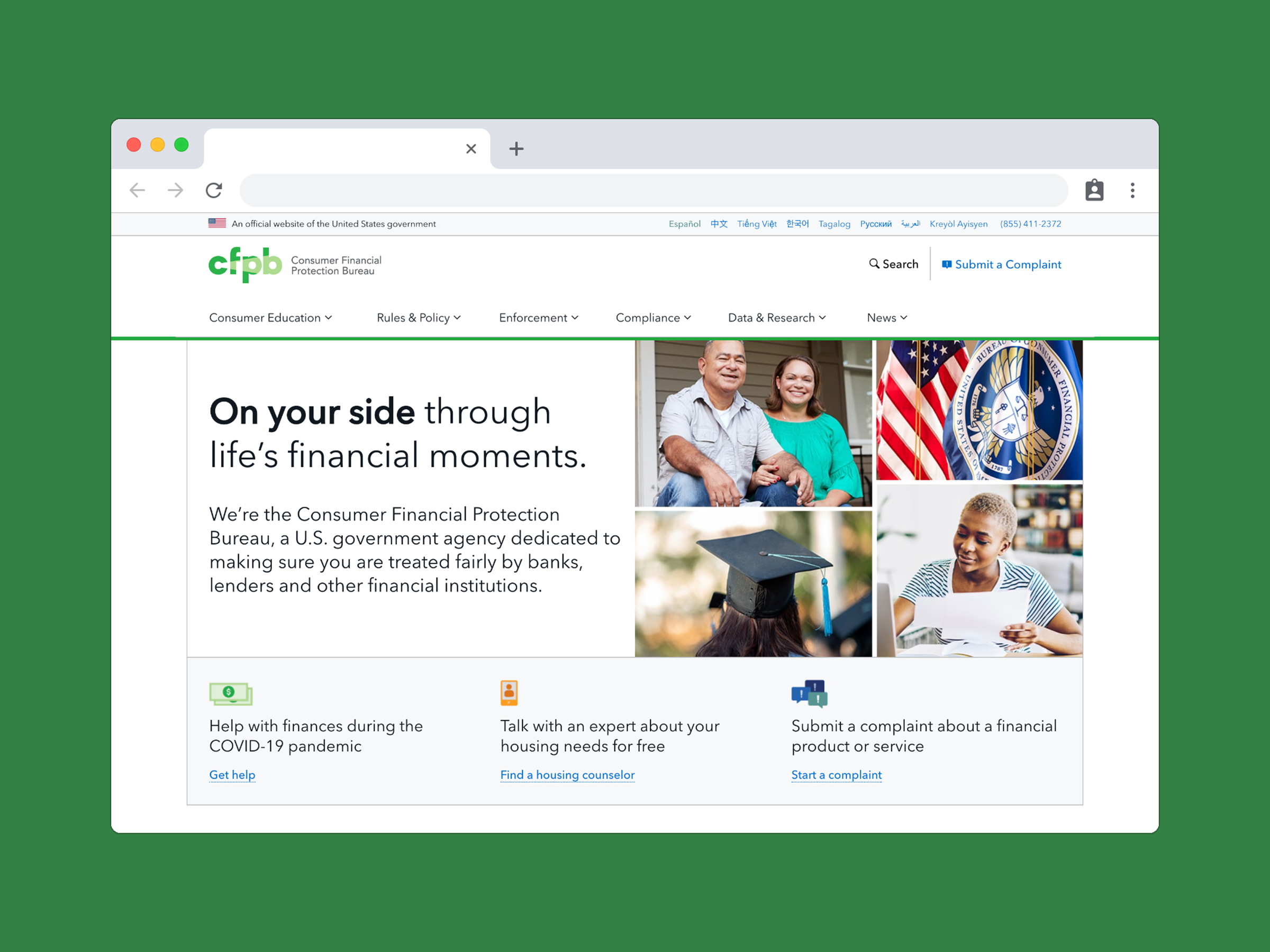 A strategic approach to content creation
Forum One helps manage the CFPB's email marketing and social media platforms in order to reach the CFPB's priority audiences, such as servicemembers, older Americans, college students, the economically vulnerable, and more. We've been heavily involved in creating email boot camps on topics such as getting out of debt, buying a house, and how parents can teach their children about finances. Our team creates and schedules most of the CFPB's social media posts for the English and Spanish accounts and the director's accounts. This involves drafting posts, clearing them through the proper review channels, and then scheduling them in Sprinklr. We also manage the daily inbound social media responses—categorizing and flagging posts, and drafting replies to consumers' questions and concerns. We ensure that all blog posts and web pages are updated for plain language standards and SEO best practices. We also provide support to the Office of Public Affairs by drafting press releases and talking points for the director.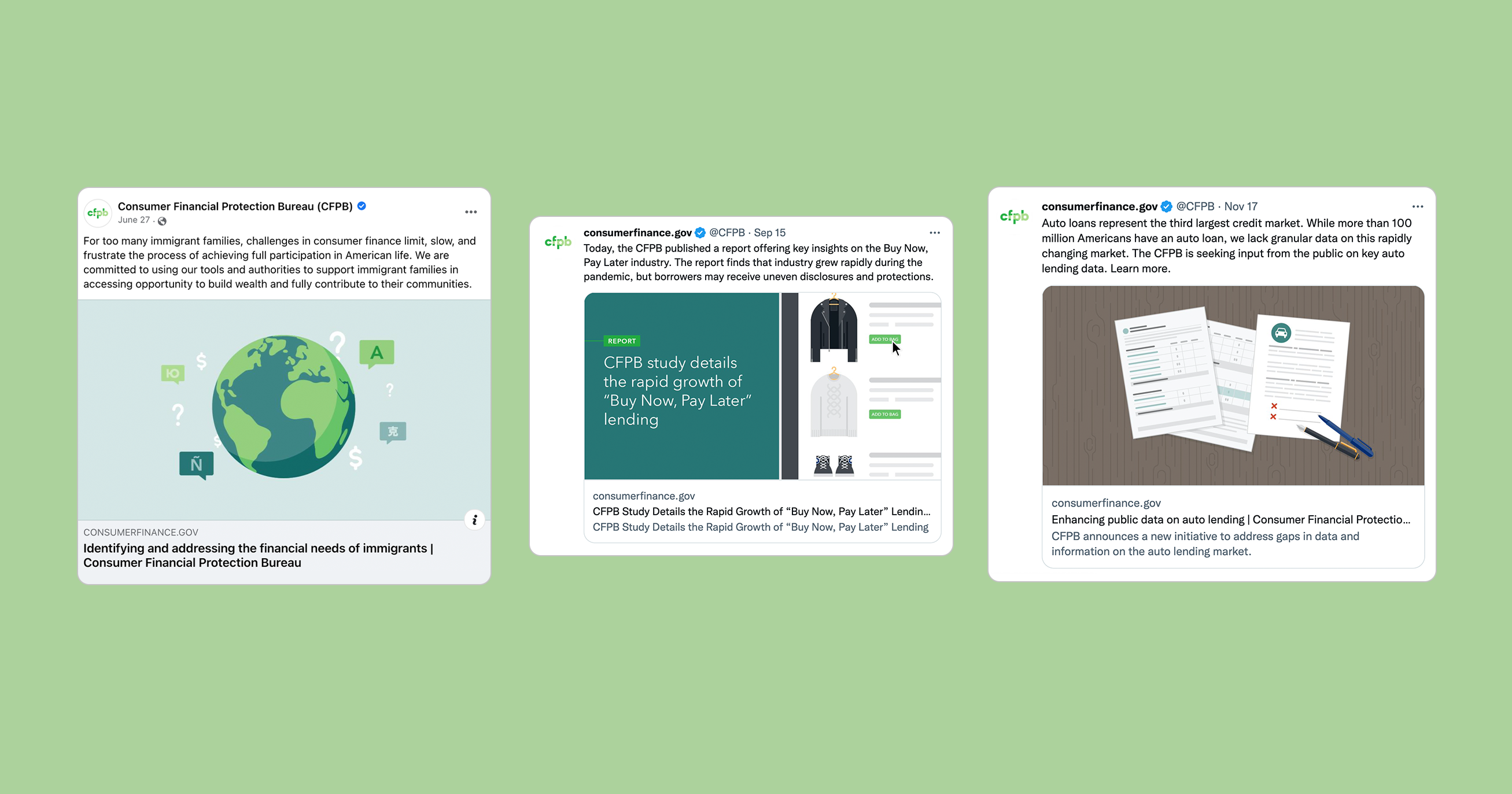 Reaching Spanish-speaking audiences
Forum One oversees the development of information for Spanish-speaking people with limited English proficiency. It is important for CFPB's Spanish-speaking audiences to have easy-to-find, accurate, and unbiased financial information online that is of the same depth and quality as that provided for English-speaking audiences. The Forum One team provides original, targeted and measurably effective content for Spanish-speaking consumers. We were also instrumental in the creation of a financial glossary of terms, now up to 1,200 entries and counting, to help government agencies use consistent language when educating Spanish-speaking consumers about finances.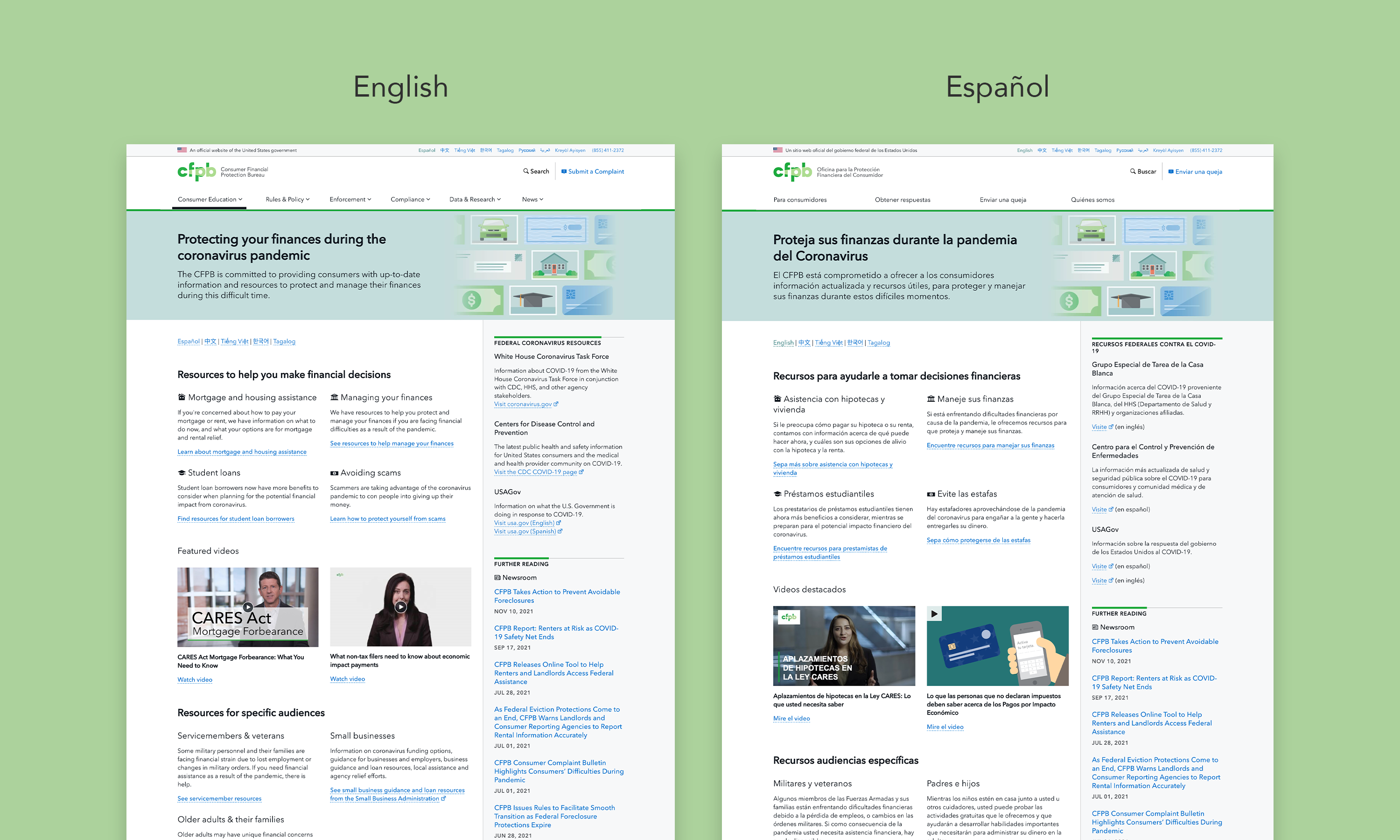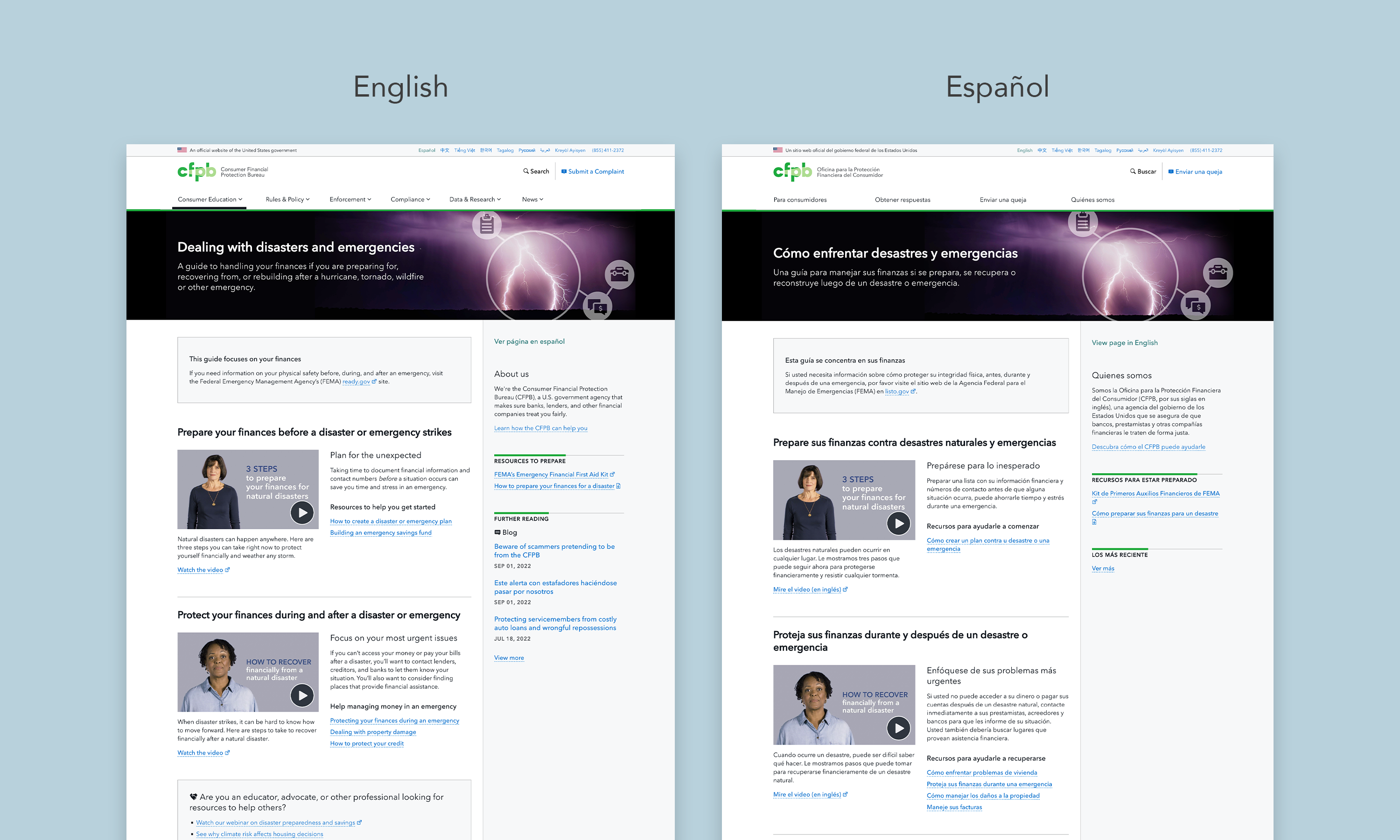 A better repository of financial information
With the goal of increasing traffic to the Bureau's Ask CFPB content, we are strategically updating targeted pages for better SEO. We are rewriting the content to better align with top search queries and adding keywords, headings, alt text, links, and other important features to increase SEO.
Ask CFPB attracts 6.9 million visitors a year and 47.8 million visitors have used this resource since it launched. We serve as the editorial specialists on an ongoing project to keep the content in the Ask CFPB repository accurate, fresh, and authoritative to help consumers make informed financial decisions. In just the first phase, we made comprehensive edits to 82 Ask CFPB pages, including plain language review, content strategy revisions that included combining and restructuring content, and incorporating feedback from various levels of review and clearance. We coordinated with subject-matter experts, CFPB's legal and regulatory teams, and more, to revise this content. We also provided Spanish translations of all of the updated pages, including Spanish-specific SEO reviews and metadata.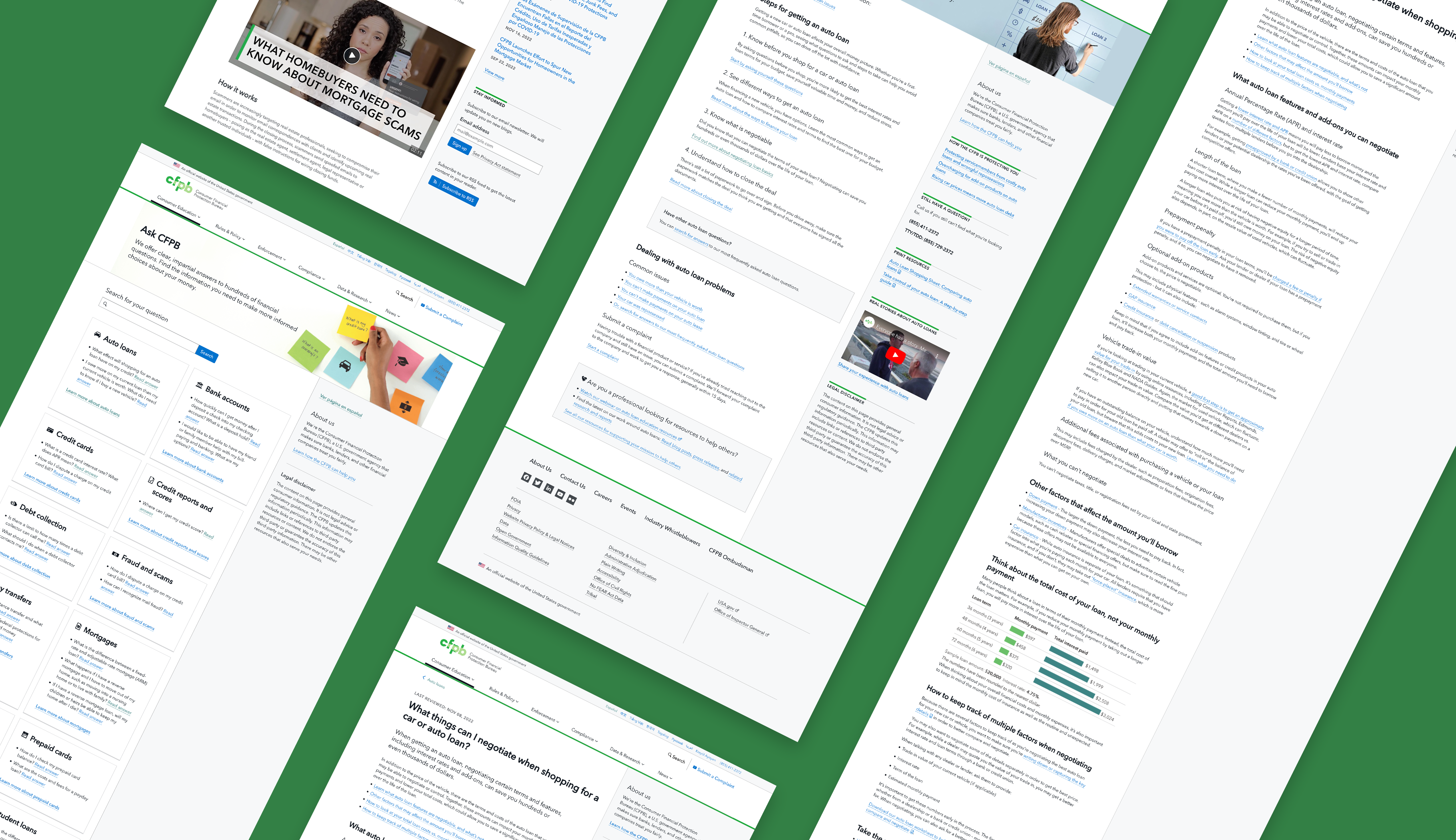 The impact of our work
We are trusted, crucial members of the team. The CFPB relies on Forum One to fill critical gaps and deliver quality content and strategic insights.