Blog Insights

Developing a Product Mindset for Impact
A product, whether in the for-profit, nonprofit, or government sector, is a powerful tool that delivers a valuable service to a specific audience. It has a clear focus, providing users with the means to accomplish something meaningful and impactful.
In the for-profit world, a product may be a tangible item that customers can purchase or subscribe to, driving financial success. For nonprofits and government agencies, products serve the same purpose but with a different focus. They directly contribute to the organization's programmatic mission, making a significant difference in the lives of those they serve.
With this shared objective, products across sectors play an essential role in addressing needs and driving progress. We're pleased to be seeing a growing focus on products and product strategy among government agencies and nonprofit organizations, developing products and approaches that advance progress in health, the environment, and beyond.
Mission-Driven Product Examples
Products can be websites, but not all websites are products. Product-focused websites actively deliver on the organization's mission: the functionality to match volunteers to workdays for a service-oriented nonprofit, for example, may live on the organization's website, but like a product, it's delivering on a specific focus that target populations can use directly.
Examples of recent products we've collaborated on include:
March of Dimes App for Caregivers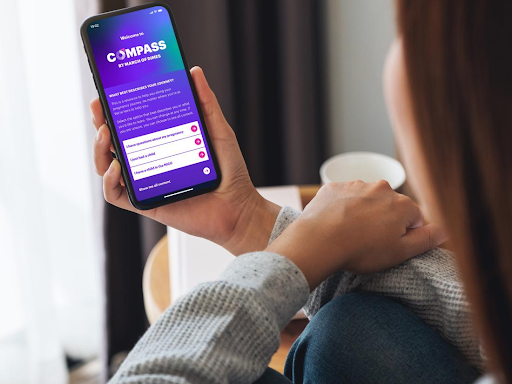 As part of expanding the March of Dimes digital ecosystem, Compass by March of Dimes is a mobile application that provides supportive and valuable resources for post-partum and NICU families. Users have the ability to add profiles for newborns and keep track of key actions and data in relation to their newborn, such as weight, feeding, and skin-to-skin contact.
Smithsonian NMAAHC's Freedmen's Bureau Search Portal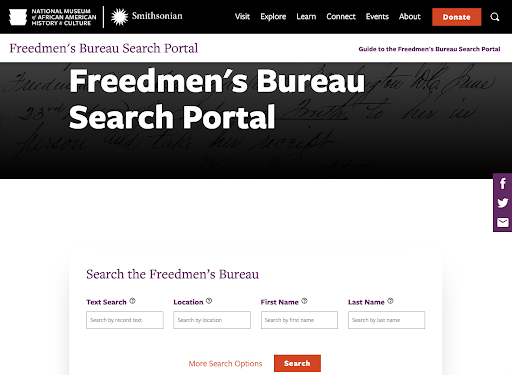 The Smithsonian's National Museum of African American History and Culture's Freedmen's Bureau Search Portal now makes more than 400,000 pages of volunteer-transcribed records and previously-unavailable data sets accessible for anyone to search. Created by Congress in 1865, the Freedman's Bureau helped formerly enslaved people transition to citizenship and documented millions of federal records relating to the refugees, freedmen, and lands abandoned or seized during the Civil War.
City Health Dashboard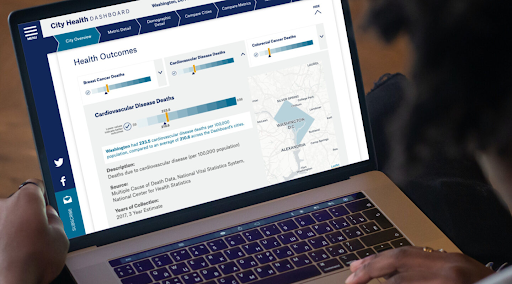 NYU's Langone Health's Department of Population Health developed the City Health Dashboard to share and compare data on 37 measures of public health across more than 500 U.S. cities. With powerful tools to explore and analyze the data, the City Health Dashboard is today a highly-regarded one-stop resource for comprehensive, reliable, and actionable data to help America's cities build healthier and more equitable communities.
AARP Livability Index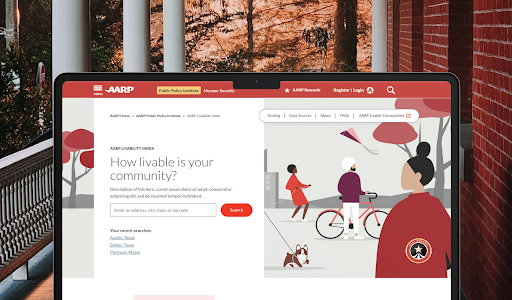 The Livability Index website and data explorer scores neighborhoods and communities across the U.S. and presents detailed data from more than 50 sources on 61 key factors that most affect their residents' lives, including housing, neighborhood amenities and conveniences, transportation, environment, health, opportunities for civic engagement, and inclusiveness.
Applying a product mindset—with or without a product
Whether or not your end goal is a true product, product-focused strategies can be useful in many ways. Using language or tactics from product strategy can help organizations focus on goals and audiences within larger projects. Taking an end-user approach can help teams focus on audience needs over the needs of internal stakeholders, by asking: "who is our end user?"
Similarly, such an approach can sharpen focus on features or content that support specific strategic goals. Applying product strategies can help teams prioritize among overly broad audiences and consider opportunities to treat large volumes of content or other outputs as distinct "products." Internally, such a focus can make setting milestones and providing feedback more achievable, by segmenting goals into product-like "sprints."
Finally, product strategy can help teams evaluate how well they're achieving their goals and course correct as necessary. By viewing projects as products, it becomes easier to track usage or feedback metrics over time. This makes it possible to see whether outputs are resonating with intended audiences and if progress is being made on the grand scheme of things.
Ultimately, approaching projects in a product-focused way can give mission-driven teams more structure, reduce scope creep, and help stay on track. This allows teams to focus on the big picture while remaining focused on achieving organizational and digital goals.