Blog Insights

Forum One Wins 5 dotCOMM Awards!
The dotCOMM Awards winners have been announced, and we are thrilled to say that Forum One has been awarded 5 dotCOMM awards in the categories of nonprofit websites and virtual events! The dotCOMM Awards are judged by the Association of Marketing and Communication Professionals (AMCP), and are an international competition celebrating excellence in web creativity and digital communications.
Our dotCOMM Award winners include two platinum awards in nonprofit websites for our work with March of Dimes and the AARP Livability Index, a gold award for nonprofit websites for our work with the Natural Resources Defense Council, gold in virtual events for NMAAHC's Simmons Talks, and an honorable mention in nonprofit websites for our work with the Pacific Science Center. With these wins, our dotCOMM Awards join other awards such as the Anthem Awards, Vega Awards, and Communicator Awards in the Forum One trophy case. With that being said, we couldn't be more proud to share some information about our dotCOMM Award winning projects.
March of Dimes
Platinum for Nonprofit Website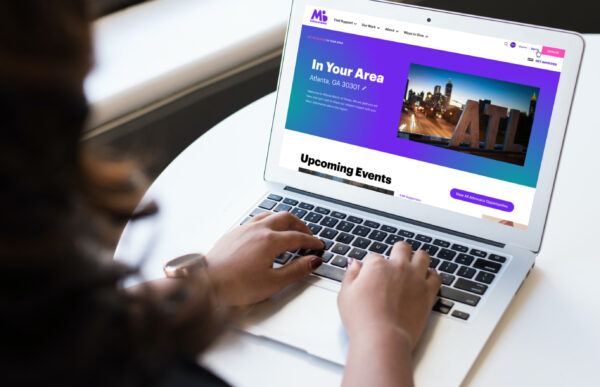 March of Dimes is dedicated to leading the fight for the health of all moms and babies. Their goals are to end preventable maternal health risks and deaths, end preventable preterm birth and infant death, and close the health equity gap. Their work includes research, education for families and health professionals, support for families directly affected by the maternal health crisis, and advocacy. Forum One partnered with March of Dimes to consolidate their more than 40 web platforms to develop an easy and streamlined experience for audience members to engage as they like, as well as create a website that could clearly communicate their mission.
AARP Livability Index
Platinum for Nonprofit Website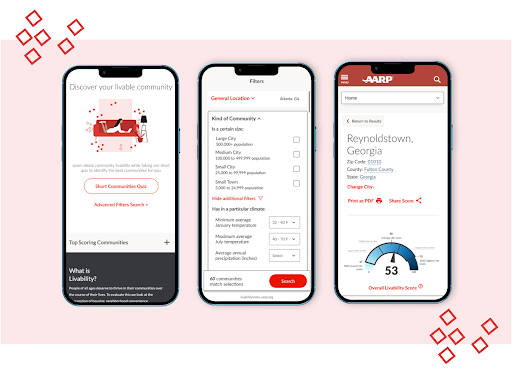 AARP is the nation's largest nonprofit, nonpartisan organization dedicated to empowering Americans 50 and older to choose how they live as they age. Within the organization, the AARP Public Policy Institute maintains the AARP Livability Index, a key tool in their mission to promote the development of sound, creative policies to address common needs for economic security, health care, and quality of life. Forum One helped the AARP Livability Index meet the needs of their audiences with an easier-to-use website and accessible data that informs consumer and policy decisions nationwide.
The Natural Resources Defense Council
Gold for Nonprofit Website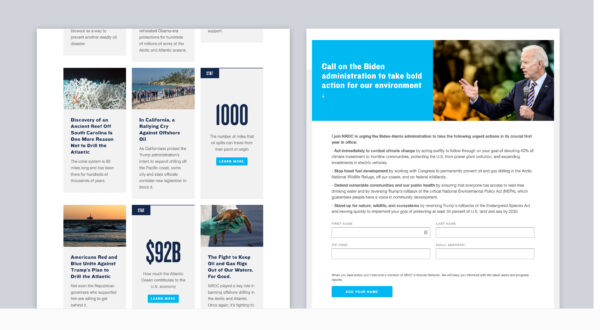 Since 1970, The Natural Resources Defense Council (NRDC) has been working to safeguard the earth—its people, its plants and animals, and the natural systems on which all life depends. NRDC combines the power of more than three million members and online activists with the expertise of more than 700 scientists, lawyers, and policy advocates across the globe to ensure the rights of all people to the air, the water, and the wild. Forum One has partnered with NRDC to develop its website as well as additional digital assets, such as an immersive storytelling experience to celebrate the organization's 50th anniversary in 2020 and an offshore drilling position tracking tool to help constituents easily find their legislators' positions on offshore drilling. Overall, this work has helped to empower NRDC's content managers, engage their audience, and amplify their impact.
NMAAHC Simmons Talks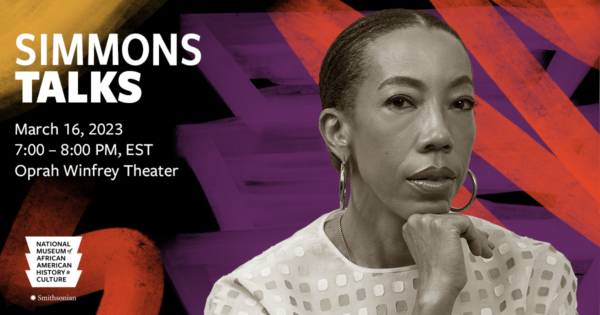 The National Museum of African American History & Culture's Simmons Talks series connects audiences with individuals of singular vision, intellect, courage, compassion, and historical and contemporary significance and creates an opportunity for NMAAHC to connect with its audiences outside of the structure of a visit to the museum. Endowed by Dr. Ruth J. Simmons, the talks named in her honor feature discussions with African American innovators in art, business, science, literature, medicine, social justice, technology, and more. Forum One partnered with NMAAHC to develop a visual brand system for the event in addition to visual assets which were used across NMAAHC's digital channels and in-person at the event. This built on NMAAHC's core design system and utilized design, illustration, motion graphics and more to engage NMAAHC's audience and create a visual language that could excite and inspire event attendees.
Pacific Science Center
Honorable Mention for Nonprofit Website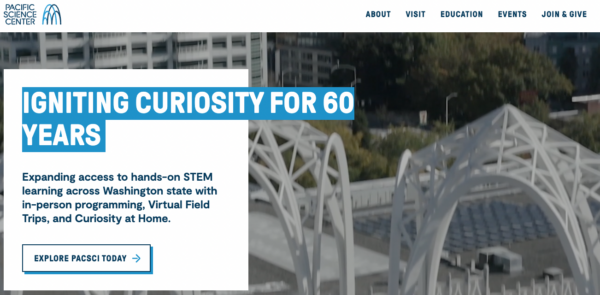 The Pacific Science Center is an independent, non-profit museum in Seattle with a mission to ignite curiosity and fuel passion for discovery, experimentation, and science for people of all ages and backgrounds. Forum One worked with the Pacific Science Center to redesign and develop their website in WordPress to highlight the museum's post-pandemic reopening and connect audiences with their expanded slate of digital events and exhibits. The site offers an intuitive and high-performing experience across devices, with a smooth ticketing process and user-centered design. The Pacific Science Center's new website launched in tandem with the museum's physical reopening, successfully serving a high number of visitors on reopening weekend.
We are honored to receive these dotCOMM awards and be among all the other amazing entries. It's always inspiring to see just how many different folks there are out there working to make the web a more creative and welcoming place. Congratulations to everyone on our team and our clients for their award-winning work!