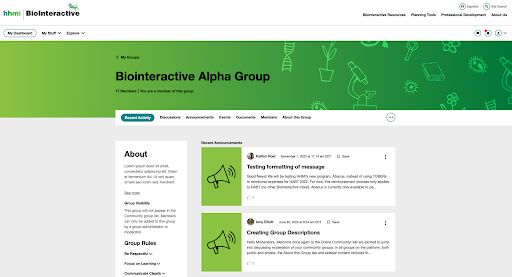 Thank you from all of us at Forum One!
Thank you HHMI team for being such great partners to our team! We have absolutely loved watching the biointeractive.org site evolve over the years and look forward to what's to come as we work to provide a community for all educators. Your entire team is truly a joy to work with and we are so excited for our continued work together! Cheers!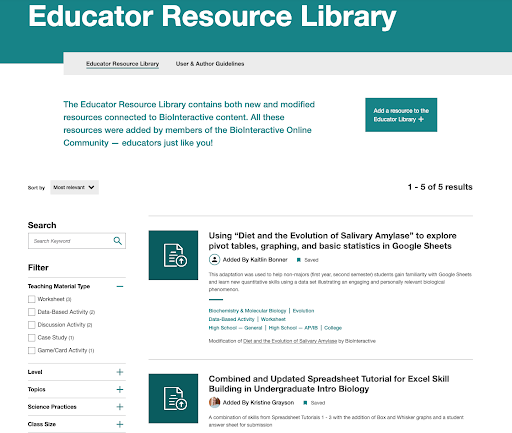 Why we love working with you.
As we were looking back over the last year, we had some nice feedback that we wanted to share.
Thank you for an amazing year with lots of accomplishments in creating our own educator community! Thank you for always prioritizing audience research and feedback, and for always collaborating on ideas with us. It is always a grand time working with you all – cheers to working together in 2023!

Maddie Purcell, Senior UX Designer, Forum One
Happy holidays to you and your families. It's been a delight working with you all this past year!

Matt West, Tech Lead, Forum One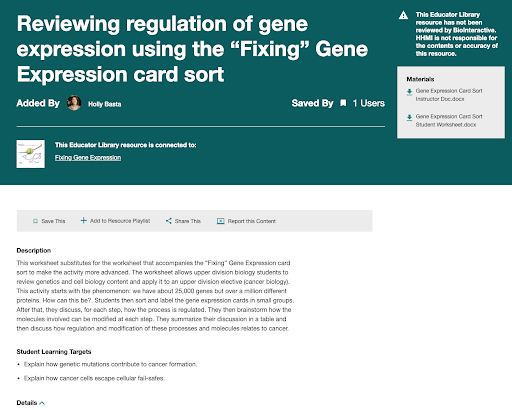 Happy holidays from our team to yours!
Charlotte Sisk, Senior Project Manager (Washington, DC)
Susie Conwell-Cruz, Senior Account Manager (Maplewood, NJ)
Madalyn Purcell, Senior UX Designer (Seattle, WA)
Matt West, Tech Lead (Rochester, NY)
Ben Crawford, Solutions Architect (Claremont, CA)
Norman Buckner, Technical Engineer (Hyattsville, MD)
Sirod Johnson, Front-End Developer (Suitland, MD)
Juliana Mincey, Associate Developer (Cumming, GA)
Aimee Rydarowski, Sr Developer (Atlanta, GA)
James Wang, Project Manager (Clarksville, MD)
David Menefee, Sr. Developer (Hayfork, CA)
Cassandra Beaulaurier, Quality Assurance (Contractor)
Devan Chase (Contractor)
We look forward to another year working with your amazing team and can't wait to see all that lies ahead for the BioInteractive community!